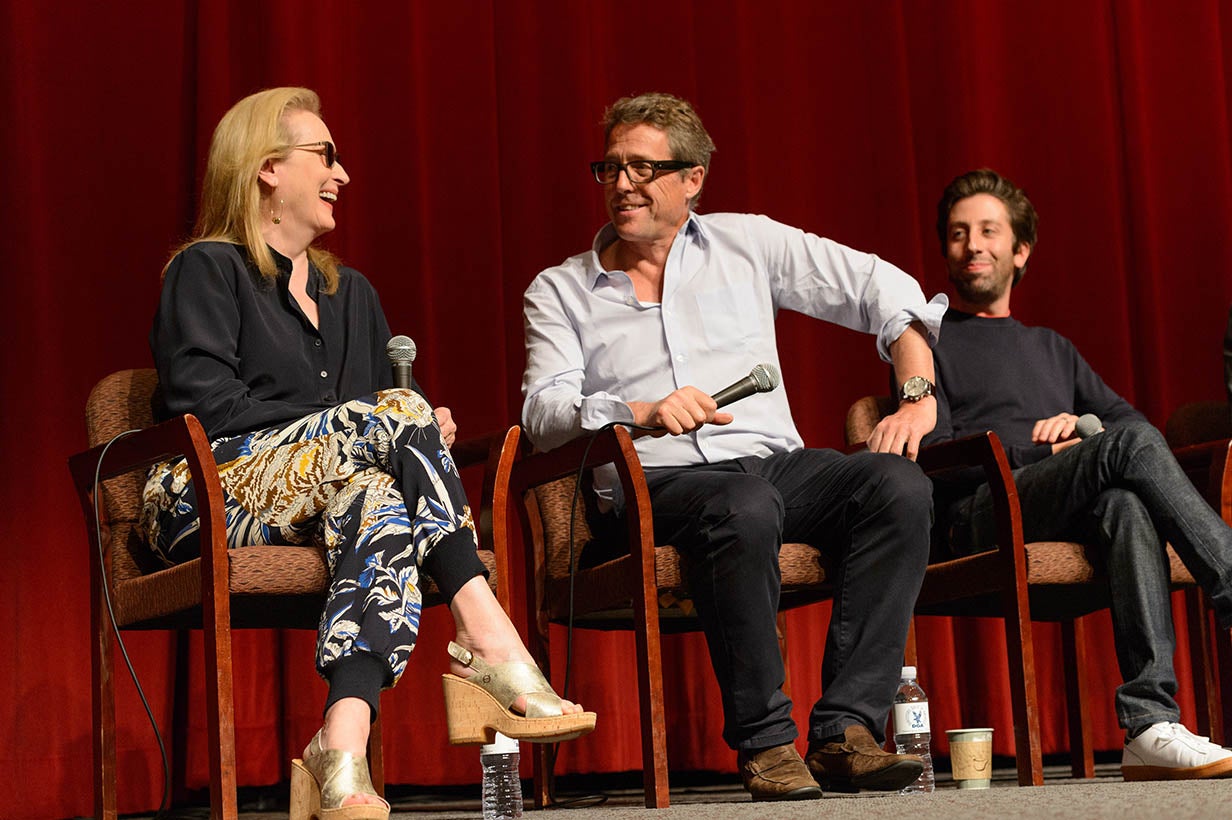 Meryl Streep, Hugh Grant and Simon Helberg on the DGA stage discussing the filming of Florence Foster Jenkins and the real-life woman on whom the story was based in a Film Society Q&A following an Aug. 5 screening of the film. 
The SAG-AFTRA Film Society is excited to announce that 2017–2018 registration is now open! Don't miss one of the best deals in town! 
SAG-AFTRA members who join the Film Society enjoy 60-plus first-run feature films, including many pre-releases, at the Director's Guild of America theater over 26 scheduled weekends. A program of SAG-AFTRA, the Film Society Committee selects a variety of films, including epic summer blockbusters, dramas and comedies. As an added bonus, in January, the Film Society devotes an entire weekend to screening six acclaimed documentaries, and a second to screening six acclaimed foreign-language films. Aside from these film festival-style events, two films are shown per weekend, each with three scheduled screening times for members to choose from.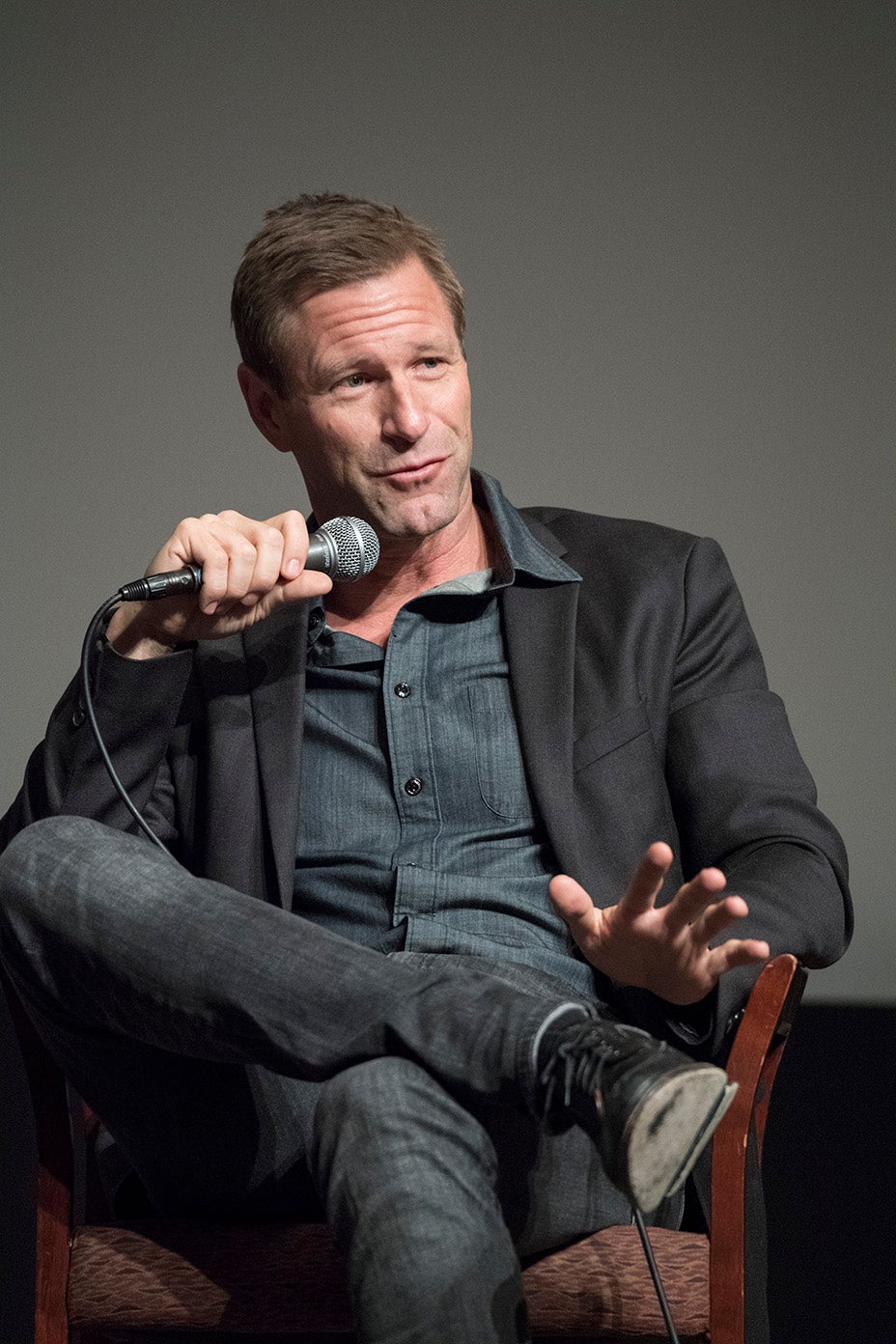 Aaron Eckhart discusses the production process of his 2016 film Bleed for This following a Film Society screening at the DGA on Oct. 29. 
The society was formed in 1975 by actor and SAG-AFTRA Board member Marie Windsor to allow actors to observe the performances of their peers in order to improve their own skills. The nominal $120 annual fee not only allows you and a guest entry to all of the year's screenings, but also access to discussions featuring top filmmakers and actors, free off-site bonus events and some amazing Q&As with such well-known actors as Meryl Streep, Ryan Gosling, Natalie Portman and others. Special restaurant discounts exclusive to Film Society members are also included, and additional guest tickets are available for purchase.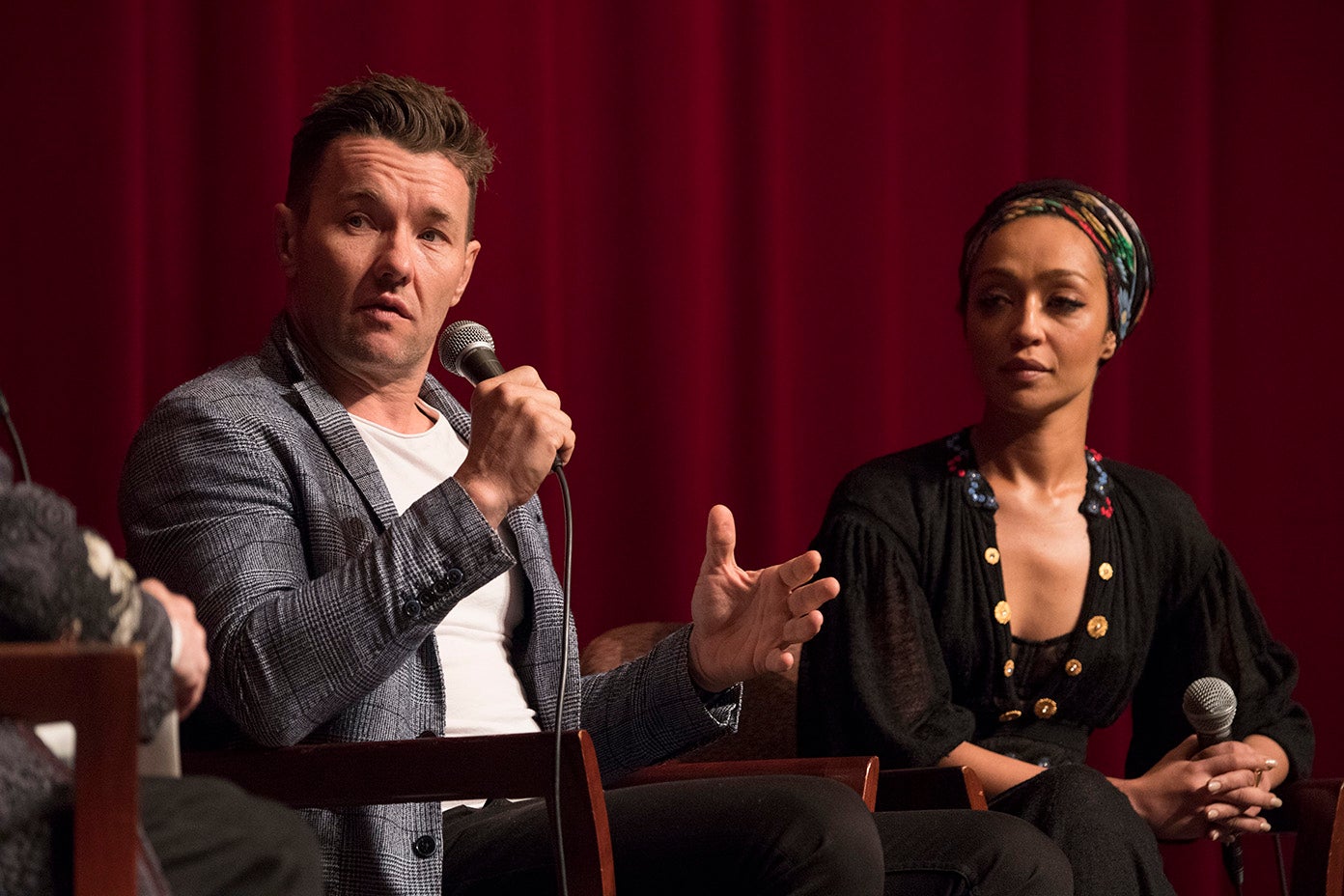 In a Q&A following the 2016 acclaimed biographical drama Loving, screened by the SAG-AFTRA Film Society at the DGA on Nov. 11, Joel Edgerton speaks about the impact of the film alongside co-star Ruth Negga.
Every March, annual registration for the program's upcoming season is open to paid up SAG-AFTRA members at least 13 years of age. During this time, returning members and fresh faces can enjoy the convenience of registering online with a credit card or submit a traditional application and check by mail. Members choosing the ease of online registration normally receive an email confirmation of their membership the same day that they register. Traditional paper applications are available by download from the website or by request. Keep checking your emails and the website for announcements about the Film Society and registration. Members can also check the 24-hour hotline at (323) 549-6657 or call the Film Society office at (323) 549-6658 for the latest information about the 2017 season.
Don't delay, register today! Registration will close once the membership reaches capacity so members are advised to act fast in securing their spot by purchasing membership now. Parking coupons and season parking passes can be purchased during the season from the SAG-AFTRA cashiers' window or at the time of application.