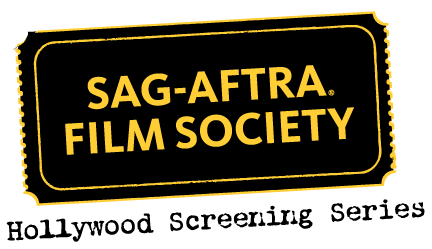 Registration Now Available for Season 2017!














PRESENTING OUR 2017/18 SEASON-OPENING FILMS
---

Click here to see the trailer.

Friday, June 2
6:30 p.m., 10:00 p.m.
Saturday, June 3
11:30 a.m.

Cast: Michael Fassbender, Katherine Waterston, Billy Crudup, Danny McBride, Demián Bichir, Carmen Ejogo

Directed by: Ridley Scott

Written by: John Logan and Dante Harper

Story by: Jack Paglen and Michael Green

Produced by: Ridley Scott, Mark Huffam, Michael Schaefer, David Giler, Walter Hill

Running Time: 121 Minutes

Rated: R

Courtesy of: Twentieth Century Fox.

Release Date: 5/19/2017

GUARDIANS OF THE GALAXY VOL. 2

---

Click here to see the trailer.

Saturday, June 3
3 p.m., 6:30 p.m., 10:00 p.m.
Both the 3 p.m. & 10 p.m. screenings will be presented in 3D.

Cast: Chris Pratt, Zoe Saldana, Dave Bautista, Vin Diesel, Bradley Cooper, Michael Rooker, Karen Gillan, Pom Klementieff, Elizabeth Debicki, Chris Sullivan, Sean Gunn, Tommy Flanagan, Laura Haddock, Sylvester Stallone, Kurt Russell

Directed by: James Gunn

Written by: James Gunn

Produced by: Kevin Fiege

Running Time: 137 Minutes

Rated: PG-13

Courtesy of: Walt Disney Studios Motion Pictures

Release Date: 5/5/2017

PIRATES OF THE CARIBBEAN: DEAD MEN TELL NO TALES

---

Click here to see the trailer.

Friday, June 9
6:30 p.m., 10 p.m.
Saturday, June 10
11 a.m.
Both the 6:30 p.m. & 10 p.m. screenings will be presented in 3D.

Cast: Johnny Depp, Javier Bardem, Brenton Thwaites, Kevin R. McNally, Kaya Scodelario, Golshifteh Farahani, Stephen Graham, David Wenham, Orlando Bloom, and Geoffrey Rush

Directed by: Joachim Rønning and Espen Sandberg

Screenplay by: Jeff Nathanson

Story by: Jeff Nathanson and Terry Rossio

Produced by: Jerry Bruckheimer

Running Time: 129 Minutes

Rated: PG-13

Courtesy of: Walt Disney Motion Pictures

Release Date: 5/26/2017

---

Click here to see the trailer.

Saturday, June 10
3 p.m., 6:30 p.m., 10:00 p.m.
The previously announced 3D screenings for Wonder Woman will be presented in 2D at the request of the filmmakers.

Cast: Gal Gadot, Chris Pine, Robin Wright, Danny Huston, David Thewlis, Connie Nielsen, Elena Anaya, Ewen Bremner, Lucy Davis, Lisa Loven Kongsli, Eugene Brave Rock, and Saïd Taghmaoui

Directed by: Patty Jenkins

Written by: Allan Heinberg

Story by: Zack Snyder & Allan Heinberg and Jason Fuchs, based on characters from DC. Wonder Woman was created by William Moulton Marston.

Produced by: Charles Roven, Deborah Snyder, Zack Snyder and Richard Suckle

Running Time: 137 Minutes

Rated: PG-13

Courtesy of: Warner Bros. Pictures

Release Date: 6/2/2017
Only $120 to join! Space is limited so sign up today online. 
You must be logged in and be a paid-up member (thru April 30, 2017) to view and complete the online application below and pay by credit card.
(Please note: Credit card payment is only offered with the online application.) 
Click here to login and register.
Note: you must be current on dues, in good standing with the union (paid thru April 30, 2017) and logged into the website, otherwise you will not be able to view the online application and register online.
Membership in the Film Society is the best deal in town!
For only $120 members have an opportunity to view about 60 films per season at the state-of-the-art Directors Guild of America as well as numerous off-site bonus screenings and cast Q&As.
Film Society members enjoy discounts at local restaurants and have a great movie-going experience: no ads, no trailers!
The Film Society's new season begins in June and runs through April 2018.
Sign up now online using a credit card!
Parking in the theater lot is available for an additional fee.
Don't delay, space is limited! 
In addition to the approximately 60 films screened at the Directors Guild of America last season, Film Society members are also invited to numerous "bonus screenings" and bonus events that featured Q&A's with many distinguished performers and filmmakers such as: Saroo Brierley, Damien Chazelle, Jessica Chastain, Billy Crudup, Luke Davies, Aaron Eckhart, Joel Edgerton, Stephen Frears, Greta Gerwig, Beth Grant, Hugh Grant, Ryan Gosling, Beth Grant, Simon Helberg, Callie Hernandez, Aja Naomi King, Pablo Larrain, Kenneth Lonergan, John Madden, Penelope Ann Miller, Mike Mills, Ruth Negga, Nate Parker, Sunny Pawar, Dev Petal, Natalie Portman, Matt Ross, Taylor Sheridan, Emma Stone, Meryl Streep, Miles Teller, Mykelti Williamson
Parking
Secured parking in the DGA lot is available for $9 in cash per screening, or you can purchase parking in advance. Members who did not order parking with their membership can purchase parking from the SAG-AFTRA Cashiers window (in the first-floor Membership Office) at 5757 Wilshire Blvd., Los Angeles beginning in June. Cashiers window hours are Monday – Friday, 9 a.m. - 4:30 p.m. Members can pay for parking with cash, checks or by money order. Below are parking prices for Season 2017:
$95 – for a Season Parking Pass. (Note: supply is limited)
$40 – for one book of Parking Coupons (Each book contains 10 parking coupons)
We encourage all members to enjoy the convenience of completing an online application and paying by credit card. If you'd prefer to apply by mail, please download and complete the application by clicking here.
Please check back with the website frequently for the latest updates and announcements about the new season of the SAG-AFTRA Film Society!
For Film Society information, call (323) 549-6658 or email filmsociety@sagaftra.org.
The latest information can also be obtained from the Film Society 24-hour hotline at (323) 549-6657.