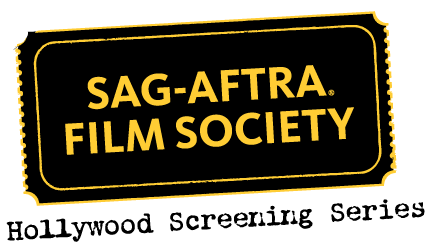 Registration for SAG-AFTRA Film Society's 2016/17 Season is now closed.  
WAITING LIST: If you would like to be placed on the waiting list, please send us an email at filmsociety@sagaftra.org. In the subject line please write: "2016 WAITING LIST" and follow that with your membership ID number and your name.  Note: Your membership ID number is mandatory.  We will not be able to add you to the waiting list unless you include your SAG-AFTRA ID number.  Emails will be processed in the order received. 
If you cannot contact us by email, please contact the Film Society Office at (323) 549-6658 and request to be added to the "waiting list."  As with the email notice, members must include their member ID number, and their name.  Please leave a contact phone number in the voicemail message as well.
Click here for the Film Society 2016 Rules Brochure.
Please check back with the website frequently for the latest updates and announcements about Season 2016-17 Season!
For Film Society information, call (323) 549-6658 or email filmsociety@sagaftra.org. The latest information can also be obtained from the Film Society 24-hour hotline at (323) 549-6657.
Film Society 2016 Rules Brochure
2016/17 Season Upcoming Films
SAG-AFTRA FILM SOCIETY SEASON 2016/17
Please mark your calendar. The SAG-AFTRA Film Society returns for an exciting new season of films beginning May 27 at the Directors Guild of America.
2016 Screening Dates
May 27/May 28
June 3/June 4
June 17/June 18
July 1/July 2  
July 24/July 25*
August 5/August 6 
August 19/August 20 
September 2/September 3
September 16/September 17
October 7/October 8
October 14/October 15
October 28/October 29
November 11/November 12
November 18/November 19
November 25/November 26
December 4/December 5*
December 11/December 12*
December 16/December 17
*indicates screening dates that fall on a Sunday/Monday.
Presenting Our Season-Opening Films: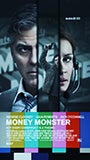 MONEY MONSTER (5/27 & 5/28)
Friday, May 27
6:30 p.m., 9:30 p.m.
Saturday May 28
11:00 a.m.
Cast: George Clooney, Julia Roberts, Jack O'Connell, Dominic West, Giancarlo Esposito, Caitriona Balfe
Directed by: Jodie Foster
Screenplay by: Jamie Linden and Alan DiFiore & Jim Kouf
Story by: Alan DiFiore, Jim Kouf
Produced by: Daniel Dubiecki, Lara Alameddine, George Clooney, Grant Heslov
Running Time: 98 Minutes 
Rating: R
Courtesy of: Tristar Pictures
Release: 5/13/2016


CAPTAIN AMERICA: CIVIL WAR (in 3D)(5/28)   
Saturday May 28
2 p.m., 6 p.m., 10 p.m.
Cast: Chris Evans, Robert Downey Jr., Scarlett Johansson, Sebastian Stan, Anthony Mackie, Don Cheadle, Jeremy Renner, Chadwick Boseman, Paul Bettany, Elizabeth Olsen, Paul Rudd, Emily VanCamp, Marisa Tomei, Tom Holland, Frank Grillo, Martin Freeman, William Hurt, Daniel Bruhl, Hope Davis, John Slattery, Alfre Woodard
Directed by: Anthony Russo, Joe Russo
Screenplay by: Christopher Markus, Stephen McFeely
Produced by: Kevin Feige
Running Time: 146 Minutes 
Rating: PG-13
Courtesy of: Walt Disney Studios Motion Pictures
Release: 5/6/2016 


THE NICE GUYS
Friday, June 3
6:30 p.m., 9:30 p.m.
Saturday June 4
12 p.m.
Cast: Russell Crowe, Ryan Gosling, Angourie Rice, Matt Bomer, Margaret Qualley, Keith David, Kim Bassinger
Directed by: Shane Black
Screenplay by: Shane Black & Anthony Bagarozzi
Produced by: Joel Silver
Running Time: 116 Minutes
Rating: R
Courtesy of: Warner Bros. Pictures
Release: 5/20/2016


THE JUNGLE BOOK
Saturday June 4
3 p.m., 6:15 p.m., 9:30 p.m.  (correction)
(Note these times now match the screening times sent by email.)
Cast: Neel Sethi, Bill Murray, Ben Kingsley, Idris Elba, Lupita Nyong'o, Scarlett Johansson, Giancarlo Esposito, Christopher Walken, Garry Shandling, Brighton Rose
Directed by:  Jon Favreau
Screenplay by: Justin Marks, based on the books by Rudyard Kipling
Produced by:  Jon Favreau, Brigham Taylor
Running Time: 107 Minutes
Rating: PG
Courtesy of: Walt Disney Studios Motion Pictures
Release: 4/3/2016
Mark your calendar!  Also coming to the Film Society in June!


ALICE THROUGH THE LOOKING GLASS (in 3D) (June 18th)
Saturday, June 18 
3 p.m., 6:15 p.m., 9:30 p.m.
Cast: Mia Wasikowska, Anne Hathaway, Johnny Depp, Rhys Ifans, Helena Bonham Carter, Sacha Baron Cohen
Directed by: James Bobin.
Screenplay by: Linda Woolverton, based on characters created by Lewis Carroll
Produced by: Joe Roth, Suzanne Todd, Jennifer Todd, Tim Burton.
Running Time: 113 Minutes
Rating: PG
Courtesy of: Walt Disney Studios Motion Pictures
Release: 5/27/2016