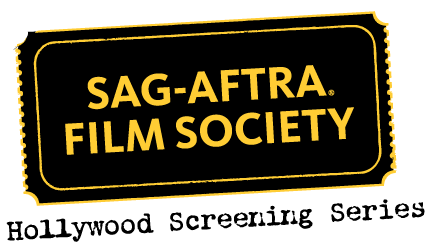 Hollywood Film Society Registration Has Reopened for Season 2016!
Sign up now before registration closes until next year.   
Still Only $115 to join!   
Space is very limited.  Sign up today and pay with a credit card!   
Screenings begin on Friday, May, 27, 2016 at the Directors Guild of America!
24 out of 26 screening weekends remain on the schedule as of June 12.
You must be logged in and be a paid up member to view and complete the online application below and pay by credit card. Note: credit card payment is only offered with the online application. Please follow the steps below for successful online registration.
 

Please follow the steps below to facilitate a successful registration. Apply now before registration closes for the 2016 season!

Step One: Click on https://www.sagaftra.org/registration and log in using your existing username and password, or choose "Createan Account" if not already registered.

Step Two: Click on the yellow Film Society "ticket" logo.

Step Three: Scroll to the bottomof the page to viewthe online application and start the registration process.You should now be on the SAG-AFTRA Film Society "Application tab" page (logged in) and ready to start the online application.

Note: you must be current on dues, in good standing with the union and logged into the website, otherwise you will not be able to view the online application and register online.  
Membership in the Film Society is the best deal in town!   
For only $115.00 members have an opportunity to view about 60 films per season at the state-of-the-art Directors Guild of America as well as numerous off-site bonus screenings and cast Q&As.  
Film Society members enjoy discounts at local restaurants and have a great movie-going experience:  no ads, no trailers!   
The Film Society's new season begins in May 2016 runs through April 2017.
Sign up now online using a credit card!
Parking in the theater lot is available for an additional fee.
Don't delay, space is limited! Film Society members and guests displaying a DMV disabled placard will be permitted to park in the DGA parking structure for free for Film Society events.  
In addition to the approximately 60 films screened at the Directors Guild of America last season, Film Society members were also invited to numerous "bonus screenings" and bonus events that featured Q&A's with many distinguished performers and filmmakers such as:  Elizabeth Banks, Danny Boyle, Albert Brooks, W. Earl Brown, Patricia Clarkson, Rory Cochrane, Scott Cooper, Bryan Cranston, RJ Cyler, Jeff Daniels, Paul Dano, Johnny Depp, Brie Larson, Ian McKellen, Carey Mulligan, Julianne Nicholson, Eddie Redmayne, Seth Rogen, Saoirse Ronan, Jason Segel, Michael Shannon, Sarah Silverman, Will Smith, Aaron Sorkin, Kate Winslet and Alicia Vikander 
Note: credit card payment is
only

offered with online application. We encourage all members to enjoy the convenience of completing an online application and paying by credit card.  If you'd prefer to apply by mail, please download and complete the 2016 application by clicking HERE. 
Please check back with the website frequently for the latest updates and announcements about Season 2016-17 of the SAG-AFTRA Film Society!
For Film Society information, call (323) 549-6658 or email filmsociety@sagaftra.org.
The latest information can also be obtained from the Film Society 24-hour hotline at (323) 549-6657.
2016/17 Season Upcoming Films
SAG-AFTRA FILM SOCIETY SEASON 2016/17
Please mark your calendar. The SAG-AFTRA Film Society returns for an exciting new season of films beginning May 27 at the Directors Guild of America.
2016 Screening Dates
May 27/May 28
June 3/June 4
June 17/June 18
July 1/July 2  
July 24/July 25*
August 5/August 6 
August 19/August 20 
September 2/September 3
September 16/September 17
October 7/October 8
October 14/October 15
October 28/October 29
November 11/November 12
November 18/November 19
November 25/November 26
December 4/December 5*
December 11/December 12*
December 16/December 17
*indicates screening dates that fall on a Sunday/Monday.
Presenting Our Season-Opening Films: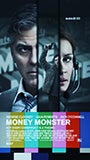 MONEY MONSTER (5/27 & 5/28)
Friday, May 27
6:30 p.m., 9:30 p.m.
Saturday May 28
11:00 a.m.
Cast: George Clooney, Julia Roberts, Jack O'Connell, Dominic West, Giancarlo Esposito, Caitriona Balfe
Directed by: Jodie Foster
Screenplay by: Jamie Linden and Alan DiFiore & Jim Kouf
Story by: Alan DiFiore, Jim Kouf
Produced by: Daniel Dubiecki, Lara Alameddine, George Clooney, Grant Heslov
Running Time: 98 Minutes 
Rating: R
Courtesy of: Tristar Pictures
Release: 5/13/2016


CAPTAIN AMERICA: CIVIL WAR (in 3D)(5/28)   
Saturday May 28
2 p.m., 6 p.m., 10 p.m.
Cast: Chris Evans, Robert Downey Jr., Scarlett Johansson, Sebastian Stan, Anthony Mackie, Don Cheadle, Jeremy Renner, Chadwick Boseman, Paul Bettany, Elizabeth Olsen, Paul Rudd, Emily VanCamp, Marisa Tomei, Tom Holland, Frank Grillo, Martin Freeman, William Hurt, Daniel Bruhl, Hope Davis, John Slattery, Alfre Woodard
Directed by: Anthony Russo, Joe Russo
Screenplay by: Christopher Markus, Stephen McFeely
Produced by: Kevin Feige
Running Time: 146 Minutes 
Rating: PG-13
Courtesy of: Walt Disney Studios Motion Pictures
Release: 5/6/2016 


THE NICE GUYS
Friday, June 3
6:30 p.m., 9:30 p.m.
Saturday June 4
12 p.m.
Cast: Russell Crowe, Ryan Gosling, Angourie Rice, Matt Bomer, Margaret Qualley, Keith David, Kim Bassinger
Directed by: Shane Black
Screenplay by: Shane Black & Anthony Bagarozzi
Produced by: Joel Silver
Running Time: 116 Minutes
Rating: R
Courtesy of: Warner Bros. Pictures
Release: 5/20/2016


THE JUNGLE BOOK
Saturday June 4
3 p.m., 6:15 p.m., 9:30 p.m.  (correction)
(Note these times now match the screening times sent by email.)
Cast: Neel Sethi, Bill Murray, Ben Kingsley, Idris Elba, Lupita Nyong'o, Scarlett Johansson, Giancarlo Esposito, Christopher Walken, Garry Shandling, Brighton Rose
Directed by:  Jon Favreau
Screenplay by: Justin Marks, based on the books by Rudyard Kipling
Produced by:  Jon Favreau, Brigham Taylor
Running Time: 107 Minutes
Rating: PG
Courtesy of: Walt Disney Studios Motion Pictures
Release: 4/3/2016
Mark your calendar!  Also coming to the Film Society in June!

OUR KIND OF TRAITOR
Friday, June 17 
6:30 p.m., 9:30 p.m.
Saturday June 18 
Noon
Cast: Ewan McGregor, Stellan Skarsgård, Damien Lewis, Naomie Harris
Directed by: Susanna White
Written by: Hossein Amini.  Based on the novel by John le Carré
Produced by: Gail Egan, Stephen Cornwell, Simon Cornwell
Running Time: 107 Minutes
Courtesy of: Lionsgate and Roadside Attractions
Release:  7/1/2016


ALICE THROUGH THE LOOKING GLASS (in 3D) (June 18th)
Saturday, June 18 
3 p.m., 6:15 p.m., 9:30 p.m.
Cast: Mia Wasikowska, Anne Hathaway, Johnny Depp, Rhys Ifans, Helena Bonham Carter, Sacha Baron Cohen
Directed by: James Bobin.
Screenplay by: Linda Woolverton, based on characters created by Lewis Carroll
Produced by: Joe Roth, Suzanne Todd, Jennifer Todd, Tim Burton.
Running Time: 113 Minutes
Rating: PG
Courtesy of: Walt Disney Studios Motion Pictures
Release: 5/27/2016