Advance registration is now closed but Walk-in Registrations are Welcome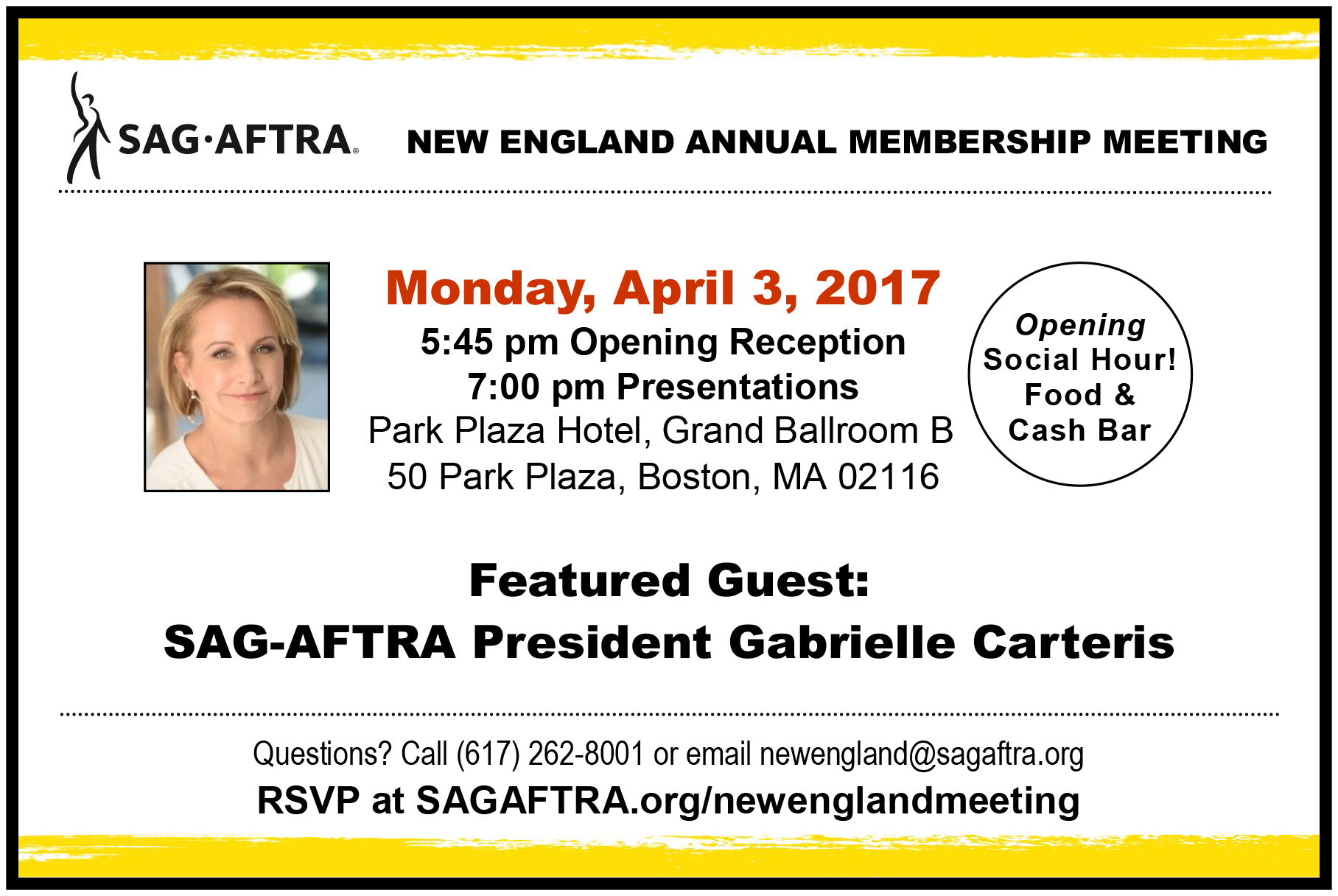 The SAG-AFTRA New England Local Annual Membership Meeting is Monday, April 3, 2017 at the Park Plaza Hotel. We are excited to welcome SAG-AFTRA President Gabrielle Carteris as our guest speaker!  Once again, the event will open with a social hour starting at 5:45 p.m. followed by the meeting at 7 p.m. Join us for hors d'oeuvres, networking, and door prizes. Get updates and information, learn about the latest developments in your union and find out about what's coming.  
When:  Monday, April 3, 2017 (5:45 p.m. Opening Reception; 7:00 p.m. Presentation)
Where: Park Plaza Hotel, Grand Ballroom B, 50 Park Plaza, Boston MA
Cost: Free
RSVP Deadline: Sunday, April 2, 2017
RSVP: If you are not able to see the RSVP form below, click here to login. 
Registration has been closed for this event.