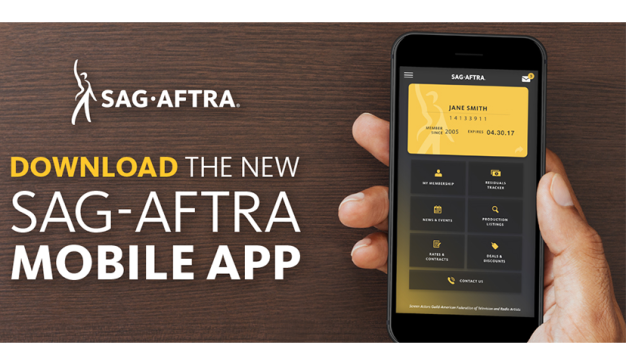 About the App
Made exclusively for members, the SAG-AFTRA app lets you track residuals, keep tabs on specific projects, read the latest news, add events to your calendar, answer key contract questions and snag special deals. Featuring facial recognition and touch ID, the app also allows you to stay current with your membership dues through a secure online payment portal. 
A SAG-AFTRA card has long been the mark of true entertainment and media professionals. Now the SAG-AFTRA app gives you a powerful toolkit that can assist your career at every stage.
Stay Updated with App Updates
The SAG-AFTRA app regularly is updated to add cool, new features like TouchID or facial recognition, and, if needed, fix bugs.
Here's how to make sure the SAG-AFTRA member app automatically updates:
On an iOS device: 
Go to Settings
Click [your name]
Click iTunes & App Store
Find the SAG-AFTRA app and turn on Automatic Downloads
 
On an Android device: 
Go to Google Play
Click the Menu  in the top left corner
Click My Apps and Games
Under Installed Tab, click the SAG-AFTRA app
Tap More  in the top right corner
Check the Enable Auto Update box
Frequently Asked Questions