The Official E-Newsletter of the SAG-AFTRA Washington-Mid Atlantic Local
WASHINGTON-MID ATLANTIC LOCAL
The SAG-AFTRA Washington-Mid Atlantic Local represents members working in Washington, D.C., Maryland, North Carolina, Virginia and West Virginia.
7735 Old Georgetown Road, Suite 950
Bethesda, MD 20814
Tel. (301) 657-2560
Fax (301) 656-3615 or (800) 253-9730
We are in the Fairmont Building, in Suite 950 across the street from Positano's restaurant.
WMA Semi-Annual Membership Meeting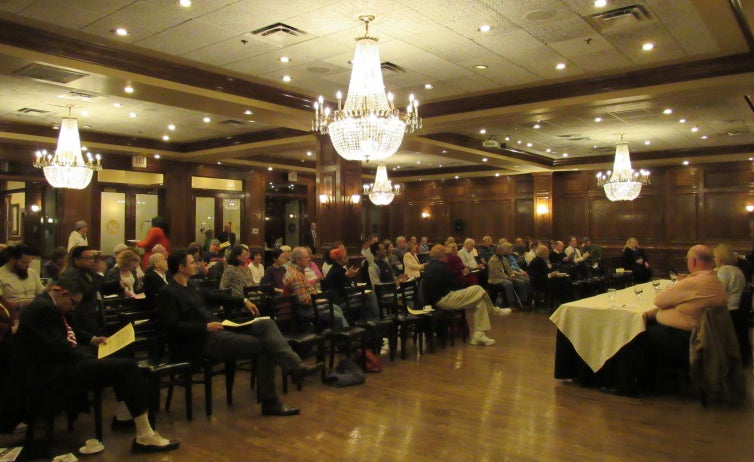 WMA members at the semi-annual membership meeting.
On May 8, local members gathered for our semi-annual membership meeting held at Maggiano's Little Italy Restaurant in Washington, D.C. Members had the opportunity to submit questions about the union, ranging from how to bring more film work to our region to questions about meal benefits and national policies for working on set during extreme temperatures. SAG-AFTRA staff worked diligently to collect all of the member questions in advance and gave brief individualized presentations to answer member concerns. WMA's Members Organizing Volunteer Efforts subcommittee also collected non-perishable food on behalf of the capital-area food bank.
Recording Artists and Singers Committee Meet With Senior EVP of RIAA
Members of the Recording Artists and Singers Committee (RASC), known as "RASCals," have made inroads in fulfilling the purpose of the committee through outreach to local artists and national associations, attending area music events, contributing toward and co-sponsoring events for worthy musical organizations, and promoting SAG-AFTRA's name and influence in the industry.
The RASCals met with Mitch Glazier, the senior executive vice president of the Recording Industry Association of America, at the SAG-AFTRA Washington-Mid Atlantic office for a lunch meeting on Feb. 3. Glazier spoke to the committee about his love of Musicians On Call, an organization that brings volunteers to sing at the bedside of sick hospital patients. Glazier expressed how the SAG-AFTRA merger opened up opportunities for the RIAA and the union to collaborate and communicate about the music industry. Glazier also touched on subjects such as intellectual property, Napster, payment to artists, SoundExchange, the history of the recording industry as it pertains to governance (and non-governance), and answered several questions from the RASCals. 
National Radio Hall of Fame Announces 2017 Nominees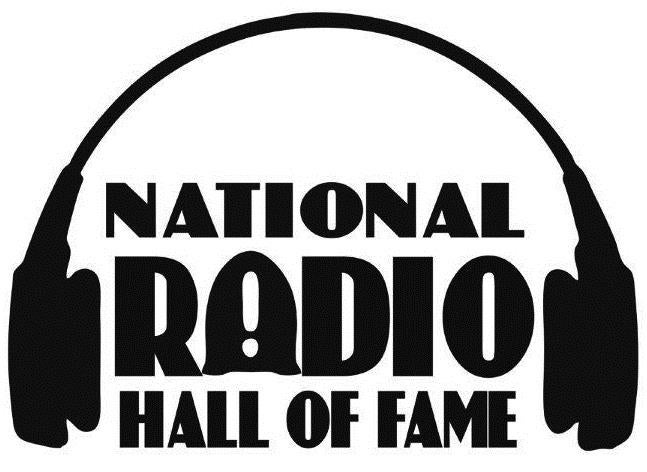 The National Radio Hall of Fame has announced its 2017 nominees. The 24 nominations in six categories were determined by the organization's nominating committee. Four of those categories will be voted on by a voting participant panel comprised of nearly 1,000 industry professionals. The other two categories will be voted on by the public. Click here to read more.
ABC7/WJLA –TV Meteorologist Doug Hill Retires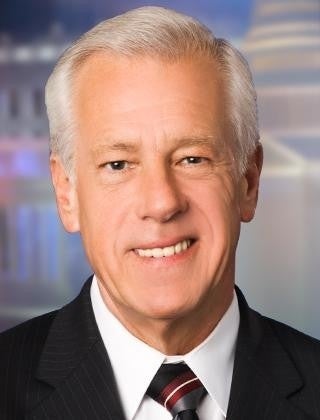 ABC7/WJLA-TV's Doug Hill
Award-winning Chief Meteorologist Doug Hill will be leaving ABC7 News on Sept. 15. Hill spent 17 years at the Washington-area station. He is currently seen weekdays on ABC7 News at noon, 4, 5 and 6 p.m., as well as on News Channel 8 Midday at 11 a.m. A respected leader and one of Washington's most trusted weather forecasters for the past 33 years, Hill will leave television to focus full time on family and church.
Prior to joining ABC7/WJLA-TV, Hill served for 16 years as chief meteorologist for WUSA-TV. He began his broadcast career in 1978 at WWBT-TV in Richmond, Virginia. In 1980, he made the move to Detroit, where he worked for both WDIV-TV and WXYZ-TV, before returning in 1984 to Washington. 
"I've been very fortunate to make a career out of a childhood hobby. I love what I've been able to do here at ABC7 and I love the people I've worked with over the years," said Hill. "I've been given a great platform to use my talents in meteorology; now I'm going to dedicate those gifts to Christian ministry and focus on my family. I'm looking forward to the next chapter in my life and am privileged to have ABC7's full support."
Congratulations and best wishes, Doug, from your friends and colleagues at SAG-AFTRA!  
Internal Training and Education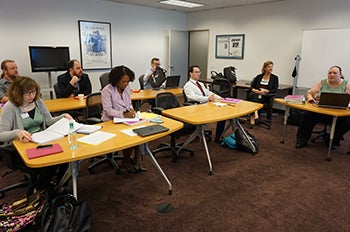 SAG-AFTRA staff at Commercial Contract Training in Los Angeles
The entertainment contracts staff has been focused on receiving advanced training and offering educational opportunities for members. Click here to read more. 
External Education and Engagement Activity Overview


SWAN Day actors 
Member leaders and staff in the Washington-Mid Atlantic Local have been out and about representing your union at industry, labor, educational and community events. Here's a snapshot of recent highlights. Click here to read more.
WMA Celebrates the 23rd Annual SAG Awards Reception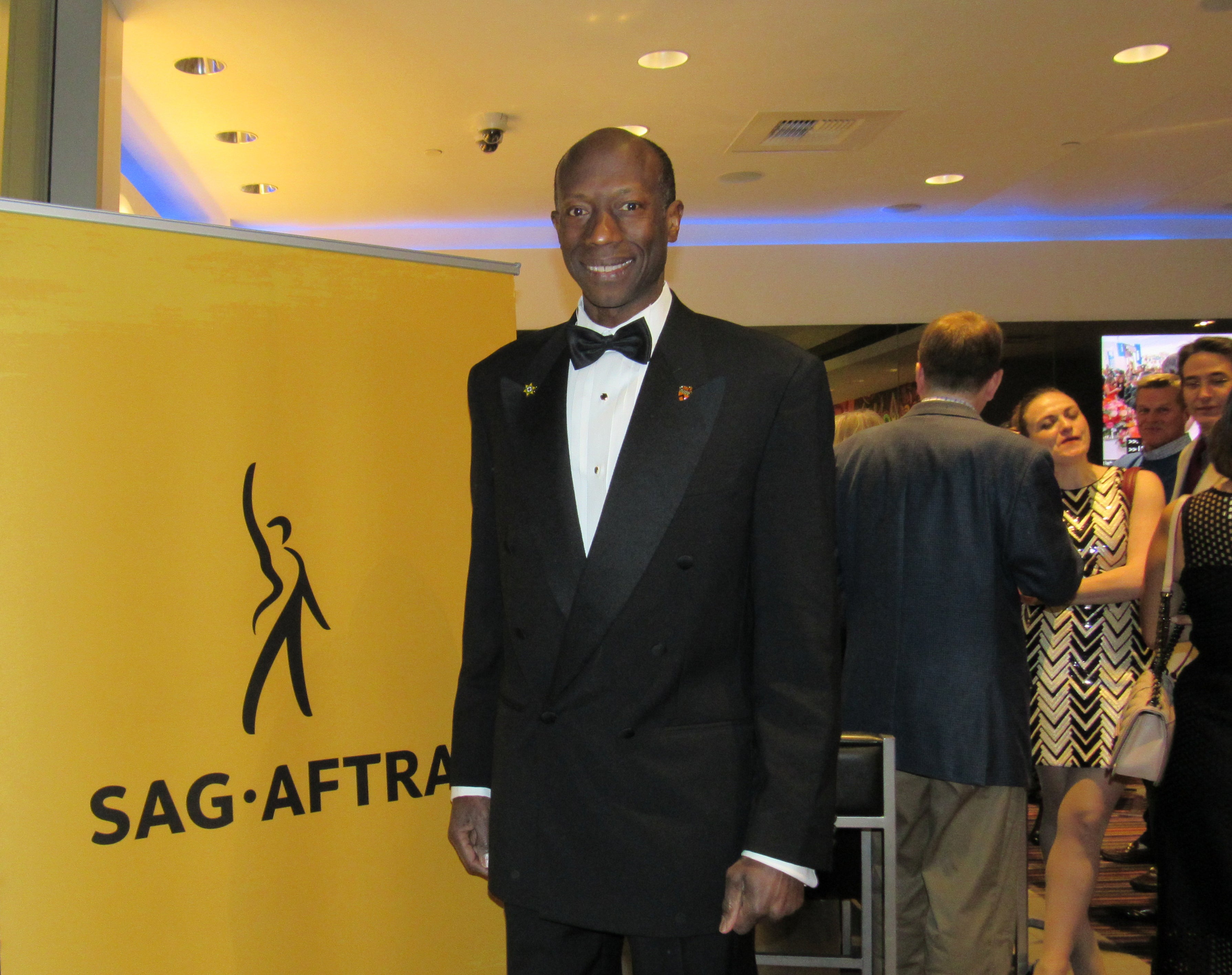 SAG-AFTRA member Bruce McBarnette at the Washington-Mid Atlantic Local SAG Awards party.
On Jan. 29, more than 80 members and their guests from the SAG-AFTRA Washington-Mid Atlantic Local gathered at the Angelika Film Center & Café at Mosaic in Fairfax, Virginia, to watch and celebrate the 23rd Annual Screen Actors Guild Awards. Before the show began, guests were invited to mingle with fellow members in the lounge while watching the red carpet interviews. During commercials, the fun continued with games and trivia about the evening's nominees, and winners went home with some pretty awesome prizes. 
We owe a huge round of applause to staff member Ryan Hastings, who coordinated the entire event and was a wonderful master of ceremonies. Additionally, many thanks to WMA Local member Bruce McBarnette for his leadership on this front for many years prior!