The Official E-Newsletter of the SF-Northern California Local
2015-2017 SF-NORCAL LOCAL BOARD
Kathryn Howell – President
Brian Hackney – Vice President (Broadcast)
Ed Vasgersian – Vice President (Performer)
Marie Shell – Recording Secretary
Robert Curé
Ann E. Fields 
Talaria Haast 
Mark Jones 
Scott Lettieri
Joe Paulino
Michael Pechner
Phillip Ramirez
George Rask
Lucrecia Sarita Russo
Don Sanchez
Micci Toliver
Broadcasters Safety Summit 
The San Francisco-Northern California Local has been active in developing and advocating best practices on security issues for reporters and news crews in the field. It formed a coalition with the other unions who represent news crews in the Bay Area, including IATSE, IBEW and NABET, and hosted the initial Safety Summit on Aug. 25, with a follow-up working group meeting on Oct. 19. All major television news stations attended, along with representatives of the San Francisco and Oakland police departments.  
Another working group meeting will be held in 2016 to continue advancing safety measures to protect news crews.
Additionally, SAG-AFTRA has created the Safety4Media.org website as a clearinghouse for front-line reports and to focus attention on this important issue.
SAG-AFTRA will work to ensure that all news agencies are providing adequate security and training their staff on the most effective safety practices.
New Feature: Meet the Board
In every issue we will profile a member of our local board. First up is Ed Vasgersian.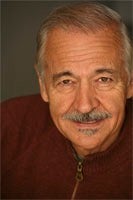 Ed Vasgersian, Vice-President (Performer)
Ed Vasgersian ran unopposed for his second consecutive term as vice president (performer) of the San Francisco-Northern California Local Board.
A member since 1970, Vasgersian was elected to the SAG San Francisco Branch Council (now the SAG-AFTRA Board) in 1990 and has served continuously on the board ever since. He was appointed to the SAG National Board from 1993–2003 (concurrently serving on the council) and named sixth national vice president from 2001–2003. He also served on the National Guild Governance Review Committee.  
Vasgersian has chaired the Conservatory, Young Performers and SAG Awards committees; served on the Elections Committee; and was the SAG-AFTRA delegate on the San Francisco Labor Council for more than a decade.
As an actor, Vasgersian has worked extensively in both Los Angeles and San Francisco in films such as Back to the Streets of San Francisco, Crosscut and Escape from Alcatraz; television series Bert D'Angelo (series regular), Nash Bridges, Lou Grant and many others; in commercials and in theater.
Vasgersian spent seven years in the Marine Corps, after which he worked as a probation officer for 32 years. He is editor of a military newsletter and a regular contributor to Leatherneck Magazine. His son, Matt Vasgersian, is a well-known sports broadcaster — who joined SAG when he was just 5 years old! 
In Memoriam
Our SAG-AFTRA local recently lost five distinguished members:
A. Donald Cross, a longtime Actors' Equity and SAG-AFTRA member, died in San Francisco on Sept. 26 at age 89. Acting was Cross' first love, and after raising a family and working for more than 28 years as a speech pathologist, he returned to the stage and screen. He acted in lead roles at The Magic and The Willows Theatre Company. Onscreen, he appeared in films such as The Zodiac, Don Juan in Hell, and Eye on the Sparrow; the television series Midnight Caller and numerous commercials. Cross was a fixture at SAG-AFTRA and Equity membership meetings over the years and was known for greeting colleagues with his enormous smile.  
For more information, click here.
Art Finley, a broadcast veteran for more than 50 years, died Aug. 7 in Vancouver, British Columbia. He was well known as the broadcast personality Arthur Finger and as Mayor Art, who hosted the children's show Toonytown on Stockton's KOVR and then the Bay Area's KRON during the 1950s and 60s. Finley joined KRON's news department in 1966 as a producer and hosted the weekly political interview program, Speak Out. He spent the latter half of his career in radio, primarily at KGO and KCBS as a news anchor and host of Nightbeat, and was known for his witty-yet-probing interview style. He also worked in radio in San Diego, Virginia and Canada before retiring in 1998. Finley served on the board for AFTRA San Francisco and is remembered for introducing "loss of voice" benefits to the union contract in 1964. 
For more information, click here.
Joan Mankin, a beloved Bay Area actor and clown for over four decades, died Sept. 26 in San Francisco at age 67. The stage was her home and she appeared in lead roles with the American Conservatory Theatre, Berkeley Repertory Theatre, California Shakespeare Theatre, the San Francisco Mime Troupe and many others. It was her alter-ego clown, Queenie Moon, however, that endeared her to Bay Area audiences. She was a company member of Make-a-Circus and The Pickle Family Circus, and taught clowning and physical theatre at Dell'Arte International, San Francisco Clown Conservatory and San Francisco State University. She appeared in the films The Bee Season, Desert Hearts and Mini Supreme. Active in Actors' Equity, Mankin served on the Bay Area Advisory Committee from 1999 through 2010.   
For more information, click here.
Laura Marquez, the Emmy-winning KGO-TV reporter who later went on to work for ABC News in Washington on World News Tonight, Good Morning America and Nightline, died June 18 at the age of 56 at home in Novato. Marquez was a San Francisco native and studied broadcast journalism at UCLA. She began her professional career as one of the first hires at CNN, and after stints in Tennessee and Virginia as an on-air reporter and news anchor, she returned home to San Francisco in 1989 to work at KGO. Her big break at the station came in 1989 during the Loma Prieta earthquake, when she was assigned to report from the Marina District fire station during the World Series game. When the earthquake struck and caused massive damage to the Marina, Marquez reported ahead of every other station. She moved to the ABC network in 2003 but kept one foot in the Bay Area as the network's Bay Area correspondent.  
For more information, click here.
Robert Parnell, respected stage and screen actor, died Nov. 10 at age 80 in Novato. A full-time actor in the Bay Area since the early 80s, Parnell graced the stages of TheatreWorks, The Magic and Marin Theatre Company, among many others. He was especially well known for his performance as Selsdon in the long-running hit Noises Off at Marines Memorial Theatre. He appeared in films such as Made in America (directed by Richard Benjamin) and Hearts and Souls (with Robert Downey Jr.), and in the lead role in Marty Higgins' The Magic Boat; movies-of-the-week A Whisper Kills and Back To The Streets of San Francisco; television series' Midnight Caller, Nash Bridges and Wolf, among others; and many commercials.
For more information, click here.
SAG-AFTRA Foundation Hosts Local Event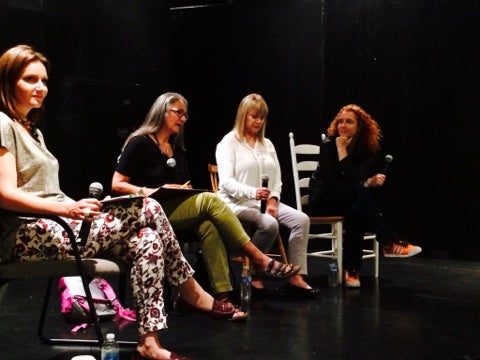 Moderator Rochelle Rose, left, with members of the casting director panel, from left, Toni Cervantes, Nancy Hayes and Gregg Cohen.
The San Francisco-Northern California Local hosted SAG-AFTRA Foundation Casting Access workshops on Sept. 19 and 20 at the Academy of Art University. Los Angeles-based casting directors Monica Kelly and Jamie Castro taught on-camera casting workshops, renowned voiceover actor Paul Pape taught a voiceover workshop, and local casting directors Toni Cervantes, Gregg Cohen and Nancy Hayes participated in a panel discussion. 
The San Francisco-based casting directors emphasized the pitfalls that limit local casting opportunities, including tardiness to auditions or the set, requests to change scheduled audition appointments and being unprepared for auditions.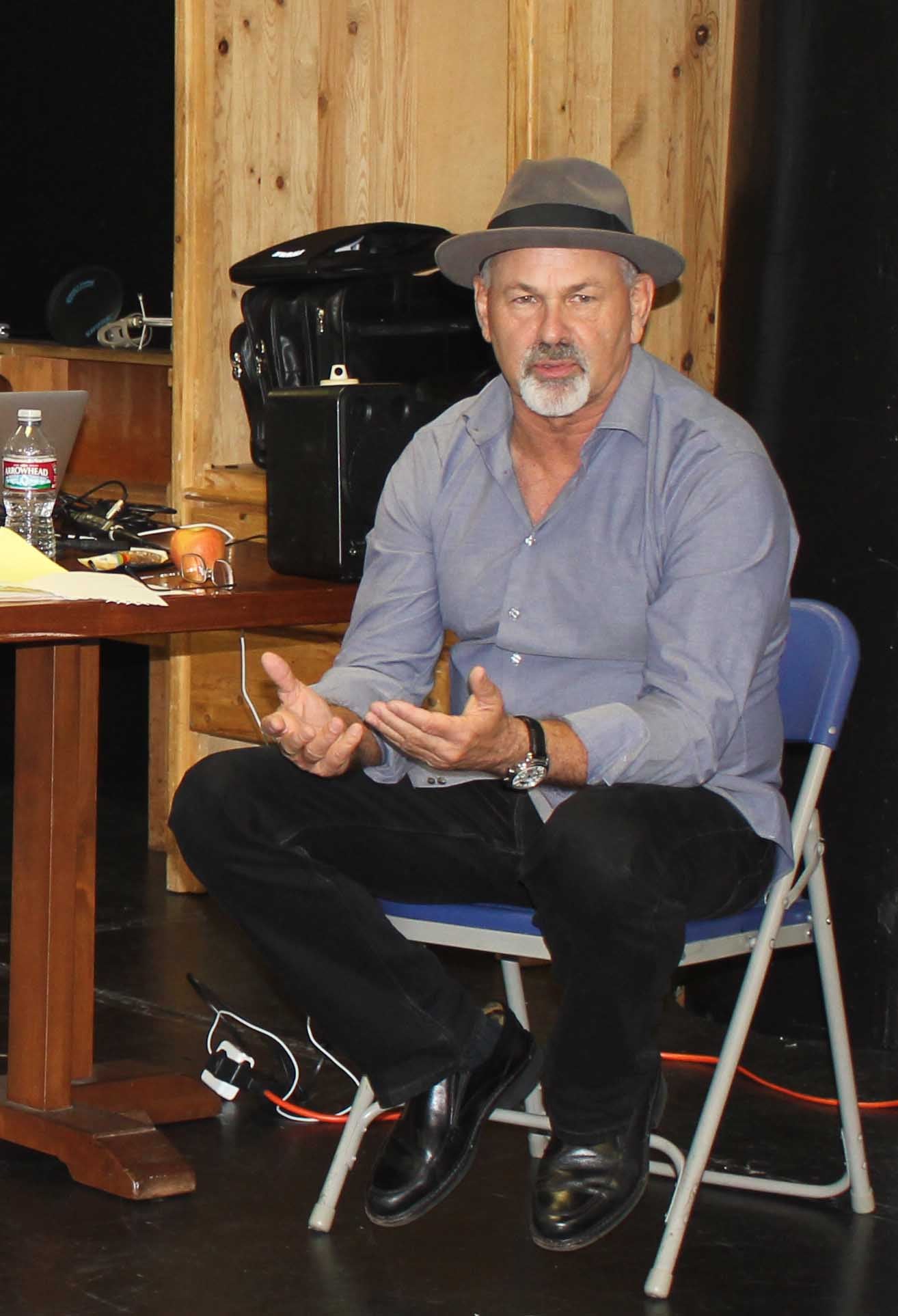 Voiceover actor Paul Pape leads a workshop.
The voiceover workshop featured a live, taped session with instruction from Pape, after which he emailed each participant a digital file of the session with additional comments and suggestions. 
The casting workshops included a Q&A, followed by a cold-reading session with instruction from the casting directors.
The SAG-AFTRA Foundation Casting Access workshops are provided at no cost to union members and are made possible through gifts, grants and sponsorships. The SAG-AFTRA Foundation never draws on SAG-AFTRA dues or initiation fees. Thank you to the SAG-AFTRA Foundation and all of the instructors for an informative, career-building event.
Get more information here. 
Staff Updates
David Conover has been named the new administrative assistant. He is the dedicated assistant to the Communications Committee, assisting with all events, meetings, newsletters and other communications initiated by the SAG-AFTRA San Francisco-Northern California Local. 
Conover comes to SAG-AFTRA from a background in sales and marketing, and began his career in advertising sales at Los Angeles news station KTLA. More recently, he worked in marketing for Aware Personalized Branding. At Aware, he created private-label consumer product brands, managing their growth and success. Conover holds a B.S. in marketing from California State University, Northridge. 
Conover fills the position held by longtime SAG-AFTRA employee Vicki Balich (see below). 
The SAG-AFTRA San Francisco-Northern California Local is thrilled to have David join the team! Members can reach him at (415) 391-4966 or via email at david.conover@sagaftra.org.
Vicki Balich is now the administrative coordinator of the Commercials Department and will also assist the Conservatory Committee. Previously, Balich worked for four years as the assistant to the Communications Committee. She can be reached at (415) 874-4951 or via email at vicki.balich@sagaftra.org.
Luke McLaughlin is now the administrative coordinator for the Membership and Broadcast departments. For the Membership Department, McLaughlin will process all membership applications and reinstatement requests, administer all membership contact information and answer all inquiries from members related to membership, including eligibility and how to join or rejoin. Members can contact him at (415) 874-4959 or via email at luke.mclaughlin@sagaftra.org.
CONTACT INFO
350 Sansome St., Suite 900, San Francisco, CA 94104
Phone (415) 391-7510; Fresno & Sacramento (888) 238-7250; Fax (415) 391-1108