The Official E-Newsletter of the SAG-AFTRA Seattle Local
2015-2017 SEATTLE LOCAL BOARD
Rik Deskin – President
Laura Kenny – Vice President (Actor/Performer)
Karen O'Leary – Vice President (Broadcast)
Maggie Stenson - Secretary
Dick Arnold
Abby Dylan
Adam Gehrke 
Rachel Glass
Scott Goldman 
Yulia Hancheroff
Ron Holmstrom
Cole Hornaday
Deborah Horne
Linda Kennedy 
John Patrick Lowrie
Steven Reeder
'Keep Film in WA' Means Keeping Film and TV Production in Washington State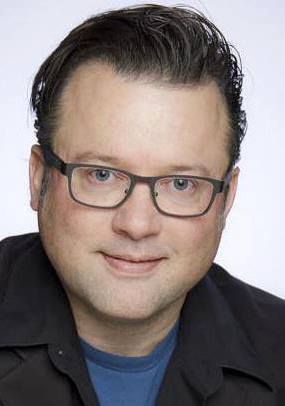 By Rik Deskin
Actor, SAG-AFTRA Seattle Local President
I am an actor. You might be an actor, too. You want to work. I want to work. In the Seattle Local, which includes Alaska, Idaho, Montana and Washington. 
Washington state's Motion Picture Competitiveness Program (MPCP), has entered its 10th year, overseen by Washington FilmWorks. The local film industry created the MPCP as an economic generator and jobs-creation program. Production companies film here, utilize local resources and hire local cast and crew. For every $1 invested, $10 comes back to our economy. The MPCP directs that companies can receive a rebate on work paid for in Washington. It is a win-win. 
Well, it could be a win-win. Click here to read more.
National Board Update
Dear Seattle Local Members,
I want to give you an update on the national scope of our union. Overall, we are moving forward in very strategic ways as we navigate the political climate in Washington, D.C., and the way it affects our work as artists and broadcasters — all of this as we prepare for the upcoming TV/Theatrical negotiations. Additionally, we are making huge leaps in our organizing efforts and member service. Click here to read more.
SAG-AFTRA Seattle Local Membership Meeting
The annual spring general membership meeting of the SAG-AFTRA Seattle Local will be held Monday, May 22, 2017, at 6 p.m. at the Seattle Labor Temple, 2800 First Ave., Seattle, WA 98121.
Topics on the agenda will include:
• Reports from officers and committees
• Update on negotiations for the Television/Theatrical agreements
• New updated and streamlined Local Commercials Agreement
• Upcoming officers, board and convention delegate elections
• Broadcast shop contracts
• Washington film incentives legislative update
Please RSVP by Friday, May 19, to seattle@sagaftra.org or by calling the office at (206) 282-2506.
This meeting is only open to paid-up SAG-AFTRA members in good standing. Unfortunately, no guests allowed. Parents/guardians of young performers under 18 years old are welcome. SAG-AFTRA members, please bring your membership card (paid through April 30, 2017 or Oct. 31, 2017) for admittance.
Executive Director's Report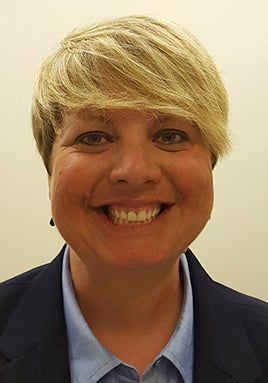 Happy spring to our members in Alaska, Idaho, Montana and Washington state. 
The SAG-AFTRA Seattle Local has been busy the past six months. Our committees are active and we are focused on empowering and bettering the lives of performers and broadcasters in our local through member outreach, organizing around the corporate/educational waiver, and keeping our members engaged. Click here to read more.
Broadcasters Hold Safety Seminar
By Karen O'Leary
Vice President – Broadcasters
How to respond to a shooting situation, how to handle a stalker, what to do if you are teargassed: these were among the topics discussed at SAG-AFTRA Seattle Local's inaugural Safety Seminar on April 5. 
In two separate sessions at KIRO TV, members got useful information and practical advice from a police veteran. Jim Fuda spent 33 years with the King County Sheriff's Department, then worked for the U.S. Department of Justice overseas in volatile places such as Islamabad, Pakistan. Now Fuda is with Crime Stoppers of Puget Sound, and is eager to share his vast experience.
In any uncertain situation, Fuda emphasized the importance of observation. Know your surroundings and know where the exits are. He presented a video about what to do in cases where there is an active shooter. It is relevant not only to the union's broadcast members, but to everyone. Here is a link to the video, which is available on YouTube.  
Both sessions of the safety seminar included lively discussions and sharing of personal experiences. It was clear that there was much more to cover. We plan future safety meetings and are hoping for input from members into what topics they would like covered. 
Nothing is more important to your union than safety. Using the latest technology and practical advice, we hope to help all members adjust to a sometimes-threatening world. Learn more about SAG-AFTRA's Safety4Media campaign by visiting Safety4Media. 
KNKX Broadcasters Ratify First Contract With New Station
By Paula Wissel
KNKX Political Reporter and union shop steward
On March 2, SAG-AFTRA members ratified their first contract with the new KNKX 88.5, with 100 percent voting yes. This was a tough negotiation and thank you to all that were able to participate. We fought hard over the last year to save our jobs and save the station, and we fought hard to push back against cuts. Some highlights include a 7-percent raise over three years, a path to move onto the SAG-AFTRA Health and Welfare Plan, and successorship language in the event of a future sale. We feel this contract is a victory and we can build from here. I want to thank my union brothers and sisters from all the different sectors that helped us save our station. Please tune in to your union station, KNKX 88.5, for jazz, blues and NPR news.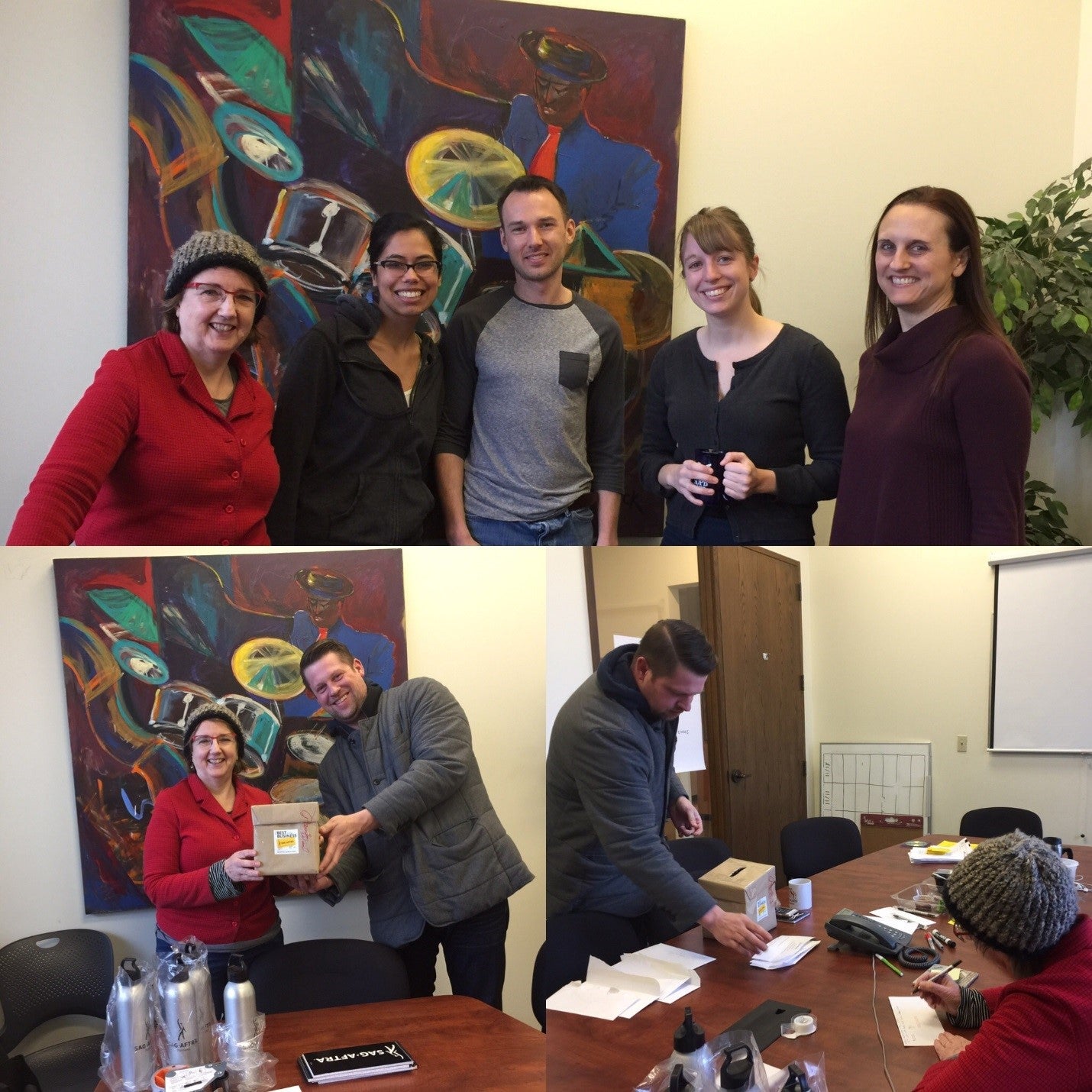 The End of an Era: Jim French Productions Closes Shop
By Chris Comte
Seattle Local Contract Administrator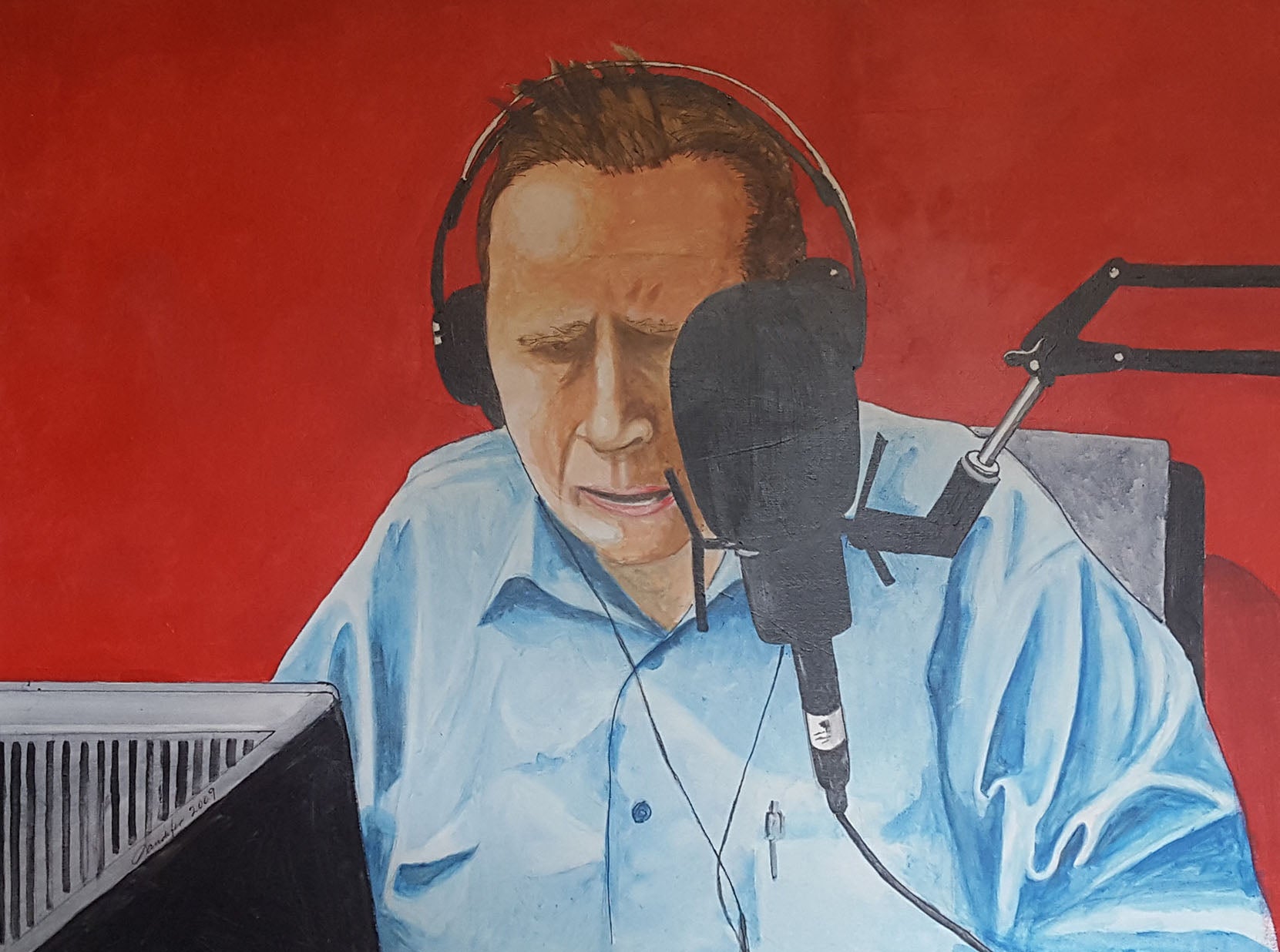 Painting of Jim French 
On March 31, the offices of Jim French Productions/Imagination Theatre formally closed its doors, bringing to an end a nearly four-decade-long run of producing, writing, directing and airing original recorded radio dramas. Starting in 1980 with KIRO-AM's Mystery Playhouse, and later branching out into independent syndication with Jim French's Imagination Theatre broadcast on over 120 stations in the United States and Canada, Jim and his troupe of stalwart players (including many Seattle Local members, in addition to numerous Hollywood celebrities), kept alive the nearly extinct art of the radio drama.  
Although he showed an interest in radio from an early age and worked in the industry for several years prior to arriving in the Pacific Northwest, his local career started in 1952 at KING-AM, moving to KIRO in 1959, and later to KVI-AM, where he first started producing dramatic radio programs under the Imagination Theatre banner. In 1995, he formed his own independent production company and thereafter devoted himself full-time to producing and distributing programs both on terrestrial radio and the burgeoning platform of satellite radio. He also packaged programs such as The Adventures of Harry Nile, Raffles, The Gentleman Thief, Hillary Caine Mysteries and, most significantly, the entire canon of Sherlock Holmes stories originally penned by Sir Arthur Conan Doyle for direct mail-order and, later, online distribution. By the end of its nearly 20-year run, JFP had created more than 800 original programs for broadcast.
But, as they say, "all good things …" With the recent passing of his beloved wife of 66 years and "partner in crime" Pat, and his own declining health, Jim has elected to hang up the microphone on an illustrious career spanning three-quarters of a century. At the final live recording session held at the Kirkland Performance Center in late January, the SAG-AFTRA Seattle Local presented Jim with a special award commemorating his extensive contributions to the field of local radio broadcasting. In addition, an original watercolor work by former Seattle AFTRA Executive Director John Sandifer, Jim Behind the Mic, holds a place of honor here in the Seattle Local office.  
To Jim, the Imagination Theatre staff, performers and fans we say, thank you for your many years of creating and supporting independent, original, locally produced radio dramas. We'll miss Harry, Murphy, Holmes, Watson, Kincaid, Hillary, Raffles and so many other memorable characters you brought to life and to the air.