The Official E-Newsletter of the SAG-AFTRA Seattle Local
2015-2017 SEATTLE LOCAL BOARD
Rik Deskin – President
Laura Kenny – Vice President (Actor/Performer)
Karen O'Leary – Vice President (Broadcast)
Maggie Stenson - Secretary
Dick Arnold
Daniel Brockley 
Abby Dylan
Adam Gehrke 
Rachel Glass
Scott Goldman 
Yulia Hancheroff
Ron Holmstrom
Cole Hornaday
Deborah Horne
Linda Kennedy 
John Patrick Lowrie
Steven Reeder
A Message from Your New Executive Director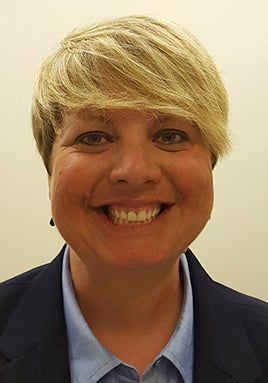 Greetings SAG-AFTRA members!
I am thrilled to start my new role as the local executive director of SAG-AFTRA in the Pacific Northwest. I believe broadcasting, television, film and new media entertainment are some of the most important careers in the country. You are the folks that inform and entertain the world.  
The industry is changing, and I see a future where more than ever we need to unite to ensure strong job security, retirement, living wages, safety and respect on the job. In order to keep the standards high, we must be strong internally within our union and keep organizing the industry externally. 
I want to thank our local president Rik Deskin, Portland Local President Duane Hanson, our members, the local board and staff for their confidence in me. 
It's an honor to represent SAG-AFTRA members. I look forward to getting to know you, representing you and working with you to organize more of the industry.  
In the union spirit of Ken Howard and Patty Duke, we need to keep organizing for our future. Together, we are strong. 
In solidarity,
Shellea Allen
Executive Director, Pacific Northwest
Message from the Outgoing Executive Director
This issue of the newsletter is devoted to the important campaign to prevent public radio station KPLU from being absorbed by KUOW. One of the possible effects if this sale goes through is that SAG-AFTRA Seattle Local members at KPLU who report the news and provide the jazz programming may lose their jobs. To help, SAG-AFTRA has prepared a campaign that began rolling out at the end of February. The SAG-AFTRA Communications & Marketing Department and the organizing staff have developed a social media plan for Twitter and Facebook — all scheduled to take place over the next several months. Your Local Board is also absolutely committed to doing whatever it takes to support the KPLU effort. Through the power of social media and other publicity, we can make sure this effort has the highest possible profile. Remember to use hashtag #SaveKPLU.
Finally, it has come time for me to take my leave as your local executive director. As of March 18, I will have retired to seek out new adventures beyond the workaday world. On March 16, Shellea Allen was officially introduced as the incoming executive director. She started work on March 21, and we hope to have a smooth transition in upcoming weeks.
It has been my greatest honor and privilege to have served in this position over the last many years. I cannot adequately express how much I have been touched and had my life transformed by knowing and working for all of our members in their diversity, their passion and their devotion to strength, excellence and unity.
The local has come through a lot — when I began my tenure, we were in the midst of the Great Recession and many of our members suffered for that. But we fought our way forward and, along the way, raised the profile of this local within the union and the labor community, planned and executed here in Seattle the last-ever AFTRA National Convention, and participated as a vital and important piece of the merged SAG-AFTRA. Of course there are still battles to fight, and some of them will not be won overnight. I have every confidence, though, that our members, along with our great staff, will stand shoulder to shoulder to achieve great things for workers in these industries.
In solidarity, now and into the future,
Brad Anderson
Remembering Ken Howard
I stood behind Ken Howard throughout his presidency, which was initially laser-focused on the historic merger of SAG and AFTRA, and then on the pursuit of defining the new union. Literally — in most all the official SAG-AFTRA photos — I stand next to or behind him.
I think this position accurately represents my relationship with President Howard. I supported his vision through three TV/Theatrical negotiations, tackled a week of Seattle Labor Temple at the very beginnings of merger and, through the years, got to know an actor with profound knowledge and depth of what it takes to create and sustain a storied career.
When Ken came to visit Seattle, (as part of the President's Task Force for Education and Outreach, which he appointed me to) he was able to get to know our community through visiting broadcasters at local stations, attending the SIFF opening night gala, lunch with the Local Board and, finally, addressing a thoughtful membership at the Labor Temple. I was very proud of Seattle that weekend, and I know Ken left with a great appreciation of our local.
Finally, though, his death was much more difficult for me than I ever would have anticipated. Ken Howard listened intently and treated everyone around him with great ease. This made him a true leader, actor and, most of all, friend.  
In solidarity and friendship,
Abby Dylan
National and Seattle Local Board Member 
Save KPLU 
By John Patrick Lowrie
Editor
This issue of the Seattle SAG-AFTRA newsletter is devoted almost entirely to the plight of KPLU, a union NPR station in Tacoma that employs several local members. It was announced late last year that the station would be sold to the University of Washington. If that deal goes through, many DJs, news reporters and announcers are expected to lose their jobs and the city of Seattle will lose an independent voice.
When this deal was announced as a fait accompli, the public outcry was so widespread and intense that UW postponed the deal, giving KPLU until June 30 of this year to raise the $7 million dollars it needs to remain independent.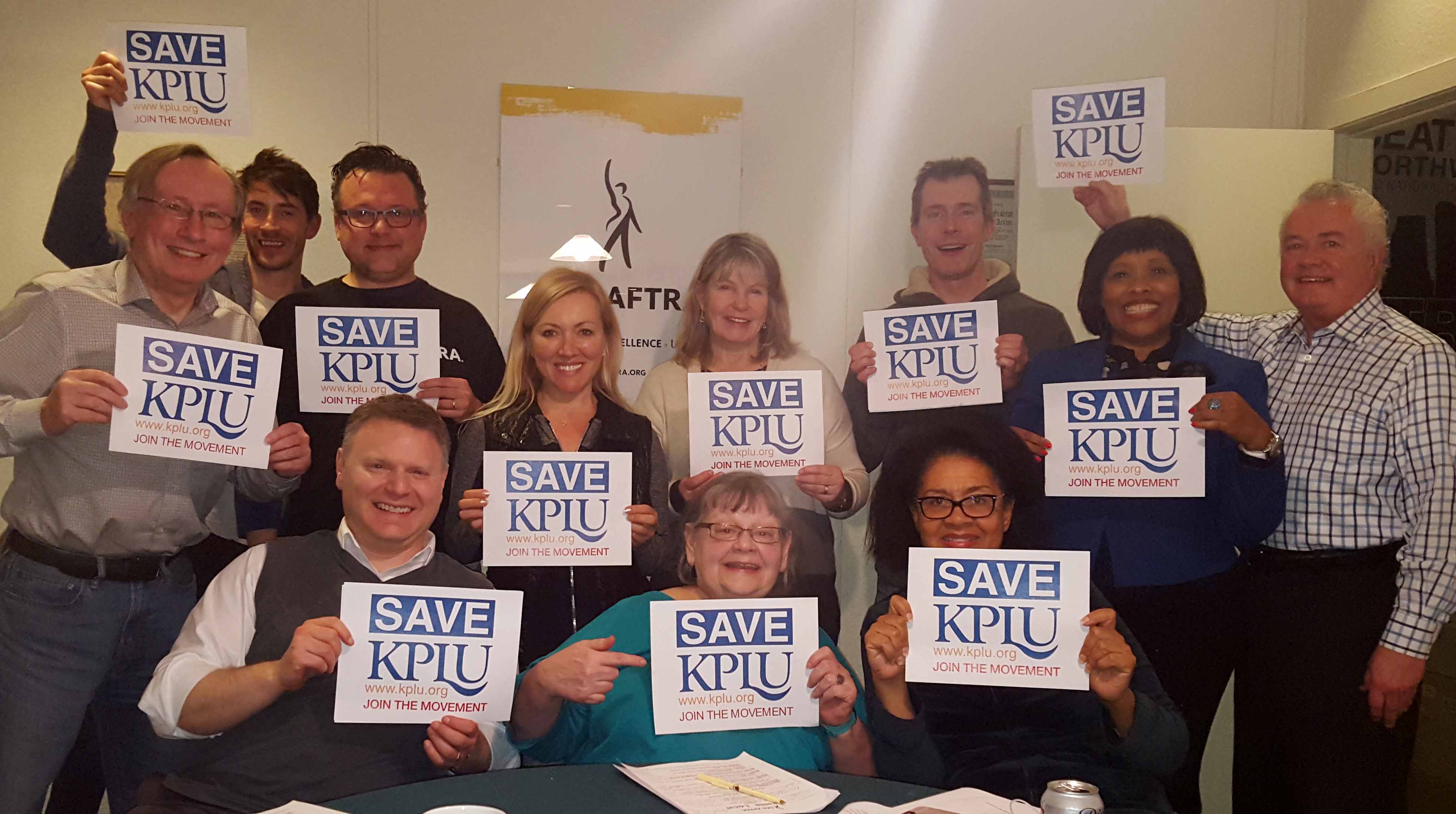 Seattle Local Board members and staff support SAVE KPLU!
KPLU: A View From Inside 
By Ashley Gross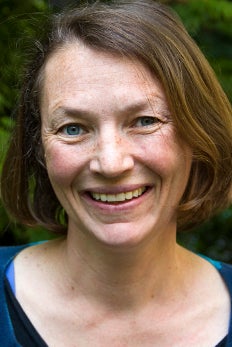 On Nov. 12, 2015, at a few minutes before noon, KPLU employees filed into a conference room in the Seattle office for a mysterious all-staff meeting. There were two empty chairs at the front of the room. One of our freelance reporters, Monica Spain, came into the room with her recording gear and headphones. 
I looked at our news director, Erin Hennessey. 
"Why does Monica have recording gear? What's going on?" I asked her. 
"This is going to be news," she answered. I got a pit in my stomach, bracing myself for what was to come. 
In walked Thomas Krise, president of Pacific Lutheran University, and Donna Gibbs, the university's vice president of marketing and communications. They sat down in the two chairs in front and then delivered the news none of us wanted or was prepared to hear. The university had reached a secret deal to sell the station to the University of Washington, which runs the rival public radio station, KUOW. 
KUOW would turn our signal, 88.5 FM, into a 24-hour music station. KPLU's award-winning newsroom would cease to exist. None of KPLU's 54 employees would be guaranteed a job at KUOW or at the new music station. Krise framed the decision as one that would benefit listeners by giving them a dedicated news station, KUOW, and a dedicated music station on 88.5 FM. 
But reaction from KPLU's approximately 440,000 on-air and online listeners was swift and intensely critical. People around Western Washington have come to depend on KPLU's blend of NPR news shows and local reporting covering beats such as law and justice, business and labor, the environment and education, as well as celebrated and knowledgeable jazz and blues shows featuring hosts such as Abe Beeson, Dick Stein, Mary McCann and John Kessler. The outcry from fans of Kessler's All Blues shows, in particular, was extraordinary. Some suggested that if KPLU could remain independent, its new call letters should be KSLR for Kessler. 
More than 200 people packed a hotel conference room a week and a half later to register their frustration and sorrow. 
"When I first heard about the news, I cried," said Linda Farmer. "I'm heartbroken. It's like losing a trusted friend."
Ashley Salazar gave an emotional plea. 
"I humbly come before you as the spouse of a special forces military member," she said. "KPLU has been there for me for a decade of many sleepless nights."
Coming to work every day was difficult. People were emotional and distracted. Some began job-hunting. Others remained stunned. A grassroots Save KPLU campaign got underway but many of us had a hard time seeing how the deal could be undone. 
Then, shortly before Christmas, came the unbelievable news. Both universities and their boards of regents had been flooded with so much outraged email from KPLU fans that UW President Ana Mari Cauce decided to give a community group the chance to fundraise and buy KPLU to keep it as an independent station. UW Associate Vice President Norm Arkans said if the community group was successful, UW would step aside. 
The news was the best Christmas present ever for KPLU fans and employees. Raising $7 million by the end of June is no small feat, and we'll need lots of help to reach that goal. But preserving a source of independent, in-depth news reporting and a unique station known for some of the funniest and most knowledgeable music hosts in the country is worth the effort. 
The Public Radio Station That Could
By Deborah Horne
Seattle Local Board Member 
I don't remember when I first got the news, nor even where I was. But I do remember the jolt it delivered.
KPLU to be sold to KUOW!
How could that be?
Never mind the horrifying way the news was delivered to its staff, reporters I had met on stories we were both covering. But what about me, a devoted listener? Had any of the men and women making the deal, including, astonishingly, the president of Pacific Lutheran University, thought about me?
I am not sure I realized how integral a part of my life the little public-radio-station-that-could had become.
It shouldn't have surprised me, I suppose.
Before I came to Seattle, I knew nothing of its storied jazz history. But I was quickly introduced to it while here for my job interview. I was staying at the Edgewater Hotel on Seattle's waterfront. Everyone at KIRO kept asking if my room "had a view?" I had, by then, been living for 15 years in Rhode Island, the "Ocean State," and I had no idea what they were talking about.
Yes, I had a view, I told them. Of what, I wasn't sure.
But more than that, in the bar was Primo Kim, playing the piano, live. 
Oh, how I wished I could have called my jazz-loving father who, by then, had been dead four years.
Jazz was so much a part of my and my sisters' upbringing that it remains the thread through all of our lives. When I think of cleaning the house on Saturdays, I think of listening (and dancing with my father) to the sounds of Ella Fitzgerald, Sarah Vaughn, Wes Montgomery, Jimmy Smith, Stanley Turrentine (he especially loved the tenor saxophone) and so many others. It is what makes my sisters and me family.
And incredibly, this city I was considering moving to had a radio station devoted to the soundtrack of my youth.   
I took the job. And thus began a nearly quarter-century love affair with the Pacific Northwest and its jazz-and-blues public radio station.
I cannot imagine life here without KPLU.  And we must do all we can to ensure that I never have to.
What You Can Do to Help Save KPLU
By Paula Wissel
KPLU Reporter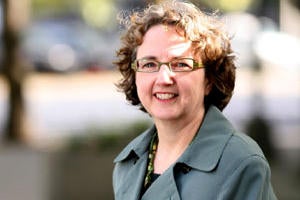 It's a daunting figure: $7 million dollars. That's the amount friends and supporters of KPLU need to raise by June 30 in order to buy the station's independence and retain the SAG-AFTRA news reporters, producers and jazz hosts who have been a big part of making the NPR-affiliated radio station in Western Washington a success. Support has been overwhelming, with more that $3.7 million raised by the second week in April. Find out more at kplu.org. 
Here are some community events coming up:
    - On April 25, 7:30-8:30 p.m., at Jazz Alley in Seattle, there will be a Jazz Friends of KPLU fundraiser hosted by KPLU Evening Jazz host Abe Beeson and featuring the music of Pearl Django, Greta Matassa, Gail Pettis, Thomas Marriott, Lance Bullard, Dave Peck and Anton Schwartz.
   - On the evening of May 18, a Sound Effect Live Event and Fundraiser hosted by KPLU's Gabriel Spitzer will take place at Town Hall in Seattle, 1119 8th Ave. with special guests including author Tom Robbins.   
   - For a complete list of events and community meetings, as more are being scheduled all the time, go to this KPLU Calendar link. 
• Another way you can help is by getting the word out about the Save KPLU campaign by tweeting with the hashtag #SaveKPLU and printing out and displaying the Save KPLU sign, available at this link, Consider sharing a photo of you or other supporters holding it!
Thanks for your support. It means a lot to all of us here at KPLU.