The Official E-Newsletter of the San Diego Branch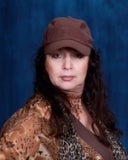 HOLLYWOOD CONNECTION
by Selena Parker
Chair, San Diego Branch Women's Committee
Richard Dreyfuss (American Graffiti, The Goodbye Girl and Jaws) has moved to San Diego and we hope to see him at local events.
Ed Harris (Appaloosa, Apollo 13), David Duchovny (X-Files, Californication) and William Fichtner (Black Hawk Down, Drive Angry) were here filming Phantom, in which many San Diego SAG members had roles.
Jerry Seinfeld was here recently doing his one-man show, which was sold out!
Mario Lopez from San Diego came to visit his family during his break from TV and films.
Movie star Robert Wagner headed a fundraiser during one of his many visits to San Diego.
Ted Danson was born in San Diego and came to town to promote his latest book about helping to save the oceans.
Jane Fonda, star of many films, was in a show at a San Diego casino, as was movie star Debbie Reynolds and her daughter Carrie Fisher.
Many stars, including Christian Slater and Harrison Ford, could be seen at Legoland with their families.
Jerry Mathers (Leave it to Beaver) was here helping raise funds for a local charity.
Fond farewell to movie icon Elizabeth Taylor, who came to San Diego when she launched her perfume line Passion. Fond farewell also to Academy Award-winner Cliff Robertson, who spent his childhood in La Jolla. They will be missed.
Email Selena with any Hollywood news for this column.
SAN DIEGO BRANCH WELCOMES THESE 2011 NEW MEMBERS:
Christine Fairfax; Michaela Carrozzo; Robert J Ortiz; Kyle Kringle; Dylan Kringle; Jamie VanDyke; Rafter Roberts; Johnny Warriner; Jourdan Jackson; Michael Andrew Stock; Hannah Victoria Stock; Ysa Penarejo; Lauren Jean Shaw; Christopher Douglas Reed; Bob Kaye; Dmitri Todd; Martin Seglin; Jeff Mills; Harmon Jones; Shawn Moriah Sullivan; Summer Moriah Sullivan; Jason Lambert; Lauren Richter; John Nania; Lon Sierra; Cean Houston; Alex McCarthy; Kyle McCarthy; Austin Auger; Charles James McGraw; Jeffery J. Bramstedt; Rob Ennis; Amadi J. Cass-Williams; Robert Moutal; Hannah Mae; Lizeth Santos; Natashia Williams; Quincy Williams; Sealie West
...AND OUR BROTHERS & SISTERS WHO HAVE TRANSFERRED IN
Michael Marcjohn Frost; Andrew Vita; Joann Lizarraga; Sarah McKenna; Kelsea Button; Daniel Gurian; Donald Bishop; Ruth Ko; Richard Rasof; Kelli Lessie; Victor C Contreras; Mark Stefanich; Casey Wallace; Susan Mcgarity; Robert Daniel Zamudio; Kenny Gibbs; Sophia Segal; Michael C. Rolewic; Michael Dansk; Maritza Murray; Jeremy Saville; Burton Skomal; Robyn Lewis; Cynthia Holiday; Nathan McCoy; Raf Gayol; Derek Grauer; Sara Carroll; Charles H Scott; Lars Carlson; Nicole Dahm; John Wood; Lance Thomas; Ryan Wolfe; Jussara Berry; Mario Prado; Alec Medlock; Laudy Lynn Choum; Brian Hendrickson; Barry Zito; Terry W Greene; Rachel Rose; Kim Taggart; Ryan Boone; Cristin Morneau; Daniel Polo; Darin Selnick; Ron Desmond; Johnny W Sale; Matt Feemster; Maureen O'Connor; David Meyers; Tammi Reiss; Griffin O'Neal; Kristen Elizabeth Eck; Kathy Tagni; Leslie Wadsworth; Echo Gaffney; John Nania; Louis Lebherz; Ryan Coughlin; Johnathan Brownlee; Peter John McKernan; Tobias Yrys; Kevin James; Rick Slyter; Marina N Petrova-Smith; Arlene Joyce; Ricky Pardon; Josie Johnson; Gary Kramer; Logan O'Troy; Jessica Grossman; Hamilton Willis; Gina Endicott; Pamela Tanee; Teres Byrne; Howard Greenlee; Richard Aronow; Casey Layne Hammer; Jessica Daley; Teri Wilder; Michael Niederman; Colin Gibson; Joey Box; Gloria Bennett; Billy St. John; Jake Jacobs; Don Dalesandro; John Chilton; Michael Kenner; Brad Felice; Spencer Smith; Shannon Everett; Michael Sainte Thomas; Carletus Willis; Lisa Stahl Sullivan; Joey C. Tosta; Allison Evans; Bryant Carroll; Elaine Pepparde; Kendrick Thompson; Melanie Slivka; August Bach; Jeremy Black; Daniel Byron Scott; Jeff Bullock; Jeff Krapf; Melodee Michelle Celise; Angela Marie Antista; Abner Genece; Eric Frederico; Michelle Aguilar-Camaya; Aiden Mitchell; Daniella De Varney; Rebecca Benson; Michelle Rae; Jonathan Hammond; Sierra Pater; Teri Gamble; Alexis Fairchild; Jenessy; Aaron Huniu
AND WITH REGRET, OUR CONDOLENCES FOR THE LOSS OF:
Dorothy Soper & Michael Albert Alexander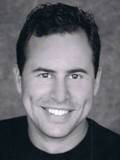 Greetings from the San Diego Branch National Director
by Don Ahles
Dear San Diego SAG Members,
It was great to see so many of you at the last general membership meeting — a packed house! I wish I could say it was all for me, but I know in fact it was all about our very special guest, Ken Howard. Thank you for allowing me to pinch hit for your San Diego Branch President Marty Alvillar, who was called away for work. We have come to count on the jubilant camaraderie our annual December meeting provides, as we shared dinner, saw old — I mean familiar — faces, exchanged information, and partook of those wonderful door prizes.
Now about our very special guest: It was a great honor and pleasure to introduce our national president of Screen Actors Guild, Ken Howard. President Howard was very generous with his time as he spoke candidly about the important issues affecting all actors. He spoke about the G1 Group for One Union, and how we have progressed on the necessary steps to bring our two great unions, SAG and AFTRA, together, and answered every member's question. We are so very close to an important milestone in SAG's history, as the opportunity for protection of all performers under one union approaches reality.
Soon, the national boards of both SAG and AFTRA will be presented with the details of the merger plan for approval. If passed by the boards, this information will then be passed along to you, our members. It is a very exciting time to be involved in this union! The membership will have the ultimate power over the direction of this union, and I know you'll make the right decisions.
I hope you find this New Year full of optimism and good health. Once again, thank you for affording me the opportunity to act as your representative. I truly appreciate acting on your behalf. And while I'm at it, many thanks to your San Diego Council and Branch Executive Director Steve Clinton for all the hard work and continuous effort in serving and promoting the San Diego Branch.
Finally, I want to give a tremendous thank you to National President Ken Howard for his leadership and vision for the future for Screen Actors Guild, and for his visit to the San Diego Branch and foregoing other obligations during the very busy month of December. My gratitude!
Yours very truly,
Don Ahles
National Director, San Diego Regional Branch

Ken Howard addresses members.

First photo, Lorenzo Rodriguez, Lexie Wells and Leticia Cannon reading off the winners of the door prize raffle. Second photo, a winner claims her prize.

First photo, moment of silence at the meeting. Second photo, it was a full house of Branch members.
A Message from the Branch Executive Director
by Steve Clinton
As mentioned by your terrific National Board member, Don Ahles, San Diego was privileged to have SAG National President Ken Howard address the membership at our annual December membership meeting. As an integral entity in the ongoing One Union G1 committees that are meeting almost continuously to iron out details before presenting the plan to the membership, President Howard gave a vibrant and dynamic address to the members, staying to answer questions. It was most fitting that, after addressing the entire long and hard effort that has gone into the G1 process, the last question asked of President Howard was, "What can we do to help you?" I cannot speak for Ken, but I can't help but think he came away impressed with the caliber of unionism in San Diego — I know I was.
As most of you know, Phantom, starring Ed Harris, William Fichtner and David Duchovny, filmed in San Diego during the last quarter of 2011. I had the pleasure of visiting the set and most reports from the SAG performers indicated it was a pleasant shoot and they were well-treated. In speaking with some of the production crew, including the line producer, they, too, were happy shooting in San Diego, and I rather obviously indicated that this should be remembered when planning their next production location. Come back to San Diego — we've got what you need.
A couple of problems did occur, as they do with every production, and I want to remind all of you of contractual obligations by both parties. First, hazardous work: There is a big difference between scripted stunt work and what may seem to be hazardous background performer work.
The production is contractually required to notify you ahead of time for you to make a decision whether you will perform hazardous background work. When you are not notified, you have the right to refuse such work and receive a half-check or compensation for time worked, whichever is greater. If you decide to work, then you also have the right to negotiate with the production for additional hazardous pay prior to the performance. Call the SAG Background Department or your Branch office when in doubt. Please remember to report any and all injuries on set immediately.
Second, damage to your wardrobe will sometimes occur while working. In this instance, it is your responsibility to report the damage to the production and fill out a damage report before you wrap for the day.
It is my sincere and fervent desire that the entire San Diego Branch have a great and prosperous 2012.
2011 SAN DIEGO PRODUCTION REPORT
Theatrical: Argo, Battleship, Lost and Found in Armenia, Phantom, The Test (ULB)
Short: Suhani
Student: Black Shiny Thing
New Media: Best Forever-Ago Friends, Co-workers, Coach Ricardo, Crossroads, Elmer, Instant, The Girls, Graig's List, The Quad, Who is Billie MacKenzie
Commercials: Citibank, Energy/Saving Demand, Ford, Harrah's Casino, Head & Shoulders, Hewlett-Packard (May), Hewlett-Packard (Dec), Hyundai, Masters Project, McDonald's, Money Supermarket, San Diego Gas & Electric, San Diego Zoo, San Diego Zoo Animal Safari, Turbo Tax, Uncle Ben's, Zales
Corporate: American Residuals & Talent Inc., BF13SD, Genetech, St. Paul's Mary
Interactive Media: Resistance Vita, Soundelux/DMG
Union Scholarships
Union Plus Scholarship
The 2012 Union Plus Scholarship application is now entirely online, allowing students to complete their application over time and save their responses.
 
Over the past 19 years, more than $3.2 million has been awarded to students of more than 2,100 working families. Start your application today! Deadline is January 31, 2012. Apply here. 
 
SAG Foundation's Dales Scholarship Apps Available
The Screen Actors Guild Foundation is once again happy to announce availability of applications for the John L. Dales Scholarship.
 
Just one of the nonprofit foundation's many free programs offered to assist, educate and inspire Guild members in their careers, lives and communities, the John L. Dales Scholarship Fund has helped qualified Guild members and their children reach their educational potential by providing more than $6 million in scholarships for study at accredited institutions of higher learning.
 
Two types of scholarships are available. Standard scholarships benefit eligible members and children of eligible members for college education. Transitional scholarships are designed to assist SAG members seeking further education to change careers.
 
Dales Scholarships are awarded specifically toward education at accredited and licensed universities, colleges, junior colleges, adult specialty schools or trade/vocational schools. Printable applications, as well as further details including eligibility guidelines, are currently available by clicking here. Submissions must be postmarked no later than March 15, 2012, to qualify.
 
All scholarships are administered by entities independent of SAG. Questions about each must be handled by the providers. The Guild does not endorse any of these services.