Read Your E-News for July 2009
July 16, 2009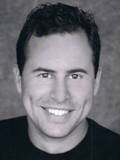 BRANCH PRESIDENT'S REPORT
By Don Ahles

Hi, San Diego SAG members. I hope this summer finds everyone healthy and enjoying all that San Diego has to offer. We really do live in the best place ever.

It was great to see all of you at the May general membership meeting. We had a lot to cover and a short window of time to do so. I was happy to see so many members show up to honor Virginia Hawkins, our longtime San Diego council member and national director for San Diego. As I mentioned during the presentation, we all have been so fortunate to have her as our voice in our national Guild. I know after speaking to Virginia recently that she appreciates each San Diego member and fellow actor on the difficult path to do what they love.

I also would like to thank our guests for the generosity of their time and insight: San Diego film commissioner Cathy Anderson, Tina Real of Tina Real Casting and Viviane Chang of Background San Diego.

We listened to National President Alan Rosenberg and Deputy National Executive Director of Contracts Ray Rodriguez as they explained the TV/Theatrical Contract and fielded questions. As all of you know by now, the contract was ratified by the membership. Now all of us are waiting, fingers crossed, for the flood of work that has been on hold to come our way! It has been a long dry spell.
SAN DIEGO SAG CONSERVATORY
By Lorenzo Rodriguez
San Diego Conservatory Chairman

Hello brother and sister actors! I hope you are having a good summer. Seen any good movies lately? Sorry, I couldn't help myself as we have all noted the lack of work around town. Hopefully, with the contract settled by a hefty margin and the national economy improving slightly, this will change.

As usual, the San Diego SAG Conservatory will be taking the summer months off, but look for your next conservatory in September. In the meantime, remember that San Diego SAG members can participate in the Hollywood Conservatory or even Las Vegas if you are headed that way for a little gambling or want to see the shows. The next deadline for application to the Hollywood SAG Conservatory is August 14, and that will provide the opportunity to attend workshops from October through May. Applications are available at SAG.org, and I urge you to apply early, as some of the best teachers in our business will be conducting workshops.

In closing, I would like to thank all of the volunteers and teachers who worked so hard to bring the quality we have to our conservatory, and to all of the SAG brothers and sisters who have taken advantage of their membership to hone their craft. It is through this collective effort that we will continue to shine here in San Diego.
HOLLYWOOD CONNECTION
By Selena Parker
San Diego Branch Women's Committee Chair

When celebrities come to San Diego, they visit the wonderful hotels and restaurants in the Gaslamp and downtown areas.

Actors/comedians Dana Carvey and Dan Ackroyd, who are former cast members of Saturday Night Live, were here in San Diego recently.

Cloris Leachman made several public appearances in town to promote her book and the wonderful times she had as a regular on The Mary Tyler Moore Show.

Ed Asner, former national president of Screen Actors Guild and co-star of The Mary Tyler Moore Show, was recently in San Diego performing live on stage to packed audiences. You also catch his voice in the new animated hit Up.

Well-known actor Kevin Bacon and his brother Michael (The Bacon Brothers) perform often at several of the local clubs in the area and at charity events.

Phil Bruns (the father in Mary Hartman, Mary Hartman) is a frequent visitor to San Diego and has a current book out about his acting career, which has included working with Peter O'Toole.

Longtime movie star Robert Wagner came to the Escondido Performing Arts Center to talk about his book and film career. He talked about the tragic accident that killed his beautiful wife Natalie Wood and his current life with his daughter and wife Jill St. John, who co-starred with him in several films. He comes to town often and loves our fine city.

Jerry Lewis can be seen often at the Seaport Village marina where he docks his boat. Many celebrities donate their time to his annual telethon, which raises funds for multiple sclerosis.

Comic-Con is coming to San Diego again and will bring to the San Diego Convention Center lots of celebrities in film and TV.

San Diego bids a fond farewell to our fellow actors Farrah Fawcett, Bea Arthur, David Carradine, Karl Malden and Ed McMahon.

I will be at the Comic-Con and hope to see some of our SAG members there!
BRANCH EXECUTIVE DIRECTOR'S REPORT
By Steve Clinton

On May 27 the San Diego Branch held the first of two semi-annual membership meetings. At this meeting, there was a bittersweet order of business. The membership honored Virginia Hawkins for her long and distinguished service to the San Diego Branch. Sister Hawkins resigned her position as a National Board director and was presented a plaque honoring her service. I have not known Virginia long, but in the few conversations I have had with her, I found her a deeply committed and compassionate person who always put the needs of San Diego first in all of her deliberation. Not one person in the Guild that I have spoken to about Virginia had anything but glowing accolades to share about her, her intelligence and her dedication to the membership of the Guild. While Virginia will continue her service as the chair of the Seniors Committee, we have lost a great champion in her having to step back from the more arduous job of National Board director. Virginia is a truly class act.
COMMERCIAL AUDITIONS: ALWAYS SIGN IN AND OUT
Whether you're attending an audition for a principal role or an interview as an extra, always remember to sign in and out at the casting session. It is a requirement for the producer to provide audition report forms at all SAG commercial casting sessions. These forms, known as Exhibit Es, are then sent to the Guild for examination.

These sheets are submitted to SAG and assist in gathering valuable data. The sign-in sheets even could serve to generate some additional payment to you if there are violations at the audition or interview. Generally, SAG cannot pursue a claim for you if you do not fill in the audition report completely and sign out.

The relevant sections of the Commercials Contract are as follows:

"If, at either a first or second audition, the principal performer is required to remain for more than 1 hour from the time of call or arrival, whichever is later, he/she shall be compensated for all time on said call in excess of 1 hour, at straight time, in ½-hour units, at the rate of $37.00 per unit."

"A third audition shall be not less than 2 hours, for which the principal performer shall be paid a minimum fee of $148.10. For all time in excess of 2 hours, the principal performer shall be paid at straight time in ½-hour units, at the rate of $37.00 per unit."

"A fourth and all subsequent auditions shall each be for not less than 4 hours and the principal performer shall be paid a minimum fee of $296.10 for each such audition. For all time in excess of 4 hours, the principal performer shall be paid at straight time in ½-hour units, at the rate of $37.00 per unit." Please note that there is an exception to the above. No payment is required on a third or fourth audition if the following apply: the producer limits the audition to three performers or fewer per role, none of the performers brought back to audition for a role are on their first audition, and the third and fourth audition are limited to two hours.

"Extra performers (other than hand models) may be called for the first interview which shall not exceed 1 hour without payment of an interview allowance. For the second hour of interview, extra performers shall be paid 1/8 of such extra performer's applicable minimum wage…"

In addition, in order to process any payment for overtime on a first or second audition or payment for a third or fourth audition, advertising agencies and payroll houses need an identification number. Some companies will not pay if there is no Social Security number or member ID written on the audition sheet. Writing "on file" or any other variation is not the same as writing an identification number and will not protect your contractual rights. We do not recommend that you use your Social Security number, but we ask you to always write down your member ID. That way, if you are ever owed monies from an audition, you will be paid. It is important to keep in mind that pension and health contributions are made on audition call payments.
47 ARTISTS FOR EMPLOYEE FREE CHOICE ACT
While many people associate actors with fame and glory, the truth is, a union contract is the only reason many performers can support their families. That's why Screen Actors Guild supports the Employee Free Choice Act. All workers, regardless of their field, deserve the freedom to bargain for a contract for a better life.

To spread this message, 47 artists joined together with the AFL-CIO and members of other entertainment unions to create "Artists4WorkersChoice." This is an amazing collection of Oscar, Grammy, Emmy and Tony Award winners and nominees, sitcom stars, character actors, musicians, comedians and Broadway performers.

All are union members. All support the Employee Free Choice Act and say so in this new video.

This is not a red state issue. This is not a blue state issue. It's a workers' issue.

Please watch the video. Share it with your family, friends and through social networking. And, just as importantly, contact your U.S. senators and representative in Washington D.C., and ask them to support the Employee Free Choice Act.

Together, we can make America's economy work for working people.

A special thank you goes out to all the actors, editors, writers and crew members who made this video possible, including members of the following unions:
• Actors' Equity Association
• American Federation of Musicians
• American Federation of Television and Radio Artists
• Directors Guild of America
• International Alliance of Theatrical Stage Employees, Moving Picture Technicians, Artists and Allied Crafts of the United States, Its Territories and Canada
• Screen Actors Guild
• Writers Guild of America, East
• Writers Guild of America, West
KEEP YOUR INFORMATION UP TO DATE
iActor only can be as good as your profile allows. Casting directors are continually frustrated with the fact that contact information is missing from many of the members' listings. You cannot be called for a job if you cannot be contacted.

Please update your iActor profile and add current contact information. Don't deny yourself work because you cannot be located. And make sure SAG membership has your current address, phone number and e-mail address.

Questions regarding iActor? Click here to find out more. You also may ask for assistance at
(323) 549-6451 or info@iactor.org.
SEARCH ENGINE BENEFITS SAG FOUNDATION
GoodSearch.com is a new search engine that donates half its revenue, about a penny per search, to the charities its users designate. You use it just as you would any search engine, and it's powered by Yahoo!, so you get great results.

Just go to GoodSearch.com and be sure to enter the Screen Actors Guild Foundation as the charity you want to support.
MEMBER BENEFITS
Don't forget to log in to SAG.org and check out all of the deals and discounts you get by being a member of Screen Actors Guild. The discounts are available here.
SAG SHOPPING AT thesagshop.com
Visit thesagshop.com for the latest in must-have, union-made merchandise. Buy gifts and accessories that demonstrate your good taste and your union pride.
A MESSAGE FROM THE SAG FOUNDATION
Since 1985, the Screen Actors Guild Foundation has embraced its mission to assist, educate and inspire actors to their fullest career potential and to give back to the communities in which they live. While we are not a part of Screen Actors Guild, we are dedicated to serving its members.

From the Board of Directors to staff to volunteers, the foundation's diverse makeup is a large component of this non-profit 501(c)(3) organization's success. Governed independently of the Guild, the non-political, non-partisan foundation is a collective body bringing different personalities, attitudes and opinions together in service of actors who, like us, come from all walks of life.

Chances are good that we've already helped you, or someone you know, with financial assistance in a time of crisis, scholarship monies, efforts we make toward children's literacy, time spent in the Actors Center (the only resource center of its kind in Los Angeles), or seminars, workshops and other career-informing events. In any case, please visit our website at SAGFoundation.org to find out more about us.

Our work is rewarding, but not easy. Our programs and benefits are supported not by your Guild membership dues or fees but by grants, donations and our own fund-raising efforts. Resources are limited, and times have been exceptionally hard. Our Emergency Assistance program, overtaxed by such economic blows as the recent Writers Guild strike, which put countless actors out of work, has far exceeded its budget, and the livelihood of the foundation as a whole is in delicate balance.

It takes an actor to understand an actor's struggle. Most of us at the foundation are actors, and by learning more about the Screen Actors Guild Foundation, we hope you will gain a greater understanding of our work and what it takes to keep us going. Your tax-deductible donation can make a huge difference in the life of a fellow actor. You can donate online whenever you wish, make automatic monthly donations, or send us a check made payable to Screen Actors Guild Foundation. Please also consider signing over your residual checks, no matter what their size, which might benefit your peers by coming to the foundation as a charitable contribution.

Meanwhile, we also encourage you, as a SAG member, to think about the services we make available in support of your own career. Knowing, understanding and giving to the SAG Foundation are investments not just in the foundation's livelihood, but in yours.

Screen Actors Guild Foundation
5757 Wilshire Blvd., Suite 124
Los Angeles, CA 90036
phone: (323) 549-6708
fax: (323) 549-6710
QUESTIONS ABOUT THIS NEWSLETTER?
If you have questions or comments about this publication, contact Branch Executive Director Steve Clinton at steven.clinton@sag.org or (800) 724-0767, option 7.