The Official E-Newsletter of the SAG-AFTRA Philadelphia Local
SAG-AFTRA PHILADELPHIA LOCAL
The SAG-AFTRA Philadelphia Local represents members working in Eastern Pennsylvania, Delaware and Southern New Jersey.
230 South Broad Street, Suite 500
Philadelphia, PA 19102-1229
Contact Your Local
230 South Broad Street, Suite 500
Philadelphia, PA 19102-1229
O (215) 732-0507
F (215) 732-0086
Executive Director - Stephen Leshinski - (215) 430-6355
Associate Executive Director - Shelley Figures - (215) 430-6353
Business Representative - Lynn Koenigsberg - (215) 430-6354
Benefits & Membership Administrator - Michele Dooley - (215) 430-6352
CONTACT INFORMATION
SAG-AFTRA Toll Free Number
(855) SAG-AFTRA (855-724-2387)
Message From Local President Tom McNutt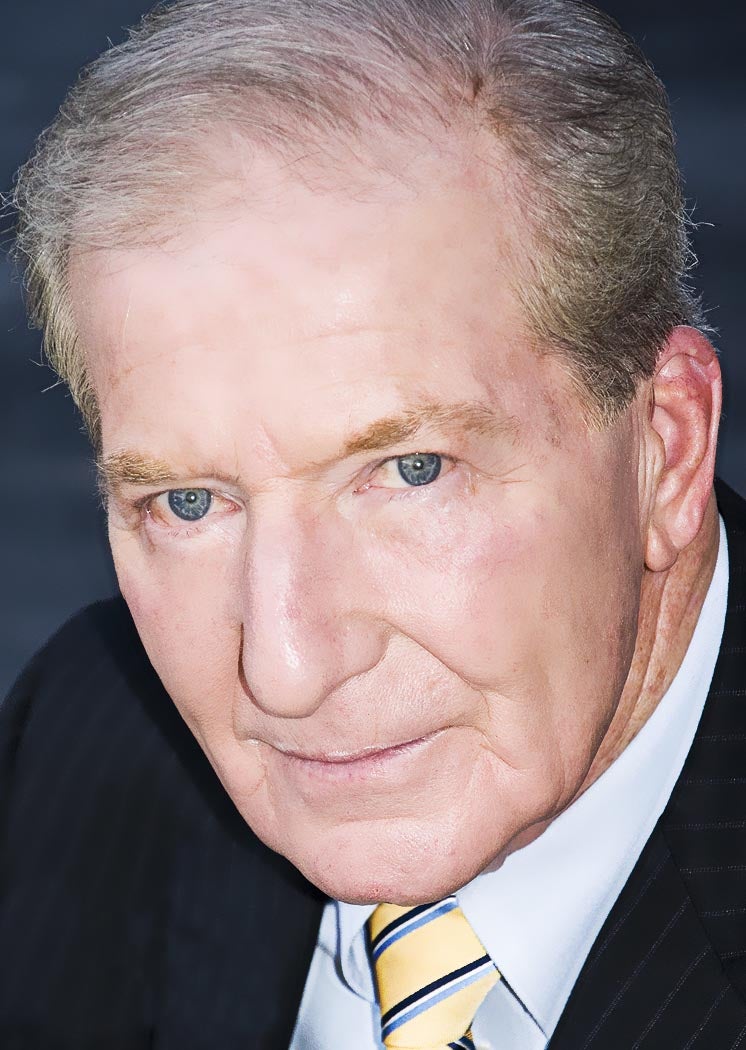 Hope you stayed cool over the long, hot summer!
Good news: The Pennsylvania budget was passed in early July. It included a $5 million increase to the Film Tax Credit Program. The tax credits will increase from $60 million to $65 million — a step in the right direction. Thanks much to the PaFIA Board and its members for all their hard work.  
More good news: The Sylvia Kauders Studio is nearing completion. The studio will be available for our members to self-record and submit their auditions for projects. Thanks to local producer John Bell, members Meagan Hill and Helen McNutt, and staff members Steve Leshinski and Lynn Koenigsberg for bringing the dream to life. Notice of member orientation programs should be coming soon.
The Philadelphia Local recently hosted two interesting and informative conservatory programs. The first was a panel discussion titled Journalist Safety: Covering Political Protest in the Age of Social Media moderated by Trenae Nuri, a reporter for PhillyCAM Voices. The panel included Dick Sheeran, Cherri Gregg and Mary Cavallaro. The second was The Business of You – An Actor Branding Workshop. Thanks to Bryan Fox, a film and television acting teacher, for conducting this workshop.  
The TV/Theatrical Contract negotiations will be starting soon. We would appreciate any ideas you may have to improve this contract. We will be scheduling a Wages & Working Conditions meeting in the near future. Hope many will attend!  
Our Labor Day march on Sept. 5 with our brothers and sisters in the Tri-State Labor Day Parade was well attended. The parade festivities at Penn's Landing were fun for all!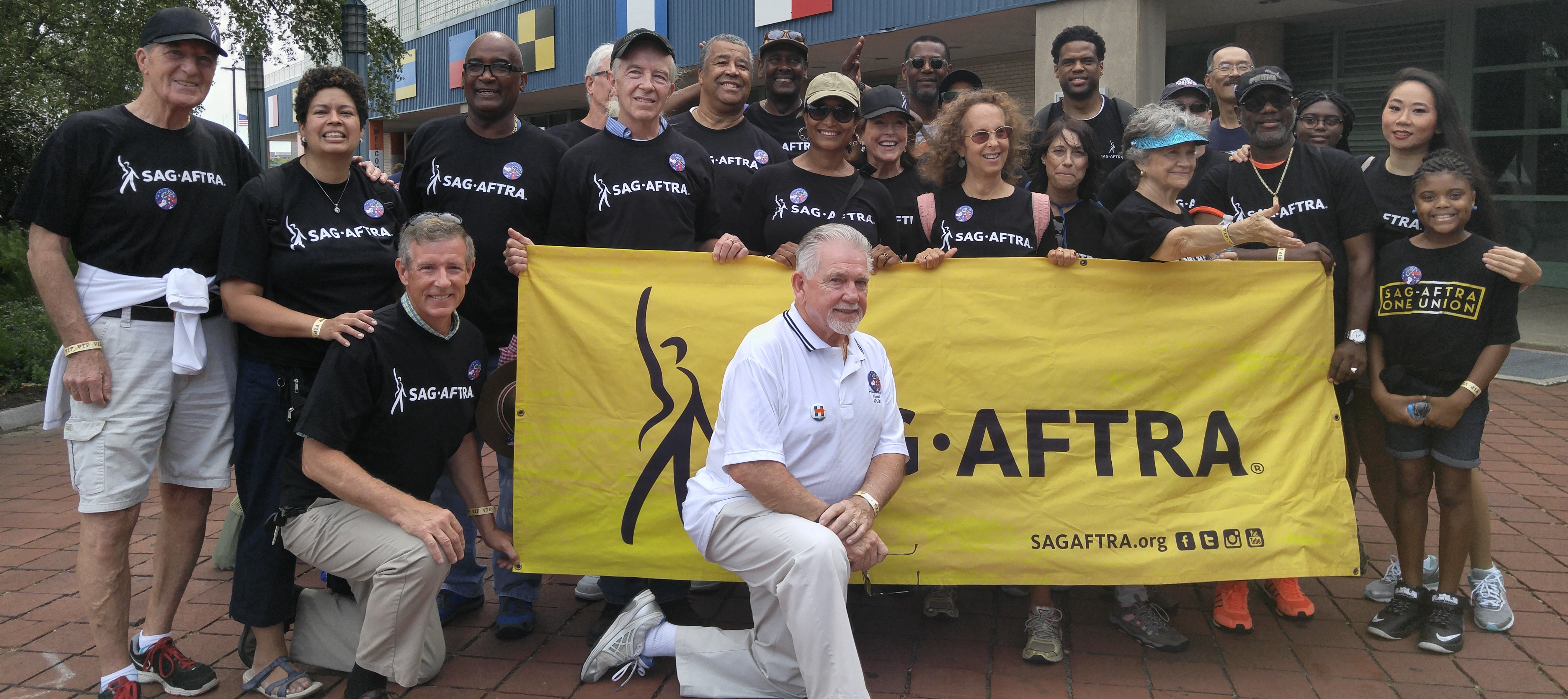 Members gathered around AFL-CIO Philadelphia Council President Pat Eiding at the 2016 Labor Day Parade
Message from the Executive Director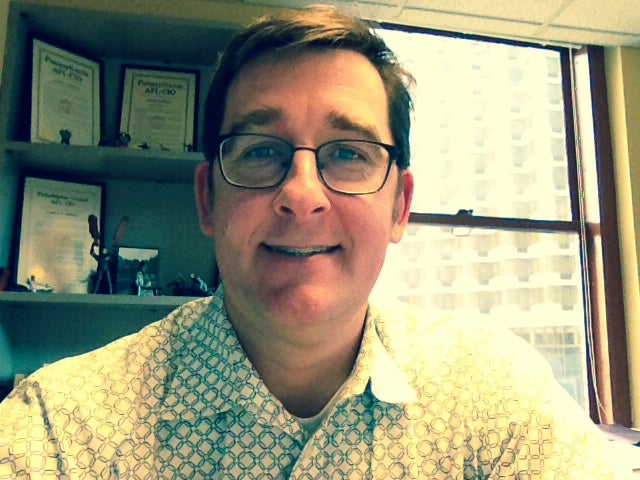 The first thing we say at every new member orientation meeting is "Welcome to the Philadelphia Local." Invariably, most people in attendance do not live in Philadelphia. In fact, most people in the Philadelphia Local do not live in Philadelphia. Your local covers a few hundred miles of real estate, starting from Central Pennsylvania through Lancaster County, the Poconos, the Philadelphia suburbs, through Philly to Central and South Jersey, the Jersey Shore and down through Delaware. That's a lot of territory!
And while Philadelphia is generally central to the 3,000-plus Philadelphia members, where people live and, maybe more important, where they work, may not be in or around Philadelphia at all. So how do we be successful as a local when so many members live and work across such a large swath of territory?
Maybe the first priority is to have an online membership support system supported by local staff so that, for most members, coming to the office itself will never be necessary. Whether it is joining, paying dues, getting information on pension and health, filing a grievance or investigating a claim, we have both national and local infrastructure to support you regardless of where you live or work.
Secondly, we ensure that everyone on staff has a full tank of gas and is ready to hit the road to be on site as much as possible and visible throughout our region. This could be at one of our broadcast stations in and around the city; set visits in Atlantic City; outreach events in Lancaster, Pennsylvania; lobbying in Trenton, New Jersey; or having Conservatory meetings in King of Prussia. Whatever makes the most sense for the membership is where staff will be.
Lastly and most recently there has been a concerted effort to organize events outside of Philadelphia proper in order to expand our footprint in the region and perhaps make the union more accessible for those who do not get to the city. Over the summer, for example, we held events in Wayne, Pennsylvania, and Newark, Delaware. Both events were well attended and included people who had never attended a union event before. This fall, we have events in South Jersey and hopefully Lancaster again to similarly reach a new set of people. Major events will most likely continue to be held in or near Philadelphia just from a centrally located perspective, but while our brick-and-mortar office is located near city hall, the "union" is located in each and every member of the local.
What can you do? If it's difficult to get the to city but you would like to have an event near you, please contact the office to discuss. Whether it's a coffee hour or a conservatory event, there is nothing like having members sitting face to face to move SAG-AFTRA forward, and not just on a map.  
Stephen Leshinski 
Journalist Safety in the Spotlight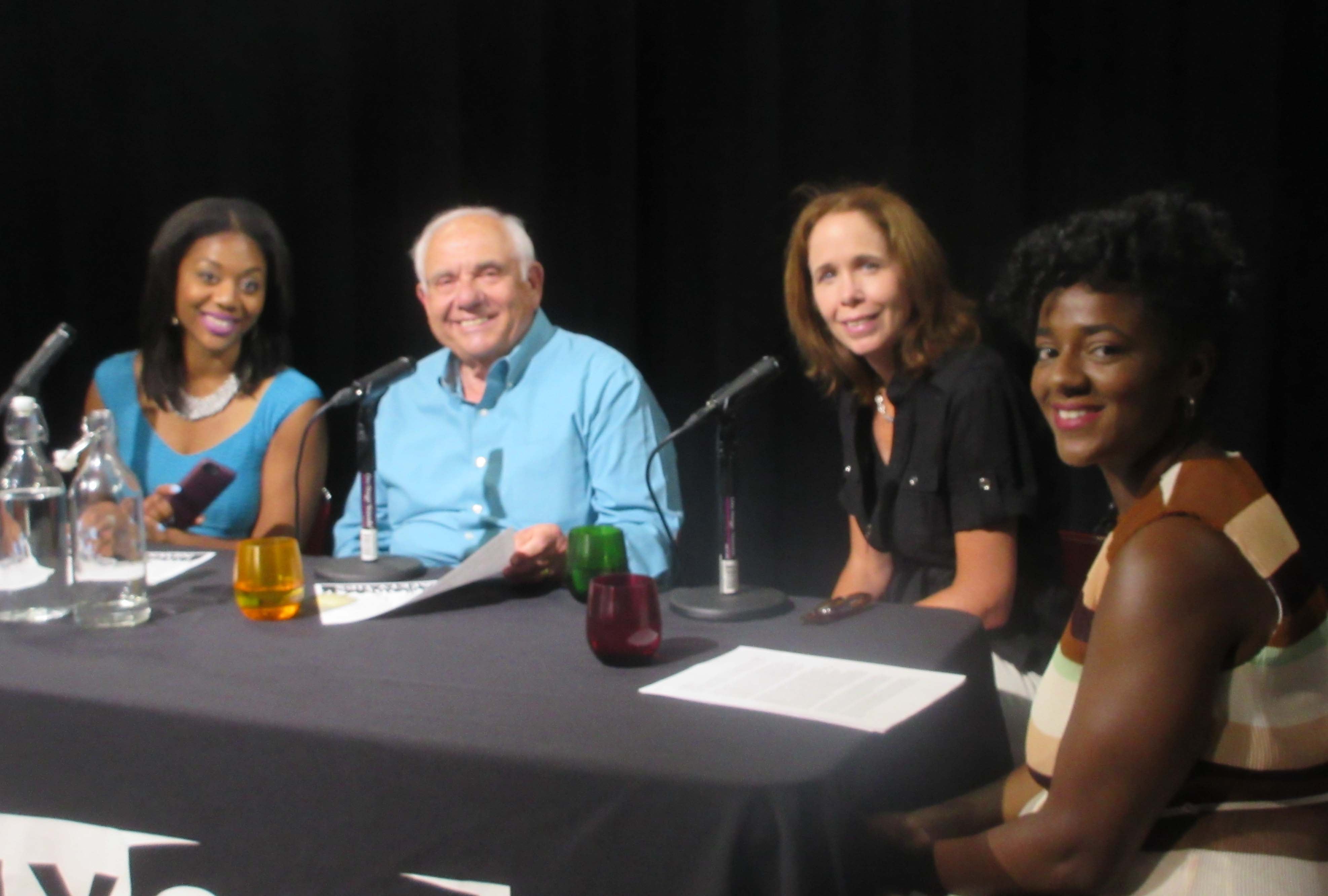 The journalist safety panel included Cheri Gregg, reporter at KYW Radio and TV; Local Board member Dick Sheeran; and SAG-AFTRA Chief Broadcast Officer Mary Cavallaro, and was moderated by Trenae Nuri.
SAG-AFTRA was in the midst of the media mix during the Democratic National Convention in Philadelphia. Three members participated in an hour-long panel discussion titled Journalist Safety: Covering Political Protest in the Age of Social Media.
SAG-AFTRA Chief Broadcast Officer Mary Cavallaro; Cheri Gregg, reporter at KYW Radio and TV; and retired CBS3TV reporter/anchor and Local Board member Dick Sheeran discussed the union's concern for the safety of journalists covering political convention protests and controversial stories. Cavallaro cited the union's continuing efforts to educate members about safety on the job. Gregg spoke about her plans to cover the big local and national story in our backyard. Sheeran recalled covering conventions in the past and how conditions have changed in the age of social media.
The panel was moderated by Trenae Nuri, reporter and assignment editor for PhillyCAM Voices. The program was taped before a live audience that included Local President Tom McNutt and National Board member Helen McNutt. The program can be seen at PhillyCAM.org.
Member Spotlight: Lyman Chen
By Brooke Mills
SAG-AFTRA Philadelphia Vice President, Actor/Performer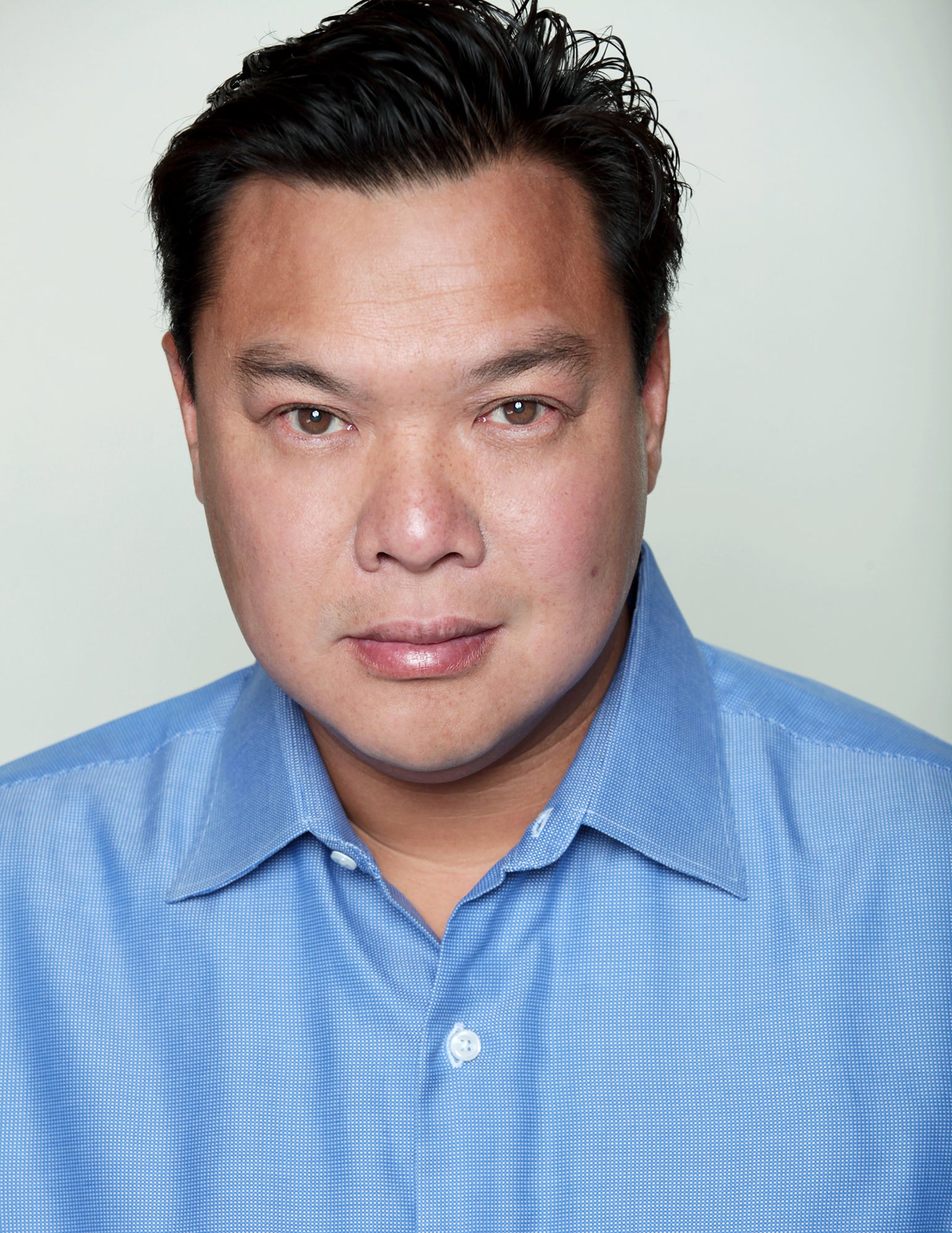 I met Lyman Chen over 12 years ago while shooting his very first national commercial for Campbell's Chunky Chili. It didn't take me long to realize that he was one of the good ones, the kind of guy you want to stay friends with long after the production is wrapped. I saw his passion and drive for success and it was infectious.
Lyman is a proud graduate of the University of Delaware with a degree in finance. He worked on Wall Street with J.P. Morgan and left to open several RE/MAX Realty offices in his home state of Delaware. He is also the owner of Berri Yummi Frozen Yogurt, which is no surprise to those who know Lyman — he is definitely a foodie! If you don't believe me, just friend him on Facebook.
Lyman caught the acting bug when he joined an acting class at Mike Lemon Casting in 2002. He was hooked! He started like so many of us, as a background actor, which he says taught him everything he needed to know. He not only learned "the business" but, most importantly, he learned quickly that the best thing he could do was treat everyone on set, from the PA to the director, with the same respect. "Like family," he said to me not long ago, "Everyone wants to be valued."
Lyman continued to build his resume and quickly started to pound the pavement in New York City. His big break came when he was cast as Jack Nicholson's interpreter in Martin Scorsese's Academy Award-winning film, The Departed. That impressive credit under his belt pushed Lyman's career into full speed. Many film credits followed, including M. Night Shyamalan's The Happening, Luke Wilson's Tenure, Made for Each Other starring Chris and Danny Masterson, and Creed starring Sylvester Stallone. Most recently, Lyman added many television credits like Mr. Robot, The Blacklist, Rush Hour and The Messengers. Not bad for a first-generation Chinese-American who began learning English in grade school.
I am very proud of all of Lyman's accomplishments, but, most importantly, I am proud to call Lyman Chen a great friend who truly deserves all of the success that comes his way.
The Business of You with Bryan Fox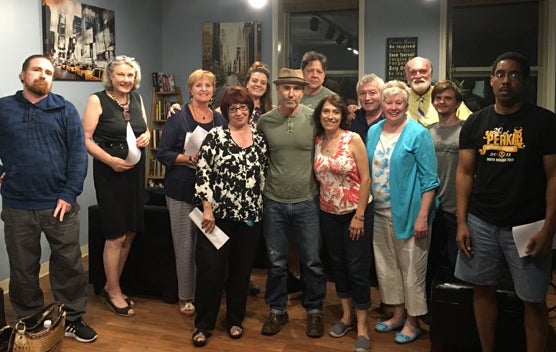 A Conservatory workshop focusing on The Business of You — about branding yourself and learning what you project when you walk into an audition — was held at The Actors Lab in Wayne on Thursday evening, July 21. 
Actors Lab owner and acting coach Bryan Fox — originally from the Main Line region of Philadelphia and recently returned to the area after 15-plus years of acting and teaching in New York and L.A. — led an intimate group of local SAG-AFTRA members through audition reviews and short exercises designed to help "win" auditions with impactful first impressions. Participants also learned what casting directors look for — and don't look for — in auditioning actors. 
Get the Goods on Background
New Background Actors 2014 Theatrical and Television Contracts Digest for N.Y. Zones Now Available Online or by Mail
Wondering about wardrobe, puzzled by pay scale, confused by cancelations? Not sure what an omnie is? Search no further! A new handy digest is available to answer all these questions and more. Download your copy here. 
Or, contact Lynn Koenigsberg the SAG-AFTRA office at (215) 430-6354 and we will be happy to snail mail a copy right to your home mailbox.