The Official E-Newsletter of the Philadelphia Branch
SAVE THE DATE
DECEMBER 28 WORKSHOP
SLATED FOR PITTSBURGH

SAG member Joe Coyle will present an on-camera acting techniques workshop at the Steelworker's Building in downtown Pittsburgh the evening of December 28, 6–8:30 p.m. (registration at 5:30 p.m.). Coyle, experienced both in front of and behind the camera, will offer the same "working" format he uses in his private classes and to graduating seniors at the Carnegie Mellon School of Drama. Scripts will be provided, and the "set" will be lit and photographed by professional production people. This is a unique opportunity that is being made available to SAG members only. RSVP to
(215) 760-8535, (800) SAG-0767 or rmckiddy@sag.org by December 22.

NORTH REGION EXECUTIVE'S
COMMENTS ABOUT AGENTS

By Rick McKiddy

Over the last few months, I have received calls from several members asking for a list of agencies that are SAG franchised for the Philadelphia Branch.  These calls also served as a notice to me that some of you may not realize that these are the only agents who are franchised with the Guild, and that Rule 16 (a) of SAG's Rules and Regulations states that these are the only agencies in our market that can represent SAG members. Other agencies may offer to represent you, but if they are not on the franchised list, you should be wary of entering into any contractual relationship (whether verbal or written) with them. 

With very few exceptions, being represented by a non-franchised agency could lead to potential disciplinary action being taken against you by your Guild, thereby jeopardizing your membership status with your union. Please proceed with caution before agreeing to any agency relationship and call your Guild first before you sign on the dotted line. When in doubt, ask me or the Guild's National Agency Department for advice. We are pleased to assist in any way we can.

For your information, franchised agents have agreed to represent SAG Actors under specific guidelines that regulate in detail the form of agency contracts and the rights and duties of performers and agents thereunder (e.g., agent commission does not exceed 10 percent and is limited to certain areas). The following are agencies that are franchised with the Philadelphia Branch:

Docherty, Inc.
Full Service (All Ages)
109 Market Street
Pittsburgh, PA 15222
(412) 765-1400

G. Williams Agency
Full Service (All Ages)
525 S. 4th Street
Philadelphia, PA  19147
(215) 627-9533

Goodman, Veronica Agency
Full Service (All Ages)
117 N. Blackhorse Pike
Runemede, NJ 08078
(856) 216-8000

Greer Lange Talent Agency
Commercial - Adult
3 Bala Plaza West
Bala Cynwyd, PA 19004
(610) 747-0300

Maryanne Claro Talent Agency
1513 West Passyunk Ave.
Philadelphia, PA  19145
(215) 465-7788

McCullough Associates
Full Service (All Ages)
8 S. Hanover Ave.
Margate City, NJ  08402-2615
(609) 822-2222

Models On The Move
Full Service (All Ages)
1200 Route 70
Cherry Hill, NJ  08034
(856) 667-1060

Plaza 7
234 Mall Boulevard
King of Prussia, PA  19406
(610) 337-2693

Reinhard Agency
Full Service (All Ages)
2021 Arch Street
Philadelphia, PA 19103
(215) 567-2008

T.G. Agency, The
Full Service (All Ages)
2820 Smallman Street
Pittsburgh, PA  15222
(412) 471-8011

This list is subject to change as SAG reviews applications for franchise when they come in on a case-by-case basis. If new agencies do end up franchising, we will do our best to send out an updated list to you at that time. If you have any questions or concerns about the agency representing you and would like to discuss it with me, I can be reached at (215) 760-8535 or rmckiddy@sag.org.
INCENTIVES: WHAT'S UP
AND WHAT'S NOT
By Marcia Fishman
Branch Executive Director

In economic hard times when film incentives have been threatened throughout the country, we are pleased that Pennsylvania prevailed in maintaining a film incentive program. We thank everyone who visited, called or wrote to their legislators and urged them to keep our vital incentive package alive. 

We did suffer a cut, however. Whereas our fiscal year 2009 offered a $75 million cap of tax incentives, fiscal year 2010 offers a $42 million cap, and fiscal year 2011 offers a cap that will increase to $60 million. 

Of course, it is our hope that we will be back to the $75 million cap or more. In the meantime, we are pleased that we still have a program and we again thank those who offered their strong and effective support.

Welcome Remarks from the Branch President
By Tom McCarthy

Please meet your council for September 25, 2009 – September 24, 2010:

President: Tom McCarthy

Vice President and Council Member: Sylvia Kauders 

Secretary and Council Member: Harvey Jaffe

Treasurer: Gail Elaine Lewis

National Board Member: Helen McNutt

Council Members At Large:
Sara Jane Blazo
Deborah C. Carn (second alternate to National Board)
Patricia Cray
Donna Dundon
Tom McNutt (first alternate to National Board)
Adrienne Wehr
John Wooten

I would like you also to know that this is a very talented bunch of people. They are both newer and long established actors who have experienced work covered by SAG contracts in film, TV, industrial, commercials and new media. Many of them also have worked with various elected officials serving in city, state and federal positions. We look forward to their help as we try to communicate with such officials on a more regular basis. Best of all, however, is the fact that they are all committed to hard work, countless hours and sincere dedication to the betterment of the members of our Philadelphia Branch.

I certainly look forward to an enjoyable and productive year. Congratulations to our new council.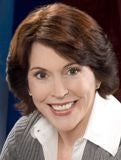 From Your National Board Member
By Helen McNutt
National Board Member

I am very pleased to say that I have been hearing much about union pride these days. In fact, I was recently on an industrial shoot, and the producer stated that he enjoys working with the professional talent that SAG represents. He further stated that many producers will get frustrated when they are unable to hire SAG actors. SAG members understand the industry and do not have to be reminded of their professional obligations. They know to be on time, to accept direction and redirection, to know their lines and to work continuously until the job is done.

As I said, I am hearing much about the pride of our union. Just read the following two letters from your Branch members and see for yourself.
Never Alone As a SAG Member
By Adrienne Wehr
Philadelphia Branch Council Member
Have you ever found yourself on a set doing a job above and beyond what you were hired to do? And when questioned whether or not that work constituted an upgrade, were brushed off? This past summer, four of us found ourselves in that very position, and I was the only SAG member.

Because I felt we were entitled to an upgrade, I spoke to my agent – who encouraged me to call SAG. The staff member suggested that I file a claim, which I did on behalf of all of us. The process took some time but was a smooth one, resulting in an upgrade to day players for each of us. What a great testament to what our union can do for us as long as we are willing to voice our concerns and exercise our rights. Plus, those pre-members are now one step closer to SAG membership and this level of advocacy and protection at all times.

I recently found myself in a similar position on a set of another project, but the production company took immediate ownership and honored my upgrade. Had this not been such a positive outcome, I know that my union would have backed me up.

We are artist entrepreneurs, yet as members of SAG, we are never alone when on the job. We need only to remember that we are stronger when working together as opposed to attempting to go it alone. We ARE the union and the union exists to support our collective well being in abundant and myriad ways as long as we open ourselves to that generosity of service!
Proud to Be a SAG Professional
By Todd McCall
Branch Member
I have been a proud member of Screen Actors Guild since 2006. I have never regretted joining the Guild. I often hear other actors comment on how work can dry up once one becomes a union member. I do not believe this for one moment. Even though we work in a tough industry, the union is there to support me every step of the way.

I often think of the time when I worked as a non-union actor. It was hard working my tail off on a set and earning a mere $75, often never covering my expenses. I can remember being treated unfairly. I can recall being told that I should feel lucky to be working.

During one particular gig, I was asked to bring my own historical wardrobe, as well as my personal collection of historical weapons. I was required to perform battle scenes for no extra pay, I slept in the back of my car, and then I waited months for my payment. I was fighting an uphill battle.

It was then that I decided that I wanted to be treated as a professional. I joined SAG. I am now compensated for my time and effort as well as treated like a professional on sets. I have joined an organization that takes pride in caring for its fellow actors. I am grateful to be a member of the Guild. It is a privilege to be part of this professional union. I am SAG proud!

"Coffee and Casting" –
A Grass Roots Effort
"Coffee and Casting," an innovative effort to assist SAG members with iActor, was launched in Philadelphia on September 23. iActor is the Guild's free online casting service that allows members to create and publish resumes, headshots, audio and video. Casting directors use iActor to search and source talent.  Having Philadelphia members sign up on iActor is especially important because there has been a lot of theatrical activity in Pennsylvania ever since the film incentives were created.

The design of "Coffee and Casting" is to have member-to-member iActor training with mutually convenient times and coffee shop locations. One experienced member can train up to three novices while drinking coffee in a relaxed atmosphere. It is the hope that an easy and pleasant experience will increase the number of iActor participants.
"When we originally formalized iActor training sessions with a very specific date and time, we had small attendance for a variety of reasons," remarked Philadelphia Executive Director Marcia Fishman. "Many of the reasons related to availability of the member, the location of the training, etc. So we decided that the sessions should travel to the members, rather than the members travel to us." 

Rick McKiddy, North Region executive and self-acclaimed techie, was the first trainer. He worked with three members, and voila! – three performers were registered on iActor. "I think these member-to-member meetings are a great way to get to know SAG members in our community," said McKiddy. "This type of iActor training offers a wonderful venue in which our members can enjoy each other while furthering their careers."

If you wish "Coffee and Casting" to come to a neighborhood near you, please contact North Region Executive Rick McKiddy at rick.mckiddy@sag.org.
Contact Us
Rick McKiddy, North Region Executive
1800 JFK Boulevard, Suite 300
Philadelphia, PA  19103
(215) 760-8535; (800) SAG-0767
Fax: (866) 226-6983
rmckiddy@sag.org 
Marcia Fishman, Branch Executive Director
(248) 351-2678
Fax: (248) 351-2679
mfishman@sag.org 
Philadelphia Hotline
(212) 827-1420