December 1, 2008

NEW SAG STAFF PERSON IN PHILADELPHIA
By Marcia Fishman
Philadelphia Branch Executive Director

Meet Rick McKiddy, the new North Region executive now located in Philadelphia. Rick began his employment with Screen Actors Guild on October 6.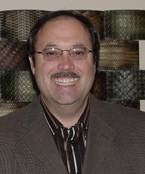 McKiddy

Previous to his employment at SAG, Rick had been a United Auto Workers representative for more than three decades. On April 1, he opted to take an early retirement and exchanged his status as UAW assistant director to that of UAW retiree.

During his time with the UAW, Rick was involved with numerous sets of negotiations, organizing drives and political campaigns. His legislative activities included lobbying on issues in support of workers' rights.

After completing his degree work at Wayne State University in Detroit, he was hired by the university's School of Labor Studies to teach classes on collective bargaining, member mobilization and organizing. He was also a regular guest lecturer at the University of Michigan's Politics and Social Change class, where he challenged students to become activists for change within their community.

"As part of Screen Actors Guild's efforts to increase organizing, I am looking forward to working on behalf of SAG members," McKiddy says. "I plan to foster relationships with the community as I identify work that has been lost, or replaced with non-union performers. This work needs to be returned to the professional actors who SAG represents with honor.

"Thus far I have reached out to other union leaders, have met with casting directors and the staff of the Greater Philadelphia Film Office and have spent time with city council members. Soon, I will meet with the appropriate business leaders in an effort to strengthen the relationships that are necessary toward the promotion of union work opportunities."

Rick and his wife, Darlene, have been married for 32 years, and they have one son, Michael, who is a SAG member residing in Los Angeles.

(Please see local staff and office contact information at the end of this newsletter.)


PHILADELPHIA BRANCH IS MOVING FORWARD
By Marcia Fishman
Philadelphia Branch Executive Director

Wow, we are on the move now! Philadelphia Branch endeavors are kicking into high gear. Your new North Region executive, Rick McKiddy, has busied himself by meeting and greeting significant members of the film community, the local government and local labor affiliates. Watch for good things to come.

In the meantime, there are numerous activities that may be of interest to our members. I recently spoke with Joan Bressler, director of the Greater Philadelphia Filmmakers program of the Greater Philadelphia Film Office. I asked her for local activities of interest to an actor. Here are some of her suggestions:

"Film@The Prince," a monthly event series that offers educational panels, screenings and networking opportunities. These programs are free and open to the public.
"Set in Philadelphia" Screenwriting Competition, a "cold-call" event where excerpts from screenplays are read by actors and critiqued by a panel. This was done in October, but watch for this in the future, as you may be able to participate in future readings.
"Multicultural Programs," specifically tailored to the diverse community and/or geared to reach further into the community to include a larger, more diverse group in all of the film office programs. Nicole Ross, multicultural affairs director of the GPFO, has announced the launch of "Fade to Black: Perspectives in Black Cinema," which will be part of the Philadelphia Film Festival. Up to 14 African-American films will be screened and many shown at the festival.
Visit film.org continually to keep up with these exciting opportunities.

It is our greatest goal to have Philadelphia Branch members live in an area with greater work opportunities and activities for education and enjoyment. If you would like to participate in the fruition of this goal, through committees or other volunteer jobs, please submit your name and interests to Rick McKiddy at rmckiddy@sag.org.

We look forward to hearing from you.


ANNOUNCING THE PHILADELPHIA COUNCIL OF 2008-2009
Council Officers
Tom McCarthy – President
Sylvia Kauders – Vice President
Harvey Jaffe – Secretary
Gail Elaine Lewis – Treasurer
Helen McNutt – National Board Member

Council Members At Large
Deborah C. Carn
Patricia Cray
Sal Darigo
Donna Dundon
Harvey Jaffe
Sylvia Kauders
Vince Mancini
Tom McNutt
Ruth Leon Weiman

Your council members look forward to another year of service on behalf of all Philadelphia Branch members.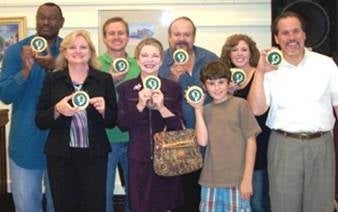 A SWEET CELEBRATION: Back row: Garbie Dukes, David Jeffrey Graham,
George Drennan, Jillian O'Neil and Michael Canali.
Front row: Nancy Mosser Bailey, Dixie Tymitz and Nicholas Brady


PITTSBURGH CELEBRATES 75TH ANNIVERSARY
By Patricia Cray
Philadelphia Branch Council Member

Philadelphia Branch members in the Pittsburgh area celebrated the 75th anniversary of Screen Actors Guild on October 13 at the Carnegie Free Library.

The members first enjoyed a three-part workshop, beginning with information from Dawn Keezer, executive director of the Pittsburgh Film Office. Keezer gave an overview of film and television projects slated for western Pennsylvania locations. She suggested that the Pennsylvania tax credits, and how competitive they are with other tax credits in the country, will be critical to the stream of film activity.

The second part of the workshop, "Getting Connected: Essential Computer Skills for the Actor," elicited a lively discussion from members who were eager to learn how to access various Internet casting sites. They also learned how to upload head shots and demo reels.

The workshop concluded with "Demo Reels 101." This was led by Nancy Mosser Bailey of Nancy Mosser Casting. She offered guidelines on what producers wish to see in demo reels, and how members can most effectively tailor these demo materials.

Finally, as commemorative souvenirs for the SAG 75th anniversary, attendees shared SAG logo-embossed cookies for this special occasion. Hats off to another successful workshop in Pittsburgh.


FILM ACTIVITY IN PENNSYLVANIA
The Guild has been contacted by the following productions about becoming signatory to one of Screen Actors Guild's collective bargaining agreements. Please be advised that these producers may not have completed the signatory process at this time. It is the responsibility of each member to confirm that each producer has signed the applicable contract before making an agreement to render services. Failure to confirm the signatory status before rendering services may lead to disciplinary charges being filed.

Title and Contract

I Watched Her Fall — Short
The Storyteller — Theatrical*
The Road Home — Short
Brotherly Love — Theatrical*
The Last Airbender — Theatrical
Saddle Up with Dick Wrangler and Injun Jow — Ultra Low Budget

* Completion of paperwork is pending.
WAGES AND WORKING CONDITIONS FOR COMMERCIALS CONTRACT
Joint SAG and AFTRA Commercials Contracts Wages and Working Conditions Committee meetings have been occurring across the country. The Commercials Contracts were extended from October 31, 2008, to March 31, 2009. If you are a member who works the Commercials Contract, you may submit proposal recommendations by e-mail at commercialswandw@sag.org. The Joint Wages and Working Conditions Committee will review all recommendations. The deadline for submissions is December 5. Now is the time to offer your suggestions.


DUES REMINDER
If you haven't done so already, please pay your dues today. If you are not an active, paid-up member in good standing, you may not be able to vote in Guild elections or contract referenda or be eligible to serve on the council or committees. You also must be paid to date to register on iActor, the Guild's online casting program, which is now being used by casting directors nationwide. If you have any questions regarding your dues, please contact the Cashiers Department at (800) SAG-0767, prompt 2, or (212) 944-6243.


UNCLAIMED RESIDUALS: GET YOUR MONEY!
Screen Actors Guild is facing a dilemma: getting performers or their heirs to collect their unclaimed residuals. A surplus of unclaimed residuals sits unable to be sent out. Although the Guild knows to whom these funds belong, it can't send the checks to these performers, in most cases because the Guild doesn't have the correct mailing information for the residuals recipients. Some residuals checks belong to nonmembers or one-time actors, many of whom aren't even aware that they have residuals coming to them. In an effort to reduce this surplus, the Finance Committee is embarking on a marketing campaign to get the word out to possible residuals recipients. The campaign, called "Get Your Money," will reach out to SAG members and non-SAG members through internal publications and online campaigns. If you would like to see whether you have residuals owed to you, visit www.SAG.org/GetYourMoney. Enter your name and "Get Your Money!" Have questions or want to speak with a residuals representative? E-mail residualtrust@sag.org, or call (800) 205-7716 or (323) 549-6535.


A MESSAGE FROM THE SAG FOUNDATION
Since 1985, the Screen Actors Guild Foundation has embraced its mission to assist, educate and inspire actors to their fullest career potential and to give back to the communities in which they live. While we are not a part of Screen Actors Guild, we are dedicated to serving its members.

From Board of Directors to staff to volunteers, the foundation's diverse makeup is a large component of this non-profit 501(c)3 organization's success. Governed independently of the Guild, the non-political, non-partisan foundation is a collective body bringing different personalities, attitudes and opinions together in service of actors who, like us, come from all walks of life.

Chances are that we've already helped you, or someone you know, with financial assistance in a time of crisis, scholarship monies, efforts we make toward children's literacy, time spent in the Actors Center (the only resource center of its kind in Los Angeles), or seminars, workshops and other career-informing events. In any case, please visit our website at www.sagfoundation.org to find out more about us.

Our work is rewarding, but not easy. Our programs and benefits are supported not by your Guild membership dues or fees but by grants, donations and our own fundraising efforts. Resources are limited, and times have been exceptionally hard. Our Emergency Assistance program, overtaxed by economic blows such as the recent Writers Guild strike which put countless actors out of work, has far exceeded its budget and the livelihood of the foundation as a whole is in delicate balance.

It takes an actor to understand an actor's struggle. Most of us at the foundation are actors, and by learning more about the Screen Actors Guild Foundation, we hope that you will gain a greater understanding of our work and what it takes to keep us going. Your tax-deductible donation can make a huge difference in the life of a fellow actor. You can donate online whenever you wish, make automatic monthly donations, or send us a check made payable to Screen Actors Guild Foundation. You can also think about residual checks, no matter what their size, which might benefit your peers by signing them over to the foundation as a charitable contribution.

Meanwhile, we also encourage you, as a SAG member, to think about the services we make available in support of your own career. Knowing, understanding and giving to the SAG Foundation is an investment not just in the foundation's livelihood, but in yours.

Screen Actors Guild Foundation
5757 Wilshire Blvd., Suite 124
Los Angeles, CA 90036
phone: (323) 549-6708
fax: (323) 549-6710


ACT AS ONE ON 1.01
Rule 1 in New Media

Starting January 1, Screen Actors Guild will vigorously enforce Rule 1 in new media. For more information, click here.


SAG HOLIDAY GIFT SHOPPING — thesagshop.com
Visit thesagshop.com for the latest in must-have, union-made merchandise. Buy gifts and accessories that demonstrate your good taste and your union pride.


PHILADELPHIA BRANCH CONTACT INFORMATION
Rick McKiddy
North Region Executive
Screen Actors Guild
1800 JFK Boulevard, Suite 300
Philadelphia, PA 19103
Phone: (215) 760-8535
Fax: (866) 226-6983
rmckiddy@sag.org

Marcia Fishman
Philadelphia Branch Executive Director
Phone: (800) SAG-0767 or (248) 351-2678
Fax: 248-351-2679
mfishman@sag.org

Philadelphia Hotline
(212) 827-1420


QUESTIONS REGARDING THIS NEWSLETTER?
Contact Marcia Fishman, Philadelphia Branch executive director at (800) SAG-0767, (248) 351-2679 or mfishman@sag.org.



---
For address changes, removals, and misdeliveries, please follow the procedures at:
http://www.sag.org/Content/Public/Email_OptOut.htm