The Official E-Newsletter of the SAG-AFTRA Ohio-Pittsburgh Local
REMEMBERING KEN HOWARD
SAG-AFTRA paid tribute to the late Ken Howard in a two-hour celebration of life service in Los Angeles April 11 that featured remembrances and video clips of his acting career, his work as a union leader and his philanthropic efforts. Read more here and watch a video of the ceremony here.
GABRIELLE CARTERIS ELECTED PRESIDENT
Filling the late SAG-AFTRA President Ken Howard's vacant office was at the top of the agenda when the National Board gathered at SAG-AFTRA Plaza on April 9. The board elected Gabrielle Carteris by acclamation to fill out the remaining 15 months of Howard's term and elected Rebecca Damon to serve as executive vice president — meaning for the first time the top three SAG-AFTRA officers are women. Click here for more.
MEMBERS RATIFY COMMERCIALS CONTRACTS 
SAG-AFTRA members have overwhelmingly approved successor television, audio and digital commercials contracts. Click here for more.
SAG-AFTRA OHIO-PITTSBURGH LOCAL
625 Stanwix St., Suite 2007
Pittsburgh, PA 15222 
(412) 281-6767 
(412) 281-2444 FAX
Brian Lysell, Executive Director 
Chelsea Danley Rodgers, Contract Administrator 
Tim Williams, National Broadcast Rep.
Kelly Kazor, Office Manager/Membership Rep.
Letter from the Local President
By Paul Martino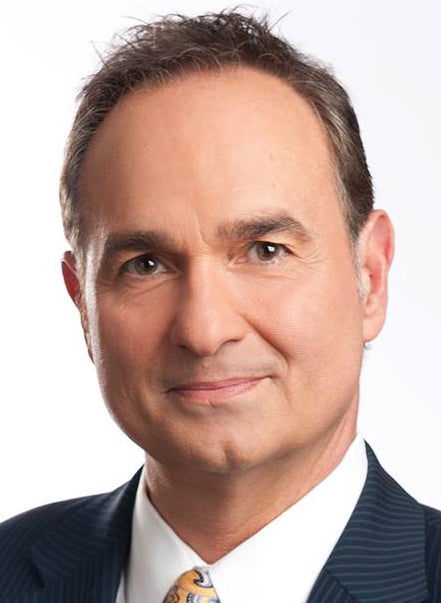 Three iconic Pittsburgh broadcasters, all solid union members and friends of mine, made passages in their lives recently.
Wayne Van Dine
Wayne Van Dine, the longtime consumer advocate on KDKA TV, passed away earlier this year after a long battle with cancer. While Wayne retired more than 10 years ago, he was still very much revered by TV viewers in Western Pennsylvania, who remember his Take it to Wayne segments that helped little old ladies battle with the IRS or the electric company or unscrupulous contractors. Wayne always got results. He worked at WTOV in Steubenville, at WPXI and finally at KDKA. I will always remember the advice he gave me when I started at KDKA in 1984. He said, "You've got a good act, kid, don't let management try to change you." For better or worse, I took his advice. We miss you, Wayne.
Harold Hayes
Highly respected newsman Harold Hayes called it quits last month after 37 years at KDKA. He was the consummate television reporter who covered popes, presidents and Pirates (the baseball team). Harold built a reputation as the top courtroom reporter in town who knew everyone in the courthouse. He set a standard in this market and was the guy in the newsroom who you went to for advice. Harold was a great union guy too. I consulted him often about how to deal with station management on sensitive issues. Aside from his professional success, Harold is an awesome father of two daughters and a super friend. His keen sense of humor kept morale high in a business that can often bring you down. We wish him well in retirement and we all hope to continue the standard that he set.
Sean McDowell
WDVE's Sean McDowell is now a Pittsburgh rock 'n' roll legend. Sean was inducted into the Pittsburgh Music Hall of Fame on April 28 for his work as a rock 'n' roll deejay and broadcaster. He's been a fixture on the city's leading rock station for 23 years, where he hosts the afternoon drive program. Sean is gifted with a smooth delivery and a passion for rock music and rock musicians. He's been instrumental in promoting local acts like Joe Gruscheky, Norm Nardini and B.E. Taylor. Broadcasting is in his genes. His father Al was a TV news pioneer, anchoring on both KDKA-TV and WTAE-TV in the '60s and '70s. Sean also fights for his union in the very difficult climate that radio faces these days. Like Harold Hayes and the late Wayne Van Dine, I'm proud to call Sean my friend.
Future 
Honoring our veteran talent is a reminder that a generation of broadcasters is moving on. The new kids on the block have arrived as new technology takes over the business. What does this mean for SAG-AFTRA? Well for one thing, we need to get this next generation more involved with our union. I'll be saying and writing more about that in the days ahead. But for now, let's honor and remember those who have made us proud to be broadcasters.
Health Plans to Merge 
The trustees of the Screen Actors Guild (SAG) – Producers Health Plan and the American Federation of Television and Radio Artists (AFTRA) Health Fund have approved the merger of the two plans. The new SAG-AFTRA Health Plan will provide comprehensive medical, hospital, mental health, prescription drug, dental, vision and other benefits to eligible members worldwide. Read all about it here.
Cincinnati Films
By Kevin Crowley
Cincinnati and the tri-state region have recently become a hotbed for film production. This began with the Academy Award-nominated film Carol, shot here in the spring of 2014, followed closely by Don Cheadle's Miles Davis biopic, Miles Ahead, and what was originally shot as The Blunderers but will be released as A Kind of Murder starring Jessica Biel and Patrick Wilson. More recently, a Sikh boxing picture (yes that is a real genre) titled Tiger and starring Mickey Rourke was shot north of Cincinnati in Hamilton along with the James Franco-produced Goat, which was a modest hit at Sundance and was picked up for distribution.
To get an idea of what all this production means for local actors, I emailed three local actors who worked on at least one of the recent films to get their take on Cincinnati's role as the Hollywood of the Midwest.
Ken Strunk, who has worked on 20 films in his career, thinks part of the reason that so many productions are coming in is because "It's easy to make parts of Cincy look like New York of old, Ohio tax breaks and the biggest of all is the fact that it is so much less expensive to shoot here verses L.A. or New York. We have plenty of capable crew." But, he adds, "The trend to shoot here comes and goes. Sometimes we're hot and sometimes we're not."
Ken's wife, Ann Reskin, who earned her SAG card shooting an Indiana Kroger commercial back in the late '80s, played Cate Blanchett's housekeeper in Carol. 
She told me that "Sandy Powell, three-time Oscar winner and costume designer on Carol, decided that everyone (perhaps the leads were excluded — I don't know) needed to wear authentic period undergarments. I suppose she had her reasons, but I also think that she had never spent any length of time in said garments. Otherwise, I don't think she would have thought it important enough to torture her actors. Authentic period undergarments meant a full-length, chest to mid-thigh, very tight contraption that quite frankly made it near to impossible to … well … suffice to say, once I realized how difficult it was going to be, after the first day on set, I tried not to drink anything all day. And some of those days were 10-11 hours. It was, shall we say, an 'interesting' experience. Gave me all kinds of new appreciation for what the women of that era went through to look good and be fashionable."
Finally, I spoke with Pepper Sweeny. Pepper had roles in Goat, Act of Contrition and Tiger. "I am fortunate to say I have been a [union] actor for over 25 years. After 20 years in L.A., I moved back to my roots here in the Cincinnati area. It is a great feeling to work on professional films in my hometown," he told me.
Pepper echoed the sentiments of the other actors in citing the Greater Cincinnati Film Commission, state tax incentives and a great talent pool of local actors and technicians as the reason for the increase in activity.
Finally, Pepper told a great story about working on Goat. "Director Andrew Neel allowed the actors to improvise most of our scenes. In one particular scene with fellow local actor Denise Del Vera and lead actor Ben Schnetzer, there was an undercurrent of tension, and the more we improvised, the fewer words we needed in the scene. By the last take, we hardly said anything. When given the chance to improvise, sometimes we, as actors, want to fill every second with dialogue. It took trust and restraint for the actors to just be in the scene."
Ohio-Pittsburgh Local Conservatory Delivers Big
By Linda Froehlich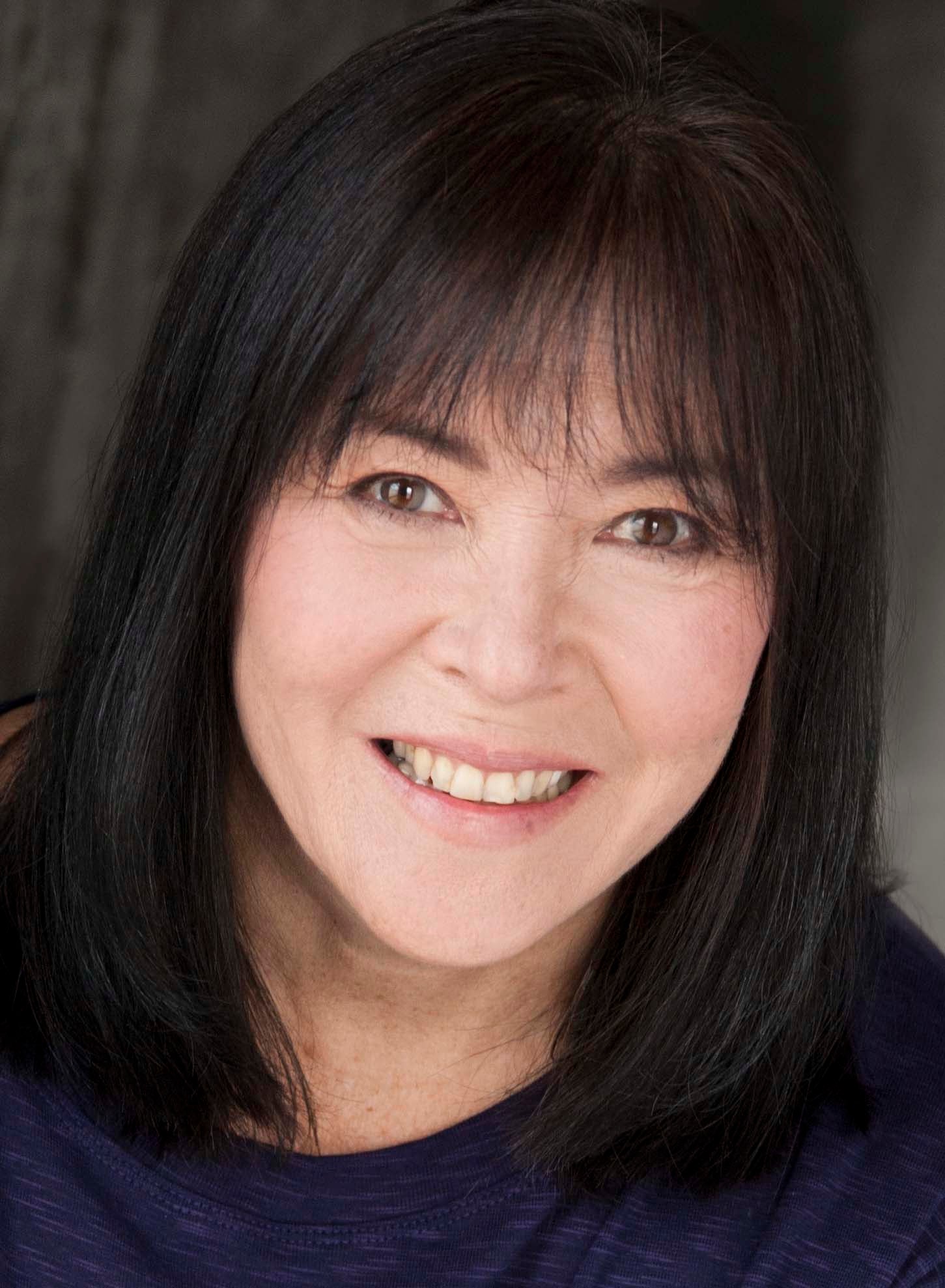 It was January 2014 when I attended the first annual SAG Awards party hosted by the Ohio-Pittsburgh Local. Held at Atria's, one of Pittsburgh's notable establishments, approximately 40 members showed up to view the live telecast. While wining and dining, members were casting votes for their favorite picks in hopes of winning one of the numerous prizes. The night was a hit and, since then, the turnout for the Pittsburgh region has escalated to over 100 people. Not to miss out on a thriving opportunity, this past January, Cleveland and Cincinnati-Columbus held their own SAG Awards celebrations within their respective regions. This annual event is just one of the many initiatives launched by the Ohio-Pittsburgh Local Conservatory.
In March 2015, the Ohio-Pittsburgh Local Conservatory established three committees (27 active members) from Pittsburgh, Cleveland and Cincinnati-Columbus to build community among union members as well as encourage stronger relationships between the three regions. By identifying members and their respective needs in each of the three regions, the Conservatory executed a game plan that would foster greater participation throughout the local. In alignment, the committees decided to reach membership through interactive and informative platforms. Thus, they have conducted a wide range of symposiums, professional development forums, social functions and industry-related panels that still continue to garner strong turnouts. 
Within the last year, members from all three regions attended more than 15 events. Pittsburgh presented You've Been Cast, Now What? a host of actors sharing their professional testimonies on what to do after landing the role. Another informative panel, The Tax Workshop, turned out to be a huge success by alleviating the dreaded stress on the topic of filing taxes. And, in conjunction with the SAG-AFTRA Residuals Department, all three committees presented Everything You Wanted to Know About Residuals, a webinar where members' concerns were addressed on demand. Within the last year, Cincinnati-Columbus presented a sizable number of networking functions. Its latest forum, An Evening With Casting Director Lynn Meyers, invigorated an open discussion as Lynn shared her wisdom from the other side of the business. Out of Cleveland, the Business of the Business seminar provided solid tips on how to get and keep work in an ever-changing market. And, coming this August, Cleveland will be hosting its annual picnic. 
As the Conservatory continues rolling out ideas, we can look forward to an increasing number of informational and social platforms in the pipeline. By collaborating, the established three-way partnership has gained a reputable presence throughout the three regions. Their endeavor to actively connect with membership has been achieved. However, that is not the end. With much progress made, the Ohio-Pittsburgh Local Conservatory committees are not slowing down; they are just getting started.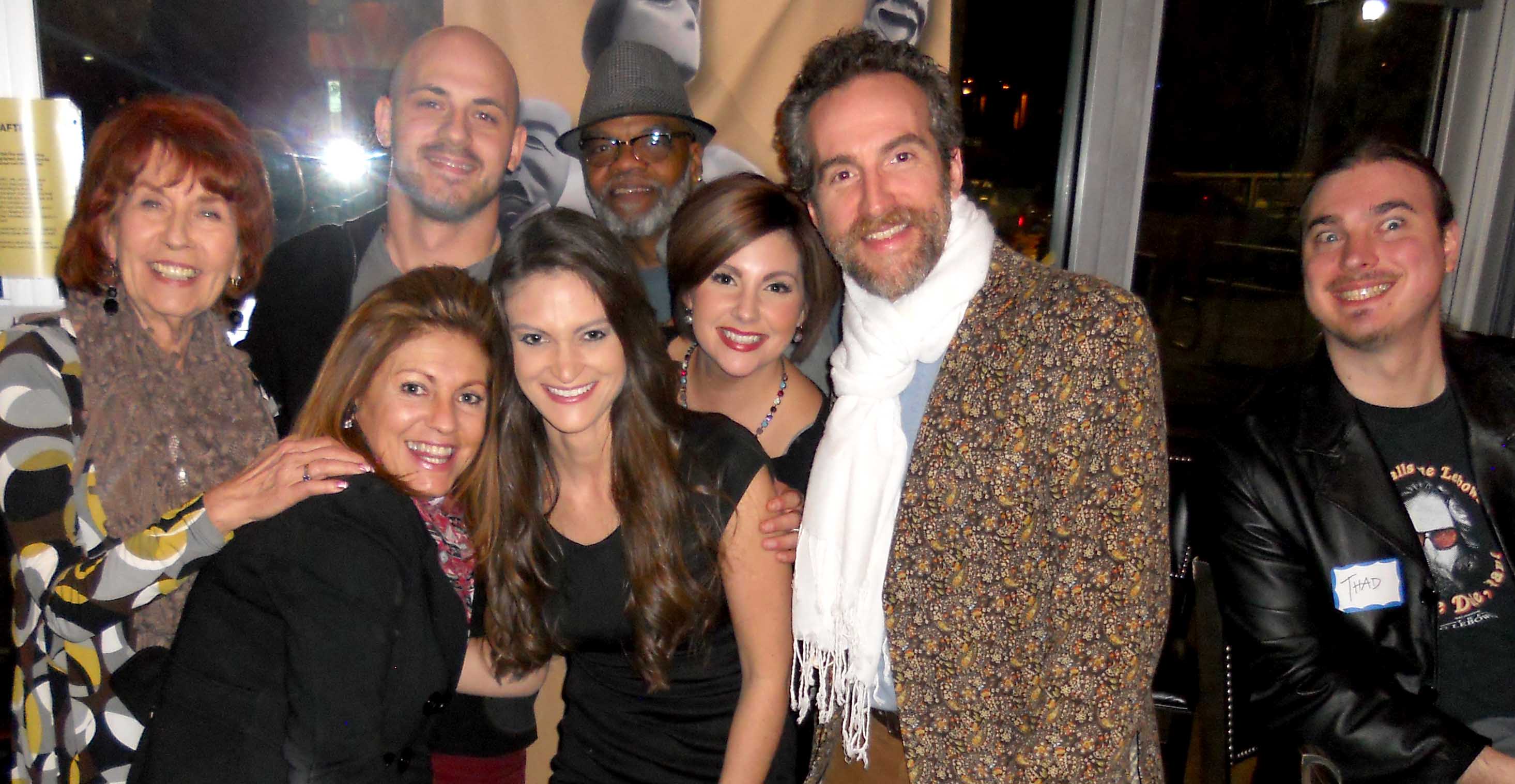 Ohio-Pittsburgh SAG Awards celebration
Notes from the Cleveland Council
SAG Awards Party
In January, the Cleveland Council and Conservatory hosted a SAG Awards viewing party at Shula's 2 restaurant in Independence. The event was very well attended and members had a great opportunity to catch up with old friends and talk shop. Free appetizers and beverages helped provide a welcoming atmosphere as attendees competed for prizes by picking the SAG Awards winners. Next year's event promises to be bigger and better, so keep an eye on your email inbox when we get closer to the date. 
Email Issues
Speaking of email inboxes, it has come to our attention that some Cleveland Council members are not receiving email notifications from the local. If you have not been receiving any emails, first ensure that your email address is correct in the SAG-AFTRA national database. To do so:
• Log in to SAGAFTRA.org. If you do not have an account, please create one. 
• Once logged in, under "Member Services," click "My Information."
• Select "Edit Primary Email Address."
• Ensure that the address listed is correct. If not, edit and save changes. 
If you are still having issues, your SAG-AFTRA email may be going to a spam or promotions folder. Click here for information on adding SAG-AFTRA to your address book. Please contact Kelly Kazor at the local office by email or call (412) 281-6767 ext. *# (star, pound) if you need further assistance.
Film Production News
A bright spot in the Cleveland film production scene is the announcement by Cleveland State University that it will create a school of film, television and interactive media that will be housed in a new building and work with the Greater Cleveland Film Commission. This could help provide more qualified cast and crewmembers to work concurrent film productions in Ohio. 
In other industry news, state representative Kirk Schuring (R-Canton) recently introduced legislation that would increase the state's annual film production tax incentive cap from $20 million a year to $75 million, while also eliminating the $5 million-per-production cap. 
Increasing the annual cap can not only help draw more productions, but also provide increased incentive availability for smaller, independent productions. We support House Bill 475.
Cleveland Council Family Picnic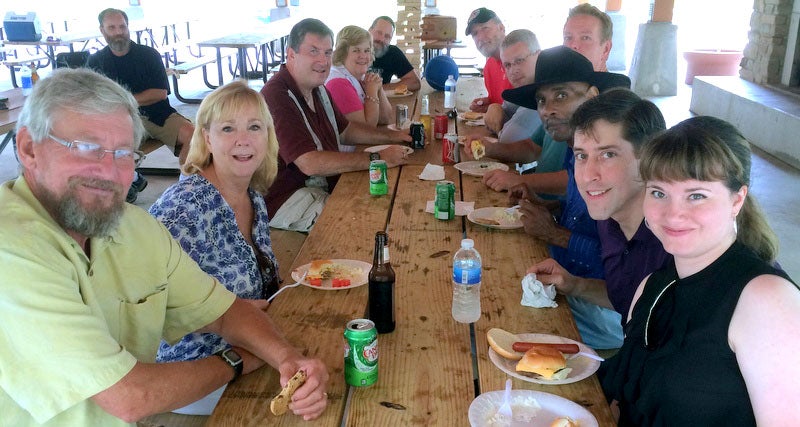 Last year's picnic
All members in good standing are invited to attend our second annual Cleveland Council Family Picnic on Aug. 28. It will be held at the same location as our first event, at the Metroparks West Creek Keystone Pavilion. It's located at West Creek Metropark, 2277 West Ridgewood Drive, Parma Ohio 44134. Click here for more.
As you pull in, it will be the first pavilion on the right. It is a great facility with lots of parking, bathrooms with running water, lights and electricity. We will have the picnic rain or shine, as we will be well protected. Hot dogs, hamburgers, soft drinks and side dishes will be provided. Beer is permitted if you wish to bring a cooler. After the meeting, we will have games and prizes, so come and have some fun! Feel free to bring your spouse, significant other or a friend. 
Committee Chairman Leaving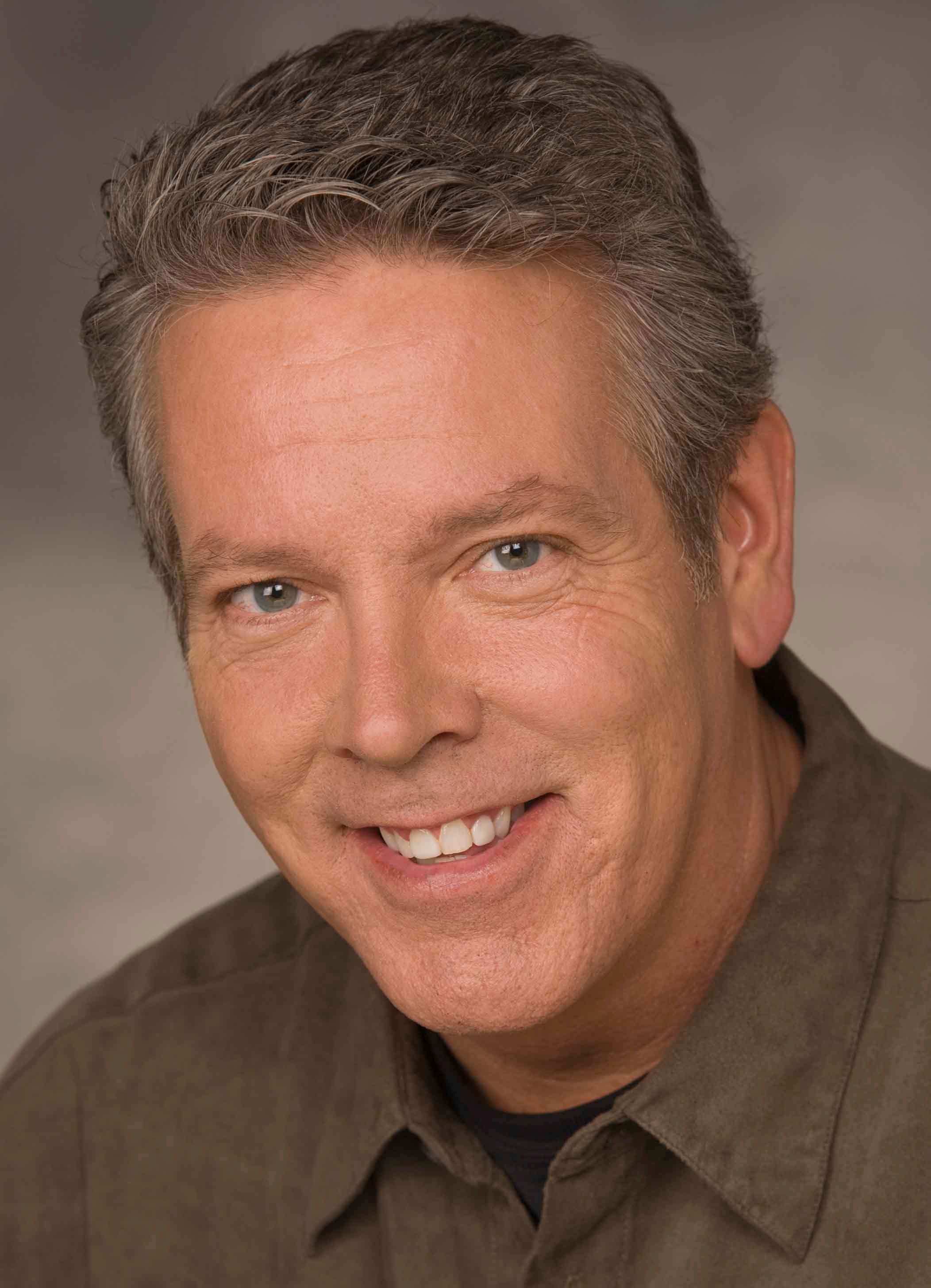 Cleveland Council Committee Chair Mike Kraft, longtime member and former local president, has announced that he and his wife Kathy will be leaving the Cleveland area and moving to Columbus. Mike has been a member of the Cleveland Council since joining the union in 1981, and has been instrumental in promoting the union on the local and national level. He says if you're ever in Columbus, try and find him. 
Time Is on Your Side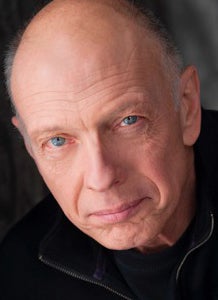 By Stoney Richards
We've all been in this situation before. You get the call for an audition for a SAG-AFTRA film, TV show, commercial or an Equity play. You make the date, are given the time and download the sides. Hopefully, you've had enough time to learn the lines and turn in a good audition when you show up for the casting call. But what about that time in between calls?
Heading to an Equity call a while back, a friend of mine said he hadn't auditioned for this company before but had an old audition piece that he was sure was going to be "good enough" for them to have a "look-see." Why gamble on good enough in theater?
Often agents, if you're interviewing with them, may ask for a short monologue, on the spot in the office. My advice: Have something ready to go.
And as actors, we have the time. I carry about five monologues in my head, ready to go when and if needed. A couple pieces from Shakespeare, a comedy, drama, contemporary and period piece.
Take the time to learn your monologues and practice them loudly, quietly, in accents, slowly and quickly so that should that question come up, "Do you have something for us to see?" you won't even have to walk out of the room to prepare. You should have it as a "sense memory" in your head. Now that moment may never come; it doesn't happen often. But you can have confidence knowing, with such lives as actors lead full of not knowing, that at least you have "something" and it's not just "good enough," it's the "real deal."
Theater and agents are one set of instances, but often, especially here in Pittsburgh with so many films coming through, you may be asked on the spot to read for a character other than the one you have prepared sides for. Recently, I calmed down an actor who told me how he couldn't "believe they give me these sides and now wanna see something completely different!" Don't walk away from a gift horse. Obviously, they saw something in him they liked. That's a winning point for any actor. Instead of wasting negative energy getting yourself all upset, just go do the lines and play the scene. They know you didn't have any time to prepare and they aren't expecting a brilliant performance, but obviously they think they'd like to see you as that character. And here, once again, those monologues come in handy.
If you have been working on your monologues, you already have an idea of who you are and what this particular new side might require from your performance. And the mental toughness you've already acquired working on your pieces helps with your memorization and ability to sight read. So you can walk right back into that room after a few minutes and make the whole thing work.
The point is, having monologues in your head and knowing who you are as an actor can't help but to showcase confidence, and confidence wins more times than not. Remember, we're all reading pretty much the same lines. Or as Hamlet said, "Words, words, words."
Stoney Richards works as Charles David Richards, is a board member, an actor and broadcaster (KDKA). He can be seen in the upcoming HBO/Cinemax series Banshee as Judge Haller.
Broadcasters Join Foundation Board 
By Rick Pfeiffer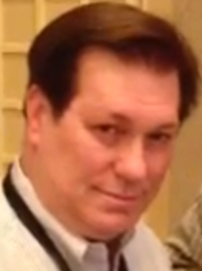 At the March National Broadcast Steering Committee meeting, SAG-AFTRA Foundation Executive Director Cyd Wilson met with the members and announced that two broadcasters have now been added to the foundation board. They are the first broadcasters ever to serve on the board of the SAG-AFTRA Foundation.
Jim Kerr, a New York City DJ, and Jack Speer, a newscaster with NPR, are the two appointees. Kerr is also a SAG-AFTRA National Board member and Speer is a member of the BSC.
The foundation provides over 1,000 programs a year to the actor community. With the addition of Kerr and Speer, Wilson said the foundation is now looking to create new programming for the broadcaster community. She said the foundation hopes to roll out its first programming for broadcasters during 2016.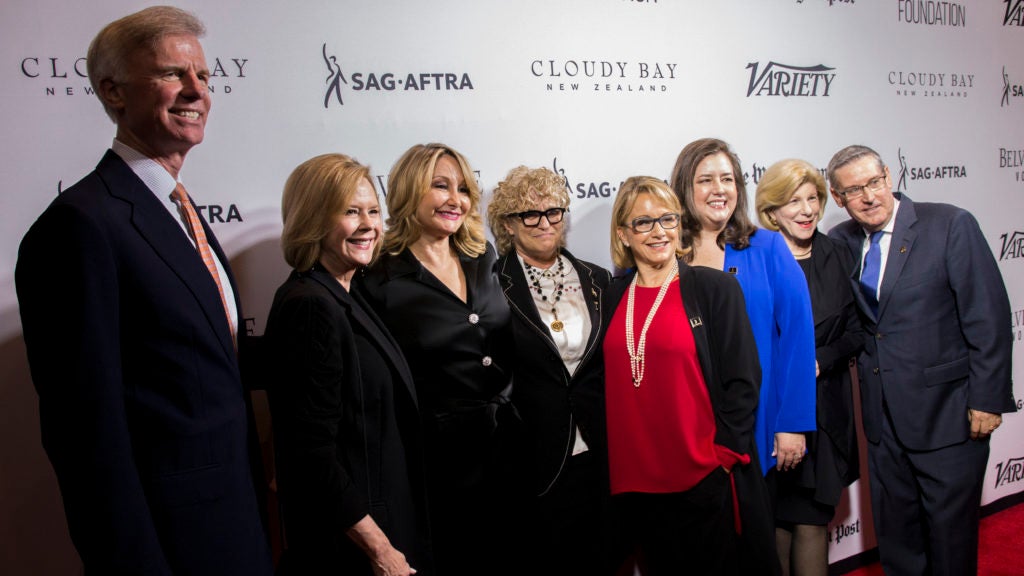 Leaders from SAG-AFTRA, SAG-AFTRA Foundation, Variety, The Washington Post and members at A Celebration of Journalism.
The foundation, in partnership with SAG-AFTRA, Variety and The Washington Post, recently honored journalists at A Celebration of Journalism on the eve of the annual White House Correspondents Association Dinner in Washington, D.C. Read more about it in the Washington-Mid Atlantic E-Scoop.
If you have ideas for programming that would be valuable to you as a broadcaster, please reach out to the Ohio-Pittsburgh local office.