The Official E-Newsletter of the SAG-AFTRA Hawaii Local
HAWAII LOCAL BOARD
David C. Farmer, President
Charles Uyehara, Vice President
Jean Simon, Secretary
Rolf Burton
Dennis Ihara
Scott Rogers
Lisa Romano
Andrea "Andy" Sikkink
Leanne Natsuyo Teves
Scott Rogers, National Board member
Staff
Brenda Ching, Executive Director
Hawaii Local Address
SAG-AFTRA Hawaii Local
949 Kapiolani Blvd., Suite 106
Honolulu, HI 96814
Phone: (808) 596-0388
Fax: (808) 593-2636
Local President's Message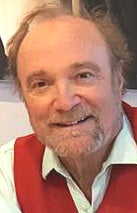 Aloha Brothers and Sisters:   
Congratulations, we have a new agreement with the Alliance of Motion Picture and Television Producers. Click here to read more.
National Board Report
Aloha,
I attended the SAG-AFTRA National Board meeting, the Committee of Locals meeting and a meeting of the Executive Committee in Los Angeles on July 14 and 15. The biggest news from the meeting is that we reviewed, debated and voted on the tentative agreement reached with the Alliance of Motion Picture and Television Producers (AMPTP) on July Fourth. Click here for more.
Aloha and Mahalo John Nordlum!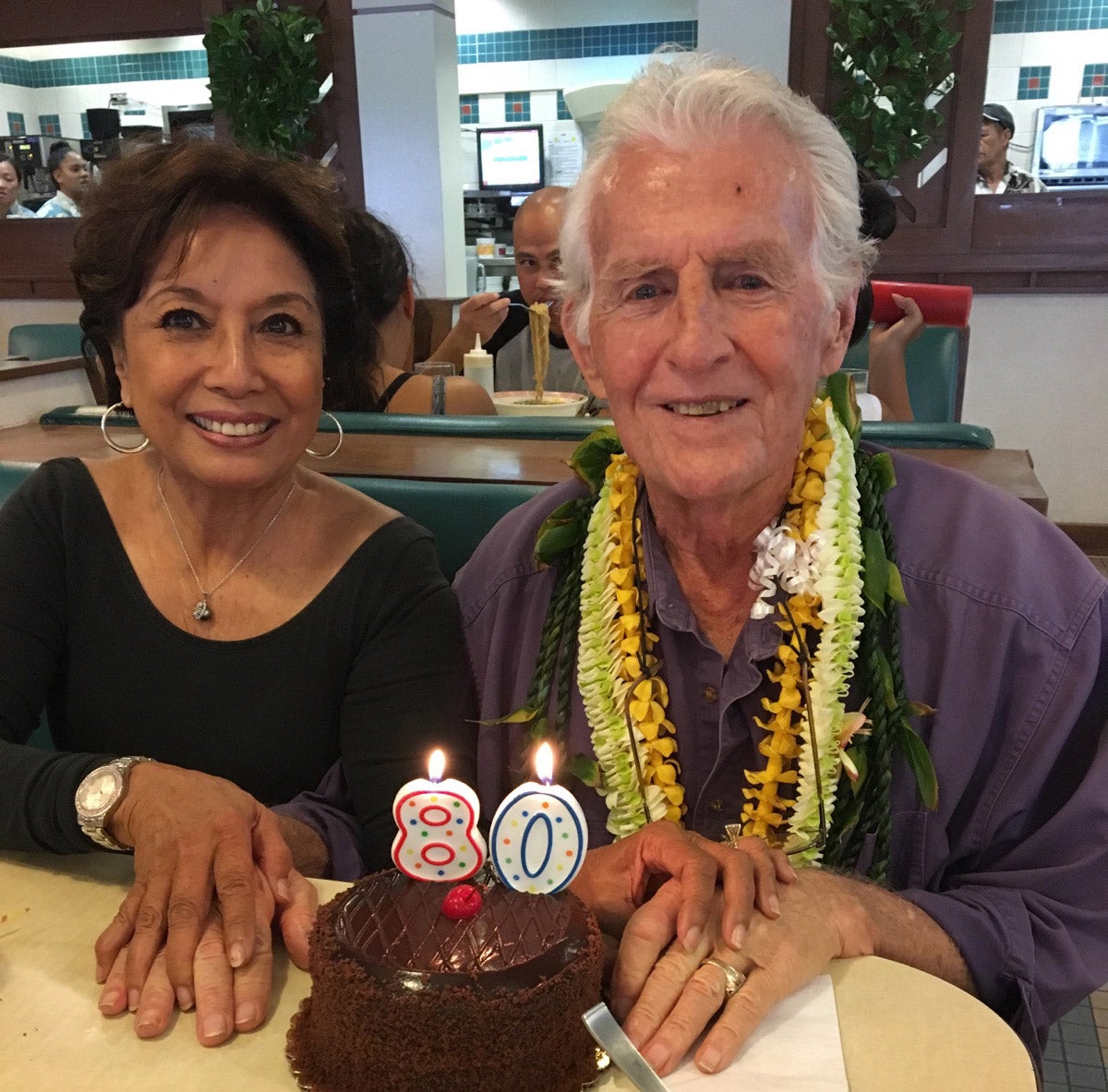 Lori and John Nordlum 
Congratulations to John Nordlum on his retirement from the local board! Click here for more.
Legislative Committee Report
By Charles Uyehara 
Chair, Legislative Committee 
This was a critical year for the film industry here in Hawaii. The film production income tax credit had only one more year before it was set to expire at the end of 2018. Collectively working with the film industry, unions and you via the petitions, we were able to extend the tax credit for seven years but with a $35 million cap. While the extension is good for the industry, the cap may deter productions from coming to our state. Therefore, in 2018, we will have to rally the troops again to work to remove the cap to remain competitive.
Thanks to all of you who signed the petition to extend the film production income tax credit.
Communications Committee Report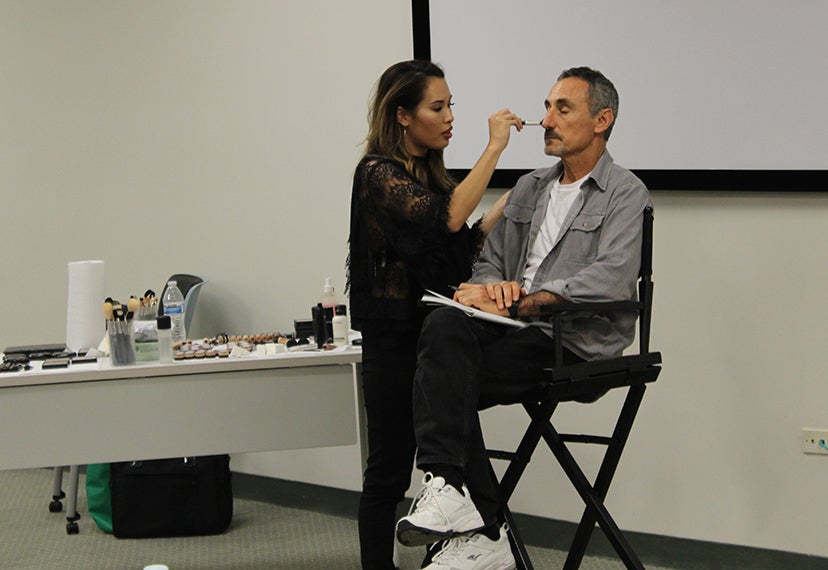 Casting Access event
By Andrea Sikkink
Chair, Communications Committee
The local's activities continue on a strong and united path. Members were offered many opportunities to gather together to learn and strengthen their craft. In May, they learned about diversity and the influence of Asians and Asian-Americans on the film industry. They had the opportunity to attend the Casting Access Project workshops sponsored by the SAG-AFTRA Foundation in June. Click here for more.
Background Actors Committee
By Leanne Teves
Chair, Background Actors Committee
The Background Actors Committee is planning Artists in the House, a social and community-building event for Sunday, Sept. 3, at Lola's from 3 to 6 p.m. Watch for email updates with more information about this exciting event and how to RSVP. 
Conservatory Committee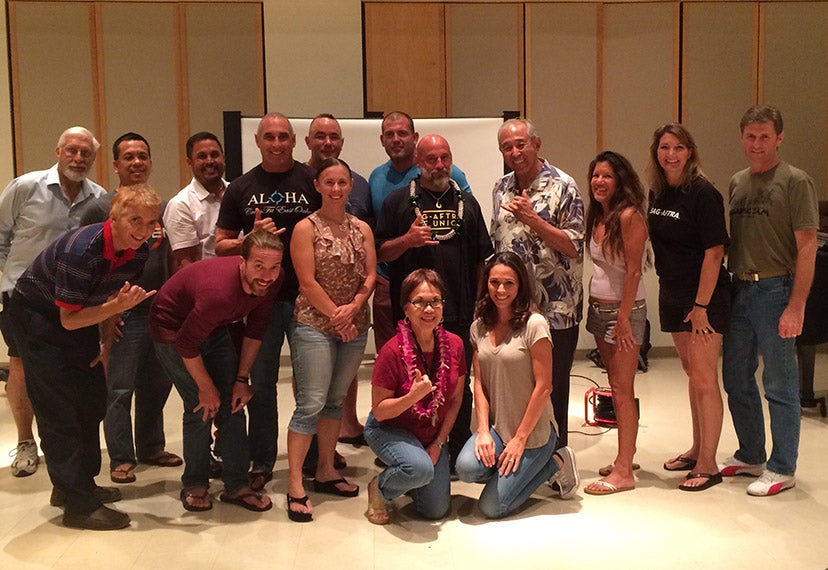 Members at the Audition Clinic on July 21
By Scott Rogers
Chair, Conservatory Committee
Kimee Balmilero did an improv workshop on July 13 and I heard she had the room jumping. We hope to bring her back soon. 
I did an Audition Clinic on July 21. We had the good fortune to have member Dennis Chun drop by. Dennis, along with other local cast members Taylor Wily and Kimee, were named series regulars on Hawaii 5-0. Congratulations to our local actors! Dennis told the class how important it is to study and practice their craft. The more you practice, the more comfortable and confident you will be.
Save the Dates 
Artists in the House: Sunday, Sept. 3, from 3 to 6 pm at Lola's Grill and Pupu Bar, Karaoke Room, 1108 Keeaumoku St., Honolulu, HI 96814
Annual Membership Meeting: Monday, Oct. 16 in Studio 909, 6:30 p.m. to 8:30 p.m. (details to follow)