The Official E-Newsletter of the SAG-AFTRA Hawaii Local
HAWAII LOCAL BOARD & STAFF
David Farmer, President
Charles Uyehara, Vice President
Jean Simon, Secretary
John Nordlum
Lisa Romano
Colin Fong
Leanne Teves
Scott Rogers, National Board member
Brenda Ching, Executive Director
Contact information:
We moved into a new space in the same building. Our room number is 106.
949 Kapiolani Blvd., Suite 106, Honolulu, HI 96814
Local President's Message
Aloha Brothers and Sisters,
Your union continues to flourish. We recently attended national meetings in Los Angeles in October and were encouraged by what we experienced through participation and observation. Besides myself, our participants included our Executive Director Brenda Ching and National Board member Scott Rogers.
The President's Task Force on Education, Outreach and Engagement discovery session reported on the NextGen initiative activities such as school visits. We continue to pursue this goal of reaching out to the next generation of filmmakers, including speaking not only at elementary and high schools but also at our UH Academy for Creative Media. We are also planning to participate with the work of the Film Festival Work Group, including possible discounts for our members and participation on panels.
Click here to read more.
National Board Report
Aloha,
I, along with local Executive Director Brenda Ching, attended the Executive Committee and Committee of Locals (COL) meetings on Friday, Oct. 14. Local president David Farmer joined us at the COL and the National Board of Directors meetings on Saturday and Sunday, Oct. 15 and 16, in a face-to-face plenary in Los Angeles.  
Click here to read more.
Casting Access Online with Jennifer Cooper
By David Sikkink
Recently I, along with other Hawaii Local SAG-AFTRA members, had the opportunity to participate in a Casting Access Live Online event with Jennifer Cooper, hosted by the SAG-AFTRA Foundation. Cooper is an L.A. casting director and producer whose credits include hit shows such as CSI: NY, CSI: Cyber, Scorpion and the new MacGyver series. She is also responsible for casting most of the principal roles for the Hawaii-based television series, Hawaii Five-O. This unique event connected us to L.A. via video conference, where we were able to visit with Cooper, hear her casting director stories and her approach to casting, as well as ask questions about how an actor can prepare so they can nail the audition. We were also given the opportunity to perform a scene for her live and receive immediate feedback on our performances. This experience was invaluable since we normally do not have direct access to L.A. casting directors. The Casting Access Online event was free to members and hosted in the new Creative Labs space in Honolulu. The Hawaii Local would like to thank the SAG-AFTRA Foundation for offering this event. Members are already looking forward to the next one.
Conservatory Committee Report
By Scott Rogers, Chair 
In October, I taught a Method Acting for Film Intensive — and I do mean intensive! This was one of the most demanding classes I've taught for the Conservatory. It required focus, concentration and patience from the actors in the class — and that's just what they gave! They worked very hard on the exercises and, I believe, they have enough info to practice a number of exercises at home, in order to become proficient and be able to use aspects of the Method in their work on camera. Well done, all! Watch for more classes after the holidays and, as always, keep training. When your big break comes, you won't have time to get ready. You have to be ready.
Save the Date
Get ready for the fun of the Hawaii Local SAG Awards viewing party. Connect with colleagues and cheer on your favorite actors as the awards show celebrates the year's top performances. It all happens Sunday, Jan. 29, 2017. Details will be forthcoming.
Register With the SAG-AFTRA Foundation for Online Workshops
An ongoing reminder: Have you registered with the SAG-AFTRA Foundation? Have you created your Casting Access Online profile and uploaded your headshot and resume? Check the Foundation's website for more detailed information. It is a great opportunity and it is free!
Annual Membership Meeting
SAG-AFTRA President Gabrielle Carteris visited the Hawaii Local in September for our membership meeting. Click here for a slideshow.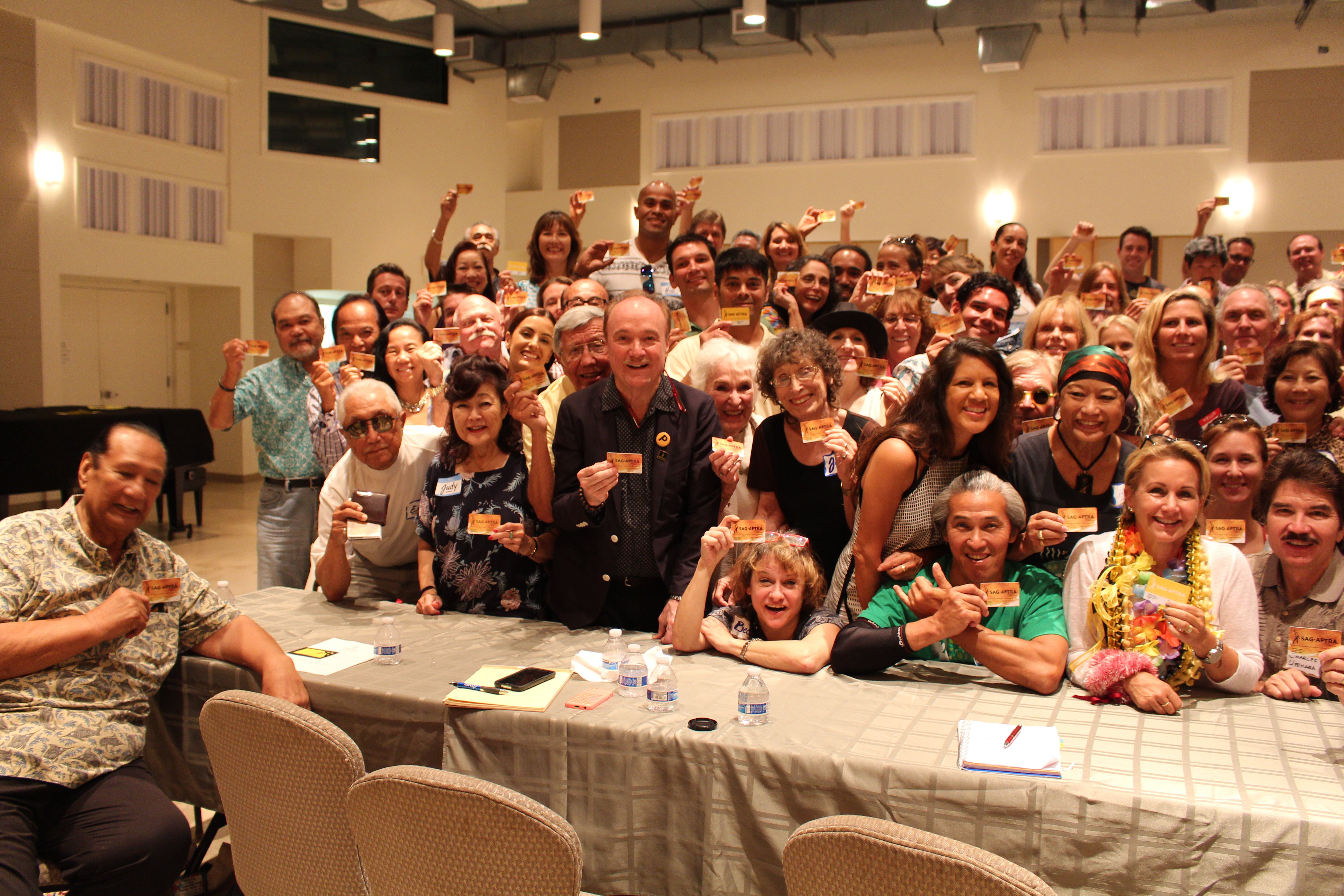 Members were joined by President Gabrielle Carteris at the membership meeting.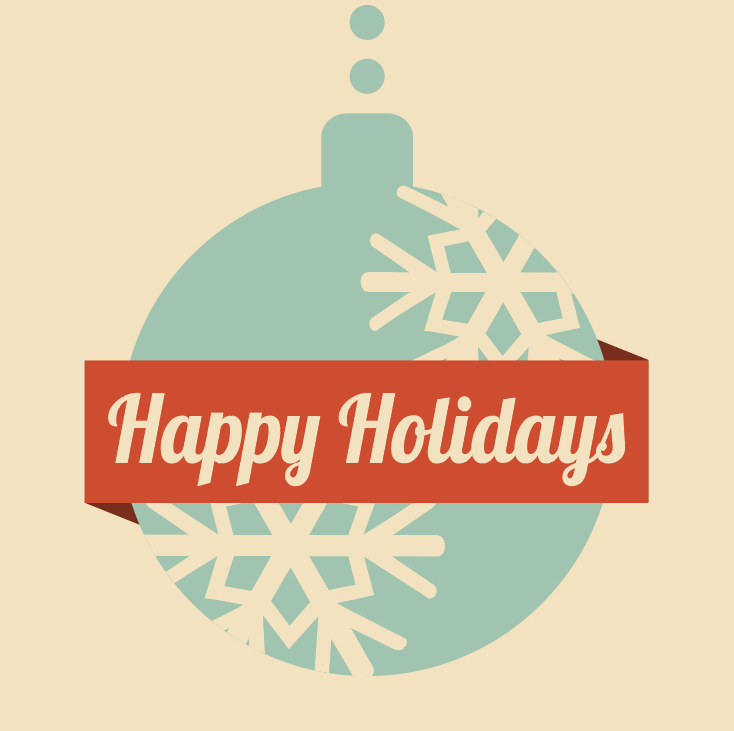 Graphic: Thinkstock 
Have a safe and wonderful Christmas and happy New Year holiday! 
From your board of directors and executive director.
Join us in 2017
Martin Luther King Jr. holiday parade on Monday, Jan. 16, 2017. Details to follow in a separate notice.