The Official E-Newsletter of the SAG-AFTRA New Mexico Local
2015-17 NEW MEXICO LOCAL BOARD
Tom Schuch – President
Mel MacKaron – National Board Member and 1st Vice President
Cliff Gravel – 2nd Vice President
Karen Cotter – Secretary
Paul Blott
Marc Comstock 
Roy Costley
Frances Lee McCain
Diane Villegas
CONTACT US by email. For service and support information, click here.
WELCOME RECENT NEW MEMBERS AND TRANSFERS
New Members: Jani D. Davis, Guia Peel, Fernando Fresquez, Elizabeth Dwyer Sandlin, Lela Rose Allen, Miles Wartes, Brent Snider, David Delao, Christopher W. Garcia, Ryan Begay, Tenzin Marco-Taylor, Damacio Page, Crystal Thomas, Cheryl Ford-Mente, Robert Henkel, Katyia Shurkin, Talia Pura, Shawn Boyd, Crista F. Benavidez, J. Ryan Montenery, Joe Conway, Greg T. Jackson, Caroline Patz, William R. Stafford, Chris Bylsma, Joseph Gallegos, Natasha Nazario, Matt Roszak, Roger Willie, Jordyn Aurora, Darcel Danielle, Josey Smith, Santos Militello, Nicholas Jenks, Khalic Nance, Danett Hernandez, Levi Dylan, Jane F. Wilson, Marie Wagenman, Casey Duncan, Billy Holger
Transfers In: Cynthia Straus, Larry D. Sims, John-Paul Howard, Paul Kincaid
Local President's Report
Dear SAG-AFTRA New Mexico Members,
Your SAG-AFTRA New Mexico Local Board has been busy, as always, behind the scenes advocating for our membership. The board consists of a diverse group of dedicated volunteers elected by you from our local membership. Because of the continued increase in production volume here in the Land of Enchantment, our membership continues to grow. 
For many years, actors left New Mexico to pursue their careers in markets where the opportunities were more abundant. But, ever since the tax incentives were passed, that trend has reversed. Actors are staying here, actors are coming back, and "pre-members" are joining the union. We are now one of the fastest growing markets in the country. The expectation of professionalism has also risen with this trend, resulting in more work days on average throughout our talent pool. 
For those of us who have lived in New Mexico for at least 10 years, you will remember this being an active commercial market. Commercials can be a very important part of an actor's career, especially financially. Your local organizing committee is working on a strategy to educate commercial production companies, ad agencies and advertisers on the advantages of shooting here. Commercial production is included in our state's film/TV incentive program and provides credit for resident actors. It is our intention to make sure the entities listed above know that we are open for business!
Keep training, keep your focus and, above all, don't give up. See you on the set!
Sincerely,
Tom Schuch
SAG-AFTRA New Mexico Local President
Census and Eligibility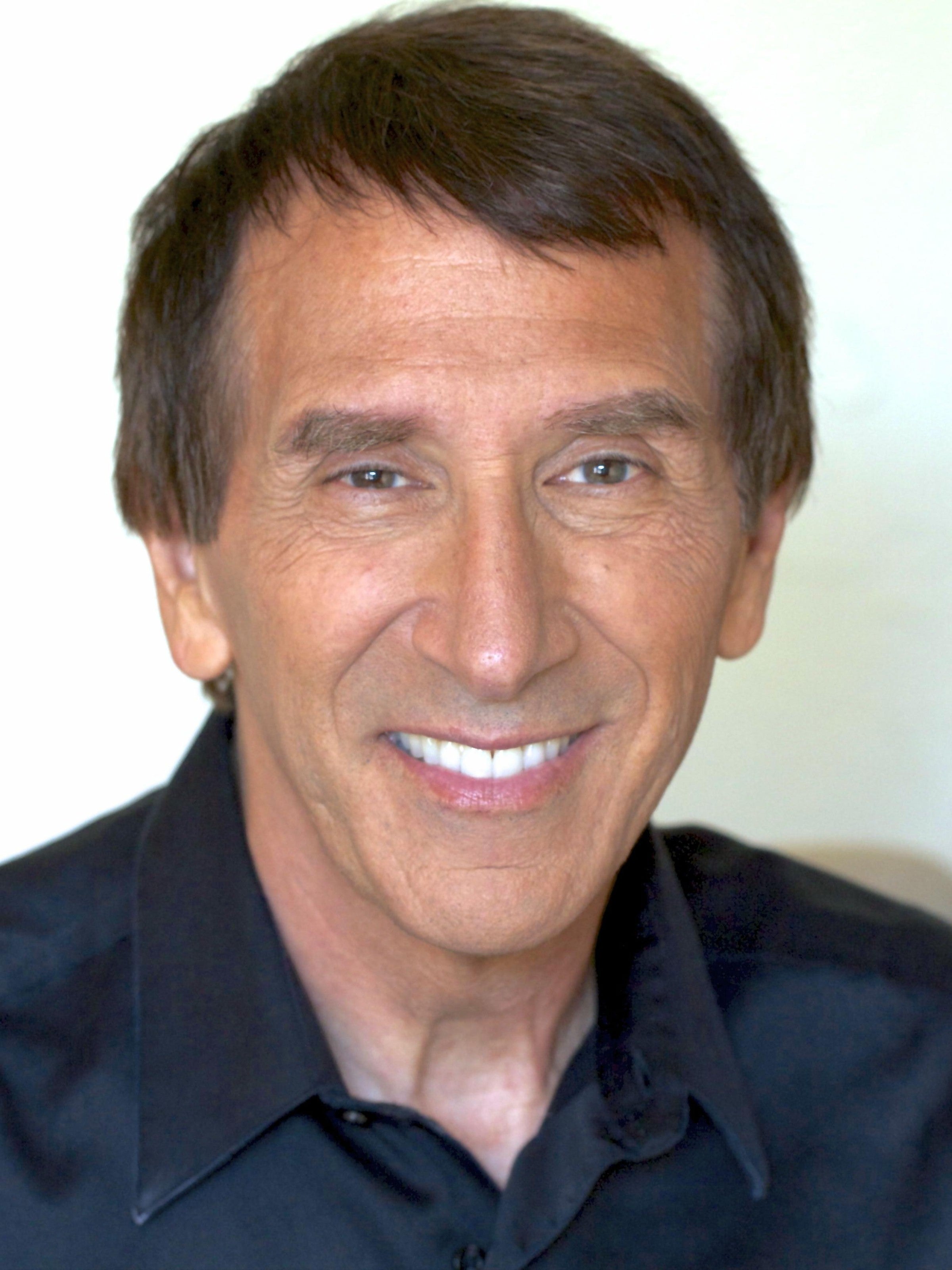 By Mel MacKaron
National Board Member and New Mexico Local 1st Vice President
Every two years, the union takes a census of its members. This is very important, particularly for the small and mid-sized locals, because the census helps to determine many things vital to the functioning of the locals. To name a few, this includes 1) how many committee seats are allotted to the Committee of Locals; 2) the number of delegates a local may have at the 2017 convention; and 3) the amount of money available to a local in its annual budget.
Therefore, it is important that you have your dues paid and current. So far as local board members are concerned, if they are late in their dues payments, they may not serve until they are paid up. For members at large, late dues payments may affect your eligibility to vote, nominate and run in elections and participate in referenda.
New Mexico is a growing local and has a steadily expanding film industry. But this means little (from a representative standpoint) if SAG-AFTRA does not have a precise count of our membership. The more members in good standing we have (i.e., paid up) by Oct. 31, 2016 (the date of the census), the stronger our voice will be.
So what can you do to help? Here are three simple things:
1. Get your dues paid and current. You can easily do this online at sagaftra.org. Once you log in, go to Member Services, Pay Dues Online. Then, follow the simple instructions.
2. If you have moved to New Mexico from another local, transfer your membership here. You will lose no union benefits, but will strengthen our local and you will not miss out on important communications relevant to you.
3. If you know anyone who is behind, encourage them to get caught up on their dues.
With a little effort on your part, you can help the SAG-AFTRA New Mexico Local get the representation it deserves.
Check Out the SAG-AFTRA Foundation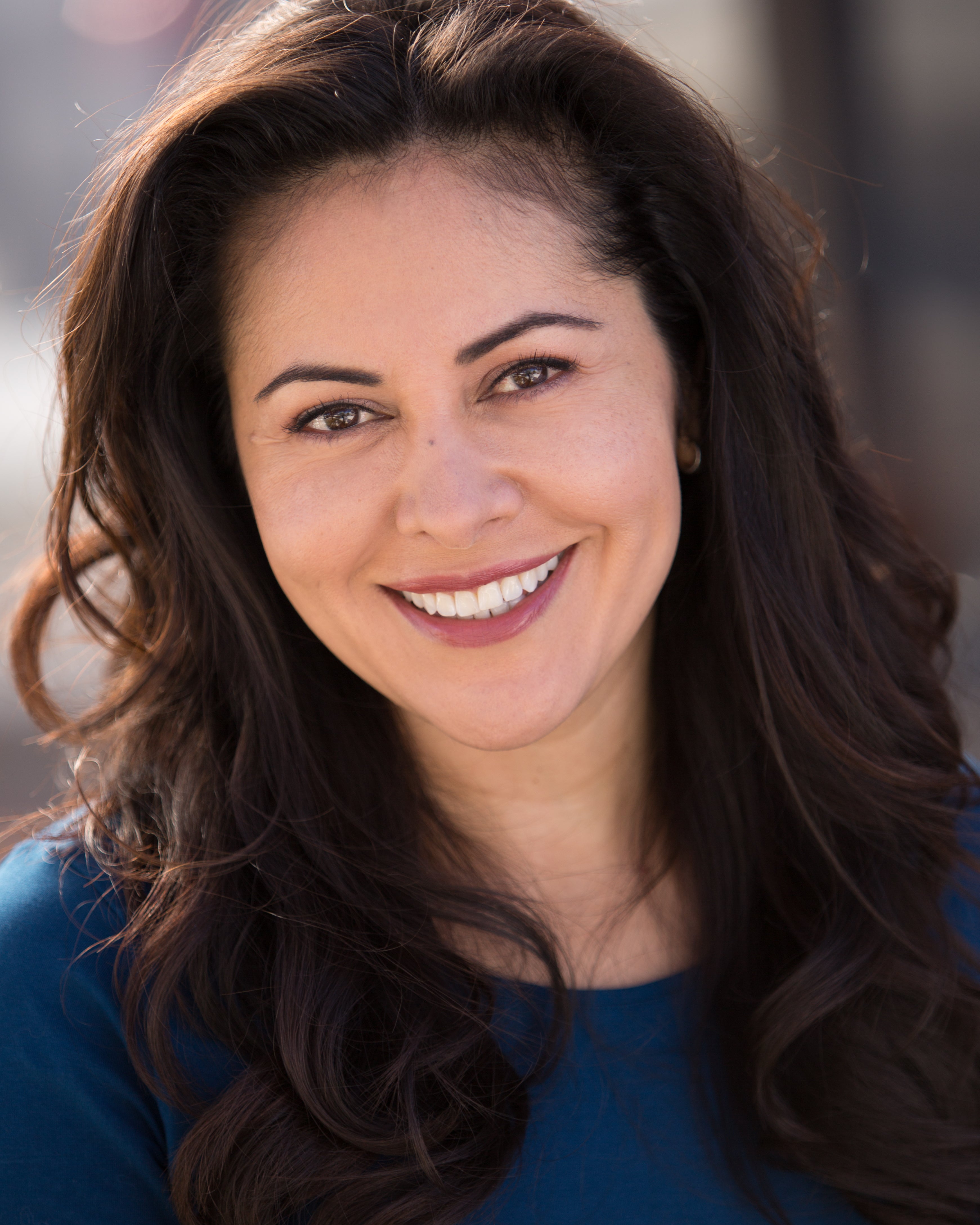 By Diane Villegas
SAG-AFTRA New Mexico Local Board Member
As a relatively new union member, I am continually discovering fantastic benefits of belonging to SAG-AFTRA, and my latest discovery is the SAG-AFTRA Foundation. If you are not familiar with the SAG-AFTRA Foundation, it is a goldmine of free resources geared toward supporting actors across the country and it serves the public through its children's literacy programs. If you are in L.A., you can catch the events live, but here in New Mexico, you can access the event via livestream or watch the video later on the SAG-AFTRA Foundation website. Oh, and I did I mention, they are all free?
Some of the main programs the foundation offers are: 
Casting Access Online Workshops - Casting directors and associates from the Casting Society of America and representatives from the independent casting community lead workshops that offer actors a wide range of educational and professional insights, from approaching the text to the auditioning process to casting etiquette.
Educational Seminars - Established entertainment industry professionals share information and offer valuable insights on the business side of acting. 
Conversations Program - Features inspiring Q&As and career retrospectives with well-known actors who explore the process and profession of acting with an audience of fellow performers. 
Financial Assistance Programs - Designed to help actors weather the ups and downs in the performing arts.
Children's Literacy Program - SAG-AFTRA members make a difference through the Foundation's children's literacy programs, reading to children in public schools and online, and contributing even further to spreading creative knowledge and inspiration while giving back to our communities.
For more information or to explore the vast library of resources and to see a schedule of upcoming events, go to SAG-AFTRA Foundation.
Enjoy!
Using the New Media Contract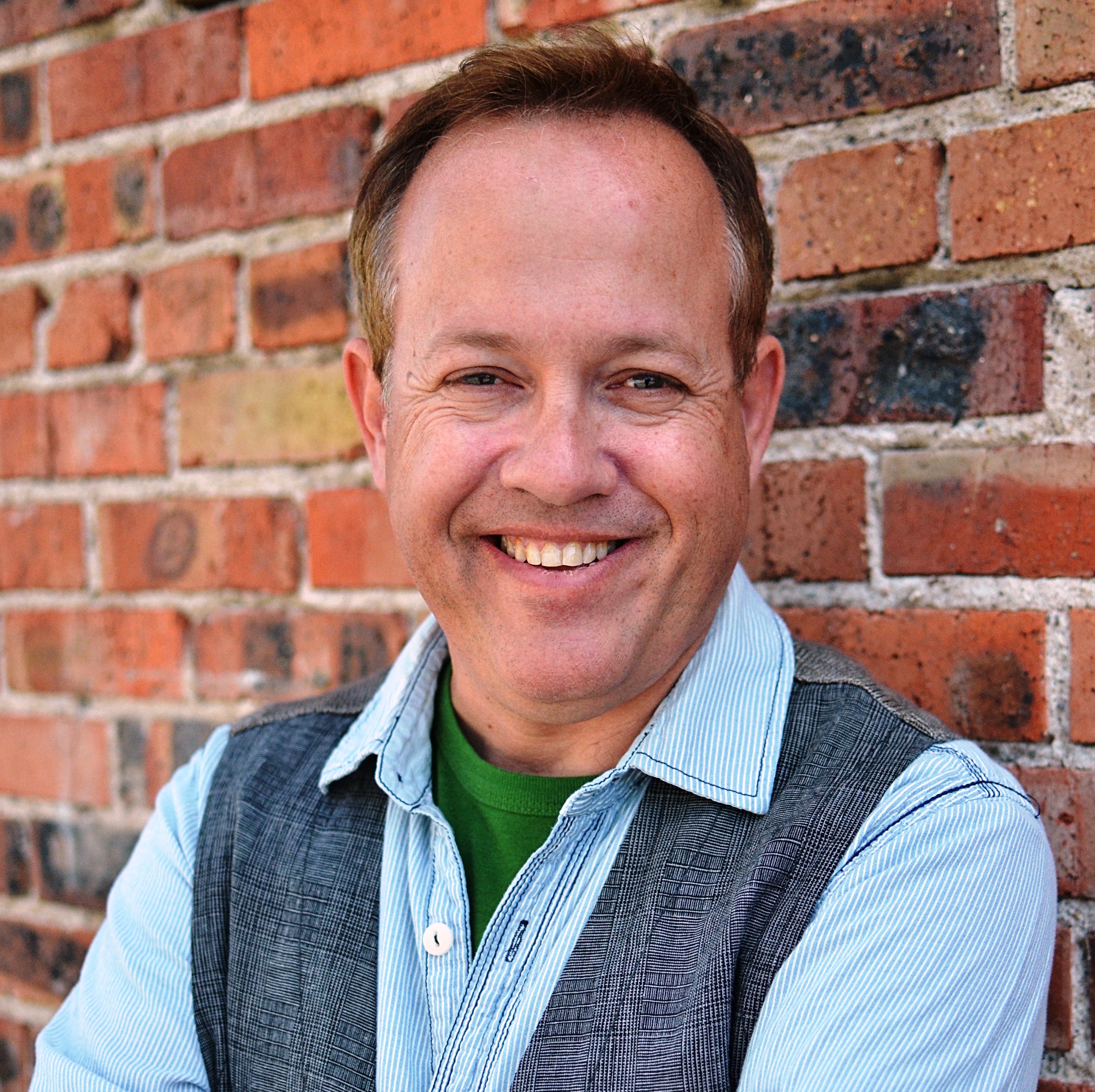 By Marc Comstock
SAG-AFTRA New Mexico Local Board Member
As filmmaking technology has become cheaper and more accessible, we as actors are encouraged to create our own projects and content — and why not? We have more to offer than just our acting; we have our own stories to tell.
But wait, we are proud SAG-AFTRA members and don't want to create our own content that has us working off the card, right? Right. So now what? Well, SAG-AFTRA is aware of this and thus the New Media Contract was created in 2014. This was done so that you can create your work and still have that work be on the card.
Now you're thinking, "I just want to write, shoot and act, but I don't have time for complicated paperwork." Again SAG-AFTRA understands this fact too and has made the contract pretty straightforward. Here's an overview:
First, if you are not already a signatory of SAG-AFTRA, you must do that first (and yes you can do it online). The work must fit under the following guidelines to qualify:
● It must be an independently produced project
● Intended for initial exhibition via the internet, mobile devices or any other platform now known or which may be adopted, excluding motion pictures, video games, commercials or any type of production or medium otherwise covered by any other SAG-AFTRA agreement
● Must be either original content or derivative content
There is no minimum pay scale. Initial pay is negotiable under this agreement. However, federal, state and local minimum wage laws do apply. Performers must be paid within five days of date worked. Pay deferments are allowed if the performers agree to the deferral. 
Residuals are only due if an original, made-for-new media program's final total cost, as exhibited, is $25,000 or more per minute and it is exhibited on a consumer-pay platform beyond 26 weeks.
Now that you have your overview, what's stopping you? Here's a link to the New Media page on the SAG-AFTRA website. Now go create!
'Be the Water'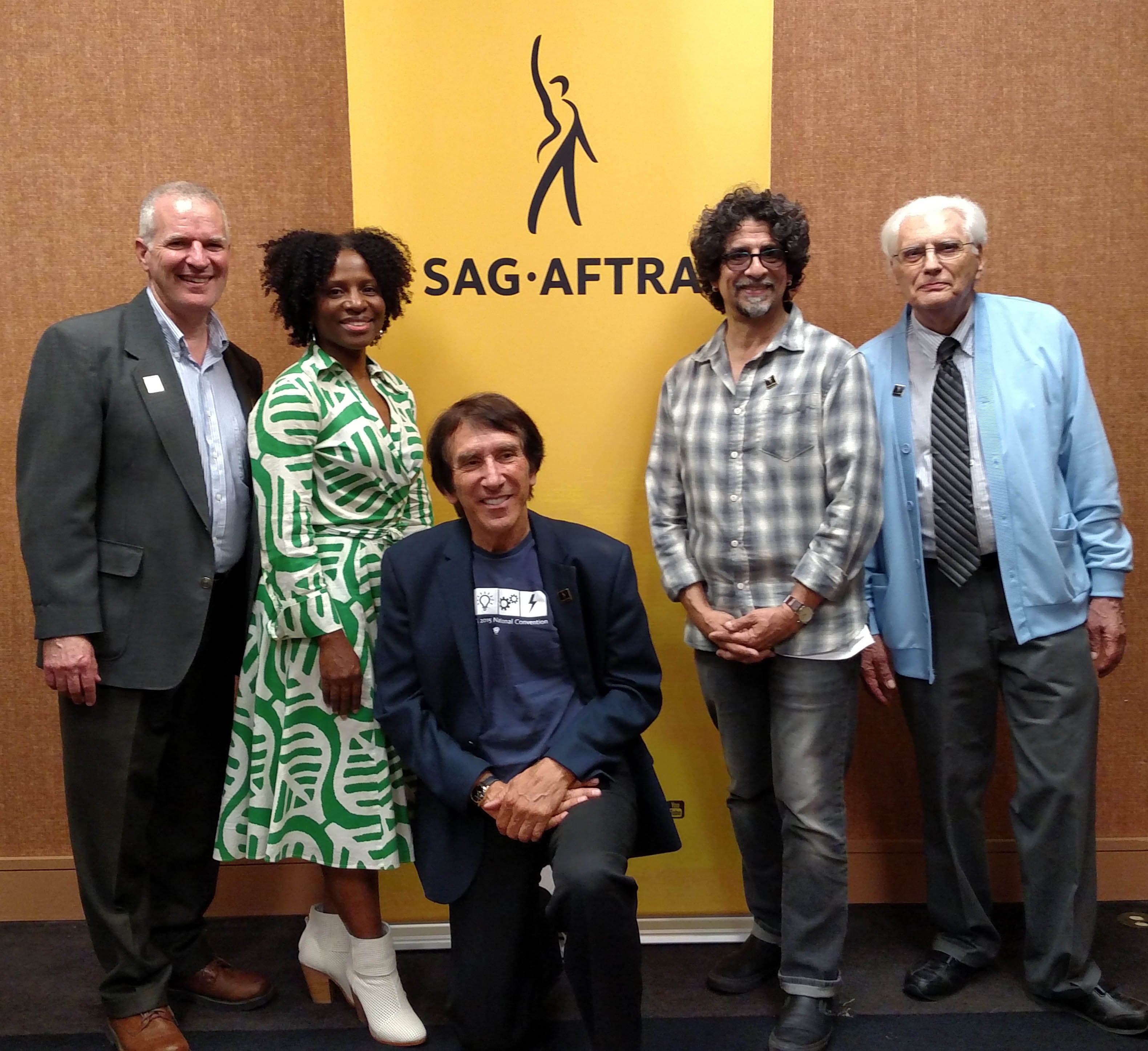 From left, Tom Schuch, Cynthia Williams, Mel MacKaron, Dan Navarro and Cliff Gravel
By Tom Schuch
New Mexico Local President
On April 23 and 24, the New Mexico Local was privileged to host SAG-AFTRA Vice President, Recording Artists Dan Navarro both at the annual Albuquerque Film & Music Experience festival and our spring general membership meeting. Over the course of the weekend, these events gave the film, television, voiceover and music communities an opportunity to hear and absorb Dan's enthusiasm and experience in two intimate settings. Many times in the past, we have booked actors, casting directors and agents to either sit on panels or appear individually at these events. All valuable of course, but to hear from a successful voiceover performer, musician, composer and dedicated SAG-AFTRA member gave the community and our members a great opportunity to learn about facets of our industry that are essential but not often addressed.
Dan's enthusiasm was contagious and inspiring over the two days. I could see in people's eyes that he had invigorated many into pursuing work and opportunities in the world of voiceover and music. He talked about the ease with which voiceover work can be produced through the use of the latest, inexpensive technology, no matter where you are in the world. As often happens at these events, people want to know how the guest got started and how they created a career. He was very open about the difficulty in the infancy of his career and how he tried everything he could in order to create an artistic world for himself. 
His early success as a singer/songwriter with his late songwriting and performing partner Eric Lowen and his persistence and tenacity in the world of voiceover has given him that life. But, the best advice Dan shared when asked, "How do you create and maintain a career in this business?" was to "be the water." In other words, be fluid and open. Keep your eyes and ears open to every possible opportunity around you and be flexible and ready to try new things. Dan has done so and created for himself a consistent and lucrative entertainment career. The SAG-AFTRA New Mexico Local wishes to extend their heartfelt thanks and appreciation for Dan's generosity of spirit and knowledge.
Let's All Work Off the Card
By Mel MacKaron
Hey all, I have a great idea! I haven't gotten a lot of work lately, but I've gotten some offers from some non-union projects. I think — as, apparently many others have — that I'll go for it. After all, who am I hurting? And I could use an extra $50 or $100. Yeah, I know that when I joined SAG-AFTRA, I agreed to abide by Global Rule One, but what's the big deal? And what's the chance I'll get caught?
Alright. Now that I have your attention, let me come back from fantasy world to reality land:
1. You're hurting everyone — all your SAG-AFTRA brothers and sisters, present and past. This includes those people who formed the union in the first place, many of whom lost lucrative careers because they were willing to sacrifice for the greater good. They gave up a lot so that all of us — this includes you — would get (to name a few):
• Better pay;
• Residuals;
• Health care;
• Safety on the set (i.e., better work conditions); and
• Pensions.
2. There's something in this world called integrity. Taking this verbatim from the SAG-AFTRA website, "Global Rule One states: No member shall render any services or make an agreement to perform services for any employer who has not executed a basic minimum agreement with the union, which is in full force and effect, in any jurisdiction in which there is a SAG-AFTRA national collective bargaining agreement in place. This provision applies worldwide. Simply put, a SAG-AFTRA member must always work under a union contract around the globe."
Your sense of integrity should guide you faithfully to live up to this agreement. It is the foundation that makes the union strong, which insures we will continue to improve the lives and livelihoods of our members. Every person who goes "off card" undermines the welfare of all the other members of SAG-AFTRA. It's selfish and it's wrong. It defies a basic precept of America when, in 1776, Benjamin Franklin eloquently said, "We must, indeed, all hang together or, most assuredly, we shall all hang separately."
3. The producers are your employers, not your friends. If they can get you on the cheap, they will. And without the protections of union contracts, you will not get residuals; you will not be guaranteed overtime; you will not earn contributions to your pension and health benefits. As our national executive director, David White, often says, "We want the industry to know that we (SAG-AFTRA) are easy to work with, but hard to fight." Go non-union and you lose those protections.
4. Global Rule One means just that. Your agreement with the union applies to any work you do worldwide. The only exceptions are in jurisdictions where we do not have a national collective bargaining agreement (unless there is an active organizing effort underway). If you're ever unclear as to whether a job is covered or not, call the union for clarification.
5. Finally, and this is where I always feel like Jacob Marley shaking his chains at Ebenezer Scrooge, let's get to the repercussions of violating Rule One. If — no, when — you are caught, you will face disciplinary actions. As the SAG-AFTRA website states, this action ranges "from reprimands to fines to expulsion (my emphasis)." That's right. You can lose your membership in this union. 
In other words, if you decide — selfishly — to go off card, you will get exactly what you wanted — and deserve: the right to do as much non-union work for chump change as you can. Does it still sound like a nifty idea?
I'm going to close this article (some of you might call it a screed or a tirade) by reminding all of the "faithful" that it is in your best interest to keep your eyes open. If you know SAG-AFTRA members who are working off card, it is your duty to report them. You may think it's not important, but it is. With a little effort, they might have turned the job to union. And every instance of Rule One violations undermines the rest of us. So anyone who violates their agreement with the union is not your friend. They are harming you — and me — and all other SAG-AFTRA members. The information you provide will be anonymous. No one will know who brought the violator to justice. And once all wayward persons are put on notice that we — you and I — take Rule One seriously, you will never have to hear another word from me on the subject. That in itself should make your honesty, integrity and enforcement worthwhile.
In solidarity, I hope you're all getting good union work and that I'll see you on the set.
Professional Representatives Corner: There's a New Franchised Agency in Town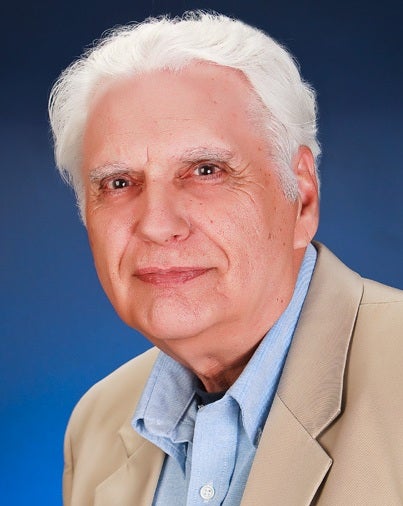 By Cliff Gravel
SAG-AFTRA New Mexico 2nd Vice President
There's a new SAG-AFTRA franchised talent agency in New Mexico: MGR Talent Agency LLC. The owners are Otis and Melissa Morehead. The agency became franchised with SAG-AFTRA on April 22 and it's growing exponentially due to Melissa's dedication and hard work in finding fresh faces for acting and modeling.  
They are open for new actors. Their website is mgrtalentagency.com (currently under construction) and you can reach the office by calling (505) 835-6787. Melissa can be reached by email at melissamgrtalent@gmail.com.
This means we now have three active SAG-AFTRA-franchised talent agencies in our very busy state: MGR, Mitchell & Presley Talent Group and the O Agency. More about these other agencies later. Let's keep Melissa busy too.