The Official E-Newsletter of the SAG-AFTRA Hawaii Local
CONTACT YOUR LOCAL
Brenda Ching
Executive Director
949 Kapiolani Blvd., Suite 105
Honolulu, HI  96814
Phone: 808-596-0388
Fax 808-593-2636
Email
HAWAII LOCAL BOARD
David C. Farmer – President
Charles Uyehara – Vice President
Jean Simon - Secretary
Colin Fong
Rebecca Maltby
John Nordlum
Lisa Romano
Leanne Teves
A Message from the President
Aloha Brothers and Sisters:
We kicked off the New Year at Honey's in Kaneohe with our third annual SAG Awards local party with great success. Thanks to local committee members Leanne Teves and Jean Simon for their very dedicated work that accounted for the fun and success. We look forward to having another event next January.
Our conservatory program has continued to offer invaluable workshops that are very well attended. More are planned for the future.
Click here to read more.
National Board Member Report
By Scott Rogers
During its Jan. 23 meeting, the SAG-AFTRA National Board of Directors approved the 2016 Commercials Negotiations Union Proposal Package in advance of bargaining that began on Feb. 17 in New York. In addition, the National Board approved the 2016 Commercials Contracts Negotiating Committee. Click here to read more.
Working Background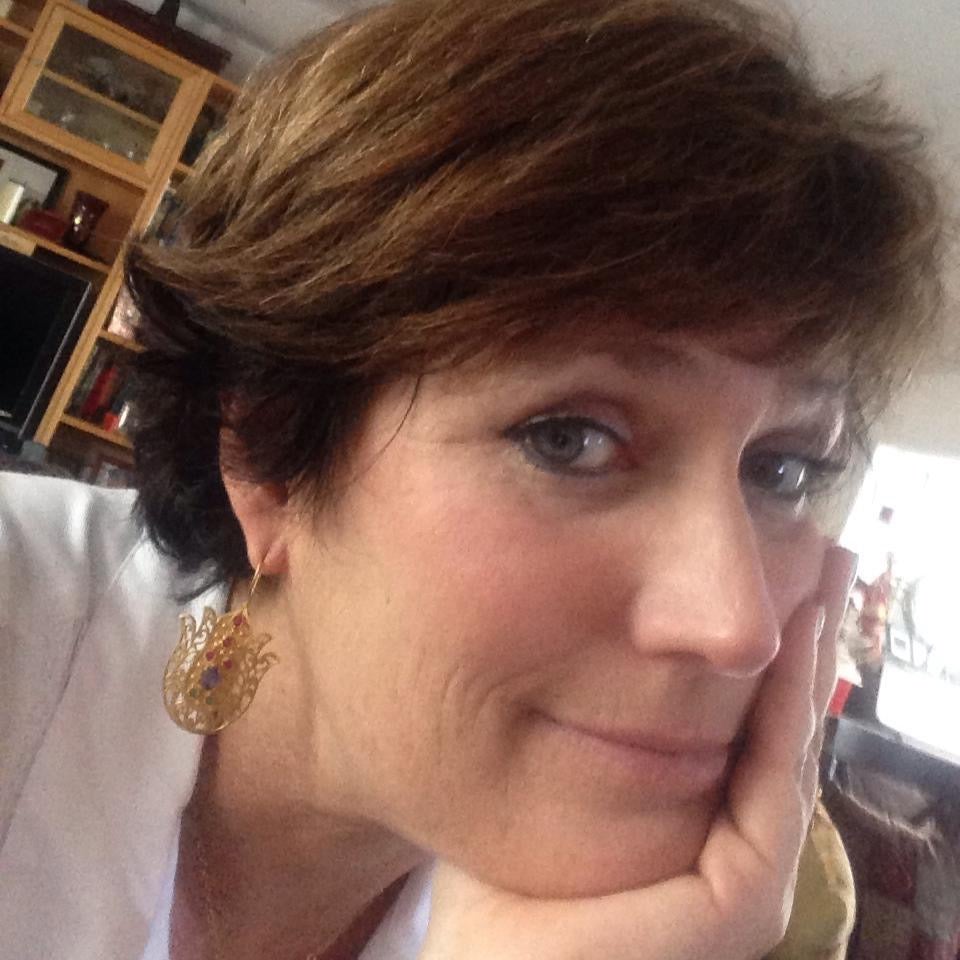 By Katie Doyle, CSA
Hawaii Casting Director 
When prepping for principal or background actor casting, we look for folks who have an understanding of the basic technical components of a television or film set, and who can follow production rules and instruction. Of course, everyone needs that first opportunity, and working as a background actor is a good way to get familiar with what actually goes on in the world of film production. Click here to read more.
Labor Breakfast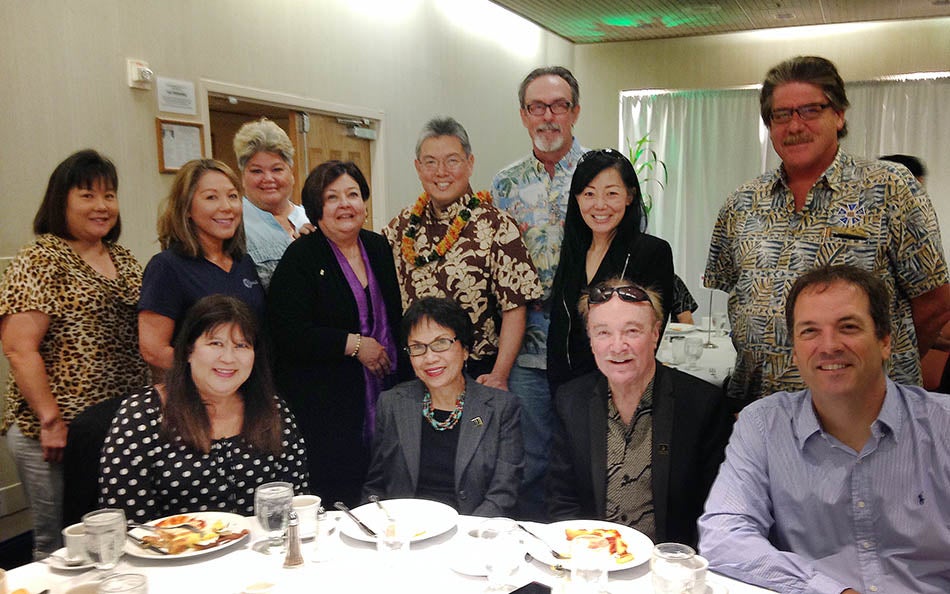 AFL-CIO Breakfast with U.S. Rep. Mark Takai, center, wearing lei, and members of AFA, APWU, IATSE, AFM and SAG-AFTRA on March 9. Takai provided an update to unions on the latest developments in Congress. 
Seeing Double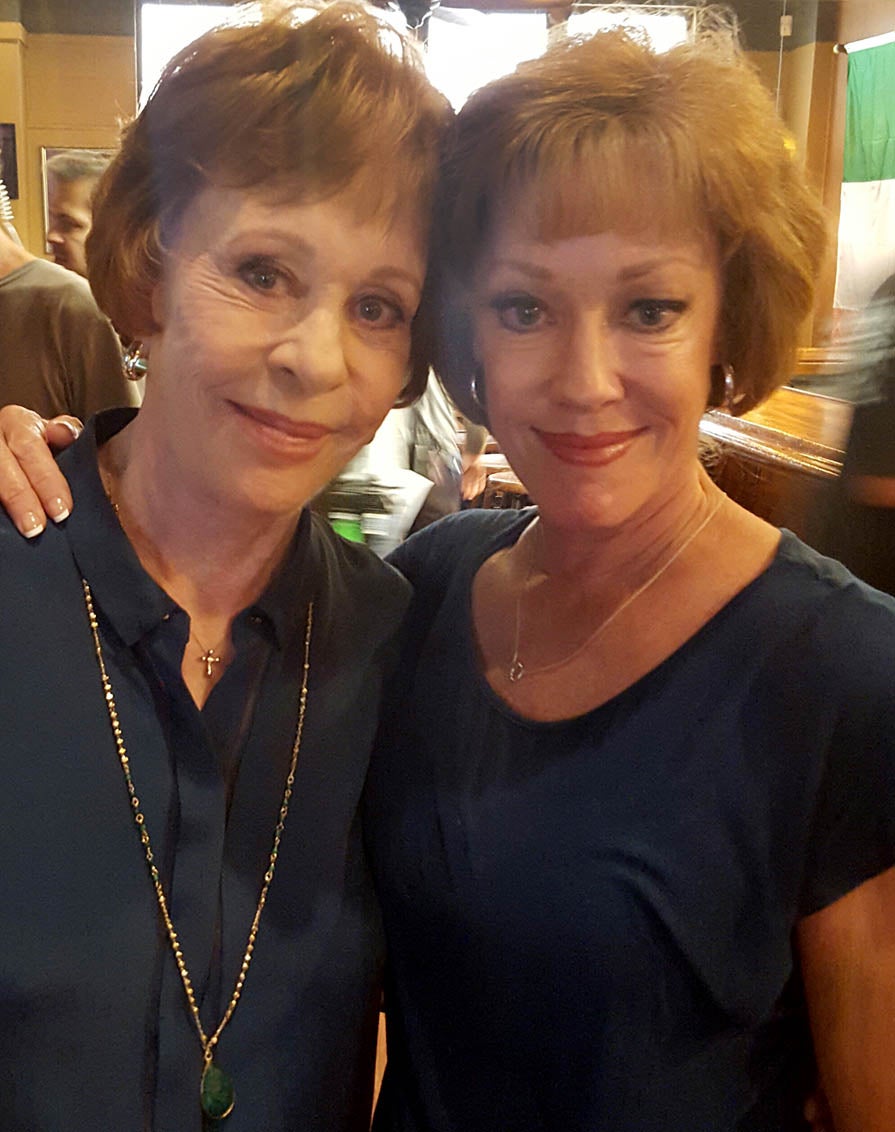 Carol Burnett and her double Sally Davis on the set of Hawaii 5-0. "I felt so honored to work on Hawaii 5-0 as Carol Burnett's stand-in and photo double. When I heard the news that she was going to receive the Life Achievement Award at the SAG Awards, I was so happy for her," Davis said. 
Casting Directors Offer Advice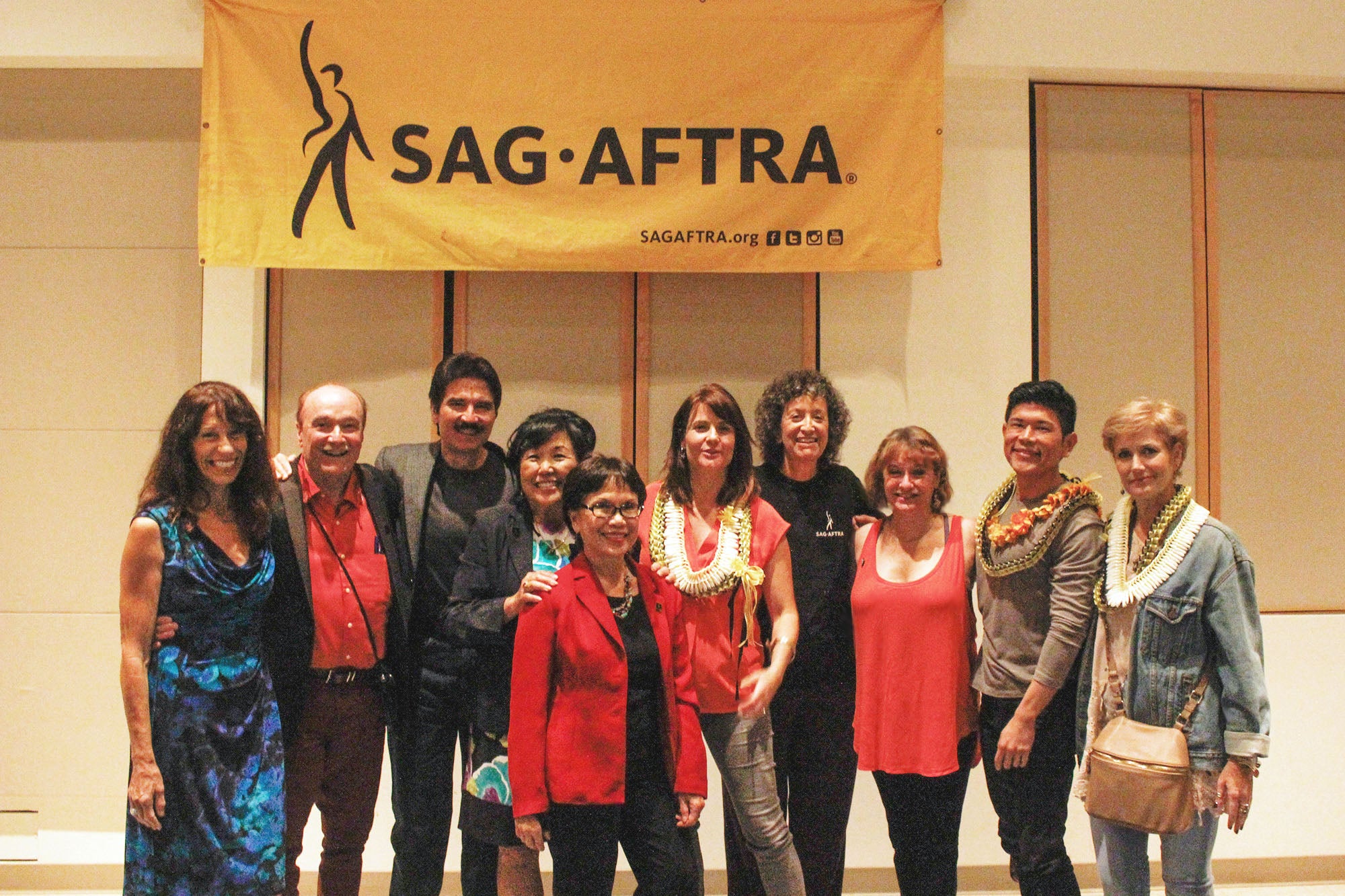 Local casting directors, wearing leis from left, Rachel Sutton, Brent Anbe and Katie Doyle, join board members and staff after the general membership meeting on March 21. More than 80 members came out to hear about trends in the industry and casting in Hawaii. 
SAG Awards Fun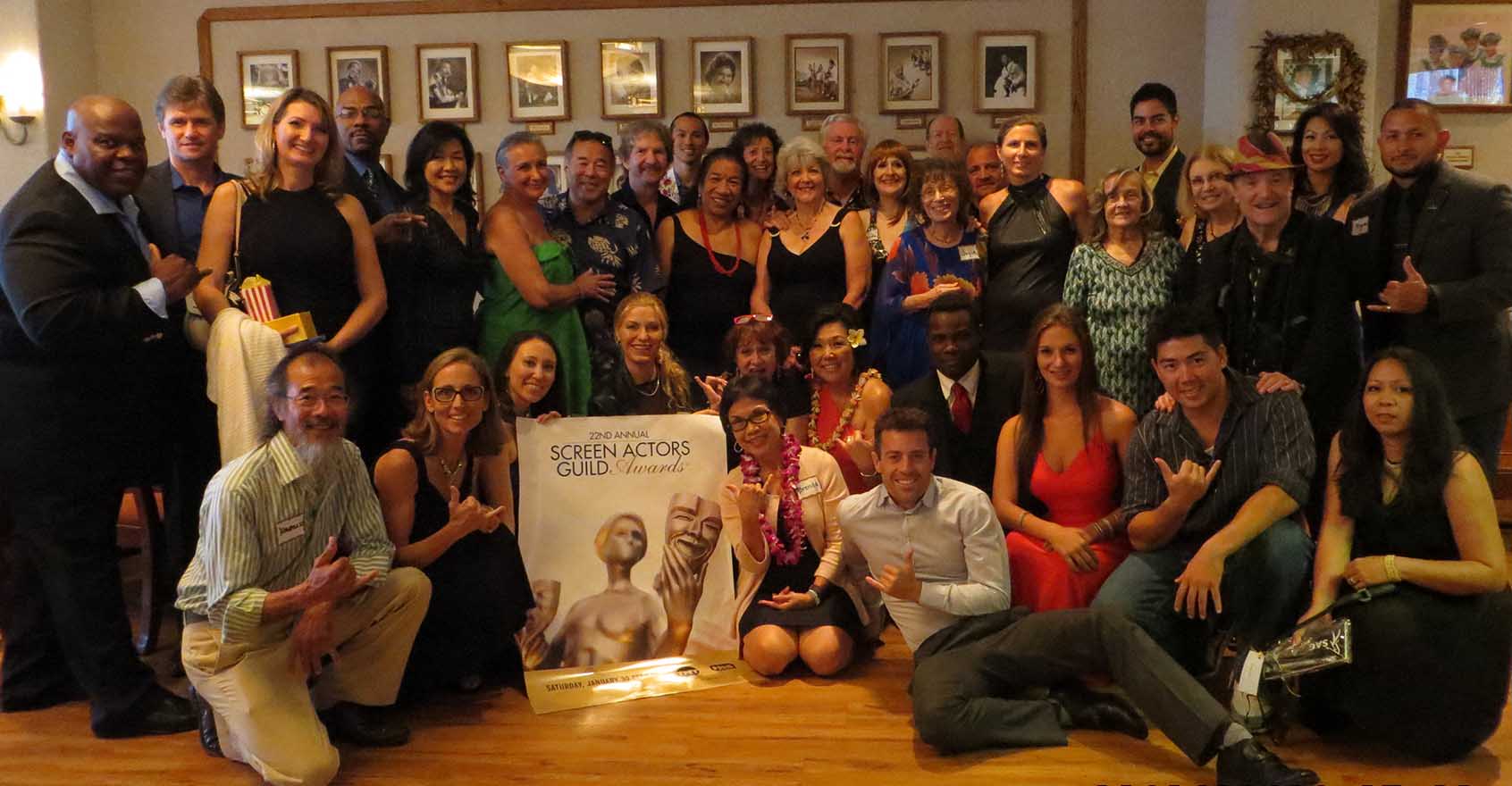 It was a perfect day for the 3rd Annual SAG Awards party at Honey's located at the foot of the Ko'olaus in Kaneohe. Members and guests mingled and perused the photos of Hawaii's musical and show biz legends that bedeck the walls. Once the awards show started, everyone settled in for an afternoon of food, drink and entertainment. Below, the view from the venue.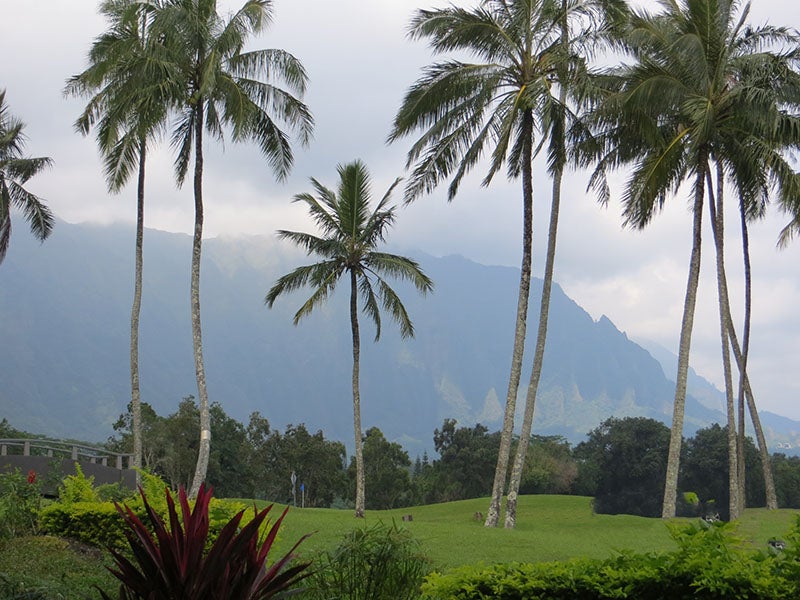 Marching for MLK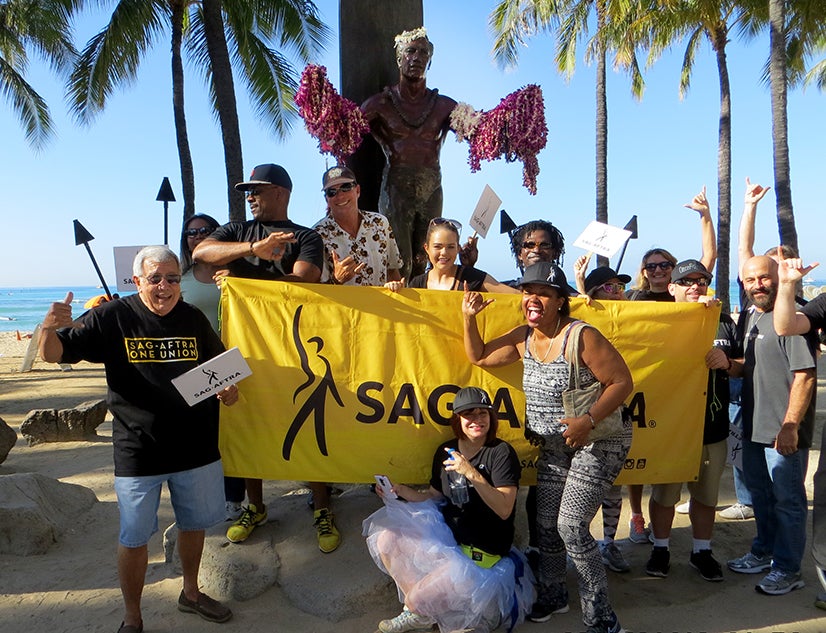 Members gather Jan. 18 for a march through town to honor civil rights icon Martin Luther King Jr. Click here to see more photos from the event.