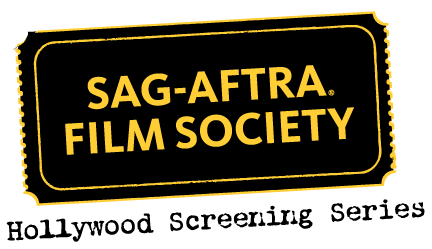 Film Society in Los Angeles has reopened registration for Season 2017.   For a very limited time, members in good standing may sign up for the remainder of SAG-AFTRA Film Society season 2017.   The membership fee is $120 and is not pro-rated.   Secured parking is available for an additional fee. The 2017 season started back in June, however members who sign up now will still have an opportunity to see numerous first-run feature films at the Directors Guild of America until April 2018.  Sign up today with a credit card or email us at filmsociety@sagaftra.org for additional information.
---
There is no need to RSVP for the screenings below unless otherwise noted. 
---

Click here to see the trailer.

Friday, November 10
6:30 p.m., 10:15 p.m.
Saturday, November 11
11:00 a.m.

Q&A with writer/director DEE REES, and actors CAREY MULLIGAN, JASON MITCHELL, MARY J. BLIGE will follow the 6:30 p.m. screening.

Cast: Carey Mullian, Jason Clarke, Mary J. Blige, Rob Morgan, Jason Mitchell, Garrett Hedlund, Jonathan Banks

Directed by: Dee Rees

Screenplay by: Dee Rees, Virgil Williams, based on the novel by Hillary Jordan

Produced by: Sally Jo Effenson, Cassian Elwes, Carl Effenson, Charles D. King, Kim Roth, Christopher Lemole, Tim Zajaros

Running Time: 134 Minutes

Rated: Not Yet Rated

Courtesy of: Entertainment Studios

Release Date: 11/17/2017

---

Click here to see the trailer.

Saturday, November 11
2:30 p.m., 6:15 p.m., 9:30 p.m.


Q&A with writer/director SCOTT COOPER and actors WES STUDI, Q'ORIANKA KILCHER, and RORY COCHRANE follows the 2:30 p.m. screening.

Cast: Christian Bale, Rosamund Pike, Wes Studi, Jesse Plemons, Adam Beach, Rory Cochrane, Peter Mullan, Scott Wilson, Paul Anderson, Timothee Chalamet, Ben Foster, Jonathan Majors, John Benjamin Hickey, Q'orianka Kilcher, Tanaya Beatty, Bill Camp, Scott Shepherd, Ryan Bingham

Directed by: Scott Cooper

Screenwriter: Scott Cooper, based on the manuscript by Donald Stewart

Produced by: John Lesher, Ken Kao, Scott Cooper

Running Time: 135 Minutes

Rated: Not Yet Rated

Courtesy of: Entertainment Studios

Release Date: 12/22/2017

---

Click here to see the trailer.

Friday, November 17
6:30 p.m., 10:00 p.m.
Saturday, November 18
11:30 a.m.

Q&A with actors ARMIE HAMMER, TIMOTHÉE CHALAMET, MICHAEL STUHLBARG, and director LUCA GUADAGNINO will follow the 11:30 a.m. screening.

Cast: Armie Hammer, Timothée Chalamet, Michael Stuhlbarg

Directed by: Luca Guadagnino

Screenplay by: James Ivory. Based on the Novel by: André Aciman

Produced by: Peter Spears, Luca Guadagnino, Emilie Georges, Rodrigo Teixera, Marco Morabito, James Ivory, Howard Rosenman

Running Time: 132 Minutes

Rated: R

Courtesy of: Sony Pictures Classics

Release Date: 11/24/2017

---

Click here to see the trailer.

Saturday, November 18
3:15 p.m., 6:30 p.m., 9:45 p.m.


Cast: Jessica Chastain, Idris Elba, Kevin Costner, Michael Cera, Jeremy Strong, Chris O'Dowd, Bill Camp, Brian D'Arcy James, Jon Bass, J.C. MacKenzie, Grahame Greene

Directed by: Aaron Sorkin

Screenwriter: Aaron Sorkin, based on the Molly Bloom book "Molly's Game: From Hollywood's Elite to Wall Street's Billionaire Boys Club, My High-Stakes Adventure in the World of Underground Poker."

Produced by: Mark Gordon, Amy Pascal, Matt Jackson

Running Time: 133 Minutes

Rated: Not Yet Rated

Courtesy of: STX Films

Release Date: 12/25/2017
Only $120 to join! Space is limited so sign up today online. 
You must be logged in and be a paid-up member to view and complete the online application below and pay by credit card.
(Please note: Credit card payment is only offered with the online application.) 
Click here to login and register.
Note: you must be current on dues, in good standing with the union and logged into the website, otherwise you will not be able to view the online application and register online.
Membership in the Film Society is the best deal in town!
For only $120 members have an opportunity to view about 60 films per season at the state-of-the-art Directors Guild of America as well as numerous off-site bonus screenings and cast Q&As.
Film Society members enjoy discounts at local restaurants and have a great movie-going experience: no ads, no trailers!
The Film Society's new season begins in June and runs through April 2018.
Sign up now online using a credit card!
Parking in the theater lot is available for an additional fee.
Don't delay, space is limited! 
In addition to the approximately 60 films screened at the Directors Guild of America last season, Film Society members are also invited to numerous "bonus screenings" and bonus events that featured Q&A's with many distinguished performers and filmmakers such as: Saroo Brierley, Damien Chazelle, Jessica Chastain, Billy Crudup, Luke Davies, Aaron Eckhart, Joel Edgerton, Stephen Frears, Greta Gerwig, Beth Grant, Hugh Grant, Ryan Gosling, Beth Grant, Simon Helberg, Callie Hernandez, Aja Naomi King, Pablo Larrain, Kenneth Lonergan, John Madden, Penelope Ann Miller, Mike Mills, Ruth Negga, Nate Parker, Sunny Pawar, Dev Petal, Natalie Portman, Matt Ross, Taylor Sheridan, Emma Stone, Meryl Streep, Miles Teller, Mykelti Williamson
Parking
Secured parking in the DGA lot is available for $9 in cash per screening, or you can purchase parking in advance. Members who did not order parking with their membership can purchase parking from the SAG-AFTRA Cashiers window (in the first-floor Membership Office) at 5757 Wilshire Blvd., Los Angeles beginning in June. Cashiers window hours are Monday – Friday, 9 a.m. - 4:30 p.m. Members can pay for parking with cash, checks or by money order. Below are parking prices for Season 2017:
$95 – for a Season Parking Pass. (Note: supply is limited)
$40 – for one book of Parking Coupons (Each book contains 10 parking coupons)
We encourage all members to enjoy the convenience of completing an online application and paying by credit card. If you'd prefer to apply by mail, please download and complete the application by clicking here.
Please check back with the website frequently for the latest updates and announcements about the new season of the SAG-AFTRA Film Society!
For Film Society information, call (323) 549-6658 or email filmsociety@sagaftra.org.
The latest information can also be obtained from the Film Society 24-hour hotline at (323) 549-6657.