September 24, 2008
NEW MEXICO BRANCH PRESIDENT'S MESSAGE
By: Rosalia de Aragon SAG NM Branch Council President It's been another exciting few months for Screen Actors Guild New Mexico Branch. We continue to attract exciting new projects like Terminator Salvation, Crash; the series, Crazy Heart, Easy Money (TV) and Transformers: Revenge of the Fallen. Our branch is growing by leaps and bounds and we're now over the 500-member mark! If you have friends who are SAG-eligible, encourage them to join. We offer so many member benefits. In fact, we're working with local businesses so that you're able to flash your SAG card and get a discount. Check out the NM Branch page on the SAG website tdecker@sag.org. Our efforts at the New Mexico Filmmakers Conference and First Visions were a success. Many people in the industry visited our booth and both workshops were sold out. Information about the low budget agreements and how easy it is to hire SAG actors in low budget projects was shared in the SAGindie 101 workshop. All who attended the panel discussion Everything You Wanted to Know About Acting in New Mexico, but Were Afraid to Ask got their questions answered by some of the best in the industry. Finally, our 75th Anniversary celebration was a blast! It was great to see guests from all areas of the business celebrating together. Wonderful food, fun, and entertainment! I want to extend a special thanks to Roy Costley, our National Board member who has volunteered countless hours on various SAG committees, including one for the current TV/Theatrical negotiations. If you see him, thank him for his dedication and hard work. I also want to especially remember Ed Pennybacker. He served the members of New Mexico for many years and we will miss him greatly. Best, Rosalia de Aragon SAG NM Branch Council President
NEW MEXICO BRANCH ELECTION NEWS
The Nominating Committee of the New Mexico Branch of Screen Actors Guild met in June 2008 to nominate the members listed below to run for the open council seats. The committee was chaired by Bill Sterchi and included committee members Rosalia de Aragon, Roy Tanner, Ben Glenday and Bill Derringer. No nomination petitions were received by the deadline, July 17, 2008 from other members wishing to run for the open seats. In any election in which no candidates are nominated by petition and only one candidate is nominated by the Nominating Committee for each vacancy, the New Mexico Branch Council may in its discretion dispense with the requirement of a written ballot and declare the persons nominated to be elected. Consequently, the Council declared the following members duly elected to the New Mexico Branch Council. Council Members at Large (2 year term): Karen Cotter Marilyn Morgan Donna Trone Cliff Gravel Alternate Council Member at Large (1 year term): Cynthia Straus
TRIBUTE TO ED PENNYBACKER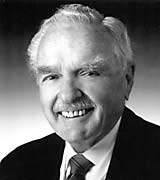 By: Mel MacKaron Council Member The New Mexico Branch of Screen Actors Guild lost a special member. Ed Pennybacker passed away Wednesday, July 23, 2008. He was our Branch president for eight years and a good friend for much longer. During his years of service to the Guild – both as President and a council member – his passion moved us forward. "Passion" is a word that described Ed well. Ed began his career as a newsman. Along the way he became an actor. He was also avid about horses and sports cars. Often after a council meeting, or just when the opportunity presented itself, he and I would sit and discuss the old days or special cars or issues that we felt were vital to the improvement of our Branch in particular and Screen Actors Guild in general. He was a stickler for precision, for detail, and for doing the right thing. Words were important to Ed. Sadly, words are insufficient to express the loss we feel at his passing. I miss you, Ed, and will always treasure our acquaintance and friendship.
NATIONAL BOARD MEMBER REPORT
By: Roy Costley Fellow New Mexico Actors! I've been asked to remind everyone how Screen Actors Guild is governed. SAG is administrated by our national board of directors which is separated into three divisions: Hollywood, New York and the Regional Branches. There are 20 Regional Branches, including New Mexico, and each Branch has at least one national board member representing its unique membership. I'm honored to be New Mexico's National Board member, having been elected by the membership in our great state. That's you, folks!! I'm fortunate enough to be on several "key" national committees. At present, the most important one I serve on is the SAG TV/Theatrical National Negotiating Committee in Los Angeles. I have been working to get New Mexico background performers covered under this contract. I'm happy to report that as of this writing, it's still on the table. Of course, there are many other issues of great importance still being negotiated with the AMPTP. We'll keep you informed as we move forward. The work keeps coming into our state and I look forward to seeing you at auditions and on the set. Respectfully, Roy Costley
NEW MEXICO SPOTLIGHT - INTERVIEW WITH BENJAMIN GLENDAY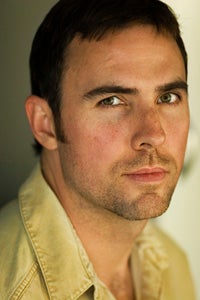 By Rosalia de Aragon Q - How did you get your SAG card? A - I joined SAG through Hollywood in 2001. I qualified with a principal role in the Paramount TV series Viper. Q – How did you get into acting? A - I grew up in Canada and immigrated to the United States in 2000. Moving to Los Angeles to pursue acting was always a dream, and I wanted to escape the cold weather. My cousins own a major key grip company in L.A. and several of them are involved behind the scenes…but I'm the only actor in the family. I work as a flight attendant as my 'day job' while I continue to develop my acting career. Q – You had a pretty dramatic event at your day job in 2001. Can you tell us about it? A - On the morning of September 11, 2001, I was assigned to work an 8 a.m. coast-to-coast flight from New York JFK airport to San Francisco. We took off and were an hour into the flight when we were told to make an emergency landing at the nearest airport. We landed in Indianapolis and were stuck on the runway for almost 3 hours and found out our airline was targeted. In fact, the parallel flight to mine—the 8am Newark to San Francisco--was tragically lost. I would have shared the hotel shuttle van with that crew if we had all landed as scheduled in San Francisco. I was laid off two weeks later for six months. It was very emotional dealing with the loss of those co-workers, but as a result I went back to pursuing acting full time. In 2002 I landed the role of "Cameraman" in X-Men 2. I had the opportunity to work with one of the best directors of our time, Bryan Singer. That role was a turning point in my acting career. Q - How did you end up in New Mexico? A - After reading about the Albuquerque Studios and realizing the potential in this market I made the choice to move to Albuquerque in January, 2007. That same month I was naturalized as a United States citizen. Q - How do you like New Mexico so far? A - I love it here. There is so much opportunity, and I am particularly impressed with the passion of the film community. Our local SAG Branch is very active and the event this past winter at the state legislature protesting the proposed incentive cap proved our solidarity in New Mexico. Strength in numbers is very powerful. Q - Any advice for local actors? A - Support the local SAG Branch as much as possible. Attend all the meetings, events, and classes you can. A collective voice and support of each other is very important in this day and age.
ORGANIZING COMMITTEE NEWS
By: Bill Sterchi Chairman Casting directors and talent agents attended an informal breakfast meeting sponsored by the Organizing Committee several months ago. The purpose of the meeting was to inform these industry partners about the Colorado Limited Letter of Adherence contract designed specifically for commercial productions in the local and regional market. This SAG contract offers lower rates; allows for short-term buys, one-year and 21-month prepaid use; and provides an opportunity for local commercial producers to work with SAG performers on a single production only basis. We want our partners to be aware of the options available to local producers and hope they will help us increase the amount of SAG commercials produced in New Mexico. Reaching out to future members, we've created an informational letter that was mailed to New Mexico SAG-eligible actors that encouraged them to join our guild. We also developed a "Welcome" letter to send to our new members, which will inform them of our local activities and suggest ways to become involved with our local branch. Additionally, we'll be hosting an orientation for new members, prior to the general membership meeting on September 20. This will be a great opportunity for new members to learn about the benefits and opportunities for SAG actors in New Mexico as well as get answers to any questions they may have. Finally, several committee members met with Gail Smerigan, VP Communications and Nick Smerigan, COO, of Albuquerque Studios. It was a very productive meeting and provided a great first step in establishing a good working relationship between Albuquerque Studios and our local SAG Branch. Our next informational meeting will be for New Mexican independent filmmakers, many of whom are also SAG members. We will discuss the variety of contracts available for low budget, new media, short and student films. The Organizing Committee meets once a month and welcomes involvement from our membership. If you would like to serve on this committee or have ideas and suggestions, please contact Bill Sterchi via Tammy Decker at tdecker@sag.org.
SAG NM CONSERVATORY NEWS
By: Robyn Reede Chairperson As promised, the SAG New Mexico Branch Conservatory Committee has brought you four great workshops so far this year: DGA director Janet Davidson, actor/acting coach Sheila Ivy Traister, Fern Orenstein, VP of Casting for CBS Television, and just recently, Deborah Dennison, an award-winning writer, producer, and director. All the sessions were well-attended and well-received. I want to thank all four women for dedicating their time and energy. Sheila in particular was very generous -- giving over 8 hours to each workshop group! The mission of the Conservatory is to help New Mexico SAG actors stay in top professional shape, offering the latest tips for success in the business and hands-on instruction you need for landing the part. We strive to offer training that allows our membership the opportunity to hone and develop their craft through workshops at a fair and reasonable price. The classes teach SAG actors how to attain essential tools in a supportive, nurturing environment. All sessions are benefits of membership. Notices for Conservatory events are announced to all New Mexico members via email and announcements on the SAG New Mexico Branch website section and are filled (quickly!) on a first-come, first-served basis. October/November will tentatively bring Francesca Ursone, a renowned acting instructor and director, playwright and performer who has appeared in dozens of theatrical productions including the renowned Moscow Art Theatre. Francesca studied under legendary acting coach Lee Strasburg, and has worked with famed casting director Lynn Stalmaster. So watch for those email blasts!
NEW MEXICO BRANCH'S SAG 75TH CELEBRATION
On July 13, 2008, the Land of Enchantment celebrated Screen Actors Guild's 75th Anniversary with an historic event at the equally historic El Rancho de las Golondrinas, a living history museum dating from the early 18th century. For the first time, three pillars of the New Mexico film community came together to celebrate their respective anniversaries – the New Mexico Film Office (40th), IATSE Local 480 (20th) and, of course, SAG's NM Branch – creating an event that also recognized the tremendous success of the region's red-hot industry. The evening provided a wonderful opportunity for the 275+ attendees to mingle with their colleagues on the set. "It was amazing to see people from all aspects of the film industry celebrating together," enthused Rosalia de Aragon, New Mexico Branch President. "Everyone from performers to crew to legislators attended this awesome event!" The big message of the gathering was solidarity. NM Film Office Director Lisa Strout congratulated the three organizations and New Mexico legislators for their combined successes, while IATSE Local 480 Business Agent Jon Hendry reminded the group of the need to work together for a thriving future. National Board Member, Roy Costley, recognized NM SAG's past and present leadership and our increased member numbers and work opportunities in the New Mexico market. He exhorted all to continue developing the unity exemplified by this remarkable event. The backdrop for all this harmony was idyllic. After a few anxious rain-filled days, the sun came out and smiled on the party. Danny Wilding's ethereal flute sang from the stage, while folks wolfed down Whole Hogs Café's killer barbeque. Birthday cake from Rose's Catering Service and music by DJ Dave Meyers closed out a perfect evening. SAG member Anne Johns summed it up by saying, "It's been great to have come in on the ground floor of the industry here, watch it grow and meet so many wonderful people. I have been an active member of SAG since 1975, and I just recently acquired my first Line Producer credit on Love Ranch, so I felt fully connected to all the parties that were celebrating. There was such an amazing feeling of solidarity. It was wonderful to have everyone together." We would like to thank the New Mexico Film Office, IATSE Local 480, the City of Santa Fe Film Office, Santa Fe Studios, Hotel Santa Fe and all of our great SAG volunteers for making it all possible.
NEW WORK OPPORTUNITY
Dear Screen Actors Guild Members: Allow us to introduce ourselves: We are Sound Central ABQ, a new sound recording and audio post production facility located in the heart of Downtown Albuquerque. You can find out more information about us by visiting http://www.productioncentralabq.com We are currently putting together a list of union actors for ADR loop group sessions on SAG signatory productions. Our goal is to become the premiere location for ADR in New Mexico as well as the rest of the country. We are looking for a diversity of union talent—all ages, ethnicities, accents, and backgrounds—and we'd love to have you on our roster. If you are interested, email your voice resume and samples of your work to jrclem1@mac.com. Include agent and personal contact numbers. Also tell us: languages you speak fluently, accents, voice age range, who you sound like, and anything else you'd like us to know about you. Many thanks, Sound Central ABQ
WELCOME, NEW NM SAG MEMBERS!
New Members: Art Usher, Lorri Layle Oliver, Kimberly Cox, KataLina Parrish, Preston Harmon, David Manzanares, Cynthia Fuentes, Carlos A. Cabarcas, John Page, Diana Martinez-Marr, Jess Montoya, Seraphine DeYoung, Myrna Vigil, Betsy Burke, David Scott Rubin, Carlos A. Montoya, Gabriel Merendon, Jake O'Brien Mulliken, Kurly Tlapoyawa, Rafael Herrera, Maria J. Bethke, Tommy Truex, James Burleson, and Joe Tuck Recent Transfers to the NM Branch: Kathleen Morrison, Anthony Blomquist, Luke Higgins, John Dziak, J. Michael Yak" Oliva", Timothy Nolen, Vanessa LaFortune, Stacy King, Kelli Seegers, Danetta Duggar, Vicki Jean Williams, Rand Kennedy, Amy Rose, Jack Leustig, Mike Moroff Burciaga, Jayne Levant, Daniel Main, Michael Ray Lloyd, Jake Crellin, Tenaya Torres, David Macklin, Christine E. Mackenzie, Tailinh Agoyo, Shelby Swatek, Carlos San Jurjo, Ronald O. Jaynes, and Dana Lynn Hee
iActor - WORKING FOR YOU!
By: Jo Edna Boldin C.S.A. Jo Edna Boldin, C.S.A., recently shared the following iActor success story from New Mexico. Please read, believe, and sign up with iActor if you have not done so. "I wanted to share an iActor success story with you. A few weeks ago I was looking hard to find an actor for a role on a TV series I was casting. The actor portrays a big, powerful, intimidating, crooked Mexican cop. The part required the performer be totally fluent in Spanish with no American accent. Not a small order for New Mexico or even L.A." After looking at all the submissions I still had no solid leads, then I thought of iActor. I put in the appropriate criteria and there he was--Mike Moroff Burciaga. Mike lives in a very small New Mexico town which I hadn't even heard of and he had no agency representation. I would never have found him without iActor. Not only did he book the role, but the director, who also happened to be one of the show's executive producers, told Mike that because of his brilliant performance, the crew would wrap an hour early." Thank you iActor!
---
For address changes, removals, and misdeliveries, please follow the procedures at: http://www.sag.org/Content/Public/Email_OptOut.htm