SAG-AFTRA joins  family, friends and co-workers in mourning the loss of The Young and the Restless star Jeanne Cooper, a pioneer in the world of daytime drama.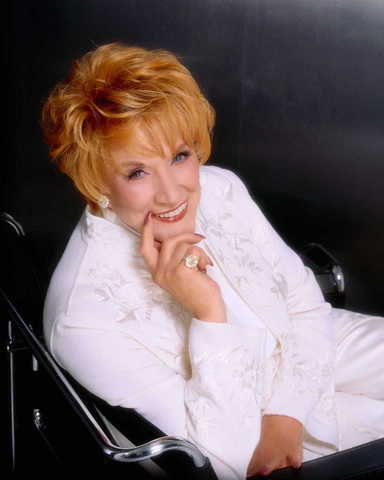 Cooper was a recipient of the 2009 AFTRA Media and Entertainment Excellence (AMEE) Award in Entertainment. At the gala dinner Cooper graciously accepted her award from then-Y&R co-producer Maria Arena Bell, who described her as "one of the most dedicated and hardest working actresses in the business."
 
"I am all the things she said," Cooper quipped. She also recalled her dedication to the union and the days of walking the line to get five-day workweeks.
 
"I had tomatoes thrown at me and called names and what have you," she said. "I never wanted to be a star. I wanted to be an actor. And if that's what you want to be for a lifetime, you have to have rules and regulations. You have to have leadership. You have to have embodiment of people who are willing to listen and follow and agree on the good things and work through the bad things and with [the union] we have done that."
 
Cooper's professional career began with the film The Redhead from Wyoming with Maureen O'Hara in 1953. She went on to appear in films with Glenn Ford, Tony Curtis, Henry Fonda, George Kennedy, Frank Sinatra, Jon Voight and Shelley Winters.
 
In 1973, she joined the cast of The Young and the Restless in the show's first year as Genoa City grande dame Katherine Chancellor, and was its longest-running cast member. She garnered multiple Daytime Emmy nominations, winning Outstanding Lead Actress in a Drama in 2008. In 1989, she received a Soap Opera Digest Award and the Soap Opera Digest Editor's Award. In 2004 she was honored with the Daytime Emmy's Lifetime Achievement Award.
In a statement, Cooper's on-screen Y&R sidekick and SAG-AFTRA Los Angeles Local Board member Kate Linder said, "My heart is breaking for Jeanne Cooper's wonderful family and for all of us who truly loved Jeanne through the years. Jeanne was my mentor and an amazing actress and friend. We've been through so much together and I loved her like family. She and Bill Bell were the two people most responsible for my career on Y&R. and the world is a darker place without them. When Jeanne welcomed you into her life, you knew it and it was a fantastic feeling. This is truly the end of an era, not just for fans of The Young and the Restless but for all of the people she touched throughout her long and distinguished career and life. She's always been larger than life and an inspiration to me and so many others. I can't imagine a world without Jeanne Cooper — it won't be the same without her fighting spirit and lust for life and to say she will be missed is an understatement for what we are all feeling today."
Photo courtesy CBS/Charles Busch