The Official E-Newsletter of the Hawaii Local
Q&A CORNER
I haven't paid my dues, and I haven't had any work. What can I do to preserve my union membership when I'm not actively seeking work?
You can place your membership on hold if you have been a member for 18 months. There are two types of inactive status that a member can request. The first one is Honorable Withdrawal, where the member is current in his/her dues. The second one is Suspended Payment Owing. A member can request Suspended Payment Owing status if they owe no more than two membership dues periods. If you are behind more than two membership dues periods, contact the office.
Important Phone Numbers & Websites
Pension & Health
(800) 777-4013
Health & Retirement
(800) 562-4690
General Information
(800) 724-0767
SAG-AFTRA Website
SAG-AFTRA Production Center
AFTRA-SAG Federal Credit Union
(800) 826-6946,
SAG Foundation
(323) 549-6649
AFTRA Foundation
(212) 863-4315
Hawaii Local Office
949 Kapiolani Blvd., Suite 105
Honolulu, HI 96814
(808) 596-0388 Office
(808) 593-2636 Fax
Brenda Ching
HAWAII FRANCHISED AGENTS 
ADR MODEL & TALENT AGENCY 
45-1123 Kamehameha Hwy., Suite #D
Kaneohe, HI  96744
Agent: Ryan Brown
Subagent:  Nazarene Anderson
Phone: (808) 596-2524
Fax:    (866) 702-2524
Email
KATHY MULLER TALENT & MODELING AGENCY
619 Kapahulu Avenue, Penthouse
Honolulu, HI  96815
Agent: Kathy Muller
Subagent:  Joy Kam
Phone: (808) 737-7917
Fax:     (808) 734-3026
Email
Co-President Glenn Cannon's Report
I have been away from SAG-AFTRA duties due to major surgeries and a lengthy hospital stay followed by a slow recovery. I am happily back now and catching up on the details of what is happening currently. There will be elections occurring for your local board coming up fairly soon, as well as other matters that have resulted from the merger. More information coming soon!
Co-President Rolf Burton's Report
Aloha SAG-AFTRA Hawaii! We have exciting news. We have a new local constitution that was recently approved. Coming up are local elections for board and officer positions. I encourage anyone who is interested to volunteer and consider running. None of these positions are paid. Everyone is a volunteer.
Being a board member requires no acting skills, it doesn't help you become a better actor. You still need to go to classes and market yourself. But being a board member is about being a part of an organized, unified group that ensures safe working conditions and fair wages.
The marketplace is changing every day. Companies are merging and creating monopolies, which is making it difficult for us to keep track of who owns what. For example, Disney now owns Marvel Comics and Star Wars. With media consolidation, SAG-AFTRA members have to look out for each other's best interests so that safety and fair wages are not eroded by our resistance to change. We have to look to new and better ways of doing business to ensure that all members are treated with the respect they deserve for their work.
Soon you will be receiving information on the election process. With one board, we have a collective voice. The new local constitution and the upcoming elections bring us closer to the completion of the merger agreement that you voted for last year.
National Board Member Report
by Scott Rogers
The National Board and all of our staff have been working very hard to merge what were two very different national unions into the new hybrid super-union, SAG-AFTRA. Although much has been accomplished, we have a lot to do before our first SAG-AFTRA National Convention in the fall.
I attended the National Board meeting in Los Angeles. We started with a Committee of Locals (COL) meeting on Feb. 1 and the National Board meetings on Feb. 2 and 3. The COL is comprised of National Board members from small and mid-sized locals across the country. 
National Executive Director David White reported that the SAG Awards had the highest Nielson ratings ever. He also reported that there has been exceptionally big "second screen" (mobile gaming and cloud gaming) growth. Same for ultra HD/3-D/Ultrabooks/voice/gesture controls, etc. All showed strong growth. SAG-AFTRA had a presence at the Sundance Film Festival and we're hoping to create the Actor's Lab there. More on that coming soon.
The next National Board meeting is April 20 and 21 with a COL meeting on April 19. I'll be there representing the Hawaii Local. I haven't missed one yet!
One Year of SAG-AFTRA
by Brenda Ching, Executive Director
A year ago, the members of SAG and AFTRA voted to merge the two largest performing arts unions. Locals across the nation merged their offices too. In Hawaii it was simple. There was no AFTRA local so I became the new executive director for the new union. In this first year, I'm working with a 21-member board. The new board is headed by Co-Presidents Glenn Cannon and Rolf Burton. While things didn't change that much, I've had to familiarize myself with new contracts, processes and new staff. During this first year, our combined Hawaii membership was more than 1,000. One of the first tasks the board had was to craft a new local constitution. In this first year, I worked with the committees on the local constitution, the newsletter, and SAG Awards. I coordinated our first SAG-AFTRA mixer with executives from CBS and the East West Players, and our first general membership meeting in the fall. The next steps in our new union are the upcoming national and local elections and, soon after, to get all of our contracts under SAG-AFTRA. It's been a whirlwind first year.
Conservatory Report
by Scott Rogers, Chair
The SAG-AFTRA Hawaii Conservatory held an audition clinic in February, which sold out in a matter of a few hours. I hope it's an indication that more actors are going to be training in the coming months. Casting Director Rachel Sutton has said it over and over again: She needs to see more trained actors! Hawaii Five-0 has been casting numerous good roles locally, but they're going through most of the trained, experienced actors. They'll need a lot more! Iris Klein is coming back in mid-July to do a repeat of her uber-popular Meisner-based workshop. When the official email notice comes out, be sure to sign up — before it sells out!
Local Constitution Approved
Mahalo to the local committee members who have worked diligently on the crafting of a new Hawaii Local Constitution. The new local constitution was recently approved by the Executive Committee at its meeting in March. The new constitution will govern the Hawaii Local. 
In Memoriam: Board Member Katherine Cleveland
by Brenda Ching, Executive Director
Board member and dear friend Katherine Cleveland passed away in February after a long illness. Katherine was a beacon of light on the board. She served on numerous committees, including co-chair of the Conservatory Committee along with Mary Ann Changg. It was Katherine who introduced us to acting instructors Iris Klein and Scott Rogers. During her tenure on the board, Katherine was an active participant on the national background committee.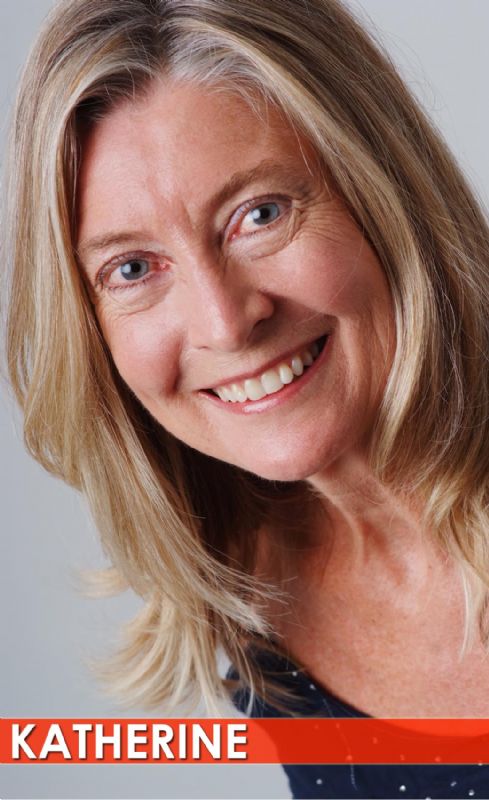 I remember the first time I met Katherine was on the set of Waterworld on the Big Island. I had flown over to address some of the concerns of the background actors. Katherine worked the entire run of the production and when she returned to Honolulu she came by the office inquiring more about her union. When a seat opened up on the board, she decided to run for office. That was in 1996. We will miss her presence and her valuable input and contributions. She enjoyed the challenging work on the board advocating for actors and keeping the Hawaii Local vibrant and relevant.
Dr. Martin Luther King Jr. Holiday Parade
by Becky Maltby, local board member
This year's turnout for the Dr. Martin Luther King Jr. parade through Waikiki went against the odds. The die-hard members who march almost every year were expecting more people to show up on the Monday holiday (Jan. 21), given that the union merger was less than a year old. Yet, we were a smattering of folks. The smaller number was not a deterrent in the least, however. We snagged an awesome spot in the lineup, marching right behind the U.S. Navy band and in front of the Musician's Union (all of two individuals — what's up with that?). This was the first time SAG, now SAG-AFTRA, could put on our entertainment hats to a live soundtrack. Some did what we like to do best: entertained the tourists who clapped and waved and braved the hot sun, dancing down Kalakaua Avenue to Anchors Aweigh. It was a blast! Did you know that you don't have to be a member to march with us? We don't check cards at the parade. Join us next time and bring your friends.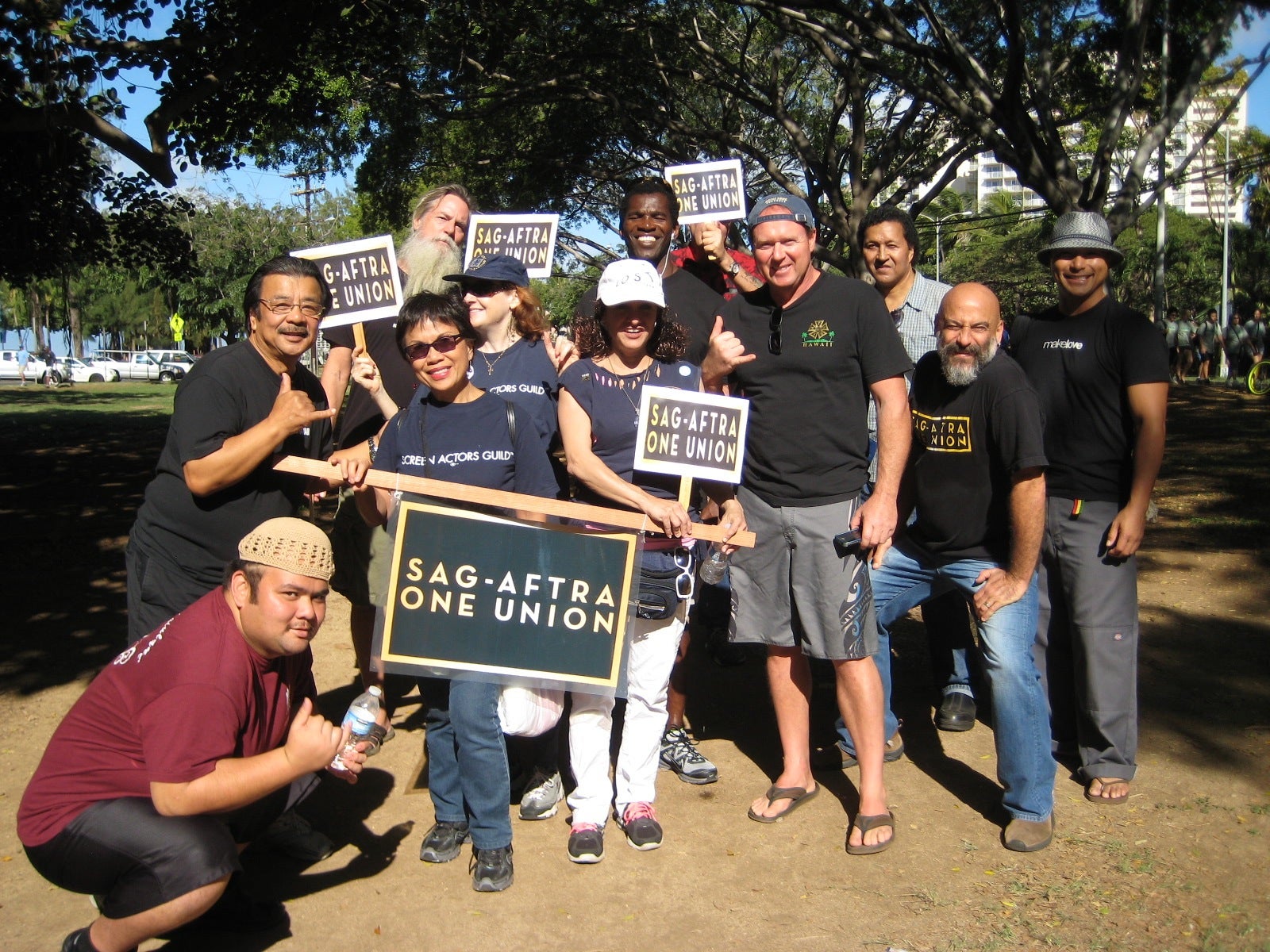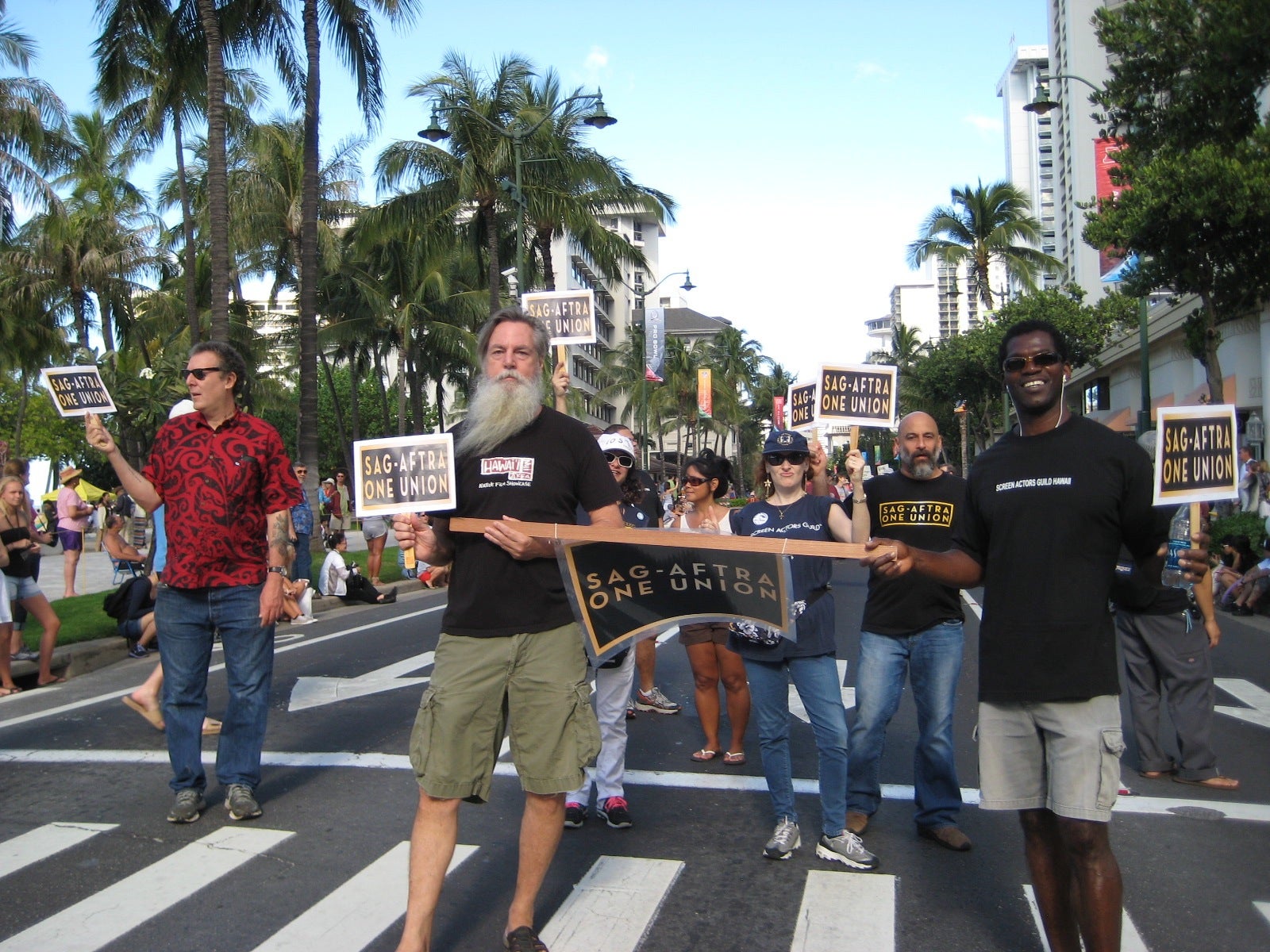 Hawaii's first SAG Awards Live Viewing Party
by Colby Haines, co-chair and event chair
On Sunday, Jan. 27, SAG-AFTRA members and guests gathered in the Kainalu Room of the Elks Lodge in Waikiki to view the SAG Awards live on TNT. This was the Hawaii Local's first such event. The scenic beachfront location was made possible by fellow board member Zulma Aguiar, who is an Elks member. As shown in the photos, the event was very festive as members and their guests mingled and celebrated our craft and the wonderful contributions made to the art by our outstanding fellow actors around the world. I want to thank board volunteers Pam Larson, Becky Maltby and Jean Simon, who assisted checking in the attendees, and Charles Uyehara for taking photos. This successful event has everyone looking forward to making this an annual affair. Stay tuned for information on next year's SAG Awards Live Viewing event, which will be Saturday, Jan. 18, 2014.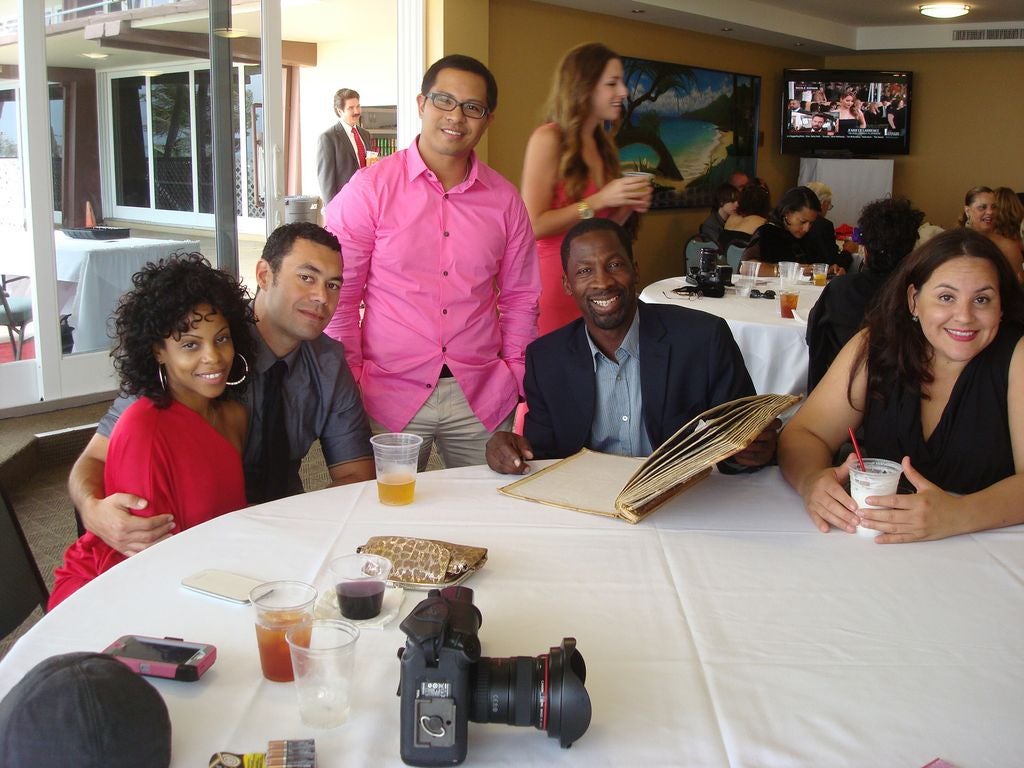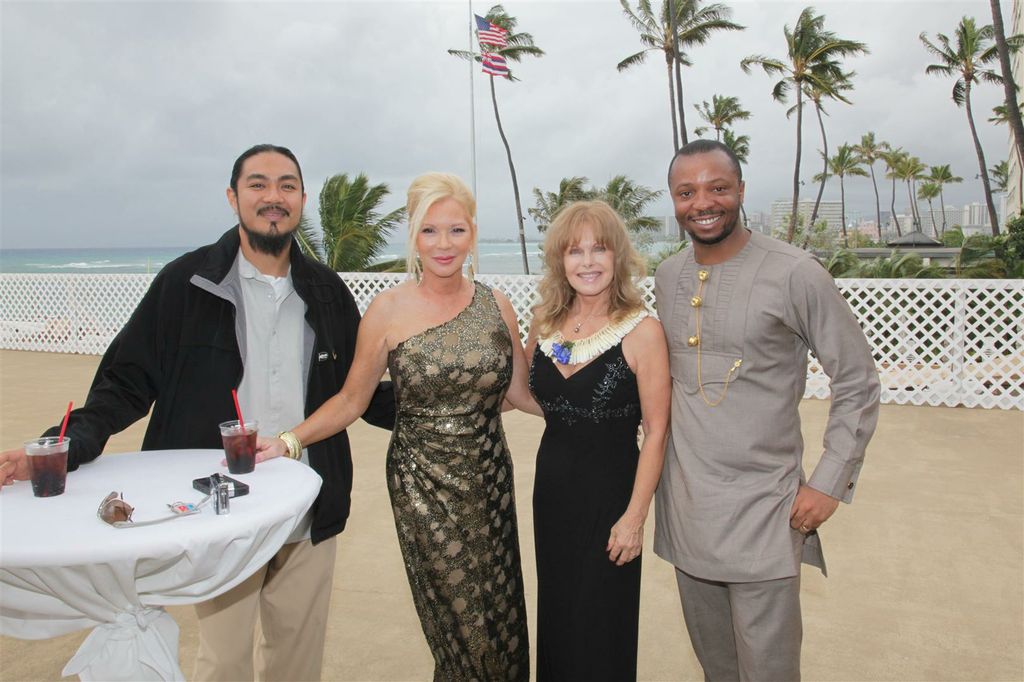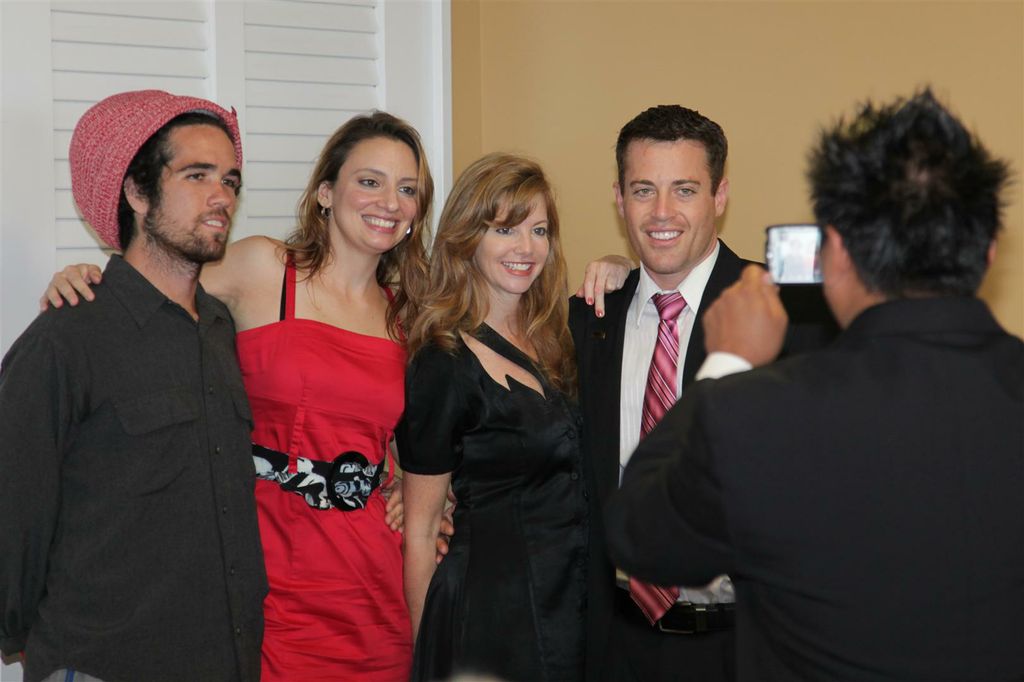 Dick Van Dyke receives the SAG Life Achievement Award
by Pam Larson, local board member
The highlight of the first Hawaii SAG Awards Viewing Party, to me, was Dick Van Dyke receiving the 49th SAG Life Achievement Award. Dick and I became friends on the 10-year run of his series, Diagnosis Murder. I'm often asked if Dick is as wonderful in real life as he appears on screen. My answer is yes! Dick is the most professional, talented, humble, funny and charming man I've known in this business. He loved work and always came prepared. No script or asking for a line, for him. He lit up our set with his smile and literally a dance in his step. Actor and song-and-dance man, he tap danced and sang on set with delight! He was a director's dream. Whatever was asked of him, he did it with a smile.
Off the set, you just want him as a friend. Parties at his home were incredible; he performed with his singing quartet. Halloween was his favorite. His house/haunted mansion rivaled Disney World. Christmas and caroling were a must. Dick also passionately supports the Midnight Mission homeless shelter in Los Angeles without fanfare.
Recently, it was stated he was surprised he got the award. I'm not. Watching him in the spotlight at the SAG Awards flashing that smile, and just knowing a tap dance was tapping in his head as he received the Life Achievement Award, was priceless. Congratulations to Dick, my mentor, my friend, my inspiration.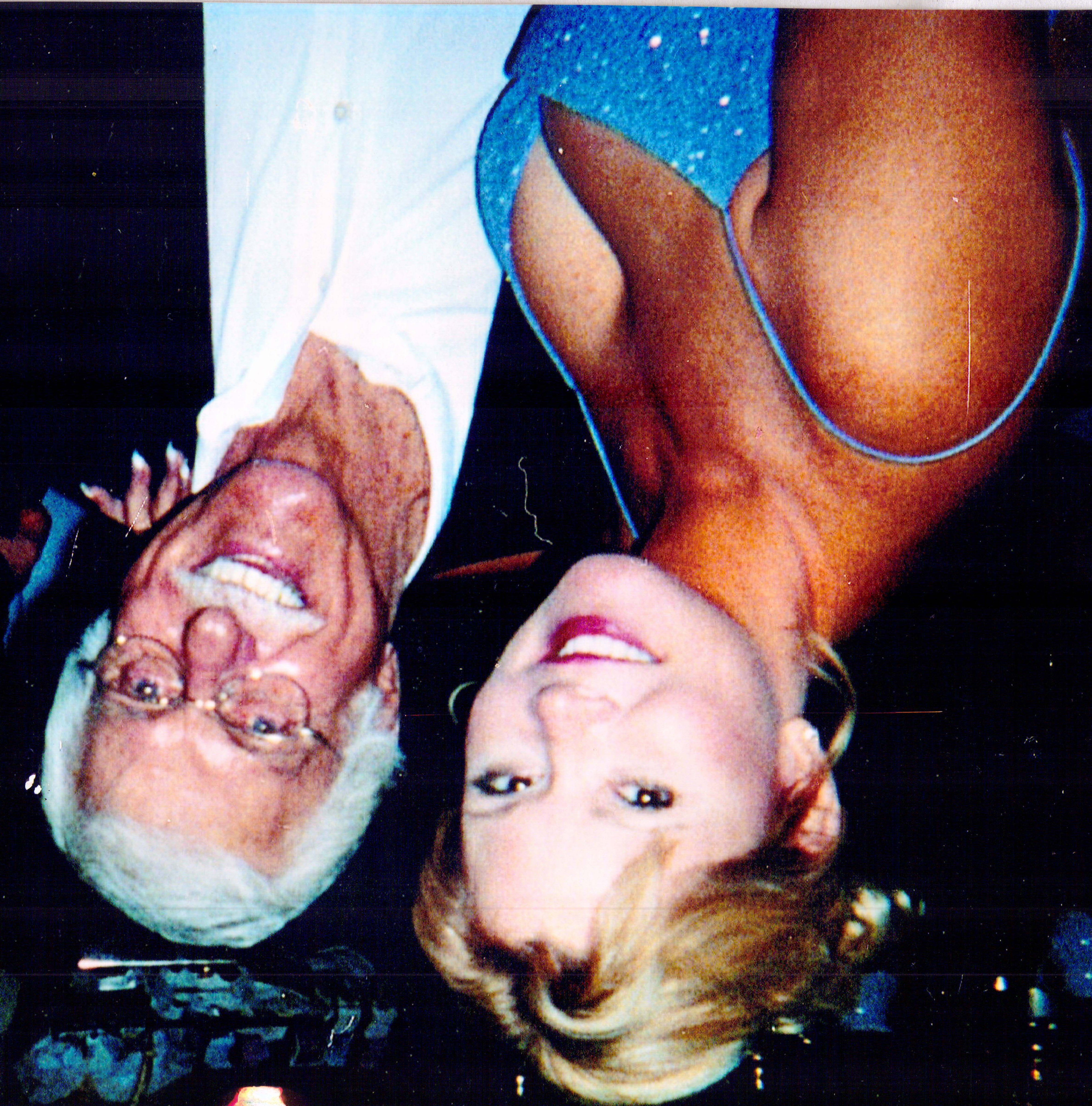 SAG-AFTRA Hawaii Local Board
Officers:
Rolf Burton, co-president and national board member
Glenn Cannon, co-president
Lynne Halevi, co-vice president
Scott Rogers, co-vice president and national board member
David Farmer, co-secretary/treasurer
Kevin Lye, co-treasurer
Jean Simon, co-secretary
Board members:
Zulma Aguiar
Regina Bailey
Dennis Chun
Sally Davis
Colby Haines
David Isei
Pamela Larson
Becky Maltby
Marc McClelland
John Nordlum
Richard Rodrigues
Lisa Romano
Charles Uyehara
Executive Director: Brenda Ching
Important: We Don't Want to Lose Track of You
Keep us up to date with your current contact information. If your email address is not listed with the Hawaii Local, you're not getting the latest news on productions, conservatory workshops and what's going on. If you have changed your contact, please contact us so can assist you with your change(s).