The Official E-Newsletter of the SAG-AFTRA New York Local
FREE CANCER SCREENINGS 
The Cancer Services Program (CSP) at the Ryan/Chelsea Clinton Community Health Center is a program funded by the New York State Department of Health, which works with health care providers to offer free screenings for breast, cervical and colorectal cancers for uninsured New York state residents. SAG-AFTRA members who do not currently have insurance, especially those in high-risk groups, are encouraged to take advantage of this potentially life-saving resource.  
For breast and cervical cancer screenings, women must be age 40-plus or, if at a high risk for breast cancer, they can be screened under 40. For colorectal screenings, men and women must be age 50-plus to receive a take-home Fecal Immunochemical Test (FIT Kit) or at high risk to receive a colonoscopy. For any abnormal screening results, CSP may cover diagnostic follow-up tests, case management and assistance with finding treatment if cancer is found.
The CSP team can enroll SAG-AFTRA members into the program, book appointments and send reminder notifications. The team is here to guide you through the entire process and help alleviate anxieties about getting these essential cancer screenings.  
Please contact Sharmistha Mohapatra, supervisory health educator, at 212-484-5857, or Amy Ly, AmeriCorps outreach & engagement specialist at 212-265-4500 ext. 4820. For additional information, visit the website.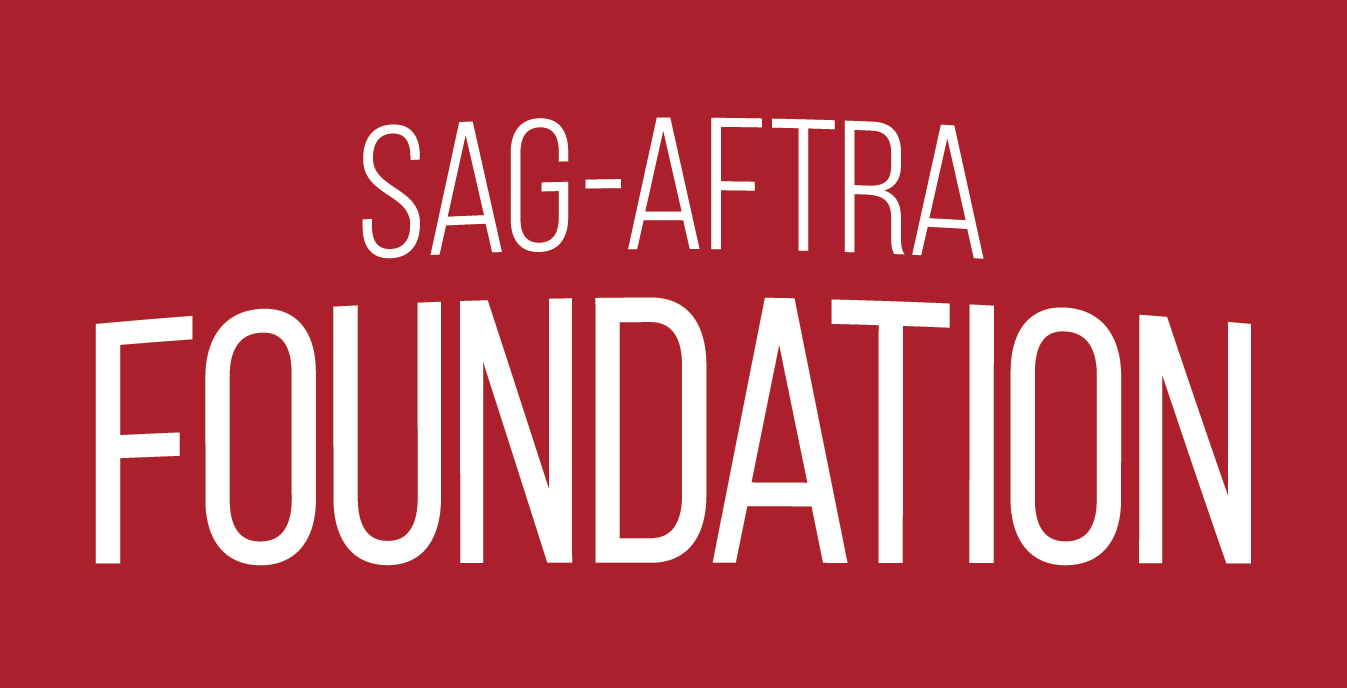 SAG Foundation Is Now the SAG-AFTRA Foundation
At its 30th anniversary celebration on Nov. 5, the SAG Foundation unveiled its new name: the SAG-AFTRA Foundation. Under its new moniker, the SAG-AFTRA Foundation will continue the mission of providing vital assistance and educational programming to the professionals of SAG-AFTRA, enhancing and expanding the services and resources that give union members the tools and skills they need to stay ahead of the curve and on the cutting edge of industry demands. Several board members attended the Nov. 5 event, including founding board members Maureen Donnelly and John McGuire. Visit sagaftra.foundation for more information.
NYED Jae Je Simmons to Retire
New York Executive Director Jae Je Simmons will retire at the end of 2015 after more than 17 years of combined service at SAG-AFTRA and Screen Actors Guild. Simmons started at the Guild as the executive administrator of SAG's Affirmative Action and Diversity Department and was promoted to New York executive director in 2002, the first woman and African-American to hold the position. During her tenure, Simmons has guided the New York Local through significant developments, including the merger of SAG and AFTRA, the relocation of the offices to 1900 Broadway, and a major increase in local film and television production, resulting in expanded work opportunities for New York members.  
"The myriad of experiences I have from my tenure at SAG and then at SAG-AFTRA, were nothing short of extraordinary," said Simmons. "I am proud to have been a part of this illustrious and vibrant organization and to have worked with the dedicated members and staff that will continue to make SAG-AFTRA great."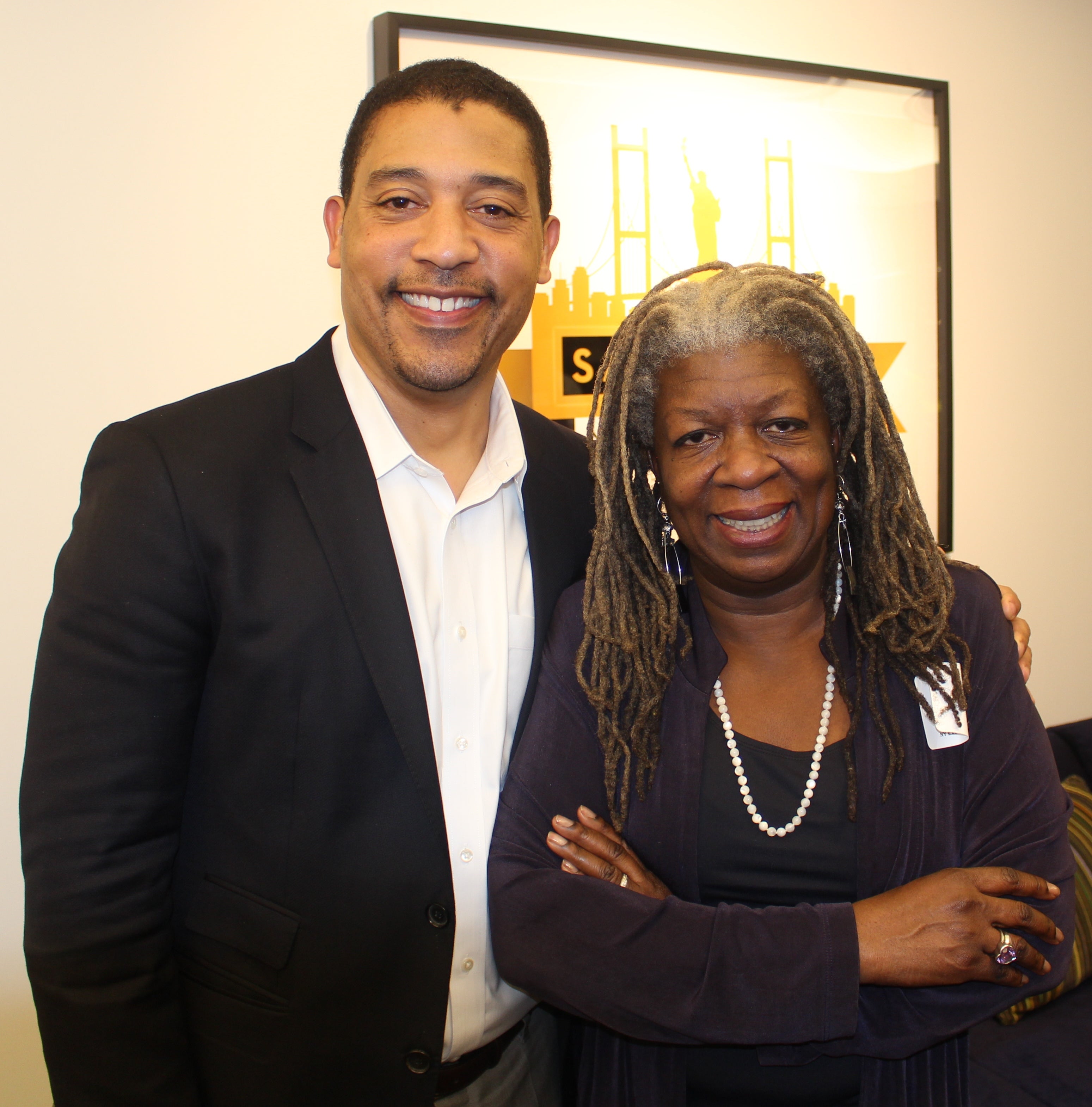 National Executive Director David White and New York Local Executive Director Jae Je Simmons
EVP Gabrielle Carteris Meets With New York Delegates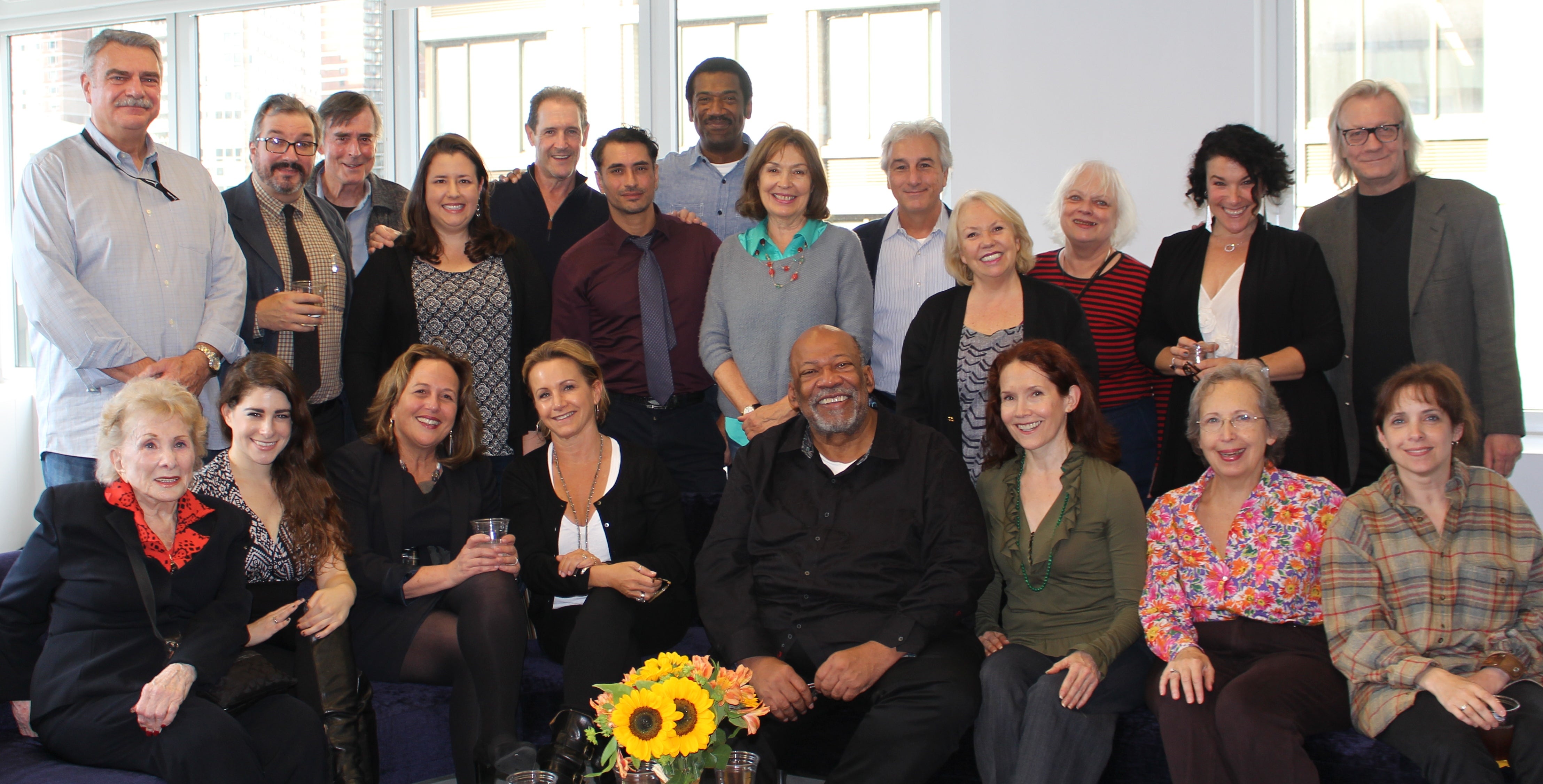 SAG-AFTRA Executive Vice President Gabrielle Carteris visited with N.Y. Local Board members and convention delegates at an informal wine-and-cheese mixer at the New York office on Oct. 29. Delegates shared their impressions of the recent national convention and discussed ways to further advocate on behalf of union members. 
Senior Advisor John McGuire Honored At Musuem of The Moving Image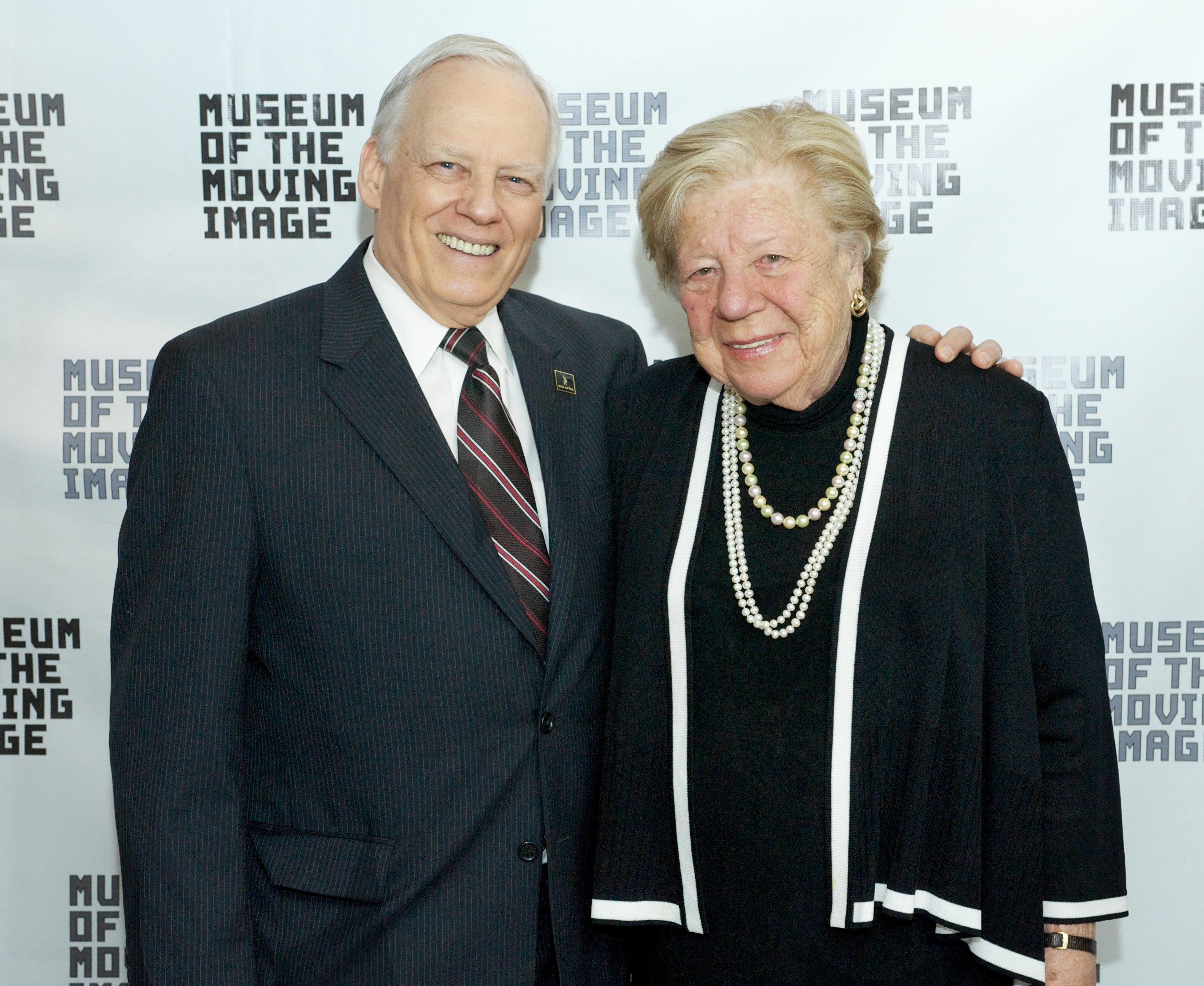 John McGuire with Claire Shulman, former Queens Borough president and trustee of the MMI, who presented the award. Photo credit: Ann Billingsley
Senior Advisor John McGuire was honored by the Museum of the Moving Image at a ceremony on Oct. 20. McGuire, who served as the museum's vice president and founding chairman, was recognized for his pivotal role in founding the museum and for his years of service as a trustee.
The Museum of the Moving Image is recognized as a leading institution in advancing the understanding and appreciation of the art, history and technology of film, television and digital media. The evening also served as a celebration of organized labor: Matthew Loeb, international president of IATSE, and Thomas O'Donnell, president of the International Brotherhood of Teamsters Local 817 and director of the Motion Picture and Theatrical Trade Division, were also honored.
Additionally, McGuire has been instrumental in securing free admission for SAG-AFTRA members to the museum, so be sure to pay a visit and take advantage of this wonderful resource. 
Healthcare Safetynet Committee Hosts Annual New York Local Health Fair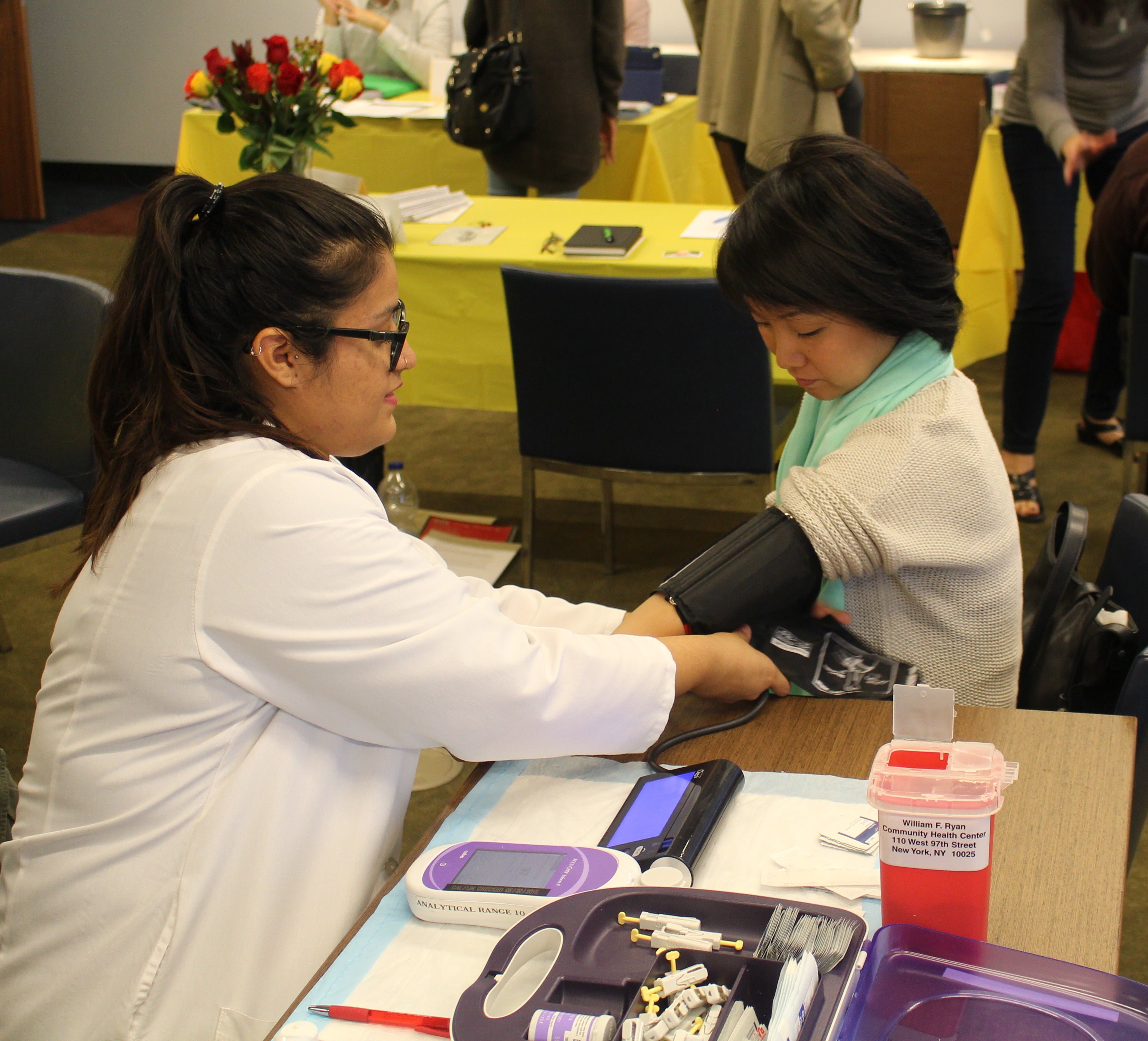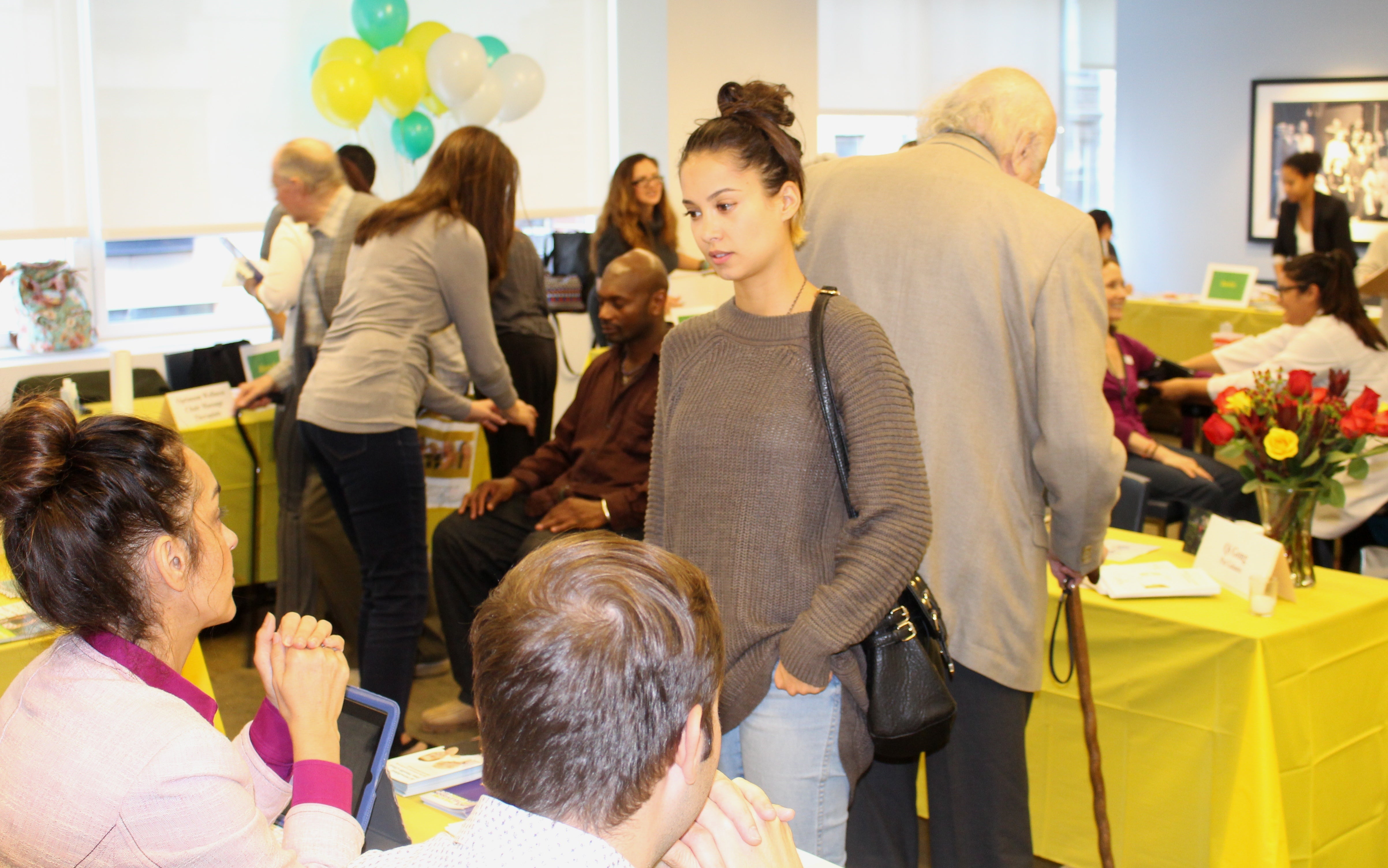 Nearly 250 SAG-AFTRA members filled the member spaces at 1900 Broadway on Wednesday, Oct. 14, for the annual New York Healthcare Safety Net (HCSN) Committee's annual Health Fair. Free services for members included chair massages, Reiki sessions, BMI and glucose tests, ear seed auricular therapy, qi gong sessions, dental information, and free HIV and hepatitis-C screenings. All members who attended were offered complimentary healthy food. 
Informational seminars were offered in the boardroom from AFTRA H&R, SAG P&H and The Actors Fund Health Insurance Resource Center, as well as from independent speakers about spinal alignment and vocal health. One of the biggest draws was the free flu shots provided by The Actors Fund, supported by funding from the SAG Motion Picture Players Welfare Fund. Janet Pearl and Dr. James Spears from the Al Hirschfeld Free Health Clinic were on hand to administer the shots, which were provided in a separate, private room. 
New this year, the HCSN Committee partnered with the American Red Cross to offer a blood drive on site at the SAG-AFTRA office. Committee member Bill Rapp has been organizing blood drives for performing artists for years, and the committee was excited to include a blood drive as part of the day's offerings. 
"It was exciting to see our New York Health Fair deliver an increased array of wellness services," said National HCSN Committee Co-Chair Cathy Lilly, who spearheaded the event. "Bravo to all who volunteered time and expertise to create this expanded event. Cheers to my New York HCSN in partnership with MOVE New York and MORE committees, SAG-AFTRA Membership Outreach Director Bernadine Robbins, and all of our wellness providers. I bow to you all."
Note: The Actors Fund will be offering flu shots at the Al Hirschfeld Free Health Clinic. Click here for information.
Transgender Panel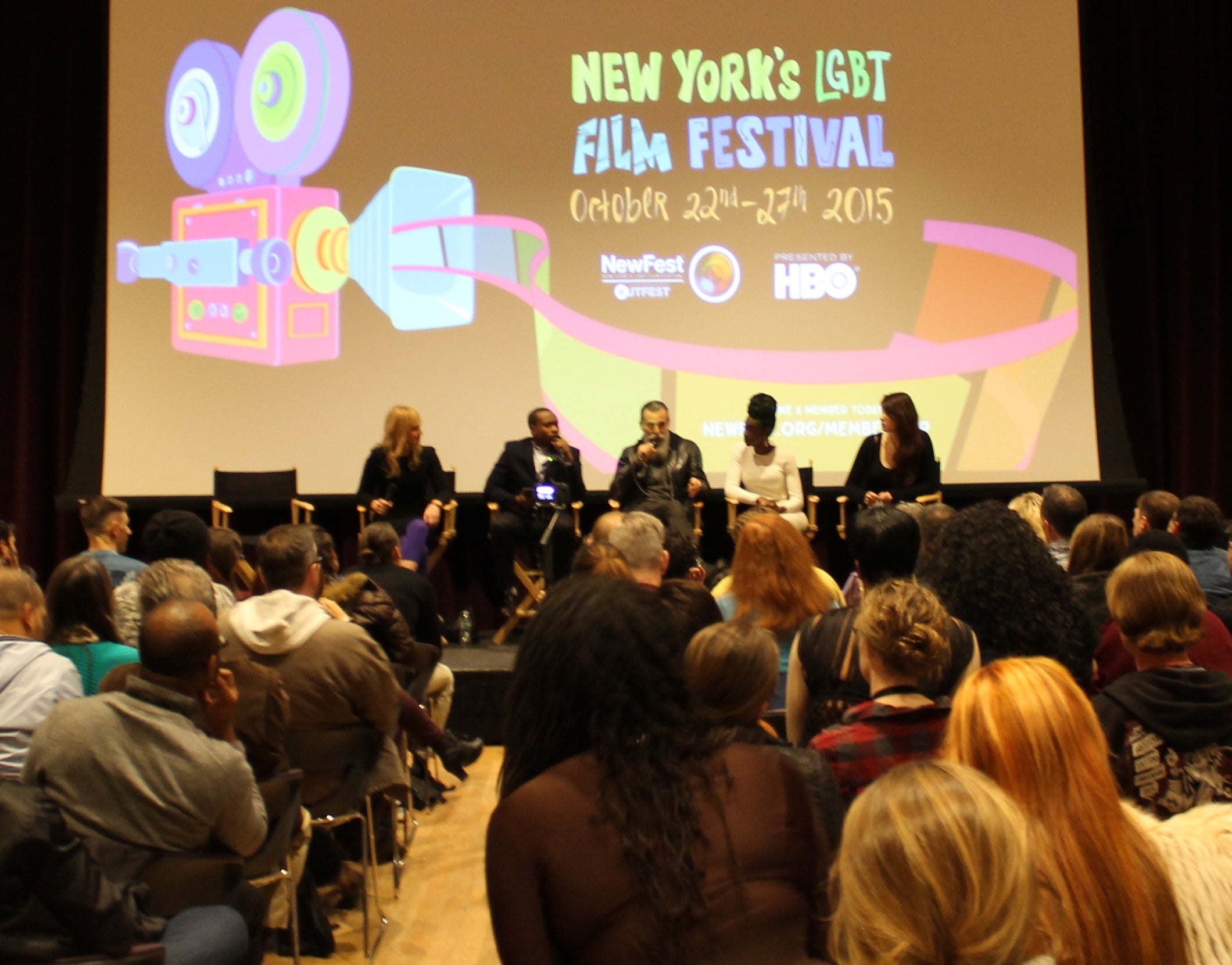 SAG-AFTRA LGBT Committee and the EEO & Diversity Department presented the Transgender Hollywood panel discussion at NewFest New York film festival on Oct. 26 at the LGBT Center. Moderator Tiq Milan engaged panelists Angelica Ross (actor, Her Story), Brad Calcaterra (owner and creative director of the Studio NYC and ACT), Harmony Santana (actor, Gun Hill Road), Michelle Hendley (Actor, Boy Meets Girl) and Zackary Drucker (associate producer Transparent, trans advisor I Am Cait) in a lively conversation about the recent "trans-formation" of the media landscape to include transgender representation. SAG-AFTRA National LGBT Committee members Janice Danielle and Ron Balaguer gave a few remarks before the panel began.
Record Your Audition
The New York SAG-AFTRA Foundation On-Camera Lab is a space for SAG-AFTRA performers to record high-quality auditions as well as gain valuable experience in front of the camera. The Foundation provides a quiet space, professional lighting, HD camera equipment and a trained technician at no cost. Members can apply for the lab through the SAG-AFTRA Foundation site (sagaftra.foundation) and — once approved — can reserve a 30-minute time slot in the On-Camera Lab Calendar, listed in the "By Appointment Only" drop-down menu of their Member Dashboard. 
Questions? The audition technician can be reached at audition@sagfoundation.org
The Actors Fund and Career Transition for Dancers Merge Services 
The boards of The Actors Fund and Career Transition for Dancers announced a merger recently of the two nonprofit human services organizations. CTFD's operations will be fully integrated into The Fund's facilities in Chicago, New York and Los Angeles at the end of the year. 
"The Actors Fund also helps dancers, and we pride ourselves on responding to their unique needs," said SAG-AFTRA member and Actors Fund Trustee Bebe Neuwirth. "In working together, both organizations will be better positioned to help more dancers across the country to thrive during all phases of their careers." 
The Fund, which shares a mission of providing programs and services to dancers and the dance community, will integrate the services of CTFD into the ongoing programs of The Actors Fund, such as the Dancers' Resource and The Career Center at The Actors Fund, which was formerly known as The Actors Fund Work Program. Now known as The Career Center at The Actors Fund, the new name is intended to reflect the full scope of activities, programs and services available to all SAG-AFTRA members. 
The Career Center assists those in the industry in identifying and finding meaningful sideline employment or a new career though one-on-one counseling, seminars, workshops and panel discussions. For more information, visit actorsfund.org.