The Official E-Newsletter of the New York Local
UNDER NEW MANAGEMENT
Tracy Hyman is the new manager, Commercials and Corporate/Educational & Non-Broadcast contracts for the New York Local office. Tracy comes to us from the Los Angeles office, where she worked for seven years in the Commercials Department as a business representative and senior business representative.
Tracy will be overseeing the New York Commercials staff as they process claims on behalf of members, and will also be involved in coordinating local events on behalf of the Commercials Organizing and Recapture Initiative and other programs. "I am very excited to be a part of the New York staff and to be meeting with and working on behalf of our New York members," said Tracy. 
We welcome Tracy to the Big Apple and the New York Local!
It's Election Time!
All eligible members of SAG-AFTRA are encouraged to vote in the New York Local election. It's your chance to make your voice heard. Ballots were mailed on July 21 and should be received later in the week, so be sure to check your mailbox. Remember — it's your union!
Pride in New York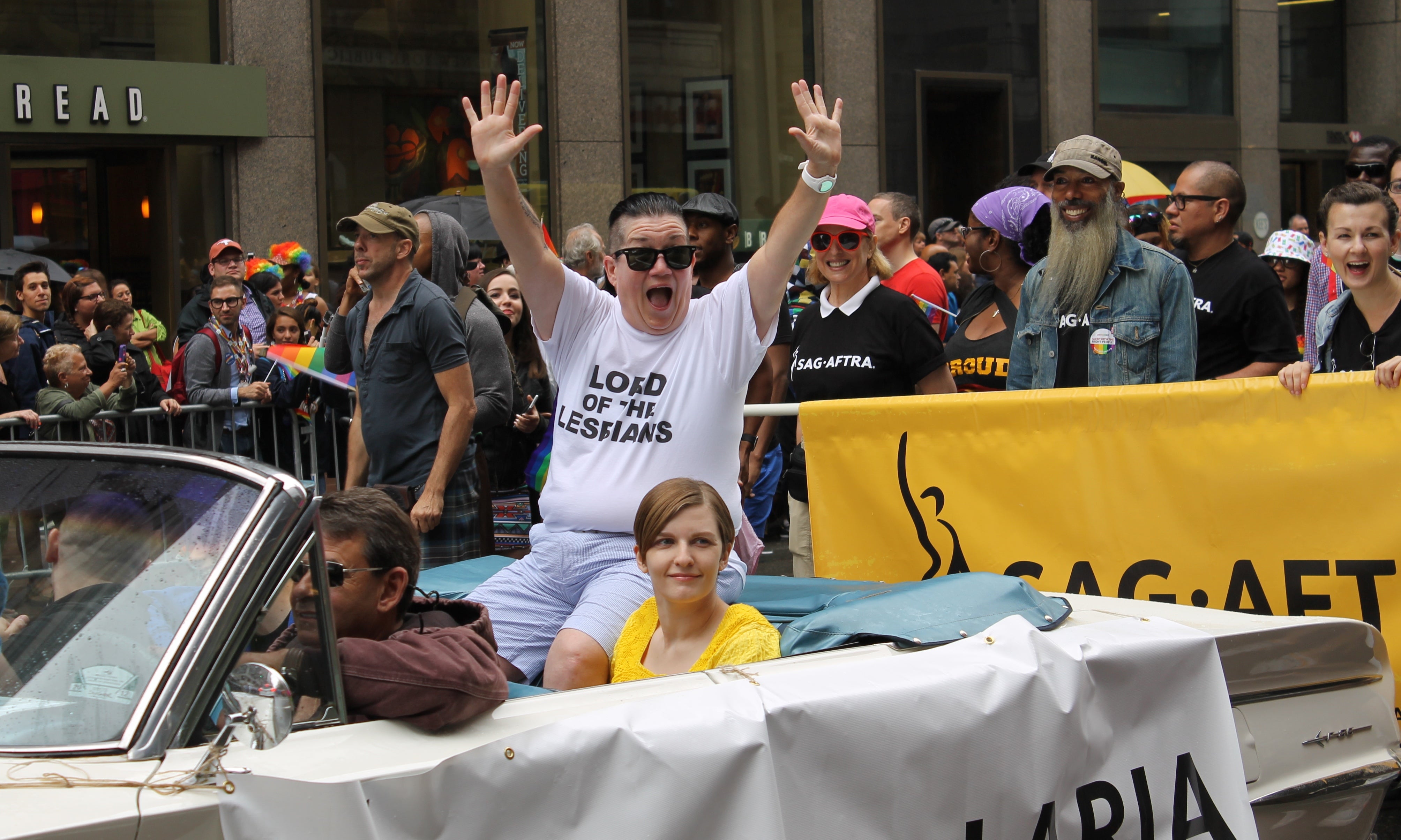 Orange is the New Black star Lea DeLaria and her fiancée Chelsea Fairless led more than 60 exuberant SAG-AFTRA members down 5th Avenue in New York's LGBT Pride March on Sunday, June 28, just two days after the Supreme Court's historic ruling on marriage equality. SAG-AFTRA's participation was coordinated by staff and members of the New York Local's LGBT Committee.
Hot Off the Press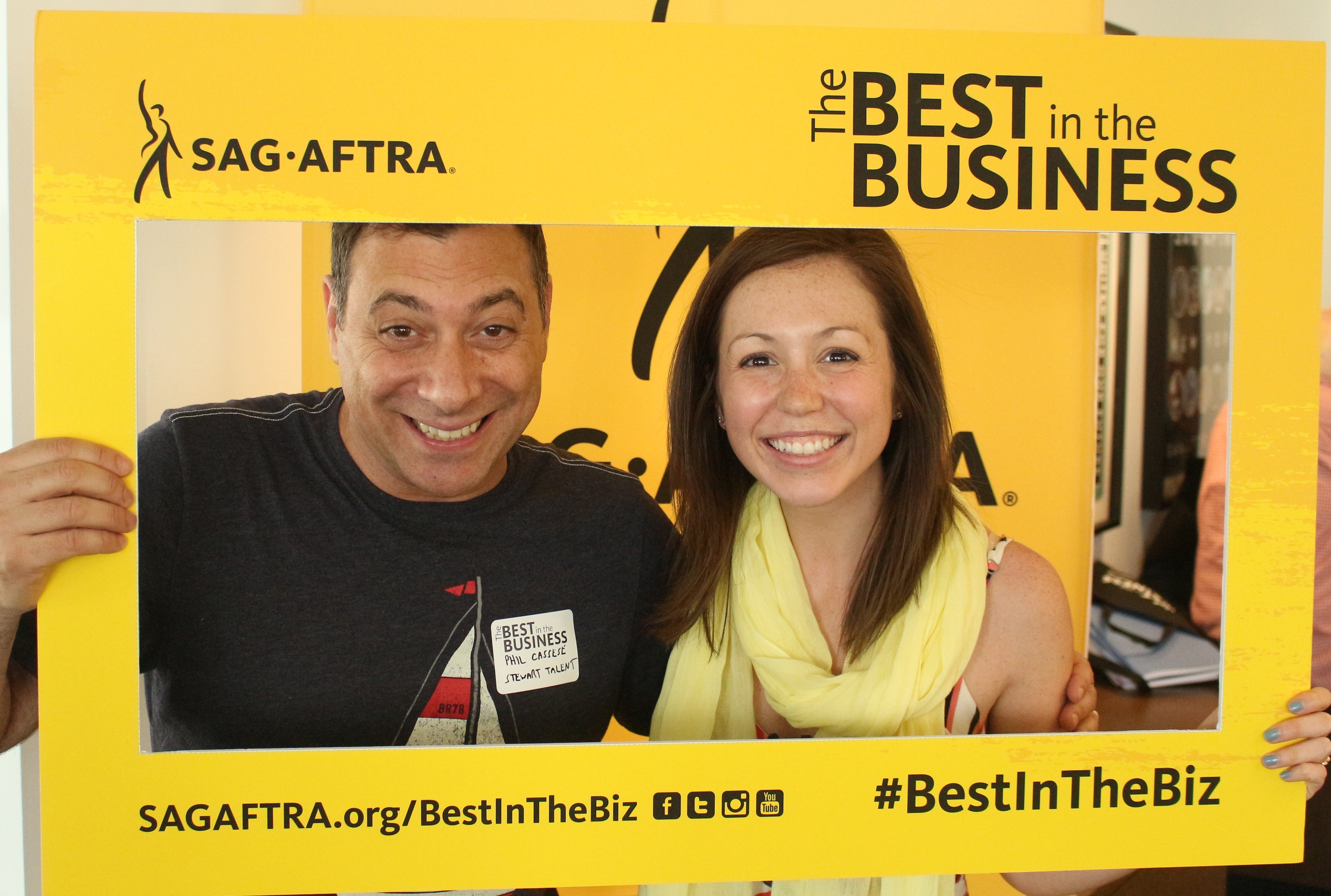 Phil Cassese and Amanda Nyman of Stewart Talent only work with "The Best in the Business."
The SAG-AFTRA Commercials Department invited industry representatives to a Contract Book Open House to celebrate the printing of the 2013 Commercials Contract and the 2013 Radio Recorded Commercials Contract (the last time a contract book was printed was 2003!). More than 100 representatives from talent agencies, ad agencies, production companies, payroll houses and casting houses stopped by the New York office to pick up their copies and show their commitment to working with The Best in the Business. Similar events were held at other SAG-AFTRA locals throughout the country as part of a nationwide outreach to build and maintain relationships with our industry partners. New York Manager, Commercials Contracts Tracy Hyman said, "As part of our Commercials Organizing and Recapture Initiative, these events are a great way to strengthen our relationships with agents and advertisers and create more work opportunities for SAG-AFTRA members."
Download both new contracts here.
SAG-AFTRA Goes to Business School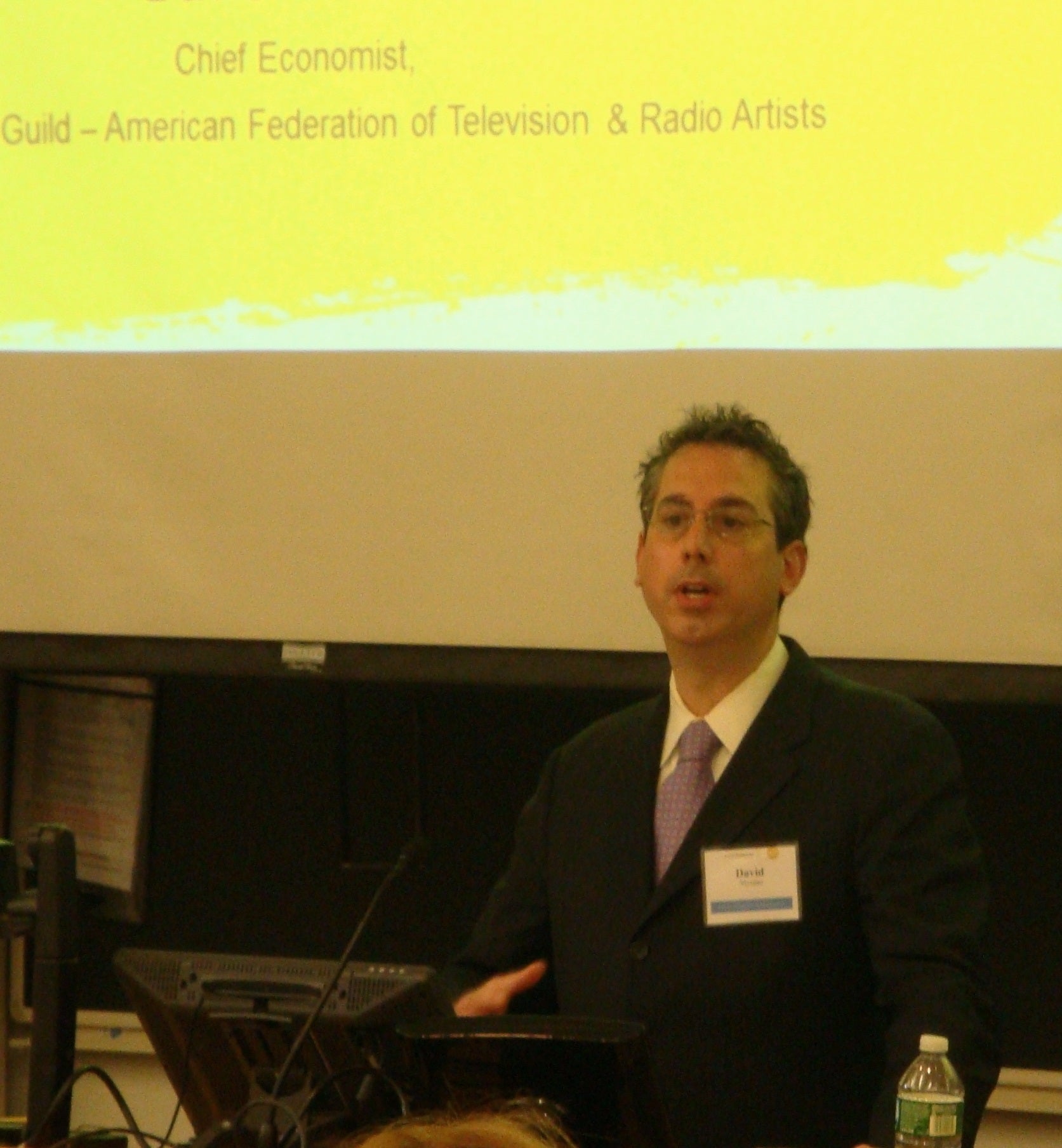 SAG-AFTRA Chief Economist David Viviano was a panelist at the Columbia Institute for Tele-Information's symposium The Impact of the Internet on Employment: Creating Winners and Dealing with Losers, held at Columbia Business School on Friday, June 5. Viviano gave a presentation as part of an international panel about the impact of technological change on jobs. Additional speakers represented organizations from around the globe, including the London School of Economics and Roma TRE University.
Actors FCU CEO Announces Retirement
Jeff Rodman, chief executive officer of the Actors Federal Credit Union, has announced his retirement after 38 years of service with the organization, 32 of them as CEO. Under Rodman's leadership, the credit union has grown from a small financial institution with savings accounts and $5 million in assets to an organization with more than $210 million in assets and full-service banking for its 25,000 members across the nation. Says Rodman, "I couldn't feel a greater sense of pride looking back at what I've helped to create and secure for generations of members to come." SAG-AFTRA sends Mr. Rodman our congratulations and best wishes for a well-deserved retirement.
Local Member Benefits
New York members: Click here for a list of deals and discounts in the New York City area.
The Actors Fund's Shoe Fund
In 1945, actor Conrad Cantzen bequeathed his estate to The Actors Fund to help actors purchase shoes so they did not appear "down at the heels" when auditioning. He knew a good pair of shoes makes a great first impression on casting directors. To this day, eligible SAG-AFTRA members can receive up to $40 towards a pair of shoes costing no more than $100. To apply, you'll need an original store receipt and a copy of your current union card. Eligibility criteria include:
•    Currently unemployed in performing arts and entertainment
•    Paid-up performing arts union member
•    Last application minimum of 24 months ago
Click here (and learn about The Actors Fund's many free and confidential services for all SAG-AFTRA members).
Join CenterStage's Volunteer Program
The Actors Fund's new CenterStage Volunteer and Activities Program offers SAG-AFTRA members age 65 and over a variety of activities, volunteer opportunities, groups and workshops designed to encourage healthy aging in mind and body.
CenterStage Friends: Matches volunteers of all ages who work in performing arts and entertainment with homebound seniors for weekly home visits to help combat social isolation and to provide meaningful contact.
CenterStage Activities: Senior members can expand and deepen their connection with their community by exploring the rich, cultural resources that New York has to offer.
CenterStage Volunteers: Volunteer with fellow seniors for fun and interesting opportunities to expand current social networks and practice well-developed skills while learning new ones.
CenterStage Workshops: Offers innovative learning opportunities that address the practical and emotional concerns of performing arts and entertainment professionals as they age.
To learn more or sign up, click here.