The Official E-Newsletter of the New York Division
NATIONAL BOARD SEEKS
ENGAGEMENT WITH AFTRA

Screen Actors Guild National Board of Directors voted January 31 to seek engagement with AFTRA in a joint bargaining agreement for negotiation of the Television/Theatrical Contract. Approved 82 to 18 percent, the resolution states:

"It was moved and seconded that in light of SAG's historically productive negotiating partnership with AFTRA, the SAG National Board of Directors directs President Ken Howard and National Executive Director David White to seek engagement with AFTRA in a joint bargaining agreement for negotiation of the Television/Theatrical Contract, under the terms of Phase One, modeled on the agreement used successfully in the 2009 Commercials Contract negotiations. President Howard and NED White shall bring a recommendation to the National Board at the earliest opportunity."

Screen Actors Guild President Ken Howard said, "I am very pleased with the vote and thank the Board for their leadership and foresight on this important issue. I so appreciate the Board's cooperative spirit in this discussion and throughout the day, and feel confident that our Guild is moving in the right direction."

In other actions, the National Board voted unanimously to create a National Performance Capture Committee to address the unique concerns and experiences of members who render performances that are recorded using "performance capture" technology across all media, and to advise the Guild on all matters pertaining to work in this rapidly growing area.

The board also approved 83 percent to 17 percent the unanimous recommendation of the finance committee to authorize the extension of existing initiation fee reductions in targeted markets across the country and to have the Guild's Joint Strategic Planning and Finance Committee review the initiation fee structure nationwide.

For more details from the meeting, click here.

  



SHORT FILM SHOWCASE

The SAG Foundation presents SF2, a short film showcase designed to support the work of up-and-coming filmmakers who create projects under a SAG contract. The next showcase will be presented on Wednesday, May 26 and Thursday, May 27 from 7 to 9 p.m. The event includes a post-screening Q&A with the filmmakers.

This is not a competition, and we are open to all types of creative expression, as long as it isn't deliberately offensive. Films should be no longer than 20 minutes. One of the upcoming evenings will be dedicated to the work of female directors.

Filmmakers who are interested in participating should first send a brief synopsis of the film, including the running time, to shortsny@sagfoundation.org.  
For more information on the SAG Foundation and its programs, please log on to sagfoundation.org.

NYCAP ORIENTATION

Registration Starts May 24
Registration to participate in the free workshops conducted by well-known casting directors starts on Monday, May 24 online at the SAG Foundation's website, sagfoundation.org. The orientation is conducted via the Internet and by mail exclusively. THERE IS NO EVENT TO ATTEND.

Be sure to list your contact information with us so you can receive additional information on this and other events in the weeks ahead.

We thank you for your support and look forward to hearing from you!

THE ACTORS FUND
FEBRUARY EVENTS
The Actors Fund offers a variety of workshops and group seminars, all of which are free of charge for SAG members. Below are two upcoming events in the month of February.

Small Business and Entrepreneurship Forum
Wednesday, February 17
5:30 - 7 p.m.
Actors' Equity
165 West 46th Street
14th floor council room
E-mail blevinson@actorsfund.org

Do you have a small business and would like to share your experience with others? Are you thinking about starting a small business? This session is a forum for discussion about small business and entrepreneurship as a parallel or second career option. A panel of community experts and The Actors Fund Work Program members will share their experiences in business development. Business trends also will be discussed and resources will be shared for entertainment industry professionals considering or already running small businesses. No reservation or pre-registration is necessary.

Learn About Lincoln Center Institute
Friday, February 26, 2010
2 - 4:30 pm
Location TBA
E-mail kschrier@actorsfund.org

The Actors Fund Work Program members will have an opportunity to learn about the work of Lincoln Center Institute. Participants will learn about LCI's philosophy and methods. A follow-up workshop on March 5 will help participants prepare to apply to be placed on LCI's roster. (LCI has not scheduled its next training session for new teaching artists.) The ideal LCI candidate (a) is currently pursuing their artistic craft, (b) has teaching experience with grades K-12, (c) has a demonstrated ability and is excited about learning and applying a new teaching methodology and (d) understands and can articulate the importance of the arts to cultivate imagination, creativity and innovation. Attendance is limited and by invitation only. E-mail Kathy Schrier at kschrier@actorsfund.org by February 17. If you are not an AWP member, please go back to the calendar and review information about AWP orientation.

For more information about additional The Actors Fund events, please visit actorsfund.org.

Note: Many of The Actors Fund's workshops are brought to you by the support of the Screen Actors Guild Motion Picture Players Welfare Fund.

SHARE YOUR NEW MEDIA
WORK EXPERIENCES
Have you taken the New Media Work Experience Survey yet? If not, there's still time.
With your participation, this survey will deliver the most current snapshot of the Guild's involvement in new media entertainment. The resulting data will be crucial to identifying the effects of the TV/Theatrical Contract ratified in 2009 and to informing the next round of negotiations, slated for October.
This brief multiple-choice survey is completely anonymous. It also includes opportunities to elaborate on your work experiences, should you wish. Log in at SAG.org today and click on the Member Survey box to get started.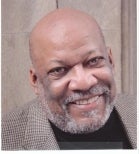 N.Y. Division President's Message
Black History Month
Once again it is February: Black History Month. Next month is Women's History Month; June is LGBT Pride Month; September 15 through October 15 is Hispanic Heritage Month; and October is National Disability Employment Awareness Month.
I'm sure I left somebody out.  Oh, the seniors!
When I first decided to write this column, it was to be a discussion of Black History Month. I'm African American, and I can freely say that my black friends and I have always had a love/hate relationship with the celebration. We love it because we know it is the one month of the year when our history is acknowledged and our achievements heralded. We hate if because it is only one month out of the entire year.
Don't get me wrong – we love the opportunity to learn, teach and work during Black History Month. In fact, there used to be a joke among us: "Even if I don't work any other time, I can make almost enough to support myself the rest of the year.  If February was just three days longer, I'd make all I need."
Anyway, I find it heartening that as a multi-racial, multi-cultural, multi-dimensional country, we are willing to acknowledge everybody. On the other hand, I find it disheartening that we should have to do it so piecemeal.  It would be such a wonderful thing if each of us were so much a part of the fabric of the culture that there wouldn't have to be a thought of categorical recognition.  I know that time is coming.  Just don't know when.
Regularly, SAG's Affirmative Action & Diversity Department looks at the "American Scene" by way of Casting Data Reports. The last study, completed in 2009 using data from 2007 and 2008, noted that incremental gains had been made. Interestingly, 2007 showed the highest ethnic employment ever recorded, but 2008 showed an across the board drop. So two steps forward, and one step back.
And none of those studies includes Performers With Disabilities or LGBT performers. Hopefully that will change soon. However, it is a contract issue, so don't hold your breath. But just know that SAG is doing all it can to ensure that everybody is counted and included when it comes to jobs as well as auditions. If you've got ideas about how to move that ball down the field, let us know. That's what our Diversity Department is for. Just know that these things can take time. Though they do seem to be moving faster as the culture gets clearer.
Just look at the changes that occurred since Black History Week was initiated in 1926.  But even bigger changes have occurred since Black History Month was initiated in 1976. If nothing else, our world is no longer seen as the "black and white" world that was the perception back then.
I am a firm believer in the non-violent tactics of Gandhi and Dr. King. But we do have to stand up and be counted. Be willing to be recognized. I mean who would have thought five years ago that a virtually unknown black man with a funny name would be the President? Or that gay people would be able to marry in any of the 50 states?
Just keep letting people know you exist and that you matter. Maybe one day none of us will need special months to learn about or teach our history.
Our Diversity Department is headed by Rebecca Yee in Los Angeles and supported by Adam Moore here in New York—you can contact them through diversity@sag.org.
MORE's Business of the Biz Seminar
"How to Get and Keep an Agent" with Lisa Gold

When: Tuesday, February 23, 2010, 5:30- 7:30 p.m. (Doors open at 5 p.m. No admittance after 6 p.m.)
 
Where: 14th Floor SAG N.Y. Board Room, 360 Madison Avenue (Entrance at 45th Street)
What is an agent evaluating when considering you for representation?
In this seminar you'll start to understand the marketplace, the money, where your talent fits in, and how to "promote" what you uniquely have to offer. You'll also discover the importance of "branding" yourself so that you create a great first impression with both your headshot and resume as well as in-person at an interview. Learn the six essentials you must have in place before interviewing with an agent and everything else you ever wanted to know about finding the right agent for you!

This seminar is for informational purposes and does not constitute Screen Actors Guild's endorsement of any particular product, service or provider.

Reservations are required. To make a reservation, call: (212) 252-4SAG (4724) BOX 2. You must bring your current SAG card and photo ID for admittance.
MORE New Member Orientation
When: Noon to 2 p.m., Wednesday, February 24, 2010
(Doors open at 11:30 a.m.)
 
Where: 14th Floor SAG N.Y. Board Room, 360 Madison Avenue (Entrance at 45th Street)
If you've recently joined SAG or have not yet been able to attend a new member orientation, join us to learn all about the Guild and what it can do for you. Reservations are required. Click here for reservation instructions.
Conservatory Seminar Series
"Shakespeare Aloud: Cold Reading Skills (for Great Commercial and Film Auditions)" with Melinda Hall

When: Friday, February 19, 2010, 10 a.m. to Noon

Where: 14th Floor SAG N.Y. Board Room, 360 Madison Avenue (Entrance at 45th Street)

Bring a copy of Shakespeare's Twelfth Night! Melinda Hall will take you through an exploration of this classic, and aside from really learning who these Shakespearean characters are, you will develop and deepen cold reading skills that will prove incredibly valuable for great commercial and film auditions! You will get practical details and insights through exploring Shakespeare, with techniques you can easily apply to cold reading of all types of material. This is an excellent opportunity to help strengthen your acting and auditioning skills and get ready to book more work! No classical acting training/experience is required for this workshop. All roles will be shared, regardless of gender or age.

Sign-up already has begun! Reservations are required. Click Here for more information and reservation instructions.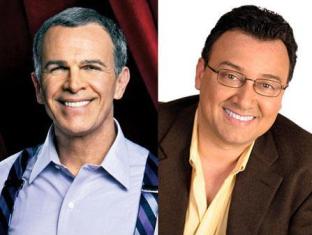 HOLAtalks with Tony Plana
When: Saturday, February 20, 2010, 4 p.m.

Where: Screen Actors Guild Leon Janney Boardroom, 360 Madison Avenue (Entrance at 45th Street)

A conversation on career with Tony Plana and Mario Bósquez. Admission is free and open to all SAG and HOLA members. Space is limited, so RSVP now!

RSVP: Call (212) 253-1015 or e-mail info@hellohola.org. You must bring photo ID to gain access to the building.

This event is presented in partnership with the Screen Actors Guild Affirmative Action & Diversity Department.
VITA Services Now Available
When: Office hours are Mondays, and Wednesdays – Fridays, 11 a.m. to 4 p.m. The office is NEVER open on Tuesdays.

Where: 165 West 46th St.

VITA provides free tax help to AEA, AFTRA and SAG members. You must come in person and show your paid-up union card in order to receive your packet of worksheets and make an appointment. Worksheets must be completed before your appointment. Walk-ins will be seen on a first-come, first-served basis, provided that worksheets have been completed.
Actors Fund Offers Programs for Seniors
On February 2, two representatives from The Actors Fund - Chief Operating Officer Barbara Davis and Supervisor of Senior Services Lucy Seligson– met with The SAG/AFTRA Seniors Committee about different Actors Fund programs for seniors. They presented the following update:

• The Lillian Booth Actors Home recently completed a beautiful $11.5 million expansion and renovation. The home has 42 rooms in the assisted living facility and 82 beds in the skilled nursing home.  Committee members learned the home is well equipped for short-term rehabilitation and respite stays as well as long term moves. A luncheon for the committee members is being planned at the home for late spring.

• The Aurora, The Actors Fund's affordable, supportive housing residence on West 57th Street, is currently taking seniors' applications. To qualify for these apartments, an applicant must have an annual income between $18,000 and $31,000.

• The Schermerhorn, a new 216-unit affordable residence in downtown Brooklyn, is also accepting applications. Half of the apartments have a preference for low-income people from the performing arts. This spring, the Schermerhorn will open its 2,000-square-foot community room/performance space. Designed as a state-of-the-art black box facility, the space will be available to residents as well as local arts groups, creating a new neighborhood performing arts hub. The Actors Fund encourages SAG to utilize this wonderful new space for SAG screenings and other gatherings.

• The Health Insurance Resource Center is a great place to get your questions answered about Medicare, Medicare supplemental plans and Medicare D, as well as everything you need to know about health insurance and getting health care when you're uninsured.

• For SAG members who have not yet reached 65 and are uninsured, The Actors Fund's Al Hirschfeld Free Health Clinic provides primary healthcare at no cost to the member.

• The Actors Fund's social services program provides confidential counseling, referrals to community and government programs, home and hospital visits, and help with the coordination of medical or home care services, housing or financial matters. The fund also sponsors a series of educational workshops on topics including financial planning for retirement, caregiving, elder law and estate planning. 

• The Actors Fund offers a six-week support group, The Second Act, to network and socialize, and to get information and resources on many important topics and issues.

The Actors Fund reminded the committee that The Actors Fund manages the Screen Actors Guild Motion Picture Players Welfare Fund (MPPWF), which provides emergency financial assistance to eligible SAG members and that the MPPWF is a strong supporter of many of The Actors Fund's programs and services. 

Additional information can be found on The Actors Fund website, actorsfund.org, or by calling (212) 221-7300.