October 7, 2008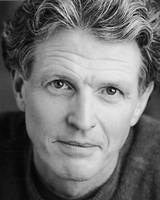 NEW YORK DIVISION PRESIDENT'S MESSAGE
By Sam Freed

Dear Fellow SAG Members, I hope you enjoyed this relatively mild summer on the East Coast. As fall approaches, SAG finds itself facing many challenges that directly affect the membership.

Many of you have expressed your concerns to me about the lack of progress in the current TV/Theatrical Contract. I share your concerns. While, as the New York co-chair of the Negotiating Committee, I am limited as to what I can say about the negotiations, I will explain as well as I can.

On June 30, after seven weeks of negotiations, producers placed a final offer on the table. The Negotiating Committee did not accept that offer and the TV/Theatrical Contract expired. We have been working without a contract since July 1. Although our members are still able to work TV and movie projects under the terms and conditions of the old contract, SAG has a greatly reduced ability to enforce the contract, and cannot arbitrate any disputes on our behalf on any work done since July 1. In order to resolve disputed claims, SAG will have to go through a cumbersome process of going to the NLRB and filing unfair labor practice claims. Those claims can take several years to resolve.

In the negotiations for the new contract, as has been reported, we have tentatively agreed to many of the money terms of the contract - for example: raises in minimums, pension/health and residual increases. Those increases account for the vast majority of the value of the new contract. The outstanding issues must be dealt with across the table with the AMPTP. It is my sincere hope that we can get back to the table in the very near future, as our members are losing significant dollars every day the contract is not settled.

Even while the TV/Theatrical negotiations remain stalled, we must not forget the critical Commercial Contract negotiations that approach. The Guild has officially asked AFTRA to join us in these negotiations under the Phase One Agreement. This will allow us to avoid conflict with our sister union so that we may focus on our negotiations with our employers.

Due to the ongoing TV/Theatrical negotiations, the Commercial Contract expiration date of October 31, 2008, would have left us no time to prepare for negotiations. So, SAG and AFTRA have asked, and the advertisers have agreed, to extend the current Commercial Contract for six months to March 31, 2009. This will give us time to conduct the Wages and Working Conditions Committee (W&W) process. The W&W is a vital preparation for negotiations. During this time, member discussion and feedback help to form the proposals that we will submit to our employers

In addition, SAG and AFTRA both need time to educate the membership about critical new issues that will come up in these negotiations. As you may recall, a joint study of the ins and outs of the Commercial Contract was undertaken and completed almost a year ago by an outside firm, Booz Allen Hamilton. While SAG, AFTRA and the JPC have all had time to digest the issues and outcomes of this study, the members have not.

As you know from working under this contract in the recent years, "new media" has changed the commercial landscape. It's critically important that you understand why those changes are happening and how they will affect our interests in the upcoming negotiations.

Addendum:

As some of you have already noticed, there is a new insert which has been arriving with every residual check you receive from the Guild. It has been put in there to remind members that after December 31, SAG will be enforcing Rule One on all new media work. It goes on to state that "you may only work in New Media for a SAG signatory company." It states that if you accept any new media work that is not under a SAG contract, you will be disciplined.

Unfortunately, the impression that it gives is not completely accurate. As has been the case for decades, it is this union's policy that you are still entitled to accept work in areas of shared jurisdiction without a SAG contract, provided that it is covered by AFTRA. So, contrary to what the insert seems to say, you are completely within your rights to take new media work, as long as it is covered by either SAG or AFTRA.

I have been informed that the insert has now been amended in order to clear up this inaccurate impression.

Ed. Note: The insert has been revised and clarified and is now included in all residuals mailings.
* * *
N.Y. GUILD MEMBERS MARCH IN LABOR DAY PARADE




Members march up 5th Avenue in New York as part of the city's annual Labor Day festivities.
* * *

SAG DIVERSITY AND iActor TEAM UP WITH ABC AND CBS DIVERSITY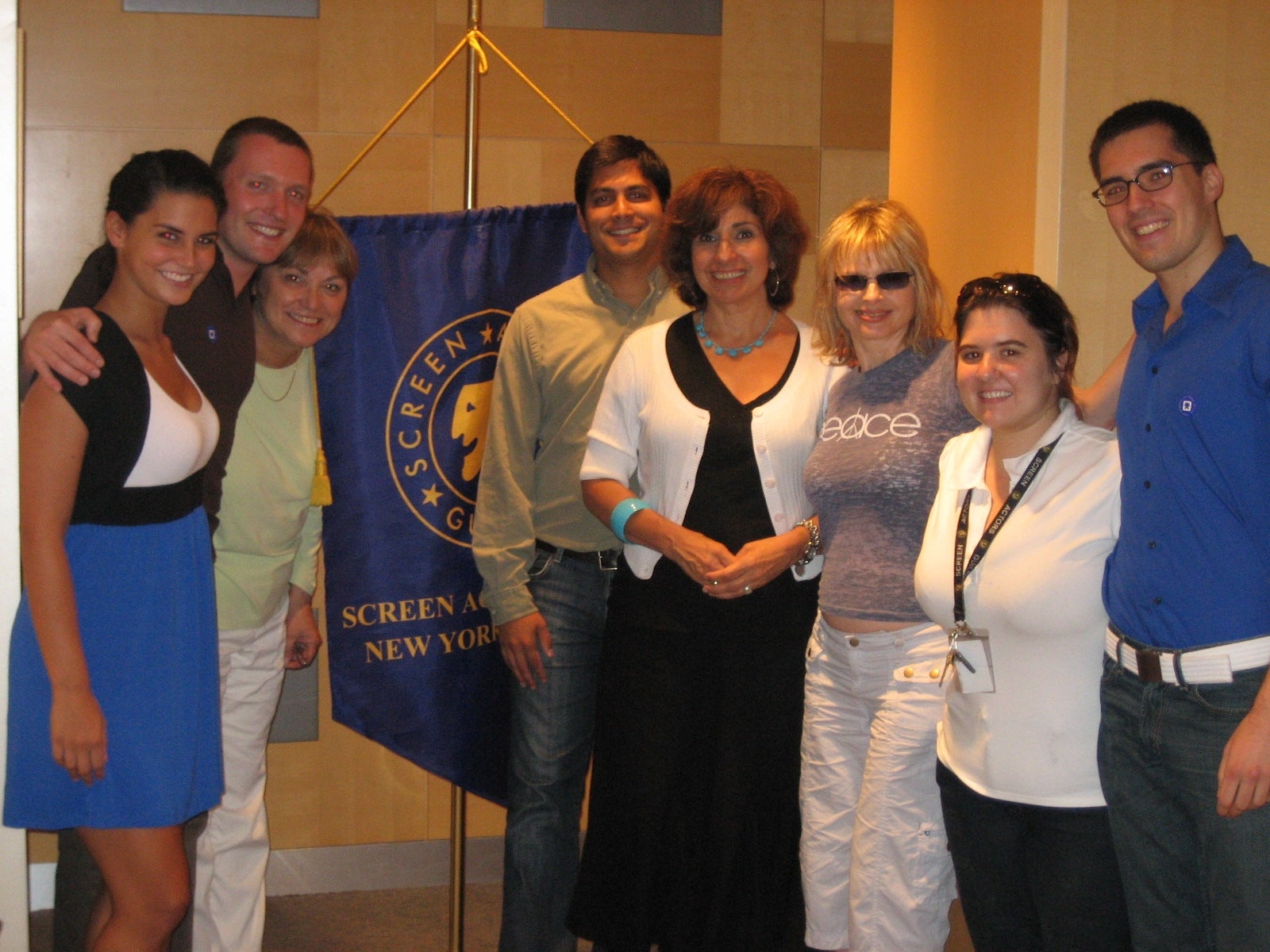 SHOWCASE AUDITIONS AT 360 MADISON: Pictured, from left, are ABC casting intern Jillian Lawton, ABC Primetime Casting Associate John Ort, Executive Casting Director Janet Murphy, SAG Associate National Director of Affirmative Action/Diversity Adam Moore, Vice President of Casting, East Coast Rosalie Joseph, Executive Casting Director Marci Phillips, Administrative Assistant of Affirmative Action/Diversity Mia Cusumano and ABC casting intern Shan Agish.

As part of ABC Entertainment Television Group's ongoing effort to discover and develop culturally and ethnically diverse talent and actors with disabilities, the Disney ABC Television Group's Casting Project held auditions for its 7th annual Diversity Showcases in New York and Los Angeles over the past month.

As in prior years, Screen Actors Guild, along with our sister union AFTRA, got the word out to our members on the coasts, letting them know about this valuable opportunity. But for the first time ever, SAG was able to provide iActor as a resource for ABC and they auditioned several members who were selected to participate from their profile in the online database.

Attended by casting directors, producers, writers, directors, agents and network executives, the New York Showcase is scheduled for October 6—providing opportunities for these talented members, with the majority of participants being given the chance to audition for a variety of network pilots and ongoing programming.

* * *

On August 14 and 15, the CBS Diversity Institute brought CBS Casting V.P. Fern Orenstein in from Hollywood to present her acclaimed two-hour diversity workshop. These intensive workshops are designed to help minority actors and performers with disabilities land roles by having Orenstein share her extensive knowledge of the casting process and give performers her professional assessment of their headshots and resumes. One invaluable portion of the workshop is the one-on-one conversation with each of the 20 performers who attend each day which focuses on identifying what each individual brings to the table and how best to market themselves. Due to the very limited space of only five spaces reserved for SAG members of color or members with a disability, this interactive and intensive experience was offered to those performers with a disability who have an active profile in iActor.

* * *

To access iActor, log in to http://www.sag.org/ and select iActor from the Member Services tab. To make an appointment for iActor hands-on training, call (212) 944-1030 and ask to make an appointment.

To learn more about upcoming programs and the network diversity programs and initiatives, please visit the Diversity Resources page.
ACTORS FEDERAL CREDIT UNION LAUNCHES eDEPOSIT SERVICE
Actors Federal Credit Union's eDeposit service is a revolutionary new way to make a deposit into your credit union account; from home or anywhere you have computer access. You are literally your own teller.

For more information visit their website.

-----------
For address changes, removals, and misdeliveries, please follow the procedures at: http://www.sag.org/Content/Public/Email_OptOut.htm