The Official E-Newsletter of the New Orleans Local
A MESSAGE TO OUR MEMBERS FROM THE LFEA
Dear Louisiana and Mississippi Members of SAG-AFTRA:
I'm writing to introduce myself and the Louisiana Film & Entertainment Association (LFEA) to you and to let you know that we are all working towards a common goal — which is to grow the local film industry and thereby create opportunities for local and regional film professionals in all categories of motion picture work.
I'm often asked, "What does LFEA do?" The answer is that we are the voice of the local industry. As you've probably noticed, there are a lot of naysayers out there, whether they are in state government, other industries, or are just people who don't like the idea of film and television production coming to town. The naysayers love to cite statistics and stories that cast the industry in a negative light. At LFEA, our primary role is to gather accurate statistics and information and to speak in support of the industry.
For instance, Louisiana's chief economist stated that the Louisiana tax incentives represent a net loss to the state. Yet, upon questioning from LFEA, he acknowledged on the record that his studies leave out meaningful data — like the value of increased tourism and brand awareness. When such elements are accounted for, similar programs in other states have been shown to provide a positive return on investment. The truth will help us grow the local film industry. Growing the industry will help SAG-AFTRA members.
We need everyone's help. If you have found work in the local industry, or if you would like to work here, you have a vested interest in growing the industry and creating more employment opportunities.
Sincerely,
Will French, LFEA President
LFEA, P.O. Box 82531, Baton Rouge, LA 70884
To learn more about the work of the LFEA, visit lfea.org
ATTENTION  MEMBERS
If you have an interesting story or article to contribute to our newsletter, please email us and place ATTN: EDITOR in the subject line. This also applies to any questions you might have. We will attempt to print as many as we can.

Presidential Pickings: A Note from Our President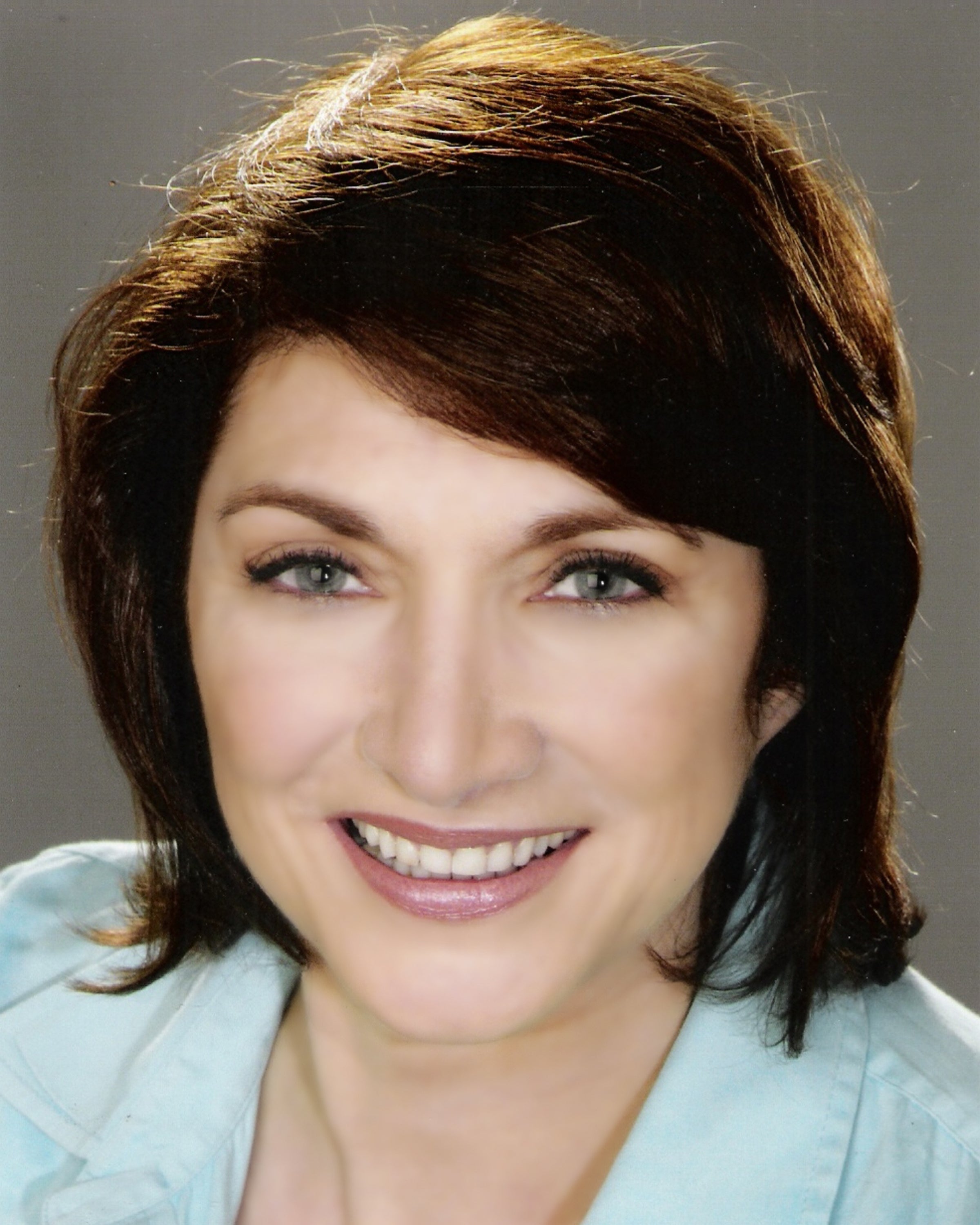 Hello SAG-AFTRA New Orleans Local Members!
I get asked a lot why we don't have a local office, given all the production here.
In the reorganization after merger, SAG-AFTRA national considered many factors in deciding which locals would keep a physical local office open. The number of members in the local and the total earnings of the members of each local are just two of these many factors.
New Orleans shot more feature films in 2013 than California, New York or Canada. Additionally, we are third or fourth in productions of all kind. You might ask, then, why are the official earnings of the New Orleans Local so low compared to other locals?
The reason this is true is because every performer's wage, wherever earned, is credited to the local to which he or she belongs.
Please do not misunderstand me. We support the right of all SAG-AFTRA members from any local to work anywhere. We hope that there continues to be enough production of all types in Louisiana and Mississippi to provide union work for all SAG-AFTRA members, regardless of the locals to which they belong. We just want the New Orleans Local to get credit for the work done by our members.
The reason the New Orleans Local does not get credited with much higher local earnings is because a large percentage of our local performers have not transferred their membership to the New Orleans Local. This means that when they work, their earnings are credited to the local to which they are registered instead of the New Orleans Local getting the credit.
Unless our local actors transfer their memberships to the New Orleans Local, we will continue to reflect much lower local earnings than we actually have.
As far as we know, no other local has this problem. Los Angeles performers are registered with the Los Angeles Local. Members in New York are registered with the New York Local. Performers who live in Georgia are registered with the Atlanta Local. When these performers work in Louisiana and Mississippi, their locals get credit for their earnings.
Please ask your fellow performers the following two questions: 1) Are you a member of the New Orleans Local? 2) If not, will you please transfer your membership now?
If you have not transferred your membership to the New Orleans Local and you live in Louisiana or Mississippi, call Membership Supervisor Eileen Neel at (305) 670-7677, extension 7079, or email eileen.neel@sagaftra.org. She will send you a SAG-AFTRA member contact update form, so you can transfer your membership today.
Establishing an accurate count of the SAG-AFTRA members in the New Orleans Local will be a big step in our efforts to obtain a local executive director.
In the meantime, I'm happy to report that a regional set relations representative will be hired soon. This person will visit sets in our area regularly and help support and protect our members in busy production locations like Louisiana.
Please remember that I am here as your elected president to get answers to any questions you might have. Please do not hesitate to contact me. Please ask in your email that your request be directed to me.
Diana Boylston, New Orleans Local President
A Note from Our National Board Member
The Theatrical/Television negotiations have concluded and the ratification process is underway, and now negotiations will begin in October on the Net Code. If you are a working actor under the Network Code (game shows, news magazines, promos, reality shows, soaps, TV talk shows, etc.) and have an interest in being on the national Negotiations Committee, please notify us at neworleans@sagaftra.org so we can submit your name as a candidate. Please do so immediately, as we have a very short window to submit your name. This also applies to those of you who perform in the background, singing and stunt categories under the Network Code.
Ever wonder what producers and directors are looking for at auditions? I ran across an interesting book the other day that posed that very question to several producers and directors. Their answers might surprise you. Whether they do or not, I thought you might be interested in their replies:
• "I always am impressed when people come in as themselves and do not try to impress you with the role they think they are reading for, or for the role they are up for."
• "In films, I really just look for faces and intelligence more than for talent."
• "Generally what I look for is somebody who is more like a human being than an actor."
• "Just use your personality honestly, be yourself."
When asked is there anything that actors do on interviews or auditions that they do not like, one respondent stated the following:
"Someone who comes in and consciously tries to make an impression, whether it is overpushiness or over-phoniness."
Well, enough for now. I will try to present a few more thoughts like these in our next newsletter. Hopefully, their responses will help us during our future auditions. For those of you who disagree with the responses, remember, I'm just the messenger!
I will leave you with one final thought. When asked if there was one thing he considered most important about acting, Spencer Tracy responded, "Well, acting is fine, as long as you don't get caught at it."
Charles Ferrara
New Orleans Local National Board Member and Vice President
New SAG-AFTRA Logo

Local board members, clockwise from top left, Lorraine LeBlanc, Charlie Ferrara (vice president and national board member) John Wilmot and Frank Peter Boimare III (secretary). Photo by local President Diana Boylston.


On June 16, several board members of the New Orleans Local celebrated the unveiling of the new SAG-AFTRA logo. We received T-shirts with our new logo and shared cake after a New Orleans Local Board meeting.
The new SAG-AFTRA logo was developed in partnership with global strategic branding firm Siegel+Gale. It depicts a figure standing in a forward-looking pose, reaching skyward. The figure signifies the union's primary brand attributes: strength, excellence, and unity in front of the camera and behind the microphone.
The SAG-AFTRA National Board voted by supermajority to approve and implement the union's new brand at its April 13 plenary in Los Angeles.
An Interview with Harry Shearer: Part 2 & 3
Interviewed in November 2013 by Artemis Preeshl, New Orleans Board Member

Photo by Harold Baquet
Ed. Note: Part 1, Acting and Improvisation, appeared in the previous newsletter.
Part 2, Trust on Set
AP: You have talked about the importance of trusting actors. Is there an experience that you had that deepened your trust in your fellow cast members?
HS: It is an accretion of a whole bunch of things. As a child actor, I worked for Jack Benny — once I had proven myself to them, they sent a signal, "We trust you." There is a daily satisfaction in being on target. For example, Michael McKean in Spinal Tap. We did three shows a day — cranking off material — some of it good, some of it not so good. Being fired was a blessing: having to find a new place — the slights and arrows. We had to pick up for each other. The pace was so strenuous that we couldn't do it without help. I could throw a ball in [the] air — David Landers could swing at it and get a good punch line. I couldn't compete in punch lines reliably. We had defined roles in the group. I was the straight man who could get laughs. On my own, one of my jobs was to take that role back, be both parts. Onstage in Spinal Tap, there was a loud bank of amplifiers on one side and loud bank on the other. We couldn't hear from either side — we were in a strangely silent world together — like a group dive. That's a situation that encourages mutual trust. For Chris Guest's movies, I was usually late to filming. In For Your Consideration, I was on the set on the first day in the dressing room. With great improvisers, it was intimidating and frightening. Catherine [O'Hara] was sitting next to me. She said, "I don't know why I'm doing this. It frightens the **** out of me." I realized, "Oh, my god, we are all in this apprehension. There's no script." That immediately reinforced my sense of trust in them for that project. They were all going through what I was going through.
Part 3, Acting Style
AP: When you talked about the way in which Marlon Brando changed the American acting style to a more naturalistic approach, I wondered if you experienced a change in your own acting style. If so, what was the catalyst?
HS: First of all, thank you for thinking I have an acting style! I have only one real idea. Early on, I guess my answer would be that in the early days of this comedy group, I was sort of playing back in some ways the work that influenced me growing up. The comedy people fed me ideas of how to perform. If I go back, it sounds overdone and cartoony. Then I worked with America's funniest comedian, Albert Brooks. Albert's style was low key. It recalibrated me to a way of acting that is not trying to be as outrageously extreme as possible. Not to shy away from something that is funny but to try to incorporate a sense of realism [into it] that I can buy and believe. The earliest thing I was doing before my time with Albert was a more radical, satirical style — like a stick figure. Albert reconnected me with the influence Jack Benny had on me: An approach to inhabiting a character that had less, like the vain, miserable, terrible boss villain [character]. There was something about him that was funny and extremely likeable. Then I played a lot of Nixon because he was president in the '70s. When I tried to pitch a script to Universal, I pitched the idea "Nixon in heaven." On his read of the show, the studio boss asked, "Am I going to like any of these people?" I said, "Let me ask you a question … Did you hate Nixon? If I can make you like Nixon …" You can write a fairly tough role but [the character is given life] in the acting. It goes back to Benny — here's a funny flawed human for you.
Part 4 will appear in the next newsletter.
To Act Is to Listen
by Desiree Ledet



Photo by Jackson Beals
"To live truthfully under the imaginary circumstance you must first listen. When I say listen, I don't mean listen to the words, what I mean is listen to the behavior. Read the behavior of the other actor." ― Sanford Meisner
With Meisner, it's not about the words, it's about reading behavior — listening.
People in the industry who are familiar with Sanford Meisner's technique know of the repetition exercise, but if you have not truly studied Meisner, you may not be aware that the repetition exercise is only the initial step that serves as the foundation of the technique. It is the first element of five essential improvisational exercises designed to teach the actor to establish and maintain connection with their acting partner, and by doing this, to stay in the moment, truthfully responding to the behavior of the other actor.
Most importantly, these exercises teach the actor how to avoid focusing their attention internally, freeing themselves of the constraints of inward thinking, so they can connect to their partner's behavior and really listen.
This allows the freedom to let yourself be affected by what is happening; not sitting on their natural impulses, but responding with truthful emotion, in precisely that moment of the given circumstance, be it in class or on the set.
The Meisner technique is taught in a precise and clear step-by-step process of actor training using these five basic exercises and scene work.
An introduction to the Meisner technique is offered several times a year in New Orleans. It uses the previously mentioned precise and clear step-by-step process of actor training using the five basic exercises and scene work. Students also learn to go deep into their imagination for the use of emotional preparations for scenes.
Desiree Ledet is a Neighborhood Playhouse graduate who went on to become a Neighborhood Playhouse Teacher Apprentice in the Sanford Meisner technique. She splits her time these days between New Orleans and New York. This summer she'll be performing in a bill of Tennessee Williams one acts at the Provincetown Playhouse but will return to New Orleans in the fall. 
Why Auditions?
by Jim Gleason

Photo by Jackson Beals
When you see other actors closing the deal at auditions when you are not, you might wonder, "Should I take a class for auditions?" Most actors see auditions as an uncomfortable but necessary stepping stone. In fact, many fear the whole process! But as an actor, most of your work is auditioning. You could be the greatest actor, but if you audition poorly nobody will ever know.
The audition is the only time the role is yours. You may not get a callback, you may not book, but that first audition is the one time you get to act. And, the more an actor makes the first audition its own reward, the more often he gets called back and books.
The basic concepts for acting and auditioning are the same, but auditions require a very specific set of skills. In class you develop acting skills plus the technical skills unique to auditioning. All class work done is on camera and you learn from viewing your work and the work of your peers. Once you study the audition process, you will begin to love your audition. That's important because that attitude carries over from audition to audition. If you don't love the process, you might as well not go.
Ready? Set! Love that audition!
Jim Gleason is a New Orleans native who worked in Los Angeles as an actor and acting coach for 10 years. He moved home for film roles in Get On Up, The Best of Me, Fantastic Four, and in Nashville and American Horror Story on TV. His students from Metairie, Mandeville and Baton Rouge have worked in principal speaking roles in features and TV, including The Originals, Salem, Terminator: Genesis, Django Unchained, and The Town That Dreaded Sundown.
Q&A from National: Background Actors and Extras
We get a lot of questions about working as a background actor/extra in Louisiana and Mississippi. There is a lot of confusion and many myths about this subject. We hope the following helps answer your questions.
Q: Is work as a background actor or extra covered under SAG-AFTRA contracts?
A: Most of our contracts have some coverage for background actors or extras. For our contracts covering theatrical films and dramatic television and commercials, the coverage is only in specific areas and is limited to a specific number of performers working each day.
Q: Do Louisiana and Mississippi have these geographic zones?
A: Louisiana and Mississippi are not covered by any of the background actor zones in the SAG-AFTRA contract that covers theatrical films and dramatic television. There is a 100-mile zone from the center of New Orleans covering extras in commercials. Commercial producers are required to place up to a maximum of 45 performers on a SAG-AFTRA contract per commercial for each day of production.
Q: Can I work in Louisiana and Mississippi as a background actor if we do not have a theatrical or dramatic television background zone in those states?
A: You can work as a background actor on these productions if they are signed to a SAG-AFTRA contract, and you will not be in violation of the Rule One "No Contract No Work" rules. Before deciding to do this work, you need to be aware that SAG-AFTRA will not be able to assist you if a problem arises. Since we do not have a zone, the contractual provisions would not extend to your work, and you are on your own if you have a problem with your payment, working conditions, etc. It is also important to keep in mind that your earnings will not be reported to the AFTRA Health and Retirement Funds or the SAG Pension and Health Plans.
Q: Which areas have this zone coverage for theatrical and dramatic television?
A: The West Coast has six background actor zones: Hawaii, Las Vegas, Los Angeles, Sacramento, San Diego and San Francisco. There is a 300-mile zone around New York that also encompasses major East Coast cities such as Boston, Philadelphia and Washington, D.C. We do not have zones beyond these areas for theatrical films and dramatic television, so other major production centers such as Florida, Georgia, Illinois, New Mexico, North Carolina and Texas also do not have background coverage for theatrical films and dramatic television.
Q: Does the lack of background coverage have something to do with so-called "Right-to-Work laws?"
A: No, the location of the zones has nothing to do with these laws. The zones in these contracts were determined through bargaining and have nothing to do with specific laws in any state.
Q: How do we achieve background coverage for theatrical films and dramatic television production? Can staff do this?
A: Coverage can only be achieved through bargaining when these contracts are being negotiated. Neither staff nor your elected officials can unilaterally achieve background jurisdiction beyond the currently established zones.
Q: Why do we have coverage in commercials and not for theatrical and dramatic television?
A: These are different contracts bargained with different industry groups. There is much greater coverage for extras under the Commercials Contract than the contracts covering theatrical films and dramatic television.
Q: Does background actor work on theatrical films and dramatic television in Louisiana and Mississippi establish SAG-AFTRA membership eligibility for non-members?
A: No, since it is not covered work, it does not establish eligibility.
Q: If I choose to work as a background actor in a theatrical film or dramatic television, what happens if I get a dialogue or stunt upgrade?
A: You should be provided with a SAG-AFTRA employment contract and covered under the contract. If you are not, please contact SAG-AFTRA immediately, so we can determine whether a claim should be filed. The contract provides a strict 90-day limit for filing upgrade claims. You should never wait until the film is released, as we will be unable to file a claim at that point.
Q: If I work on a commercial as an extra, what do I get paid?
A: For commercials produced under the National 2013 Commercials Contract, the minimum rate is $342.40 for a buyout. For commercials produced under the New Orleans Local Code, the minimum rate is $175. If you are represented by a talent agent, they must pay an additional 10 percent to cover the agency fee on commercial extra work.
Q: Can a member work "over the numbers" as a commercial extra if the 45 covered extra roles are already filled?
A: No, it is a violation of SAG-AFTRA rules to accept such "over the numbers" work.
Q: If a commercial is being produced outside of the 100-mile New Orleans zone, may I take such non-covered extra work?
A: Yes, you may work outside the zone as a commercial extra but the same considerations apply regarding lack of contractual protection as when you work locally as a background actor on theatrical and dramatic television programs.
Q: Except for commercials, are there any instances where work as a background actor is covered by SAG-AFTRA in Louisiana and Mississippi?
A: There is coverage for certain non-dramatic programs, programs made for The CW Network and corporate/educational productions. There is also an infrequently used incentive in the Modified Low Budget Agreement which allows producers to adjust their budget if they employ background actors under contract. If you have questions about coverage and whether you can do specific work and remain in compliance with SAG-AFTRA rules, please contact the union.
Q: I still have questions about working as a background actor. What do I do?
A: Call 855-SAG-AFTRA (855-724-2387) or email neworleans@sagaftra.org and a staff member will answer your questions.
SAG P&H Combined Earnings Eligibility Benefit Now In Effect
This is a reminder that the SAG Pension & Health plan now offers combined earnings eligibility to participants, allowing you to combine SAG-Producers Health Plan and AFTRA Health Plan reported earnings to meet the dollar earnings requirements. You will need to contact the SAG health plan at (800) 777-4013 to determine if you qualify. Read more about this benefit in the plan's Take II newsletter special edition (March 2014).
A Message to Our Members from the LFPN
Dear Louisiana and Mississippi Members of SAG-AFTRA:
We've started up a group called the Louisiana Film Professionals Network (LFPN). The goal of this group is to encourage local people to make films and to help students and other interested persons get jobs in the film industry. The LFPN organizes networking events, screenings, workshops and script readings.
Todd Voltz, LFPN Event Coordinator
From the LFPN Web page: Louisiana's content producing industry is slowly developing. Film studios, sound stages, prop houses, equipment rental, external goods, and below-the-line services are being established here in Louisiana. In order to thrive, they need a steady stream of production activity. For now, the stream is provided by outside sources, such as Hollywood film studios, television networks and independent producers. Louisiana needs to anchor its entertainment industry by creating self-generating content. Once films, television shows and Web series are being written and directed by Louisiana film professionals, the industry will have longevity and truly become a vital job-creating, economic development engine for the state.
LFPN provides filmmakers with opportunities to meet with other local professionals and to assess and comment on each other's work. The UNO Nims Center's commitment to LFPN allows local filmmakers to show their work in an amazing HD screening room and to discuss projects in studios and conference rooms. Filmmakers are encouraged to show works in progress, finished works, sizzle reels or set up staged readings of scripts.
The Nims Center will offer workshops, equipment demonstrations, technical assistance, auditioning opportunities, and collective career advice from LFPN members and guest industry professionals.
Socializing and sharing career ideas and advice will be important to us as we work toward the common goal of growing an established base of Louisiana film industry professionals.
Ed. Note: The LFPN recently sponsored a Webinar by Leslie Krensky on SAG-AFTRA Student and Low Budget Contracts online and at the NIMS Center for SAG-AFTRA members. The Nims Center Studios New Orleans, a division of the University of New Orleans Foundation operated in cooperation with the University of New Orleans, is a major production facility located in Jefferson, Louisiana. See the studio's website for more information about the facilities and the commercials, films, and television shows produced at the Nims Center.
The information contained herein regarding workshops, vendors, special offers and the like is provided for informational purposes and is not intended to imply endorsement by SAG-AFTRA of them or the information, material, products or services provided. SAG-AFTRA makes no warranties or representations regarding the use of the material or the quality of the services or service providers.