The Official E-Newsletter of the SAG-AFTRA New Orleans Local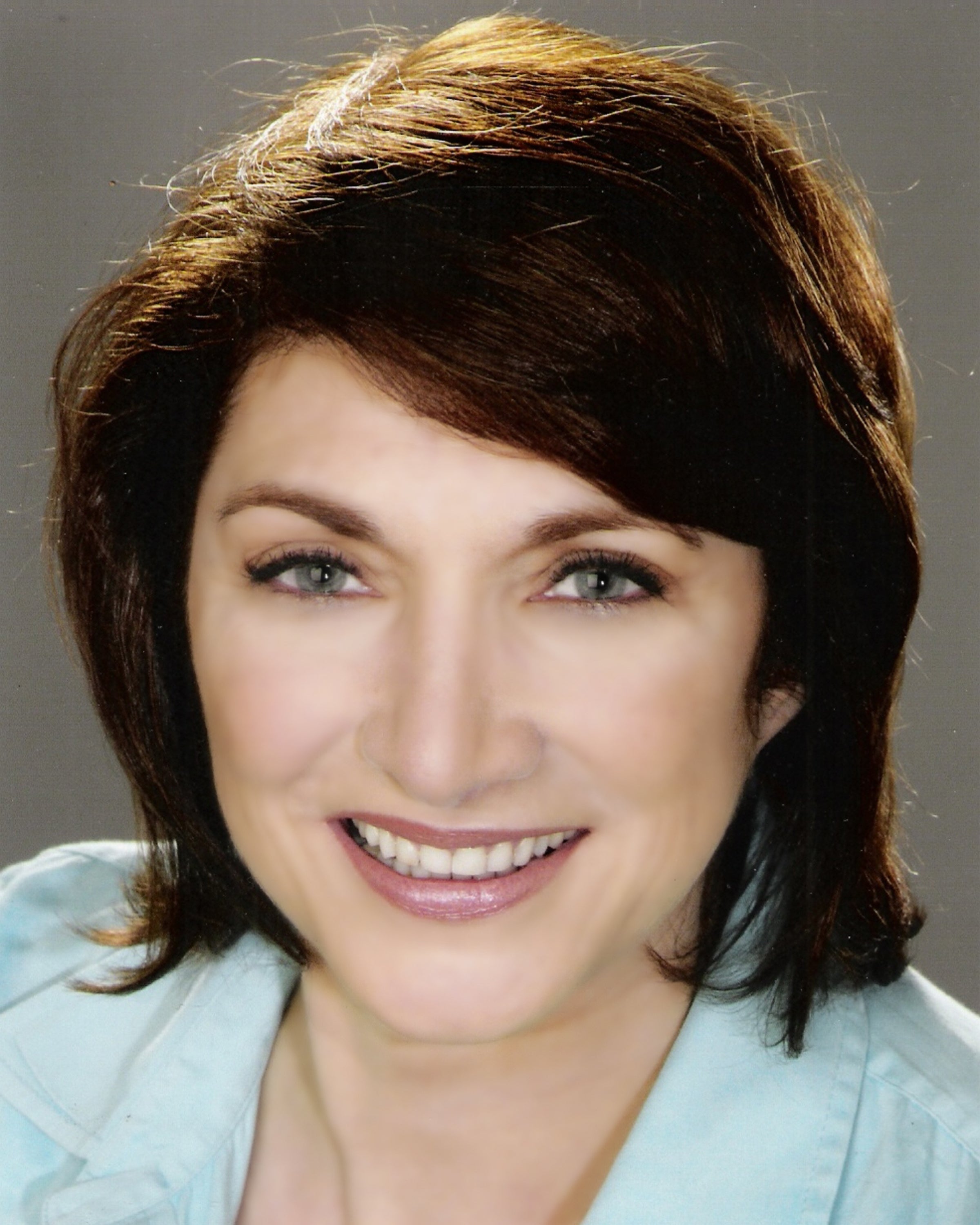 Be the Change You Want to See
By Diana Boylston
New Orleans Local President
Everybody wanted a change … and that's what we got when legacy AFTRA and legacy SAG voted to merge. At the convention, we were told that we're the largest merged entertainment union in the country. Because we've grown, the way in which our local receives services is different. 
Answers that were difficult to get in the past may be easier now because of our expanded network. At the same time, a simple yes or no answer might not be so simple. There may be different departments to contact instead of one person. The proverbial wrinkles have to be ironed out. As your president, I want to assist with these changes. Let me take a moment to suggest ways to help you deal with them.  
1) Register your concern. Don't fret or sweat or waste a lot of time trying to deal with the problem. Contact the department this newsletter identifies as the problem-solver for your situation. 
2) The solution is available and staff does want to answer your questions. Everyday, new strategies are put in place to increase communication. If you tried before and didn't get a satisfactory answer, email Linda Dowell or me at neworleans@sagaftra.org so we know what's going on with you.
 
3) Your elected board members want to represent you, whether or not we work in your category. Dancers don't have to go to dancers for answers or stunt performers and broadcasters to stunt performers and broadcasters. Your board not only wants to understand what's happening in your area, we need you to let us know so we can help. We have the tools to do something.
In other news:
Our annual meeting was well attended by more than 65 members. One of the best parts of the meeting for me was to learn that members serve by helping members, regardless of office. Performer Becki Davis offered advice about contacting another local with similar concerns to resolve a contract issue. Performer Ralph Horn volunteered to assist other members in setting up a group to help each other do "self-on-camera" casting/auditions. Voiceover artist Marjorie Ocho Kouns is organizing a panel of VO artists who work in the industry for this March. Email me if you want to contact them.
A meeting was later held with stunt performers and several of these members volunteered to participate on the Wages & Working Conditions Committee that will register your concerns on a national level.
As we create a union that will serve all of us, let's change what we do to make it easier to get the help we deserve.

Delegates Frank Boimare, Charles Ferrara, Diana Boylston and George Sanchez at the first SAG-AFTRA National Convention. See story below.
A Note from Our National Board Member
Greetings!
I would like to take this opportunity to wish all our SAG-AFTRA New Orleans members a happy and prosperous New Year. As a great, yet unknown, philosopher once said, "May the sun always be at your back."
As those of you who attended the annual meeting may have surmised, we are attempting to broaden the number of members who are willing to actively participate in the operation of our local. In order to facilitate more participation, we have created several committees. The response at the annual meeting to our request for volunteers to staff the committees greatly exceeded our expectations. It was large and enthusiastic. Keep checking your email and future newsletters for additional information.
As you probably know from previous emails, the W&W Committee will have its first organizational meeting Jan. 13. We have some excellent candidates who have expressed an interest in chairing the committee as well as exceptionally qualified members who want to serve as committee members. If you would like to participate, send your name, email address and telephone number to neworleans@sagaftra.org. This applies to members who want to serve on the W&W committee or any of the other new committees. Please be sure to note which committee(s) you want to join.
At the present time, we are in the process of forming the following four committees:
• Actors/Performers
• Stunt Performers
• Voiceover Artists
• Communications & Outreach
If you are interested in participating on any of these committees, send your name, contact information and committee you are interested in to neworleans@sagaftra.org.
I will attend the first national board meeting of 2014 in early February. I will keep you advised of any important developments involving our local.
Fraternally yours,
Charles Ferrara, New Orleans National Board Member
TV/Theatrical-Exhibit A W&W Meeting to be Held in New Orleans
The SAG-AFTRA New Orleans Local will be conducting a Wages and Working Conditions Meeting in preparation for the SAG-AFTRA TV/Theatrical-Exhibit A contract negotiations. For details on W&W 2014, please visit the SAG-AFTRA website at SAGAFTRA.org.
Proposals for this important negotiation are developed through the involvement of members like you. Make your voice heard, attend and participate in this very important process. Meetings are open to all paid-up SAG-AFTRA members (please bring your current membership card for admittance, paid thru April 30, 2014). Parents/guardians of performers under 18 years old are welcome.
When: 7 - 9 p.m., Monday, Jan. 13, 2014
Where: Sheraton Metairie Galleria Ballroom I
4 Galleria Blvd.
Metairie, LA 70001
You must RSVP to neworleans@sagaftra.org in order to participate.
If you cannot attend, make sure your voice is heard. You may submit proposal recommendations by email no later than Wednesday, Feb. 26, 2014 at wandw2014@sagaftra.org. The Wages and Working Conditions Committee will review all recommendations.
Attention members who are actively producing: SAG-AFTRA members who are actively producing cannot attend the W&W Committee Meetings due to conflict of interest.
An Interview with Harry Shearer: Part 1, Acting and Improvisation
 
Photo by Harold Baquet
New Orleans Board Member Artemis Preeshl had the chance to sit down with Harry Shearer in November 2013. In this, the first of three parts, the multitalented Shearer, best known for his roles on The Simpsons, shares thoughts and insights about his craft.
Artemis Preeshl: In the Music Industries interview What's So Funny About That? and the acting and directing seminars at Loyola University New Orleans this week, you discussed how you approached film and TV as an actor and director. In your recent work on the Nixon project, you discussed the importance of pauses and precise words. Do you breathe and perform mannerisms like the character?
Harry Shearer: Definitely breathing. You know the part once you have a bit of a purchase on a character — their way of talking — they talk with this accent, or this tone of voice — then you go for subtle things: breathing, blinking. One of the things I noticed about Mike Wallace before Saturday Night Live, he did serial blinking. Nixon's eyelashes were fluttering. In the interpretation of Nixon, it's an acknowledgement that "There's something wrong here. I'm not here. Now I'm back." Try to incorporate anything you notice. Character is a collection of little things, anything you notice and the audience may not notice. Once you notice it, it might click with something they perceived but did not raise to their consciousness. Part of your job is to bring attention to everything you might know and incorporate it into the audience's vision.
AP: In which vocal and physical ways do the British differ in their approach to comedy from their American counterparts in The Office?
HS: The Office is a good example of the differences between the Brits and Americans. Brits are more reticent in disturbing situations. They fidget, dart glances … show embarrassment through gestures.
Americans tend to grumble and be more vocal. Our culture encourages talking. Brits have telltale physical mannerisms when they feel culturally constrained not to say something. You can look at Brit actors do physical things. I'm talking English people — not Brits.
AP: I understand. My stepmother is English. When you listen in improvisation, what do you listen for?
HS: Actors listen in real situations — to inflections, the way it is said not just what is said, body language — you see how the other actor or character is saying something with the body. Try to pick up all cues we are programmed to pick up as humans. The danger of thinking gets in the way of this sensibility — what you think I will say next. I have great line to get in. Don't turn off sensory mechanisms; thinking blinds you. You distract yourself with it. If you can't think of the great thing to say, redirect yourself. What is the actor saying? How is he saying it? What it does it mean?
Part II of the interview will appear in the next issue of the New Orleans Local E-News.
Convention Firsts: The 2013 National Convention
By George Sanchez
New Orleans Local Board Member
The first-ever SAG-AFTRA National Convention is over, and the late September meeting made history in several important ways. The convention was filled with "firsts":
• One voice now speaks for all 165,000 members in the industry.
• We now have one means of governance to effectively handle the business of protecting actors.
• The streamlining of functions was matched by the streamlining of offices.
• These changes were accomplished without acrimony and in a spirit of cooperation.
Your New Orleans Local was represented by Diana Boylston Clark, president; Charles Ferrara, vice president and national board member; Frank Boimare, secretary; and George Sanchez, local board member. These four members have combined experience in film, radio, television and theater of more than a hundred years and about the same number of combined years working as committed union members. They went to represent you and see that your needs were considered and your voices were heard. This was done by networking, speaking at the convention and during a private meeting with National Executive Director David White.
Not every issue was addressed at the convention. Several were forwarded to the SAG-AFTRA National Board as convention resolutions, expressing the desire of the membership that these issues be addressed by the persons most able to implement them. There are problems that are as yet unsolved, but the fact that they are on the table means they will be discussed and implemented in a form that best meets the needs of the combined membership.
Health & Retirement/Pension & Health still needs to be addressed by the trustees. Services such as residuals and safety have to be improved, but a good start has been made.
Those members who were not in attendance are not excluded from forming the direction of our union. When you insist that the provisions of union contracts be honored and accept no less, each member "walks the walk." By talking to our brothers and sisters in the business who do not recognize the value of union in a so-called "right-to-work" state, each member "talks the talk." By becoming involved with local committees and activities, each member demonstrates that union is a living, breathing concept that reaffirms the worth and dignity of every performer — actor, background performer, dancer, singer and stunt person — featured or not — who are the flesh and blood of SAG-AFTRA.
New Orleans Broadcast Stations Update
By Herta Suarez
New Orleans Broadcast Director
Two of our SAG-AFTRA-represented television stations in New Orleans, WWL and WVUE, will be operated by new employers.
WWL-TV is owned by the Belo Corporation, based in Dallas. Belo was purchased by the Gannett Company, based in Virginia. Gannett's purchase of Belo for $1.5 billion was recently finalized, resulting in a massive media group that will reach an estimated one-third of the country with its programming. In order to get the deal approved by the Federal Communications Commission, Gannett had to rid itself of the Belo stations in St. Louis, also represented by SAG-AFTRA, and Phoenix to avoid violating government antitrust rules. The Department of Justice approved the deal contingent upon Gannett selling its Belo stations in those markets. Gannett's group of television stations grew to 43 with the Belo stations — 17 additional stations in nine of the nation's top 25 markets. A new SAG-AFTRA agreement had been reached with Belo at WWL-TV prior to the purchase.
WVUE-TV, owned by Louisiana Media Company, just entered into a shared services agreement with Raycom Media. Raycom will provide operational services for the station, which will remain under the control of Louisiana Media. Raycom, based in Montgomery, Ala., currently owns and/or operates nearly 40 television stations. SAG-AFTRA and WVUE were in the process of negotiating a new agreement at the station when the deal with Raycom became effective on Dec. 16, 2013. Contract negotiations for a new SAG-AFTRA agreement at WVUE will resume with Raycom Media in 2014.
Contract negotiations for a new SAG-AFTRA agreement at WDSU-TV will commence in early 2014. The station is owned by the Hearst Corporation.
Membership and Reinstatement Q&A
We know that members are often asked questions about SAG-AFTRA from other performers working on a set or in a broadcast station. Here are some of the most frequently asked questions about membership — members should pass this information along to anyone interested in joining:
Q. What work would help me gain my SAG-AFTRA eligibility?
A. In order to be eligible, a performer must meet one of the following requirements:
• One day of employment in a principal or speaking role or as a recording artist under a SAG-AFTRA contract. Ultra Low Budget, Student and Short Films do not qualify one for membership; OR
• Three days of employment as a SAG-AFTRA-covered background performer. Note: We have no background performer coverage in the areas of theatrical and television in the New Orleans Local. This work would have to be done on a SAG-AFTRA commercial or industrial production; OR
• Employment in any covered job on the staff of a radio or TV station or network covered by a SAG-AFTRA contract.
Q. What does it cost to join?
A. Although the national initiation fee is $3,000, we have a reduced fee of $759 in the New Orleans Local. A performer can join and work here, but if they later work in an area with a higher initiation fee, they must pay the difference between the two initiation fees. There may be different initiation fees for broadcast station members, depending on the station contract. In addition to the initiation fee, the first dues payment is required at the time of joining. Dues are paid twice a year and calculated based on a small percentage of the prior year's earnings under SAG-AFTRA contracts.
Q. Can the joining fees be paid in installments?
A. Yes. There are options for payment plans. Check with membership services to see if a plan is available that may work for you. 
Q. How does a former member reinstate their membership?
A. A former member may request reinstatement upon payment of the following fees:
• A reinstatement fee.
• A $100 application fee.
• Any dues and fees owed at the time of termination.
• The current dues.
In certain circumstances, there are options for leniency on the prior fees. A former member should contact SAG-AFTRA for assistance with reinstatement or to get a quote for the amount of the required fees.
Q. Where should questions regarding membership be directed?
A. Contact Membership Supervisor Eileen Neel at (305) 663-7079.
In Remembrance
By Diana Boylston
New Orleans Local President
The New Orleans Local mourns the loss of our dear friend, agent Claudia Speicher of New Orleans Model & Talent, who represented thousands of actors over the 40-plus years she advocated for local and regional talent. She will be sorely missed.  
 
The New Orleans Local of SAG-AFTRA sends out love to all who were touched by this wonderful and classy lady and especially to her sisters, Bobbi and Melanie. We are sorry for your loss and our hearts go out to them and all who knew her.  
 
On Sunday, Jan. 5, 2014, approximately 50 performers represented by Speicher gathered at the Mid-City Theatre on Toulouse near the American Can Company to honor her life. They offered help to her family and two sisters, who live in Indiana and Ohio. Family members who were snowed in, casting directors and clients from around the country joined the memorial by live stream. 
Our special thanks to fellow board member Richie Montgomery, who informed the board, leading to a flurry of calls, emails and social media outreach connecting our community. We are told that any inquiries should be made to Ann Kadar, interim talent representative for New Orleans Model & Talent at nomtyouth@gmail.com.