The Official E-Newsletter of the New Orleans Local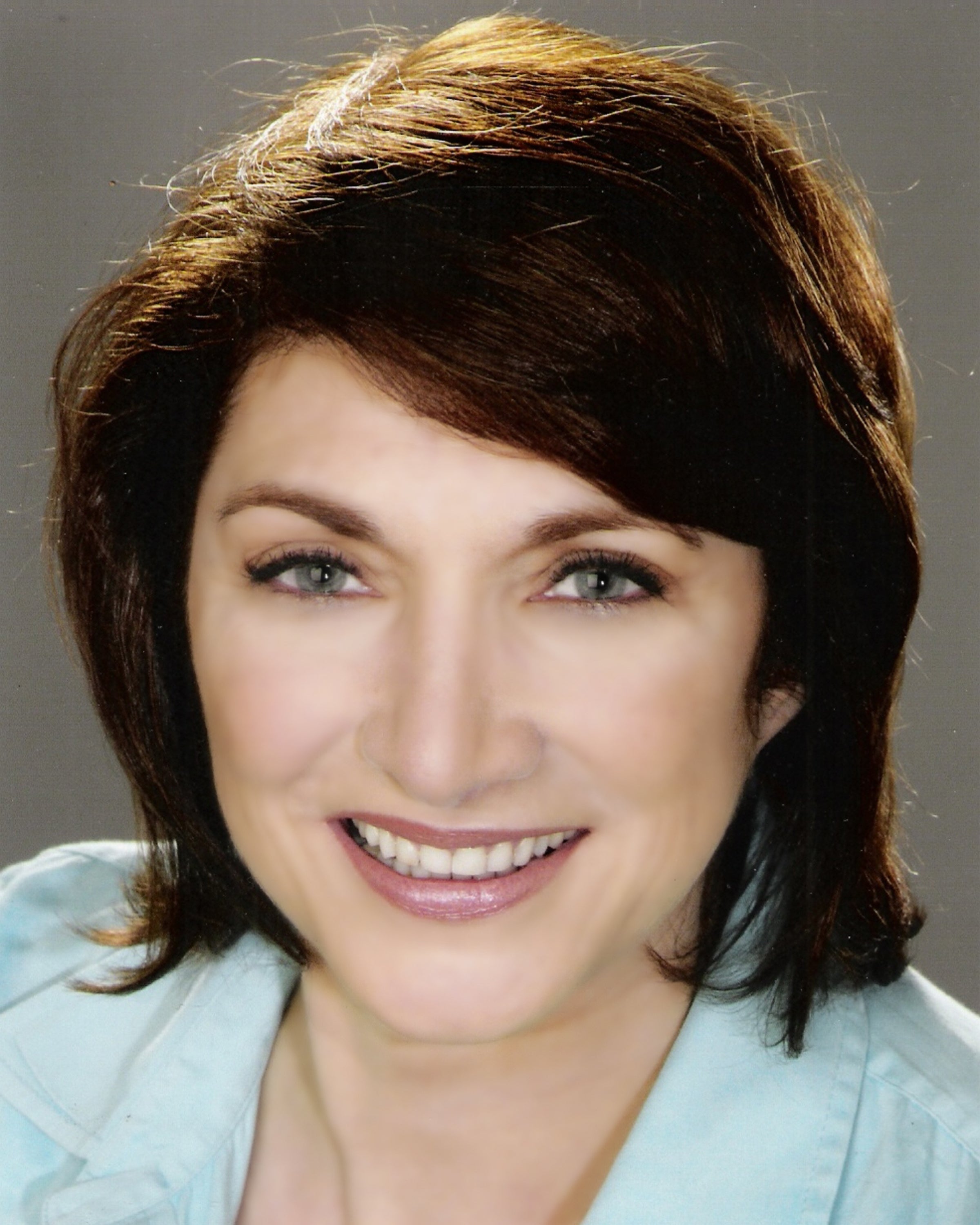 A Note From the President
While I was working on a film last week, I was eating at Jims, a little restaurant in the 9th Ward, and in walks a friend that I haven't seen in years — Tony. Tony is also a SAG-AFTRA member, and pretty soon after we started catching up, he says (and I'm toning this down a bit), "Well, I got the recent eblast from SAG-AFTRA and it had your name on it as president. How did you get to be president?" When he asked this question, it made me wonder how many other SAG-AFTRA members don't have this information. 
So, I explained that when AFTRA and SAG merged, existing boards of each union around the country merged in each local. I was president of the New Orleans AFTRA Local. SAG's Florida Branch had a council member-at-large representing Louisiana/Mississippi, and we became one. "And that's how I became the SAG-AFTRA president of the New Orleans Local," I explained. "OK," he says. "Just so I know."
Tony brought to my attention a challenge I've faced as a board member since our one union was formed: how to reach out to our members? With privacy laws, board members can't easily view a list of members — and certainly not contact information — so you need to give us permission to contact you directly (which may be difficult if you don't know who we are). So go to SAGAFTRA.org, click on Locals, then New Orleans and send me an email at neworleans@sagaftra.org. Be sure and indicate the email is for me and it will be forwarded.
We all know that with the amount of production that's here, this local is surely an emerging market and, to that end, I've met with presidents from other small and medium locals this year on the Committee of Locals, working out challenges we each face in this new world. In addition, your local board has designed a New Orleans Local Constitution and it includes some important changes, one being the requirement of your board to include a member from Mississippi, so please submit a petition if you're interested.
We're scheduling a SAG-AFTRA performance night in August where members will sign up and put on a show, and we are considering forming a new committee for stunt performers (so again, let us know if you're interested). Herta Suarez, whom many of you know, has just completed negotiating a new contract for broadcasters at WWL-TV and parts of the agreement will be used as a template to negotiate station contracts all over the country. Linda Dowell, the assistant national executive director for locals, has spoken with IATSE representatives and we're discussing how to support the Louisiana Film & Entertainment Association's efforts to sustain the tax incentives in Louisiana.
That's just the beginning. As important as any other ingredient needed to make this new gumbo worthy of our name is you. We're too large in number now to do it without you. So expect to hear from us and, if your email has changed, contact us at neworleans@sagaftra.org or call Linda Dowell at (214) 363-8300 ext. 1 and let us know. Most communication to you will be via email (including occasional casting notices) so make sure we always have your current complete contact information. It's been a long road home and we're not there yet, so please take some time to consider how you can participate on this journey. We need you to, as a sister president from another local said, "Shepherd this new entity." Looking forward to hearing from you. 
In solidarity,
Diana Boylston, New Orleans Local President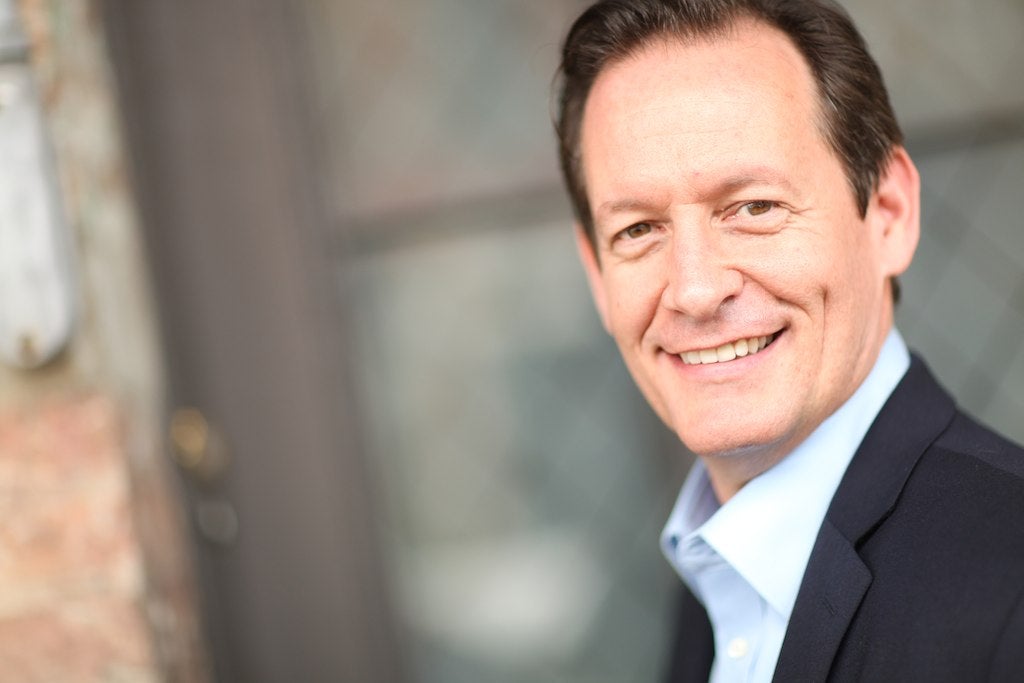 Jim Gleason
Working at Home — Living the Dream
By George Sanchez
The burgeoning Louisiana production scene, thanks to those attractive tax credits, has made it possible for Louisiana natives to practice their craft in the place they love.
Jim Gleason is a Tulane University grad who stayed in the New Orleans market for 10 years after graduation. In 1997, he made the leap of faith to the other L.A. For the first three or four years he did what every new actor does — he survived. Telephone operator was not the career he had in mind when he went to that L.A., but it allowed him to pick up a few jobs in commercials and TV. Becoming an acting/audition coach got him away from the phone bank and allowed him to pursue more opportunities. Fairly steady work in episodic TV, the odd role in a feature and starring in a low-budget film kept him at it. Still, that L.A. wasn't home.
The Louisiana scene was up and running, and he began to envy those friends who were making a living at what they loved at the place that was still home to him.
A more important lure arose at Christmas 2010 in the form of a wonderful woman. A long-distance relationship wasn't nearly enough. The move from that L.A. to this LA took a leap of faith as large as the first one. Could south Louisiana maintain the activity?
Experienced in the ways of the business, Jim got a Louisiana agent, new headshots and relocated his acting/audition workshops southwards. The first six months brought work on Treme, a two-week shoot on The Butler and a role in the new Spike Lee film.
The greatest plus has been to be home, surrounded by family and friends and able to do the work he loves. It is possible to "live the dream" and live at home. 
The New World
Not long ago, we celebrated the first anniversary of the AFTRA and SAG merger. After working to integrate operations, and with an ongoing restructuring, it is going to take some time to sort all the issues out. It is imperative that we do all we can to insure that the final product fosters the continued growth of our area as a world-class film and broadcast center. We have a lot of work to do to achieve this objective.
One positive achievement of the merger was announced at the recent SAG-AFTRA National Board plenary. Significant gains were made during the recent Commercials Contracts negotiations, resulting in the richest contract in the history of either SAG or AFTRA. Let's hope future ventures achieve comparable positive results. If we all pull in the same direction, we can expect more of the same.
I urge you to look at our local's Web page. It is undergoing some changes and promises to be a useful source of information.
In solidarity,
Charles Ferrara,
SAG-AFTRA New Orleans National Board Member
Why Serve on the SAG-AFTRA Board?
By Lea Sinclair, New Orleans Local Board Member
If you are contemplating becoming more involved in the career you have chosen, you may want to consider running for office for the SAG-AFTRA New Orleans Local.
There are many benefits to serving. You will be front-and-center on the issues that affect New Orleans Local members. Participating in discussions and voting on issues that cover this region allows you to understand how the union works, both locally and at the national level.
You will make many new contacts. Through industry events, you will meet many people who follow your career path and many others who become the sum total of what makes this industry work.
You will gain respect. As a board member, you will be noticed more, taken more seriously and given more time by industry decision-makers.
You will build your confidence. Since confidence can often make the difference on whether you get that job, learning to work on the business side of your career can only make you more knowledgeable about your craft. Knowledge is power. It makes you less nervous.
By learning about your union, you will be learning about your rights. How many times have you been on a job and wondered, "Is this in violation of union rules?" As a board member, you will have the answer because you will be the first to know about negotiated contracts.
A term on the New Orleans Local Board will help not only you, but also those you toil away with on a daily basis in our industry. Learning about all aspects of the industry allows you to make better decisions about your career as you build it.
There has never been a better time to serve and this is an election year. Consider offering your name and talents for a deserving cause. Become a SAG-AFTRA board member. Call Linda Dowell at (214) 363-8300 ext. 1 for complete election eligibility and schedule information. 
Audition: Perdition or Recognition?
By Peter Gabb
It's a temptation to barrel into an audition with a very strong and memorable interpretation of a character. After all, we don't want to be generic or forgettable or, heaven forbid, "milquetoast." How many times has that backfired? Then it occurred to me. Aren't we all unique individuals? And if the director wants some characterization or dialect, he will say so. Of course, even with that, we must start with ourselves.  
This is true, especially now when actors are so often being required to film and send their own auditions to agents to upload to the casting director. By that time, the director has probably changed the specs and the people who get to audition "live" are also getting the most recent info. Another reason to Keep it simple.
John Houma is a successful teacher and casting director who was recommended to us via three members, Sandra Bankston and her daughters, Philomena and Mary, who studied with him in L.A. I like John's idea: Simply do what the character is trying to do. Of course, we will do it our own unique way. And we may have many ways. That's where the prep comes in. I know sometimes I think I know the lines "basically." I've made that mistake, too. "Not good enough," teaches acting coach Tom Todoroff. We have to know these words so we can say them any kind of way, even speed-talk them. A local director says "Know these lines like you know your name." Then you are free to say them whichever way — in your own unique style.
One thing that helped me was my experience with stand-up comedy. That's where you really have to rely on yourself. There really is no "it" – author's script, director's interpretation, costume, set design — only you. It's kind of like being naked on stage. It's your chance to expose all of your selves and test them out. It's a great learning experience, and you might want to try it to expand your self-horizons. Start by telling funny things that you've experienced in life, playing all the characters involved.
Anyway, I hope these ideas will help: Start with yourself, prep up, put your heart in it. Break a leg!
The First SAG-AFTRA Elections
You should have recently received a notice of the first elections for the merged SAG-AFTRA. Elections provide members nationwide a chance to be heard, as you get to select your local and national representatives. Please take your responsibility to vote seriously. 
Have you ever thought about serving your union as an elected representative? Do you want to help make policy and guide the union forward? There are many elected positions that carry various levels of commitment and responsibility. The upcoming elections will determine national and local presidents, vice presidents, board members and convention delegates for the new union. Perhaps now is the time to get involved. We are shaping this new union and you can play a role in its future. Consider running for office to represent the members of the New Orleans Local. If you'd like to find out more, contact Linda Dowell at (214) 363-8300 ext. 1.
Convention 2013 is Coming
The inaugural SAG-AFTRA Convention will be held at the J.W Marriott in downtown Los Angeles from Sept. 26-29. This is the first SAG-AFTRA convention, and delegates will be making union history. Delegates will vote for the executive vice president and the vice president positions that represent geographic areas and membership categories. There will be important amendments to the SAG-AFTRA Constitution presented and voted on, as well as important resolutions. The convention will include keynote speeches, presentations and workshops. Consider running for a delegate to represent the New Orleans Local and get a chance to meet members from across the country to discuss union business and have some fun.
Farewell to Jason Tomlinson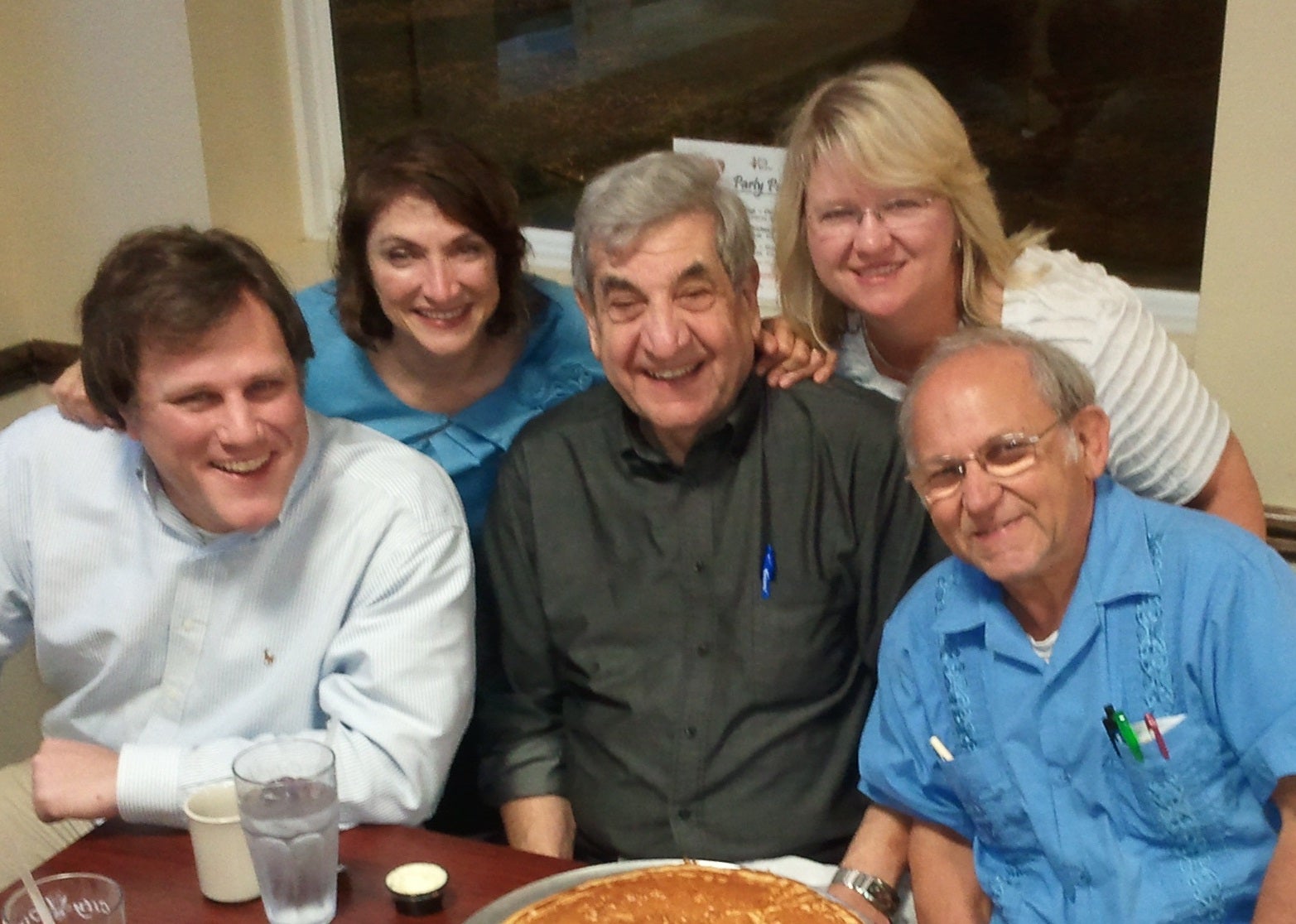 Board members and staff said farewell to Jason Tomlinson in January. Jason served as our "boots on the ground" for a number of years and will be missed. Pictured here, from left, Jason Tomlinson, Diana Boylston, Charles Ferrara, Linda Dowell and Peter Gabb. 
Louisiana & Mississippi Production Activity
CONFIDENTIAL: PLEASE DO NOT DISTRIBUTE THIS INFORMATION
These producers may not have completed the signatory process at this time. It's the responsibility of each member to confirm each producer has signed the applicable contract before making an agreement to render services. If you have any questions, please contact Doriza Sojo at (305) 663-7081.
Dawn of the Planet of the Apes - Theatrical
Woodbridge Productions, LLC
Location:  Vancouver, BC & New Orleans, LA
Start Date:  April 1, 3013
Casting:  Megan Lewis
I Am Potential – Low Budget
Location: Tupelo, MS & Louisville, KY
Start Date: May 1, 2013
Casting: Beverly Holloway Casting
North of  Hell – Theatrical
North of  Hell, LLC
Location: New Orleans, LA
Start Date: April 23, 2013
Untitled Pizzolatto Cop Project aka True Detective
Does Not Pay Production Services
Location: New Orleans, LA
Start Date: January 29, 2013…wraps June 2013
Casting: RPM Casting
When The Game Stands Tall – Theatrical
Games Productions LLC
Location: New Orleans, LA
Start Date: April 20, 2013
Wicked Blood – Low Budget
Industrial Entertainment
Location: Baton Rouge, LA
Start Date: May 1, 2013
Cassidy's Girl – Theatrical
Cassidy's Girl, Inc.
Location: New Orleans, LA
Start  Date: June 2, 2013
Ebb Tide – Theatrical
Ebb Tide Films, LLC
Locations: Baton Rouge, LA & Honolulu, HI
Start Date: June 3, 2013
Facebook Detectives – Low Budget
AEF-Facebook Detectives, LLC
Location: New Orleans, LA
Start Date: July 22, 2013
Casting: Dean Fronk,
Maze Runner – Theatrical
Fox Louisiana Productions, LLC
Location: New Orleans, LA
Start Date: May 13, 2013
Return to Sender – Theatrical
Return to Sender, LLC
Location: New Orleans, LA
Start Date: May 7, 2013
Casting: Tracy Kilpatrick
Search Party – Theatrical
Search Party Productions, LLC
Locations: Baton Rouge, LA & Albuquerque, NM
Start Date: May 3, 2013
Casting: Brent Caballero 
The Town that Dreaded Sundown – Theatrical
TTDS Productions, LLC
Location: Shreveport, LA
Start Date: May 13, 2013
Artists Die Best in Black – Low Budget
Location: Biloxi, MS
Start Date: May 28, 2013
Casting: Cher Foley 
The Historian – Low Budget Modified
Historia Films, LLC
Location: Hattiesburg, MS
Start Date: May 13,2013
Casting: Jodi Collins  
American Heist – Theatrical
Glacier Films 1, LLC
Location:  New Orleans, LA
Start Date:  June 18, 2013