The Official E-Newsletter of the Nevada Local
NEVADA LOCAL BOARD
President
Barbara M. Grant
Vice President
Arttours Weeden
2nd Vice President
Rick Rockne
Secretary
Mary Ann Hebinck
Local Board Members
Guy Chapman
Scott Mirne
Allan Ong
Heart Lanier Shapré
Bobbie Wolff
National Board Member
Art Lynch
UPCOMING EVENTS:
The Holiday Party will be Dec. 11. Look for an email with time and location to come soon.
SAG Awards party, Jan. 18
Details coming soon
A Message from Our SAG-AFTRA Nevada Local President
The SAG-AFTRA convention was quite an experience! It's been years since I've been to one, but the spirit and excitement at this one was awesome. The two main speeches were given by guests, AFL-CIO President Richard Trumka and U.S. Secretary of Labor Thomas Perez, who has been in government upholding civil rights and fighting discrimination on many levels, including in the U.S. Department of Justice. Both were very inspiring, putting hope in everyone's heart.
The structure of our union has changed to give us better representation by having a vice president from small, medium and large-sized locals. For our small local, we are represented by David Hartley-Margolin (from my personal experience with him, I must say we are well represented). During the convention, there was time to speak to all members of the leadership team.
Also, for some of you who are behind on dues, please don't hesitate to call Membership Services at (323) 549-6778. Dues must be paid by Dec. 2 to be eligible for SAG Awards voting and For Your Consideration materials.
Please remember, we are one union, SAG-AFTRA, the former ones no longer exist.
Finally, I encourage all SAG-AFTRA members to participate in Nevada SAG-AFTRA Conservatory workshops. For more information email nevada@sagaftra.org.
Letter from the Editor
By Anna Wendt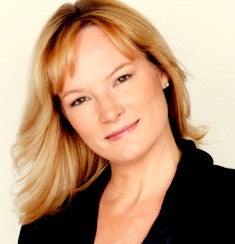 As a longtime member of the union, I am pleased to have been elected as communications chair and editor of our quarterly newsletter. I encourage all members who have something to say to contribute articles to our publication.
We have all faced many challenges in recent years, not only in the entertainment business but in our state and community at large. Finally, now I believe the trend is in the right direction. With SB165 (the film incentive bill) taking effect in January, many of us have a reason to be optimistic.
We are all ambassadors of our union every time we step on a set. When I was first studying acting and seriously pursuing union membership, I  appreciated the support and advice given to me by actors who were already members of the union. Because of this experience, I have since then made it part of my personal philosophy to encourage others who are trying in a proactive and responsible way to become members of SAG-AFTRA. All of us were nonmembers at one time. Whether we were encouraged by others or not, we all know it is for the good of the union to empower our membership with qualified professional actors.
Member Profile: Art Lynch
Although I am Facebook friends with Art, I had never met him until we recently got together for a conversation. Art has been a member of the union his whole adult life and a board member of SAG Nevada — and now SAG-AFTRA — for 18 years, serving in various roles. He has also been a national board member since 1995.
A "Midwestern transplant," I asked him how he ended up living out West. He told me his first job out of college was with United Press International in Wyoming and he just kept heading west from there. He has been a resident of Boulder City for several years now. His wife, Laura Lynch, is a social worker at Boulder City Hospital. He also has two daughters, Ann and Beth, and is a grandfather as well.
Art graduated from the University of Illinois with a B.A. in speech, theater and mass communications. Later he went on to complete his M.A. in communications at UNLV and earned a Ph.D. in education from Capella University. Art also has taught many courses in communications, theater, film, television, etc., for more than 25 years.
I asked Art what most people do not know about him that might be surprising. "I can be shy. I have to fight this quite a lot."
Recently, Art auditioned for a few roles and landed all three, in the films Kaldur (where he plays the title role space alien), Splitsville (Big Frank the mob boss) and To Topple An Empire (mob boss Vincent Donnelly). On each of those projects he is working with other Nevada SAG-AFTRA actors, along with qualified pre-union talent. In closing, Art says, "We all have the opportunity to encourage membership and grow the talent work pool for Nevada.
"I encourage all members to audition for any role under a SAG-AFTRA pending contract, at any budget level. This will encourage production companies to complete the signatory process," he said.
A Letter from the National Board Member
by Art Lynch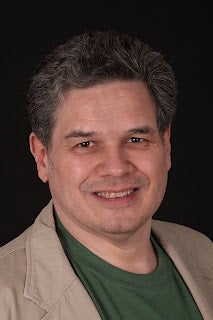 The Union is in Nevada.
Beware those trying to take advantage of us not having "an office." At least one local actors' organization and at least one agent are telling local actors that there "is no SAG-AFTRA in Nevada." Whatever the reasons, they are wrong. We remain strong and working hard for each other, the membership, to encourage union work and protect union talent on the set, in working conditions and wages, and in the overall respect for talent. We have a local elected board, committees, activities and resources.
We are the union in Nevada.
I worked for the members of SAG, with committee meetings, meetings and work toward our successful merger, and now the election of a new union board and a new union, SAG-AFTRA. It is a you-have-to-have-been-there thing to understand the 36-consecutive-hour board meeting, two failed attempts to merge, the finances and other information proprietary to a corporate nonprofit board.
My apologies to all who may have seen less of me on the set or had phone calls lost between the cracks. I have been and will continue to use my education and experience to represent all of us in the complexities and politics of the SAG-AFTRA National Board.
The convention process is new to us, providing the only body that can overturn actions of the National Board and one process to change the constitution. It occurs only once every two years.
President Barbara Grant led the delegation, which included longtime union activist Kim Renee and member Joe Alexander. A very full week of meetings, politics, elections and celebration found Nevada well represented, with the intended voice for conventions, our general membership, heard and listened to.
Elections for our new union are now every two years, and the national board of directors will serve on a four instead of three-year term in the future, although the terms have been staggered for the first election. All local offices (national board is a national office) will be up for election in the year 2015.
The AFL-CIO met in Los Angeles and elected SAG-AFTRA National President Ken Howard to a national vice president position. That umbrella organization also set forth on aggressive moves to help an increasingly stagnant or in-decline work force understand the importance of unions, including in nontraditional contract and temporary employment areas. I am excited about the direction the AFL-CIO is taking, as we need unions more than ever for average Americans to regain their position as a strong middle class backbone for our society.
We bring all the best from SAG and AFTRA in terms of contracts and benefits. The retirement and insurance plans have yet to merge, but work is being done as I write this. We negotiated and won strong Commercials Contracts, the first new contracts under our now merged union.
The entertainment and information industries are merging under the control or umbrella of as few as six major international corporations as of the end of 2012. The line between reality and theater is blurred, with an accountant's pen often deciding which vision of reality or art is presented to the mass audience. In recent years, SAG and AFTRA have been faced with the shift by employers (who were themselves creative producers of product, entertainment and art), to a world with a half-dozen corporate entities controlling most of the world's information and entertainment, making decisions based on accounting and stock value rather than story or social value.
Modern unions must fight not only the continuing battle to make it possible for their members to earn a middle-class income, but they must also battle against powerful foes that are set in the elimination of unions. The largest of these is the National Right-to-Work Foundation, which really exists to make it possible to fire without cause (illness, age, gender, personality conflicts or arbitrary rules set to make it easy for employers to document termination).
As members of the largest entertainment union in the world, you are a part of this battle whether you like it or not. Your future income and that of all talent is at stake.
Support politicians who will vote against so-called "right-to-work." Get active in the AFL-CIO and join the battles to undo this unfair legislation. Turn down non-union work. Report any members who work "off the card." Let your voice be heard.
We are SAG-AFTRA, the union for the future. Be proud and join me in being thankful this holiday season that we finally have joined into one unified force for all members, and for all future performers.
Solidarity,
Art Lynch
National Board Director, Nevada
SAG-AFTRA Nevada Local Annual Membership Meeting in Review
For those of you unable to attend the Annual Nevada Local Membership Meeting, it was held Nov. 3 at Teamsters Local 631. There was a social hour with refreshments, during which members were able to catch up with one another and meet members they hadn't yet become acquainted with.
President Barbara Grant officially opened the meeting with the good news that we will now be able to hold our meetings semi-annually, so there will be another meeting in the spring. More information on date and location will be provided at a later date.
Barbara Grant and Kim Renee then briefly reviewed their experience at the first-ever SAG-AFTRA National Convention. Please refer to Barbara's opening article in this newsletter for more information.
National Board member Art Lynch spoke as well, with some convention and legislative updates. For further details please read his column, above.
Committee chairs updated members on communications, the SAG-AFTRA Nevada Conservatory, legislative information, upcoming organizing events, and wages and working conditions.
Julie Crane, the director of locals administration and a longtime professional with SAG-AFTRA, came in from Colorado to participate. Julie spoke to the members about the locals administration staff, updating them on recent changes and her current and future role in making the transitions of the past year as smooth as possible for all involved.
Contract updates were addressed as well as a membership Q&A, where attendees were able to pose numerous questions about issues of concern to them.
Global Rule One
Scott Mirne
Not long ago, a marketing agency, for which I do convention work asked me to work as an actor on a film. After I informed them that I'm a SAG-AFTRA member, I was told that the casting director had agreed to give me a union contract. Knowing that a film or other project is either union or non-union, and that individual performers cannot be individually given union status on a non-union project, I researched the film further, found out it was indeed non-union and declined the job.
As union members, we are bound and protected by Global Rule One, which prohibits us from working as performers on film, television, commercials and other projects which have not signed union contracts. On our behalf, SAG-AFTRA negotiates detailed contracts covering many types of media and usage. These contracts detail wages and working conditions pertaining to our employment and engagement as professional actors.
By working under Global Rule One, we can all help ensure that our union and contracts are respected, and that productions seeking professional performers will choose to "go union."
Just as we have the professional and ethical obligation to abide by this rule, SAG-AFTRA also has the obligation to enforce Global Rule One, with regard to both union members and production companies and agencies. A member who violates this rule is subject to disciplinary action and possible revocation of union membership.
Is Your Headshot Working as Hard as You Are? 
Peter Newman
One of the most important tools in an actor's toolbox is their headshot. A headshot is not just a fancy picture — it is your calling card. As a working actor, acting teacher and photographer, I know first-hand how your headshot is the most prominent image that casting directors are left with after you leave an audition. A headshot remains as a constant reminder to the casting director of who you are as a performer. Your personality in the audition becomes attached to the headshot, and a great headshot becomes the easiest first line of offense in a competitive market where actors are always pushing boundaries to make a lasting impression.
When first preparing your headshot, it is important to know what genre of roles or characters fit you the best. Especially for newer actors, a character headshot allows a casting director to see you in the role without stretching their imagination, which makes their job in casting easier, and your job of booking more attainable. When going to shoot, make sure you look and dress the part you're after. One of the biggest headshot mistakes actors make is to wear a lot of makeup or dress in a manner that unrealistically represents what you look like, i.e., wearing extensions when you have short hair or presenting yourself in an age range that does not suit you. Although you should always strive to look your best, keep in mind that your headshot should always stay a realistic representation of who you are. There are roles to fit every type or shape, so there is no pressure to look like anything other than your natural self.
New contributor and Nevada resident, actor and photographer Peter Newman graduated in the top 2 percent of his class in the UCLA Department of Film and Theatre, and has been a working actor since the age of 11.
SAG-AFTRA Members, We Want to Hear from You!
SAG-AFTRA has begun the consultation process on a draft Personal Manager Code of Ethics and Conduct and wants stakeholders — such as our members — to comment on the working document by Dec. 9.
As part of its continuing mission to expand upon and forge new industry relationships, SAG-AFTRA is prepping for the final release and implementation of a Personal Manager Code of Ethics and Conduct, a voluntary agreement that will be designed to promote honest and ethical relationships between the union's members and those they choose to represent them as managers.
The purpose of the document is to further enhance relations with personal managers and ensure SAG-AFTRA members have access to appropriate representation with all the rights and obligations contained therein.
 
The Code of Ethics and Conduct is intended to be a completely voluntary document that is designed to protect both managers and SAG-AFTRA members by deepening the ties between managers and the union. Interested stakeholders should send their observations, questions and comments to managers@sagaftra.org, a dedicated email address set up for members and managers alike to communicate with the union. To review the working document, go to SAGAFTRA.org/managers.
Members Set Sail on the S.S. SAG-AFTRA 
On Oct. 31, 2013, the SAG-AFTRA Nevada Local participated for the third year in a row in the Annual Las Vegas Halloween Parade. Proud members of our local marched and carried our banner in this family-friendly event, along with a specially made float for members who cannot walk great lengths. Volunteer and member Bobbie Wolff deserves special thanks for her involvement in the organization of this event. Next year, Halloween falls on a Friday and we encourage as many members as possible to participate!
Where and How to Get Support When You Need It
Got contract questions? Membership questions? Help is always available and easy to access by phone.
Services and support for the Nevada Local are now provided by Los Angeles. The Los Angeles staff will respond to your needs quickly and professionally.
The union will continue to vigorously enforce the protections and standards spelled out in our contracts across the country and the world.
Click here for a comprehensive list of Los Angeles staff contacts. For other inquiries, contact the staff person noted at the bottom of the Nevada Local Support Contact List.
Member Resources
SAG-AFTRA Nevada Local Email:
nevada@sagaftra.org
iActor: Are You Registered Yet? Click here.
Editor's Note: If you would like to submit an article for publication for consideration in our quarterly newsletter please do so. Most articles should be between 250 and 500 words and emailed to Nevada@SAGAFTRA.org.