The Official E-Newsletter for Nevada Members
STAY SAFE
By Kim Renee
Local Board Member
Hello my fellow union members:
Last year was the best year of the last several for the number of union productions. I was lucky enough to work on a few of them, and I hope many of you were able to work as well. We are off to a slower start this year, which I hope with all of my heart will quickly change to the busy years of our past.
The Young Performers Committee is working on a updating the Young Performers Handbook for child performers and their parents who are breaking in to our industry — I promise you parents out there that there are a many things to learn to protect your children. An excellent source of information can be found on the SAG-AFTRA website, or you can contact Nevada Executive Director Steve Clinton. Steve can either answer your questions about young performers here in Nevada or he will help parents find the answers to their questions from SAG-AFTRA or the Nevada agencies that covers our state statutes.
Lastly, I need to talk about safety. Please remember if you feel uneasy about doing something on a set to please let someone know. One of the main purposes for stunt coordinators is be a resource for safety. Our contract allows anyone to question the stunt coordinator on any issue of safety. You will not be fired if you tell someone that you don't feel safe doing something you are being asked — an example might be riding outside of a limo on the window or running on wet metal. If this rises to the level of a stunt then a stuntperson should be hired to do it, but if it is just more hazardous than your normal background work, you have a contractual right to refuse or to negotiate a hirer rate. Please don't feel like a hero and do something that will get you hurt and end your career. Stuntpeople train for years to do what they do, and most injuries occur when people are asked to do more than they are trained for or are capable of doing.
And if you see something that doesn't belong — like a cord or something that will cause an accident — please tell a P.A. or crew member. We are professional and good at what we do, so let's show them how bright we shine. Remember — there is no job worth doing that cannot be done safely.
WELCOME NEW JOINS
Paige Annette, Jason Wurst, Jessi Fisher, Casey Edwin Roche, Robert Lewis Somgynari, Dan Brandon Bilzerian, Katie Marie Haddad, Nicholas Vigneau, Brian Myllymaa, Rose Savage and Scott Alexander Lang
We would also like to welcome those members who have recently transferred in:
Nicole A  Kaplan, Shannon McLaughlan, Eric R. Velarde, Marina Iga Kufa, Mitchell F Martin, Jared North, Caroline Lauzon, Vito Di Barone, Elizabeth McDaniell, Michael Vitiello, Douglas A Hary, Eddy Owdish, Richard Mackenzie King, Melissa Renee, Bass Gabrielle, Beverly M Welsh, Paula Harrington and Sharon Resnikoff
A Message from the Local President
As I write this article, we are fast approaching our new union's one-year anniversary. While Nevada has had it easier than some other locals, no one is claiming it has been a completely smooth and stress-free transition. From my perspective, I have never questioned the value of merging, as I was not swayed by the myriad details or political ramifications that are a natural manifestation of mergers. Rather, I always believed that the elimination of contractual competition with a fellow performers' union and a combining of our drives toward pension and health benefits were the paramount and definitive reasons for voting a resounding "yes."
We have seen our first success in achieving a long-needed music video contract, and the board will be voting on a tentative commercials agreement. I, and many others in SAG-AFTRA, think that for the everyday, middle-class actor that our commercials contract is our best, and it is my most fervent hope that our newly acquired merged collective strength will embolden and empower our new union negotiators. They are in my prayers and I hope yours.
Our National Board has already voted to ask our Pension & Health and Health & Retirement trustees to move forward with talks with the producers' trustees and the government to combine our plans. Once the two plans are combined and each performance counts toward a retirement or a health plan, I do not believe there will be many negative voices out there decrying our great new union.
Regardless of how many little bumps in the road since the merger on March 30, 2012, we have already seen the benefits in Nevada as several SAG members now are working on AFTRA TV series, awards shows and specials. Former Nevada AFTRA members now have continuous and direct representation in our Executive Director Steve Clinton. I truly believe that great progress has and is occurring, and that after the 2013 elections and the SAG-AFTRA Convention in September, many of the problems will be ironed out and the fact that we were once separated will fade in our memories.
Take care, be safe, and find happiness in every nook and cranny,
Barbara Grant
Let Me Entertain You
From years gone by when crowds were first amazed by the wonderful silent movies that aroused our emotions until today, when even great stars that have passed can be seen interacting with live performers, we are rich in film material created using new cameras, optics, CGI, and more technological change than can be listed in this article. These changes are so great and important to motion pictures that the Academy has a special category acknowledging these advances when they occur.
The technical advancements through the last 150 years since William F. Lincoln's creation of a zoetrope have allowed motion pictures to provide untold numbers of visions of romance, war and propaganda, social issues, spiritual beliefs, and panoramic vistas of lands far and near. They have made us laugh, thrilled us with crime, drama and horror, provided historical perspective, and given us biographies of the well-known and those who are just trying to live their lives. Motion pictures are an art form that, during the last century, became an integral part of our lives, eventually even entering our homes as technology changed even the venues and means we use to view the art performers and filmmakers create.
Using these advancements have allowed writers, directors, cinematographers and other artists behind the camera to provide the platform we actors use to pour our hearts out and fill these projects with the pathos that transcend the normality of life. They help us cry, laugh, learn and thrill us in ways that few other mediums can achieve.
We are so very fortunate to have lived during such a time where many formidable and wondrous advances in technology have occurred in communications, making our lives so very much richer and more enjoyable.
"The Industry" is a world of its own, adding a valuable dimension to our lives.
"And we'll have a real good time, oh yeah"
In respect and solidarity,
Heart Shapré
Nevada Local Board Member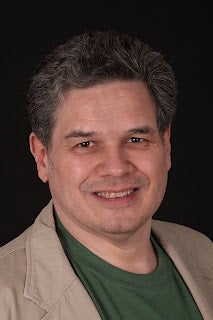 Moving Forward
SAG-AFTRA is a union, not a club or social organization, and the Nevada Local is an integral part of our union.  We need your expertise and dedication to unions in Nevada.  We also face the tasks of forming, adjusting and setting the foundation for our future. Budgets, structure, logistics and staffing are still a work in progress, with a great deal already behind us.
Volunteer services help to give value to the union, educate the membership, attract future unionists and help us maintain a social connection so we can work together when our talents are needed the most. But they are not the core of why unions exist nor of how your dues money is used (benefits, contracts, enforcement and future work).
Many groups once only active in Hollywood may now  form as committees, task forces or groups at the local level. You are needed to make this expansion of presence and services a reality.
Consider working on legislative, organizing or other committees close to the core of unionism. You need not run for office to give back to your union and help it grow. Elections for a new union are around the corner, as is the first-ever SAG-AFTRA Convention in September.
Unions exist to protect and advance the rights of those who work within the areas of union jurisdiction. Contracts, working conditions, organizing and the overall wellbeing of our membership are at the heart of the union mission. Our union requires dedication from all members to the coast-to-coast battle ahead, and to our new merged-union, SAG-AFTRA. We are under attack by forces with deep pockets and a solid union-busting agenda. Only with solidarity, your time and resources and pulling together into one strong team can we hope to succeed on behalf of everyone who wants to feel safe at their workplace, and be paid on time and well for their talents and time.
Service should not be about competition or ego. It should be about doing your best to advance the wellbeing of all members, in any way you feel qualified to do so. An example of this policy is the achievement of a tentative commercials agreement that we will be voting on soon. It is an achievement that can only occur through our collective action and is part of our core mission.
The business of the union will take time and strong continued dedication. Your support of local activities is key to our growing a strong local with a strong case for continued or increased support from our brothers and sisters nationally. With your support, we are in a strong position to represent, defend and move forward in a very hostile environment for labor and those who work contract-to-contract, day-to-day in our industries.
Staffing, offices and financial support are continually discussed and lobbied for at the national level. The newly formed Committee of Locals, which replaces the three-division system of former SAG, will still represent the specific needs of our local membership.  Already services from the union and affiliated organizations are increasingly available coast to coast, with even greater outreach planned for the near future.
Loose lips do sink ships. There is much about the inside workings of your union that must be kept confidential, for legal and logistical reasons. In the past, work behind the scenes earned Nevada expansion of zones, an office, a local executive and improved communication with membership. A greater focus on organizing and growing at a local level occurred in small private meetings, confidential committee discussions and the well-played chess of labor negotiations.
Relationships, experience, history and vision are needed to support the Nevada Local and Committee of Locals in fulfilling the union's mission from coast to coast. Help us in building and reinforcing these relationships with Hollywood, New York and the entire country. Together we represent talent and unionism in very powerful and high-profile industries.
Most meetings and research I am involved in on your behalf are confidential, with legally imposed limits on who has access to any discussion or information distributed. While I learn a great deal and act on well-researched data, that information may not be shared outside of the National Board of Directors. There is a reason. With the birth of a brand-new union comes major contract negotiations with powerful employers, strategic planning well into our future, and a press eager to report it all because we are a union whose membership includes celebrities and whose jurisdiction includes the very cutting edge of media itself.
An informed, active National Board keeps on top of the issues, concerns, contracts and the direction and growth of our union on a national and internal level that affects us all. It takes many hours of calls, meetings and reading, plus a strong belief in our membership and our mission, to debate and cast informed votes on a wide range of issues and actions. It takes trust and earned relationships with other board members and key staff.
You can make a difference. Members and those who ally with us are working to create the competitive playing field that come from film incentives, to encourage local work and local contracts to attract union work to our state and make sure we maintain our membership while increasing earnings. It is my hope that members continue to step forward and volunteer for committee work, for special projects, to run for office and do all they can to turn potential work union in Nevada.
We are the union.
I feel that you have a strong local, working on many projects for our membership. We have a strong executive in Steve Clinton, and strong support from many key players in the community. SAG-AFTRA benefits have never been easier to access or to take advantage of as a member. Everything from insurance options to help for young performers, workshops to film passes, Union Plus discounts to tools to help productions use union talent are available online, via phone, and in person through SAG-AFTRA and affiliated organizations. The AFTRA-SAG Federal Credit Union understands actors and has affiliate agreements with local Nevada Credit Unions to provide full-service banking, including financing of loans, and of initiation fees for those who are eligible and should join our ranks.
If you have not been doing so, add yourself to the SAG Foundation, SAG-AFTRA Facebook, SAG-AFTRA Twitter and SAG-AFTRA mailing lists. Events, live and via the Internet are plentiful with many to fit your interests and needs. Often, they are also archived to view after the event. SAGindie has interviews as well, plus lists of productions casting and other resources worth taking advantage of.
On another note, recently I worked several projects under the ultra-low agreement and student contracts. With "current film," "demo reels" and other tools becoming essential to work in the field, I encourage all members to learn how to make it easy for producers to use union talent, to become your own signatory and build your own "resume" of video and audio credits.
We have the talent and we have the numbers, if we step to the plate and swing at the opportunities out there for us. Nevada is powerhouse of qualified union talent. Let's find ways to put it to use!
Solidarity.
Art Lynch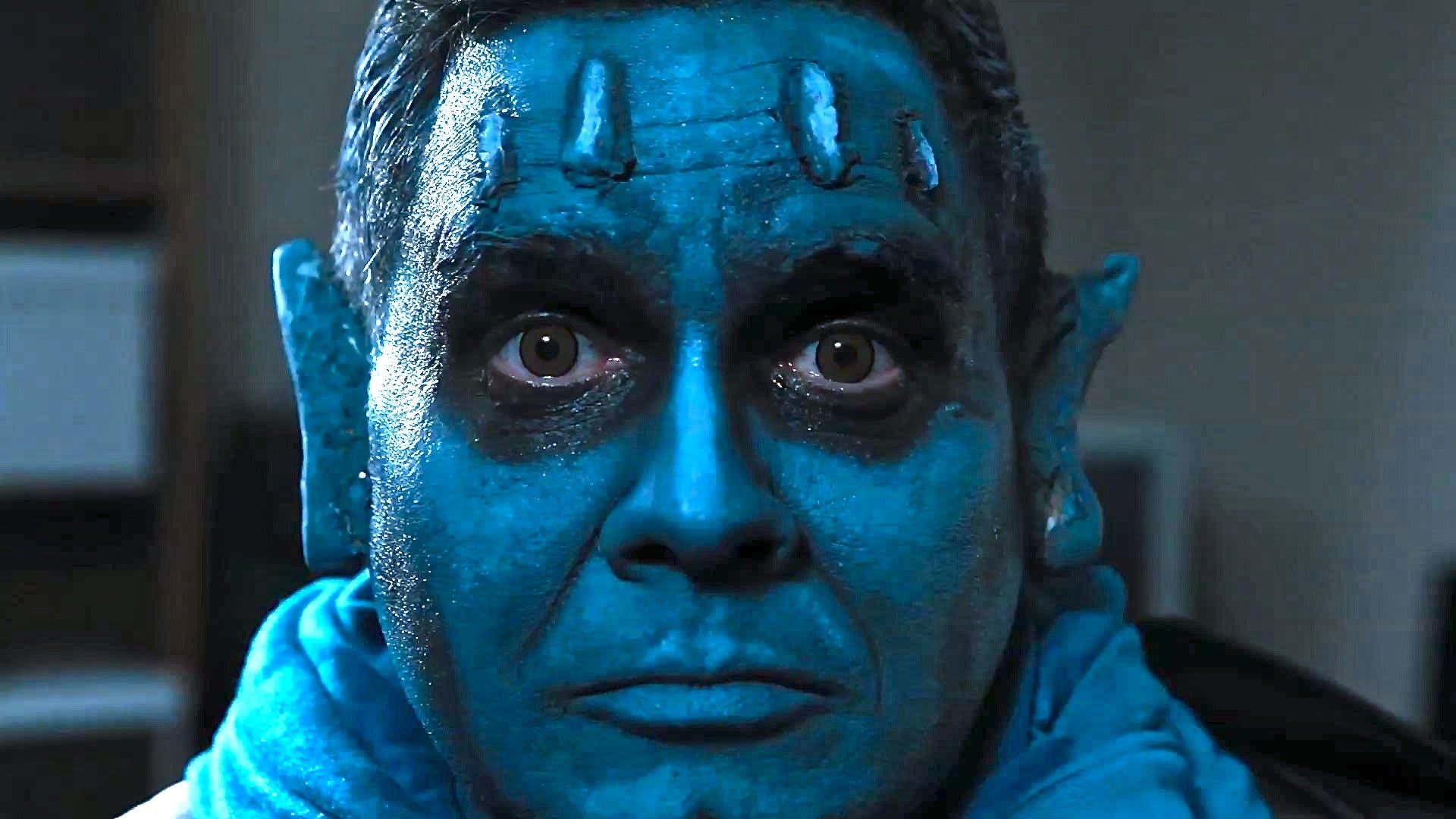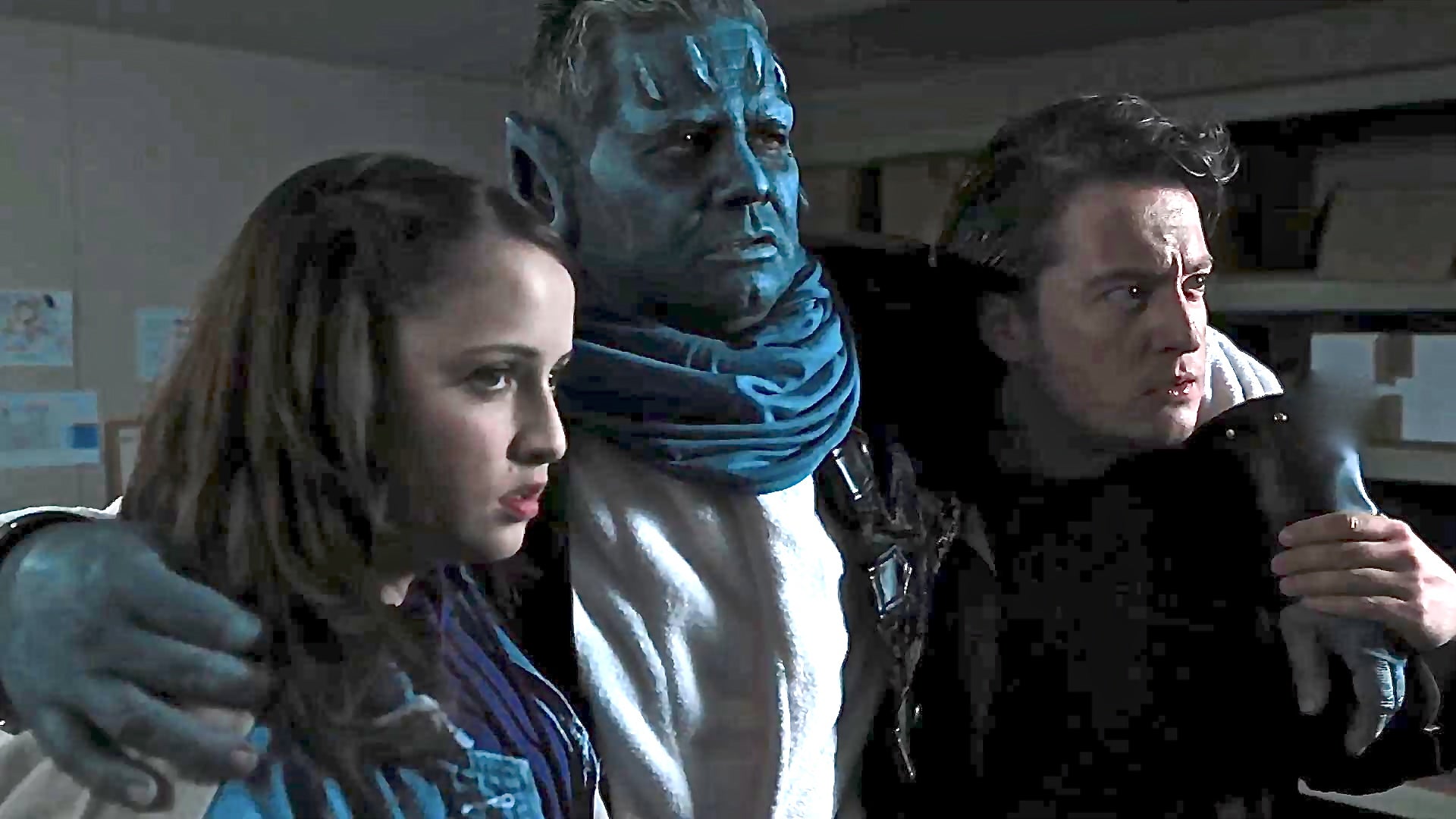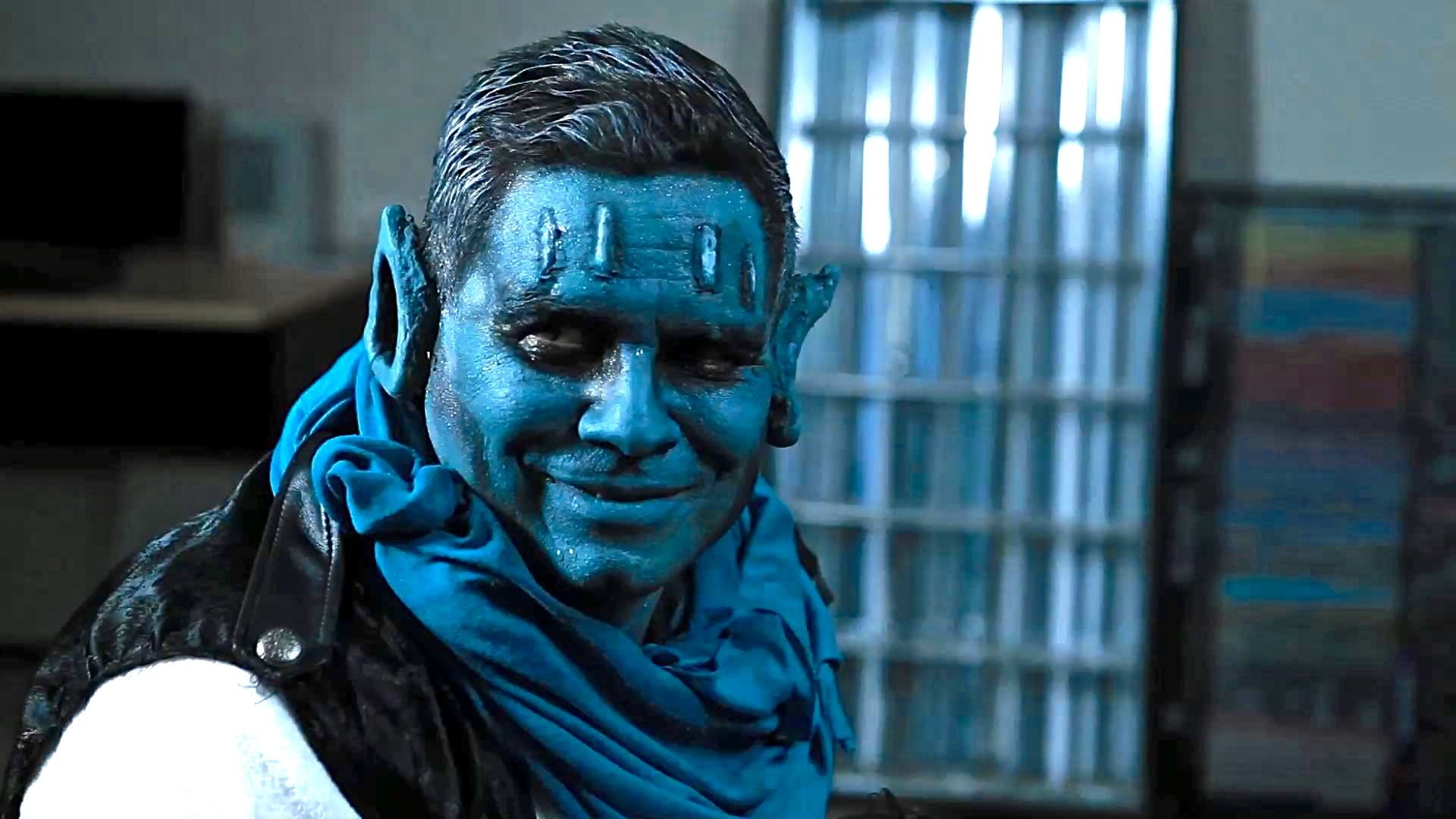 'Kaldur' being readied for UNLV's Spring Fling and Film Festivals across the nation
by Mac Hines
Our awesome producer, Jamison Proctor, has seen a previous cut of Kaldur, and he's very proud of how it's come out. Our editor, Lacey Nieson, showed me another cut this morning and it's getting better and better. We're very, very close to beginning the visual effects and sound mixing. Then of course scoring.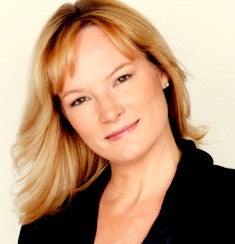 Expand your horizons with these SAG Foundation online resources
by Anna Wendt
Like many Nevada-based actors I do not have as many opportunities as actors who live in New York or L.A, for "in-person" networking and resources. As you all know, we have some great events due to our extremely organized SAG-AFRA Local Nevada, but we don't have as many workshops, networking events, free screenings and other events as the Big Apple and Hollywood. However, thanks to modern technology our access to these is improving.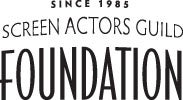 Here are two examples I'd like to share. Both are offered by the SAG Foundation.
SAG Foundation Live Streamed Media and Video Archive
You do not have to have a login to the SAG Foundation to watch these, anyone can! Click here, then go to LIFE RAFT VIDEO GALLERY, it's on the right side of the screen. Some of the videos you will find there are:
-How to self-tape an audition
-Showing up, a conversation about the audition process
-Understanding the role of a publicist
-Tips on how to "crowdfund" your passion project
You can also go to DLF VOICE-OVER LAB VIDEO GALLERY for videos on the voiceover industry from the pros such as:
-User Stories, Rick Charles Nelson, Voice-over artist
-New technologies, Pros & Cons in today's voice-over business
CAP Online
One of the events I used to participate in back when I lived in New York was the Casting Access Projects. You may have noticed an email recently describing how you can now participate in these online if you are a member in good standing anywhere in the U.S. It's called CAP Online.
These are offered free of charge to SAG-AFTRA members. What you will need to do is create a login for SAG Foundation, using a username and password.
Then make a note in your calendar for the next online orientation, which will be coming up again June 1–14, 2013. After you have completed this orientation, which will show you how to use the system, tips on recording your audition, etc., you will be able to submit your headshots to the CAP Online program. The casting director will then choose sides for you. After you receive them, you will record a short audition, which you will tape and upload it for the casting director to view. You will then receive notes on your performance from the casting director.