The Official E-Newsletter for Nevada Members
"Everybody loves Barbara"
by Anna Wendt
From the Hollywood Underdog Sept. 3, 2012, Labor Day Post
Ann-Margret, Shirley MacLaine, Lucille Ball, Bernadette Peters ... all sassy, warm, and talented redheads. They remind me of one of our own Las Vegas redheads, Barbara Grant.
I met Barbara about 12 years ago, at a viewing of a Minnesota Vikings football game. We are both Midwestern "transplants." When I meet other former Minnesotans, we usually hit it off right away, as was the case with Barbara. She told me she had just done a "Miller Lite/Wayne Newton" commercial and was going to get more involved with the Nevada Screen Actors Guild.
Barbara is one of those people that whenever her name comes up in a group, it is immediately obvious she is well-liked and respected. However, Barbara is so friendly and enthusiastic that some people mistake this for phoniness. She's not ... she's just from the Midwest. It's called "Minnesota nice," and it's genuine.
I had moved away from Las Vegas for a few years. When I returned, I found out she did exactly what she said that day years before. She is currently president of the SAG-AFTRA Nevada Local. She also chairs the Nevada Conservatory, which provides workshops and lectures by industry professionals. The Nevada Conservatory is a public service of the Nevada Local. You do not have to be a member of the union to join the conservatory.
Barbara told me her life can be split into two books. "Book One" was her Minnesota years, studying and then graduating from the University of Minnesota with a B.A. in Theater. She then raised a daughter and ran her own business, Arabian Fashions.
"My years in Minnesota were wonderful. I raised a daughter and had a business. It was a good life. However, when I arrived in Las Vegas, I got to know some interesting and wonderful people. I started working in the performing arts community here and I knew I'd truly found the next meaningful chapter of my life."
— Barbara Grant
Then came "Book Two," when Barbara moved to Las Vegas with her former husband. The desert life and this city grew on her, and quickly.
Barbara is a talented actress and singer, (previously performing with the Nevada Opera Theater). She is also a costume designer, has been her whole life. A part of the Las Vegas Shakespeare Company since its inception, she was previously costumer designer for the company; she created elaborate, detailed and functional designs.
Barbara's life took a dramatic turn and almost ended a couple of years ago when she had a cardiac event that led to serious heart surgery and a long recovery.
"When I came home from the hospital, I could not get myself out of bed, eat or walk. I was utterly helpless. My daughter Lisa was there for me in many ways. Also, three of my friends, Karen, Jackie and Kitty, took turns staying with me for several months so I would have the around-the-clock care I needed to recover. These three women kept me alive, not only in body, but in spirit. I learned an important life lesson from this. If you let others help you, you are giving them a gift, allowing them to make a difference for someone they love." She added, "However, I knew I was getting better when I started to want my house back to myself!"
Barbara is a member of the Las Vegas Center for Spiritual Living. She recommends it as a great place to learn and grow spiritually with a group of kind and sincere people. Religious Science (not to be confused with Scientology), is a correlation of laws of science, opinions of philosophy, and revelations of religion applied to human needs and the aspirations of man.
Between her involvement with SAG-AFTRA, her church, friends, and the rest of the performing arts community, Barbara is busy but is careful to keep her life in balance.
"One of the most important things I have learned in life is balance and care of oneself. Stress will steal your life from you if you let it. You must give yourself the gift of balance."
Filmmaking in Nevada
We in the Nevada Local have been "in the chips" for the past few months with a number of movies, TV, and commercials being filmed in our area. This offers the SAG-AFTRA members an opportunity to engage their talents once more and be a part of our filmmaking process in the Nevada Local area. This has been the best year for production for too many years, and we want it to continue and improve.
In the not-too-distant future, we will again find the opportunity to voice our desire to re-instigate the need for filming production in Nevada by affording incentives to enhance and draw filmmaking to Nevada. When the time comes, this agenda will be brought to your attention by our executive and Legislative Chairs Mary Ann Hebinck and Scott Mirne. Your support for this much-needed jobs bill is important to every working family that depends on the film industry in Nevada.
In solidarity,
Heart Shapré
Nevada Local Board Member
New Insurance Options Available for Members
SAG-AFTRA members and franchised agents now have access to new options for health, life and home insurance. This will assist those who may be in the market for insurance or those members who do not currently qualify for the SAG-Producers Health Plan or AFTRA Health Plan. 
A partnership with Marsh U.S. Consumer has led to the creation of a user-friendly "Health Mart" website, which empowers members and franchised agents to access a multitude of competitive health care options with major "A"-rated insurers in a one-stop shop environment. SAG-AFTRA's agreement with Marsh, which boasts a U.S.-only call support center, provides insurance opportunities in many areas, including health, Medicare supplement, dental, home, auto, life and long-term care.
Earlier this year, the union also negotiated an agreement with Aflac, an indemnity/lump sum provider, to allow interested members and franchised agents access to supplemental insurance products at competitive rates and reduced underwriting. Learn more about available insurance options online by logging in to your member account at SAGAFTRA.org. 

From the President
This year is going by incredibly fast with the merger finally succeeding and the increase in work here in Nevada, and I could not have done my job as your Local president without the help of our board and other Nevada members who've stepped up to do a great job: Board members such as Arttours Weeden, who works almost every set that comes to town and is fantastic at telling people about SAG-AFTRA and why they should join. It should also be mentioned that as our Local vice president, Arttours always has my back in our service to you and heads up our diversity efforts. Kim Renee, one of our longest-serving board members, personifies Nevada membership by her work in both Las Vegas and Los Angeles, and is our board's historian. Add in her work for the Stunt Committee and Young Performers, and you get an idea of her value. My friend, Mary Ann Hebinck, and our Local recording secretary, has brought her skills from other organizations and is now doing a superlative job of keeping our Local's minutes and helping at all of our events. Along with Scott Mirne, Mary Ann also co-chairs our Local Legislative Committee with the help of our executive, and Scott and Mary Ann have high hopes that, like our SAG-AFTRA merger, we Nevadans will finally succeed in getting a useful incentive bill through our legislature. You will also find Scott adding his intelligence to the upcoming Commercials W&W process. I always seem to speak about the next three together — Rick, Bobbie and Chris. Rick Rockne and Bobbie Wolff, our local organizing/events chairs, who work tirelessly to help in many ways, such as securing locations for our events and planning organizing activities along with new board member Chris Rogers, SAG Awards chair. Chris, who also brings technological skills to our activities, voluntarily went to the summer SAG-AFTRA Conservatory providing me names and reviews of quite a few good people that we will approach about presenting in Las Vegas. Bobbie Wolf has also been a godsend keeping our production hotline up to date — many members have sent her thanks for her efforts. Heart Shapré has been with us on the board for a couple of years now, and brings integrity, kindness and a graciousness to her involvement in issues before the board and her participation at our events. Heart has also taken on the tasks of co-chairing the Diversity Committee with Arttours, and reinvigorating the Seniors Committee. And last, but not least, my acknowledgement and thanks to National Board Member Art Lynch. Art serves the Nevada Local by bringing our voice to the National Board. Like the rest of us, he does this voluntarily and, at post-merger times like these, with a great deal of stress. Everyone from all over the country has questions and comments, without much information coming forthwith. The big word that Art has told me, over and over, which he shared with the rest of the Local Board, is "Patience!!" I am honored to be the leader of this group of wonderful people who give so freely of their time with no pay or benefits.
Regarding the Nevada Conservatory, we have a terrific round of presenters lined up, including the great Lee Garlington. That will be an event not to be missed, but I want to continue in the vein of acknowledgement I am engaged in. No article thanking Nevada volunteers would be complete without talking about our conservatory volunteers. If you have come to a conservatory, or even one of our mixers or awards shows, you have met Stephen Joseph Lizotte. With one call asking for help, Steve is always there giving of himself for our Local. He is our conservatory co-chair, but that does not even begin to describe everything he does for all of us. Lastly, I need to thank my friend, J.R. Thompson, who works with Steve at the check-in table. J.R. exemplifies what the Conservatory seeks to do — provide education for our members and organize the non-union. She is a hard-working performer who wanted to join SAG-AFTRA for a long time, but was not eligible yet. J.R. finally became eligible and wasted no time joining her brothers and sisters in our great union. When people ask why do I run our conservatory or serve as our Local president, I can simply point at J.R. and others like her and say organizing and protecting quality people like this gives us more power as human beings and makes life worth living. It is why I am union and proud of it!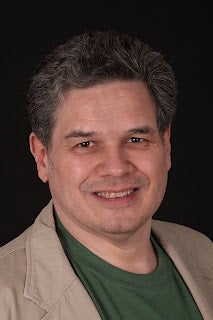 You are the Union
By Art Lynch
National Board Director
When I joined Screen Actors Guild many years ago, I did it with pride and with the knowledge that I was closing the door on a lucrative non-union income as an actor, voice artist and background talent. It cost me more than the initiation fee, but being from a proud union family going back generations, I did it with pride. I felt the same way with the Screen Extras Guild and AFTRA.
Joining and sticking to Rule One is even more difficult given that we live in a so-called "right-to-work" state. We all make sacrifices by sticking to our beliefs and proudly being union. But it is worth the price. By sticking to our guns, we make it possible for the union to maintain our level of union work, and over time to grow new work.
We need to organize this marketplace. The council and our executive are working hard in this direction, but it takes all of you, as members, for us to be successful and end the flow of union work to non-union talent.
All of us, as members, need to encourage all qualified pre-union talent to join our ranks. If we do not, then the qualified Taft-Hartley pool will grow instead and make it increasingly difficult for our union to organize union work for all of us, as members.
We, as members of SAG-AFTRA in a "right-to-work for less and be terminated at will" state, are at the forefront of the battle for unionism in our country. We are the front line troops who need to stand firm, proud to sell the benefits of being union to all those around us.
Thank you for being a part of that fight.
Our voices are being heard
Nevada remains strong in its voice and position at the national level, on the board, on the president's caucus, on committees and in the dedication of our staff. Our voice and our experience is seen and heard.
We should be proud of our Local in our significant percentage of turnout at membership meetings, in our strong and ongoing conservatory, and in how we make our voices and needs heard at the local and national level.
We're moving forward aggressively toward a new round of negotiations with management that could shape the future of how labor and our rapidly changing industry interact.
All SAG-AFTRA national committees are working toward assisting the Wages & Working Conditions Committee and our negotiating committees in identifying and prioritizing the commercial contractual needs of our membership.
As co-chair of the National New Technologies Committee and past co-chair of Communications, I have worked with members from across the country in focusing on how technology is rapidly changing the way we practice our craft, how and where our work is seen, and how best to assure that we not only have work in the future, but increased opportunities to earn income doing what we love to do. We need to be ready for product placement, click-and-point advertising during dramatic television programs, implied or direct endorsement during the course of a program, distribution by phones and iPad, and the potential of finding a gross ratings point system for compensation.
SAG-AFTRA members give to our fellow performers and to our communities. We tend to be active in many areas and on many issues. It is important we continue to put some of our energy, our talents and our experience into local committees and in working for our fellow performers. The local legislative and organizing committees are seeking active membership to reach out and make a difference.
The first steps
Dancers won the first major victory of the new SAG-AFTRA, as a music video contract now guarantees them fair pay, water, seating, shelter and other basics actors take for granted. It was the dancers themselves that drove the contract, using flash mobs, dance-ins and other high-profile events, attracting both member and media attention to their cause. I was proud to vote, on your behalf, for the new Music Video Contract.
Meanwhile, the board voted to encourage the AFTRA and SAG pension and health plans to provide reciprocity and move closer to a potential merger of the plans. The plans are governed by members of the union and management and carry strong financial and fiduciary responsibilities to those who are currently served by those plans.
There have been two meetings of the new boards. They are far more civil than previous meetings, but involved a great deal of compromise and understanding as conflicting cultures merge.
One major change is that the Regional Branch Division, a full governing body of SAG representing actors and talent outside of Los Angeles and New York, no longer exists. A committee of Locals from outside L.A. and NYC takes its place, without the government structure of the RBD. We are learning about each other and working together as we move toward the election of a new smaller board next summer and the first convention next fall.
Staff has been and is continuing to be reorganized to provide increased services within the budget of the new union, under a single National Executive Director, David White.
The Nevada Local voted to return to the name Nevada, after being tentatively renamed Las Vegas by the G1, the Group for One Union, that assembled the initial documents for the new union. We represent the state of Nevada, with all of its grandeur, locations and benefits for filmmakers.
SAG-AFTRA members give back to their communities and fellow performers
As a member of the National Honors and Tributes Committee (or HATS), I was involved in the process of selecting the Life Achievement Award winner. This was my fifth year participating in a process of looking at members who have excelled as performers, have contributed to the entertainment community, work tirelessly for others both inside and outside the craft and believe in the potential of all individuals. What I can share is that there is no shortage of heart among SAG-AFTRA members, both celebrities and those who prefer to be known as "working actors." The decision is a difficult one filled with research, discussions, ballots, debate and, finally, consensus. Kudos to Dick Van Dyke, this year's honoree, for all he has done for other performers, the community and the industry over his long entertaining career. I am proud to be a part of honoring Betty White, the late Ernest Borgnine and Mr. Van Dyke, among others.
Member grassroots energy also made possible gatherings for the holidays and the SAG Awards. That same energy and drive can move mountains on a local and national level. Let Nevada President Barbara Grant know you are interested in keeping our Local strong and a leader among the locals.
SAG-AFTRA online
Meanwhile, the new SAG-AFTRA site provides information on the new union and will expand as the contracts merge and the organization continues its process of morphing into the industries' largest entertainment union.
SAGIndie, the SAG Foundation and other sites remain active as a resource for members and producers alike. Explore and use these sites. You will find you will be glad you did!
Art Lynch
SAG-AFTRA Nevada
National Board Director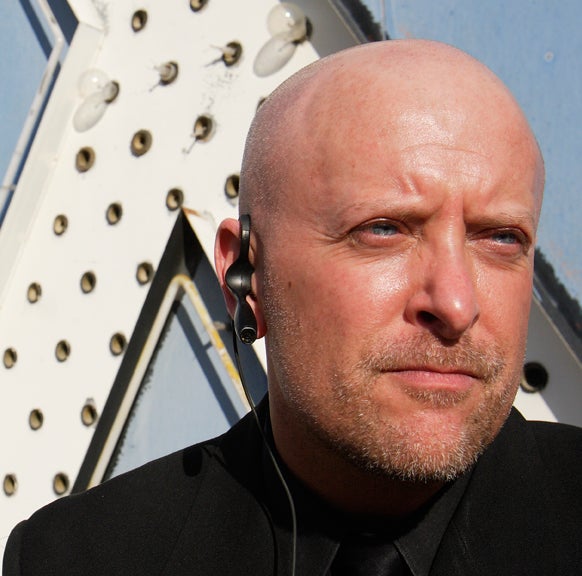 Chris, the Computer Geek's Corner
Today's column will discuss how to prepare for a demo reel edit session. This will get computer geek/techy (and can be very confusing), so bear with me. I know, all you care about is how good you look in the beach shot where the sun hits your eyes perfectly, but…
For every job you book, you should ask for a copy for your demo reel. "Copy, credit and meals" is standard for any credible SAG-AFTRA job. I have it written into my contract as a condition of employment, so there is no question. If Production balks at this request, you should seriously consider if it is worth your time and/or a credible project.
After you have done your job (acting), ask Production when is a good time to call about getting your copy (payment) — a week, a month, three months? You want to hit that sweet spot where the editor has just finished and starts to output the different versions (Web, DVD, cinema). If you wait several months after he has finished, they may have already archived the MASTER copy and cleared off their hard drives, so it would be a huge pain in the butt to make a dub (for FREE!?!) for the actor.
Ask for a copy of the MASTER (written into your contract) — the version with biggest color space/the largest frame size. Most editors work on digital/computer files, so you could bring your hard drive and they will copy it over for you. Sometimes they will give you all your shots, even the ones they didn't use (for whatever reason).
Often times, production will try to give you a compressed DVD/mpeg2 of the finished project. Again, ask if you could have a copy of the MASTER at the largest file size. By the time your image is compressed into a DVD/mpeg2, a LOT of valuable data has been thrown away (to get the file size small enough to play on crappy $30 DVD players).
For optimum use, ask them to burn it onto DATA DVDs (contains 4.7GB or 8.5GB of data), not a compressed DVD/mpeg2. This DATA DVD will also serve as your backup when (NOT IF) your hard drive fails. Or they could give you a tape.
If it is not possible to get a copy of the MASTER DVD on DATA DVD, you can accept a compressed DVD/mpeg2 version, but your editor will need special software to expand the file back out to a format your video editing software can use. This is similar to ripping an audio CD, but in reverse.
After you have booked a few different projects, you will need to watch them and pick out your best scenes. Write down when you want that chunk to start and stop according to the time on the DVD player. This is your "In" and "Out" points for that scene. Give this paper to your editor.
From past Computer Geek columns, you should already have on your computer your headshots (at 300DPI) and resumé. Burn those onto a CD, along with a Word doc that has basic info like your name, contact info, agent info and website/social media addresses. Also bring in any artwork (TV show opening graphic, photos from the set, film poster, yada) from the projects you've worked on.
This will make your edit session go faster, and faster = cheaper = less chance for errors. If all your info is typed into a Word doc, the editor can copy and paste it versus trying to read your handwriting.
Your editor will MASTER to whatever file format/codec makes the most sense according to your source material. Most editors strive for 1920x1080 frame size, 24 frames per second in a QuickTime movie (.mov), but your source material will dictate that. It may make more sense to master to Standard DV format of 720x480 frame size and 29.97 frames per second.
From your MASTER, your editor will make the various compressed versions for your various outlets: YouTube, iPhone, etc. They each have different requirements. Tell the editor what sites you are posting to and he will compress that for you.
You should buy an external hard drive that is dedicated solely for your ACTING career. Load all your video files and photos onto it. It is another form of backup for your precious performances. You will want to get one that has same ports as your computer (e.g., Firewire, USB, etc.). You can bring that to the editor and he can copy over what he needs to his drives. Prices are constantly falling, but you should be able to get 1TB for under $100.
So, that's it. I know this was kind of computer geek/tech-heavy info, but today's actor MUST be computer-savvy. Even if you can't afford a computer, most libraries have free computers you can sign up for free to use. The world has gone digital, my friend — that includes the acting world. Don't get left behind.
The next Computer Geek column will discuss smartphones/tablets and why they are so VITAL to today's working actor. We will look at their various uses, apps, and how to get your photos, reels and email onto it.
P.S.: If you are computer-savvy, we always need members to help other SAG-AFTRA Nevada Branch brothers and sisters that are not technically inclined. If you'd like to help, contact President Barbara Grant at nevadapresident@sagaftra.org or Local Executive Director Steve Clinton at steven.clinton@sagaftra.org to volunteer.
"The Matrix is everywhere. It is all around us." — Morpheus, THE MATRIX.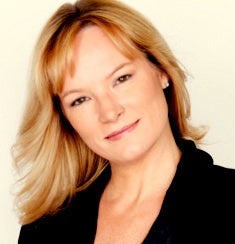 Need help?
Anna Wendt
SAG-AFTRA since 1998
As a member of the performing arts community in Nevada, I have never known so many people struggling to support themselves in such a challenging economy. As we all know, it has been especially difficult for our peer group.
I wrote about the group below, The Actors Fund, in my blog, Hollywood-Underdog.com, on July 3. That was just an introduction. Below is information more specific to the needs of SAG-AFTRA Nevada members.
The Actors Fund is for everyone in entertainment, not just actors. It is a nonprofit organization providing assistance and resources for performers at all levels. They are not the same as the SAG Foundation, as is commonly thought.
Recently I spoke with Actors Fund representative David Engelman, Director of Communications & Marketing, who said:
"The Actors Fund is a resource for all performers. Nevada SAG-AFTRA members may call the West Coast office, located in L.A., at 888-825-0911 to inquire about specific services. It's best to take some time to explore our website first so you have an idea what you're interested in finding out more about. "
Economically speaking, the situation has changed in our country and become more challenging to thrive and survive financially. We have no other choice but to do what we can to preserve the creative part of our lives and support ourselves in between entertainment jobs.
The Actors Fund Work Program is especially helpful in this way. Before I moved back to Las Vegas, I attended several career workshops in L.A. with this program, including resume composition, interviewing, job search strategies and career assessment. They were invaluable. I didn't even know what I did not know! Due to technology, a lot of things have changed in the job market. The good news is you don't have to travel to L.A. anymore to benefit from these workshops. The Actors Fund career team has made available these seminars via podcast to everyone through their website. Just click on "Services" and "Podcasts" and watch instantly.
"The Fund also recognizes that entertainment industry professionals need employment that not only helps pay the bills but feeds the soul." — Excerpt from The Actors Fund website.
Entertainment Assistance Social Workers are available for many of you who are eligible for confidential help with this program. Some benefits are based on need and require you to have earned an income as a performer/industry professional for at least five years, with three of them earning $6,500 minimum per year in any entertainment industry work. Not all services require this, but some do. Western Region, 323.933.9244 ext. 55 intakela@actorsfund.org.
The Entertainment Industry Assistance Program is for those who do not necessarily have financial need, but desire help in a broad range of life transitions. For example, family and work issues as well as advocacy and referral to housing, legal and health care. Seminars and groups are also offered on a variety of topics.
The Actors Fund recommends you follow them on Twitter and like them on Facebook for updates on services and programs.
The Conrad Cantzen Shoe Fund
is one of the easiest programs to benefit from. Every paid-up actor of any union receives $40 towards a pair of new shoes, once a year. Information can be found on The Actors Fund website as well
Other charitable organizations are linked with The Actors Fund. For a list of some of these services, on the website go to "Services," and click on "External Resources" then select the state of Nevada.
Also recommended by The Actors Fund is the Artists Health Insurance Resource Center, a helpful resource for health insurance and wellness issues. AHIRC.org
Remember The Actors Fund, it really is here for all of us.