The Official E-Newsletter of the SAG-AFTRA Nevada Local
WELCOME NEW MEMBERS AND TRANSFERS
New Members
Sheila Joy Burford
Eddie Tunick
Brooke Klinger
Kim E. Grandusky
Chad Letts
Genise Ruidiaz
Steven Littles
Ludivine Perrin-Stsepaniuk
Nicholas Docter
Eduard Osipov
Transfers in
Dennis A. Paladino
Vito LaMorte
Jennifer Muccioli
Patrice Isley
Robert Jasper Martini
Andrea Nittoli
Mandy Rose
Following is a resignation letter from your local president-elect, Dan Hewitt Owens. Pursuant to the Nevada Local Constitution, the Nevada Local Board, at its meeting held on Oct. 23, appointed Kim Renee to fill the vacancy created by his resignation. Renee will serve in the position of Nevada Local president until the next regular election.
To the Members of the SAG-AFTRA Nevada Local,
As your local president, I attended the SAG-AFTRA national convention. I went with two goals. One was having certain agendas I believed were beneficial to the locals, including the Nevada Local. Not knowing how they would be received, I am pleased to report I was able to discuss them all with the other local presidents and union executives. The response was everything I hoped for, and I have been assured these issues have been given serious consideration. Two, I came to the convention with the belief that when we lost our Nevada executive, we were not getting the representation we deserved. Speaking with union executives, I learned the union has assigned representatives in various departments to assist us, and they have been actively working on our behalf.
At the convention, it became clear to me the duties and time needed to do a proper job as your president. I find that my schedule and responsibilities outside of presidential duties will prohibit me from spending the time necessary to do the work needed. Upon learning this, I realize it is not in the best interest of the Nevada Local for me to continue as your local president. I thank all of you who voted for me and trust you will receive this news as a positive step for our local. I love this union and am proud to be called an actor.
Thank you and best wishes,
Dan Hewitt Owens
A Message from the Nevada Local President
Steve Jobs once said, "Great things in business are never done by one person. They're done by a team of people." SAG-AFTRA Nevada is committed to excellence in our trade through membership involvement, with the belief that our total membership is greater than the sum of its parts.
We are actively recruiting motivated industry professionals interested in elevating our team. Our new board members look forward to re-establishing committees and building our membership.
Networking, education, effecting change where needed and protecting your rights are paramount to our success. But to make a difference, we need your involvement.
The industry is changing with advancements in technology such as social media, self-taping and online networking. SAG-AFTRA is looking to this technology to increase opportunities for all members.
A membership meeting will be held on Dec. 9, followed by our first annual holiday party. I encourage everyone to attend, meet other members, learn more about SAG-AFTRA and share your ideas. Working together, we can build a stronger union and a brighter future for all.
In solidarity,
Kim Renee
National Board Member Report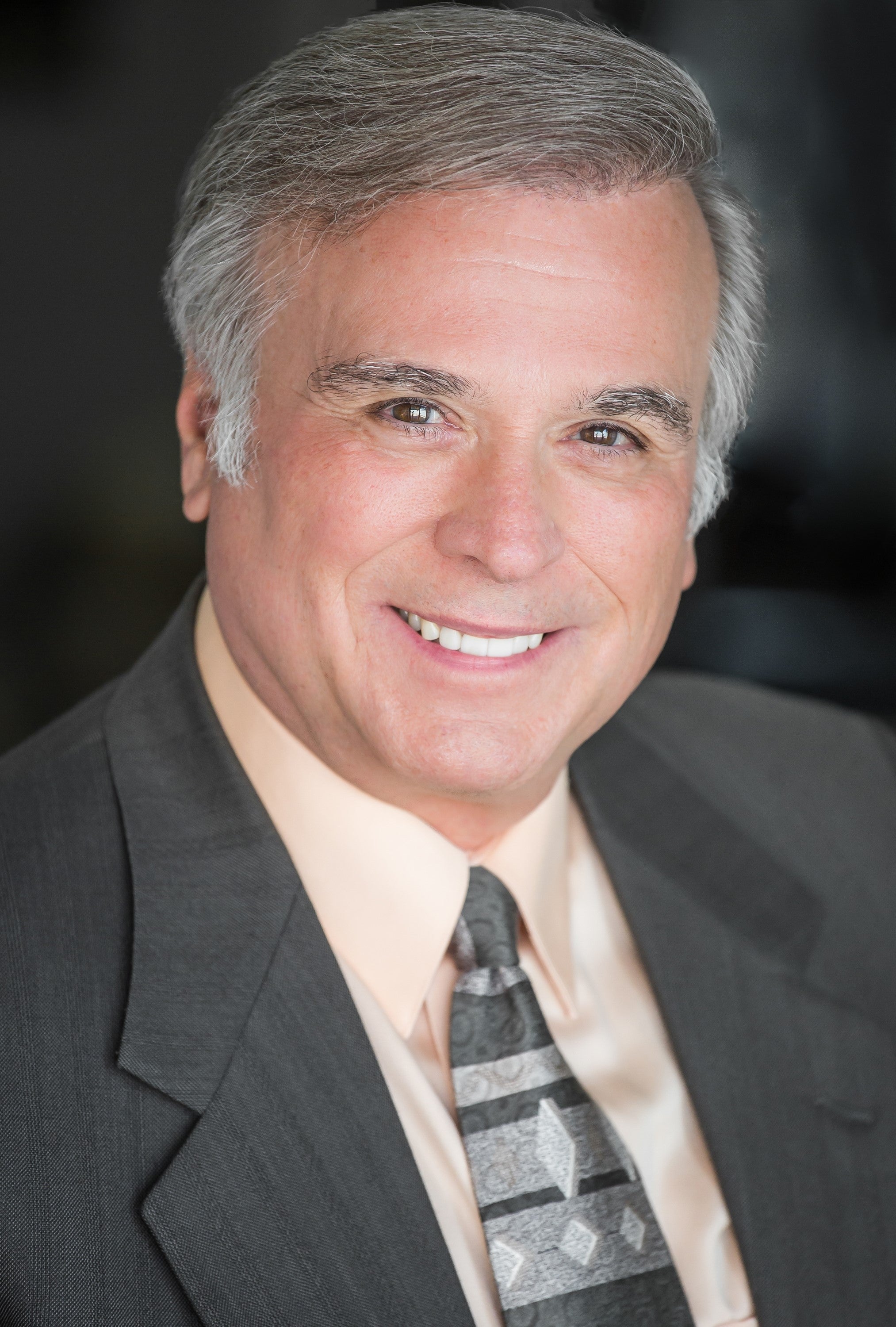 The holidays are approaching quickly and I hope you will be in the best of health and good spirits.
I would like to thank all who supported me in the recent election and offer a special thank you to Art Lynch for his many years of service to the Nevada Branch/Local. Art has given us much of his time and talent. We have worked (and traveled) together since the early '90s, striving to make Nevada a better, stronger, unionized place of work. We have seen much growth in this market regarding members and some degree of local work. I hope Art will continue to stay involved, because he is a strong, committed union member. I wish him good health and many blessings.
I also would like to thank Julie Crane, who will be passing on the administration of the Nevada Local to Cynthia Williams. Julie has shown great support for Nevada and has worked very hard to attend to the needs of our members. 
Cynthia Williams will be the new director of locals administration, supporting the San Diego Local and Nevada Local. She has been with SAG-AFTRA since 2013, working within the Residuals Processing Department and Stunts and Safety, and recently served as the regional education and outreach liaison within the Locals Administration Department. She holds a master's degree in leadership and management and an undergraduate degree in business administration. She starts this position Dec. 4. You'll have a chance to meet her at the December membership meeting.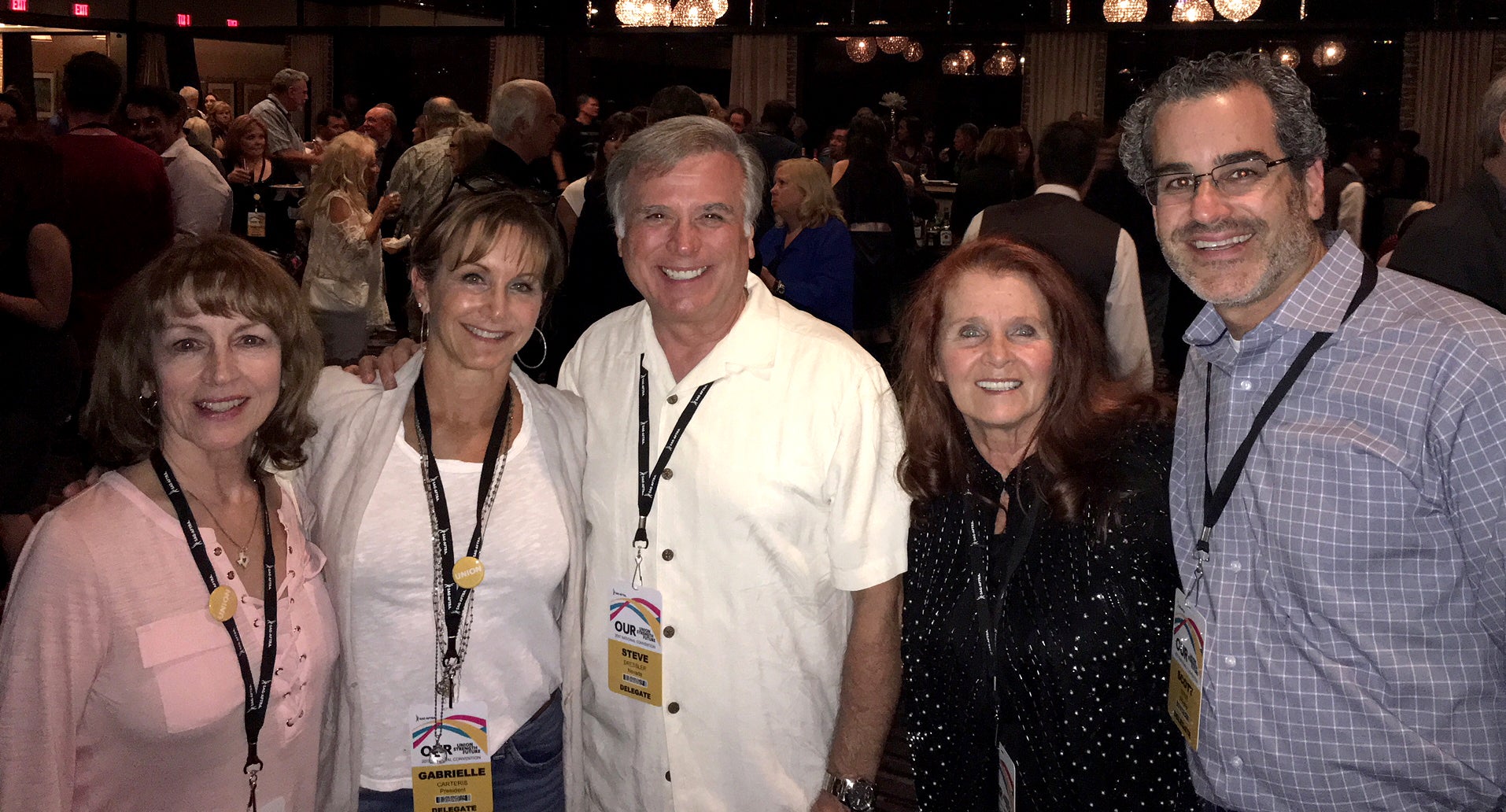 I recently attended the SAG-AFTRA convention, and the four days focused on the theme "Our Union, Our Strength, Our Future." The conventioneers came energized and their union spirit was dynamic. During his speech, National Executive Director David White said, "We have reached a turning point as an institution. There are transformational changes occurring in the industries in which our members work." In addition to these changes, he said, "SAG-AFTRA must rise to seize the opportunity and meet the challenge." 
President Gabrielle Carteris and Executive Vice President Rebecca Damon both touched on the importance of mentoring, especially the young members, to inspire and help others to be proactive union members. I would add to their thinking that we are to be examples, especially elected officials, to bring others to the knowledge of what it means to be a union member, both in words and actions.
There is more detailed information about the convention at sagaftra.org and on the convention website.
Brothers and sisters, the industry has expanded from the traditional TV/film studio productions to internet/new media. The internet corporations brought entertainment and advertising to a different venue. The industry is changing and diversifying. SAG-AFTRA will meet these challenges as it travels, navigating these routes with intellectual diligence to keep our union driving in concert without losing what we have gained in all our negotiated efforts. Let us stay strong and hold to Global Rule One.
I wish you happy holidays and a good new year! 
In solidarity, 
Steve Dressler 
Meet Your 2017-2019 Nevada Local Board
Local President - Kim Renee 
Vice President - Riley G. Matthews Jr.
Second Vice President - Frank Trigg 
Secretary - Mary Ann Hebinck 
Local Board Members - Anthony Burkhalter, Dee Drenta, Rusty Meyers, Heart Shapre
and Mike Wurst
Click here to email us. For service and support information, click here.
Want to learn more about the members of the board who have volunteered their time and experience to serve the Nevada Local? This and subsequent newsletters will feature a column called Get to Know Your Leadership. This month, let's get to know Kim Renee and Riley G. Matthews Jr.
Get to Know Your Leadership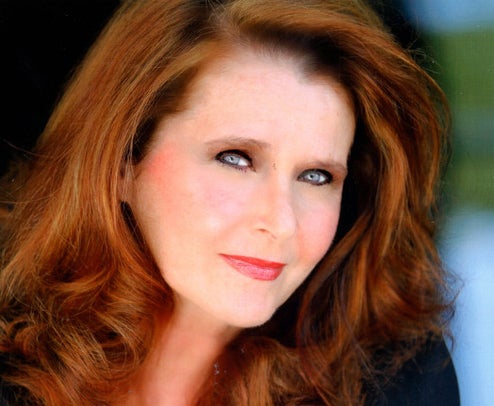 Kim Renee
SAG-AFTRA Nevada Local President
Originally from Niagara Falls, New York, I moved to Las Vegas when I was a teenager. It was at Valley High School that I discovered my love of the theater. While still in school, I worked the midway at Circus Circus. That job led to a career as a trapeze artist, working as part of the Flying Dell-Steel's aerial act in Vegas. After high school, I performed and traveled with the European Circus.
In 1975, I returned to Las Vegas and appeared nightly at the MGM Hotel and Casino as a swimmer with the dolphins in their Hallelujah Hollywood show.
Two years later, I was called to be the stunt double for Lynda Carter in the Wonder Woman series. That job is what led me to join legacy SAG in 1977. In 1978, I transferred my SAG membership to Nevada.
In 1995, Diane Thorne and I were successful in creating the SAG Conservatory in Nevada. For many years, I sat on the Young Performers Committee and contributed to the Young Performers Handbook.
As a member of SAG and SEG, and as the stunt representative for Nevada's committee on stunts, I attended meetings regularly and my interest and participation in SAG increased. I successfully lobbied to reduce insurance costs for stunt professionals and proposed a health coverage plan for aging performers that was instituted in 2017 as part of the merged plans.
Over the years, I have sat on many wages and working conditions committees and worked on many movies. From 2015 to 2017, I proudly served as vice president for the SAG-AFTRA Nevada Local. Now, as local president, my goal is to institute change to benefit all SAG-AFTRA Nevada Local members.
Riley G. Matthews Jr.
SAG-AFTRA Nevada Local Vice President
I was raised in Tulsa, Oklahoma, and attended the first voluntarily integrated magnet high school, Booker T. Washington (class of 1978). There I studied art, theater and TV production. 
After traveling and working in Europe and other parts of the United States for seven years, I moved to New York City to join the NYPD. While there, I joined AFTRA, as I was doing principal work on radio and TV shows and attending HB Studios. 
In 1999, I joined SAG, as I had feature film work and a steady gig on the series Law & Order, followed later by Law & Order SVU, 100 Centre Street and as a reoccurring principal actor on the short-lived TV series Big Apple. 
In 2005, I pulled up stakes in New York City and moved to Las Vegas. It is now my hope to get more local members cast in principal actor, stunt and background roles.
SAG-AFTRA Nevada Local Conservatory Report 2017
By Kim Renee
Conservatory Committee Chair
Here's a recap of the great conservatory events presented by the local this past six months: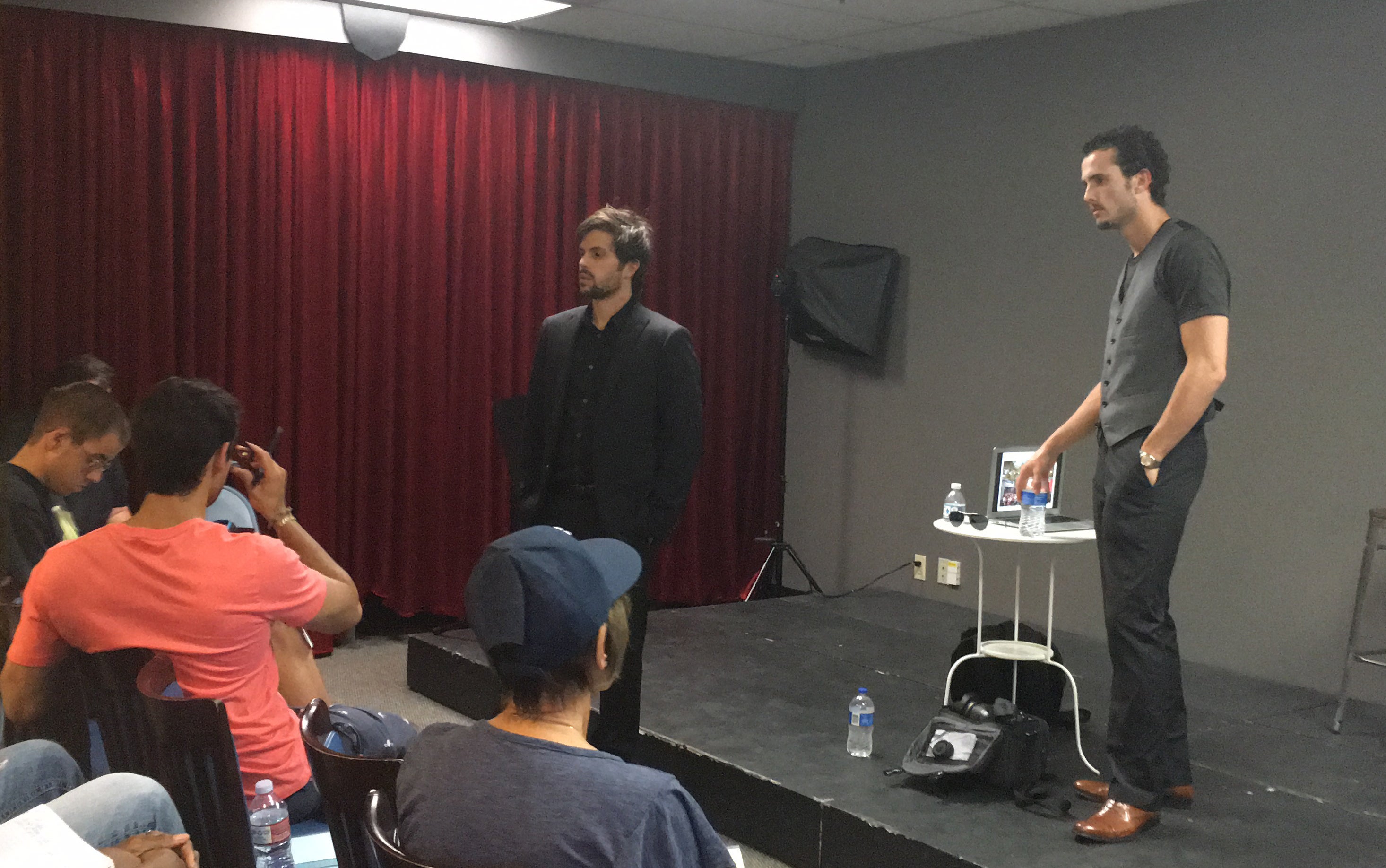 Using Social Media in Your Acting Business – Ryan Walker, June 11
Topics included:
• How to fine-tune your fan base. Post updates at least three times per week.
• How to interact with fans. Keep it short and nice, with a caution on not being "too nice," and keep it professional.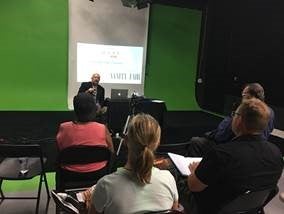 How to Make a Website – Chris Rogers, July 23
Key takeaways:
• Basic website design criteria and costs associated with owning a domain.
• Using advanced features and tips on photos and content layout.
• How to maximize your search engine hits.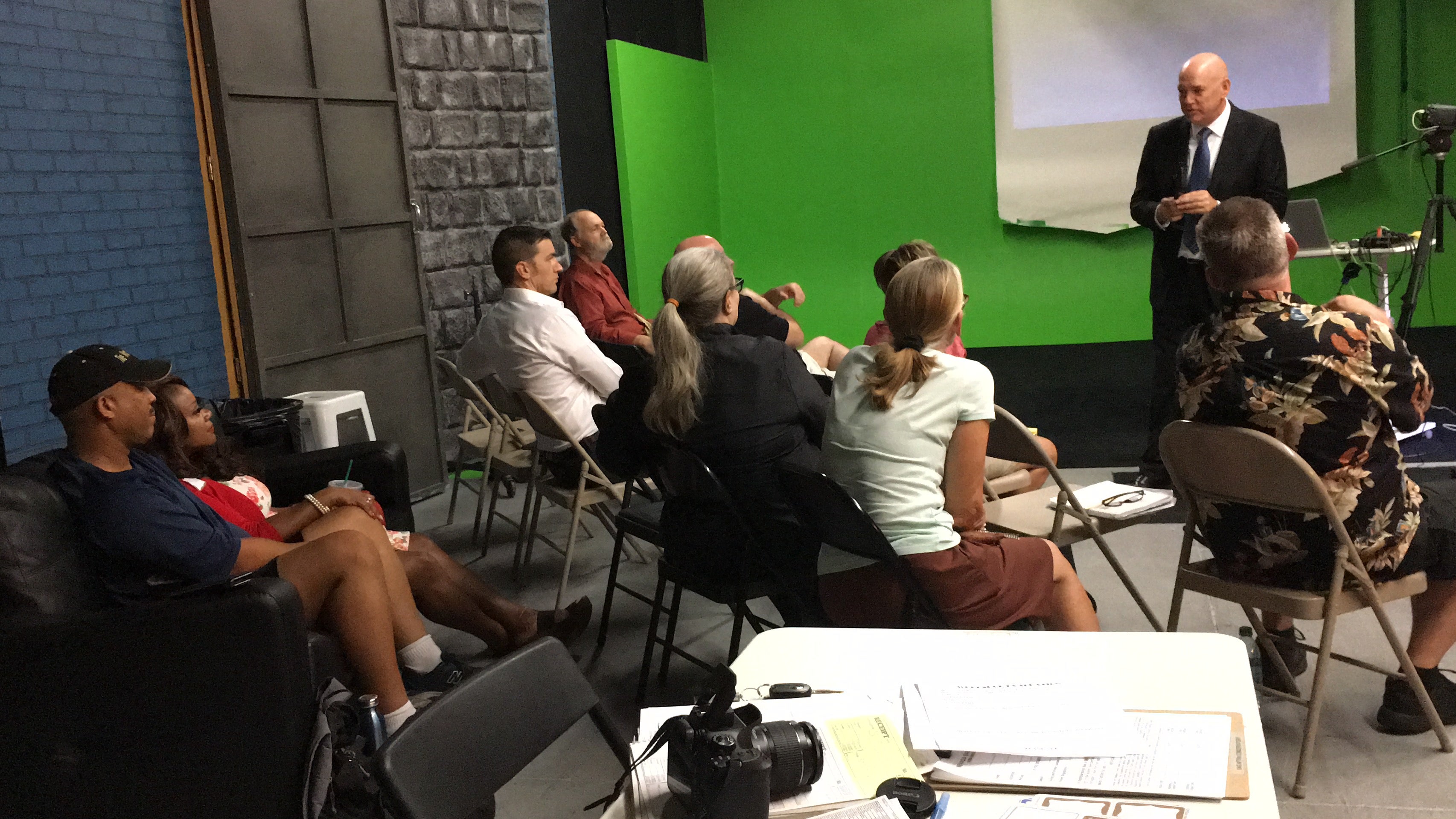 Self-Taping – Tim Powell, Aug. 27
Discussed were the following:
• Lighting, backdrop and camera techniques.  
• How to best utilize your smartphone when self-taping.
• How to make the most of your out-of-state, self-taped audition.
• How to make a quality self-tape on a budget and the benefits of submitting video, both local and out-of-town.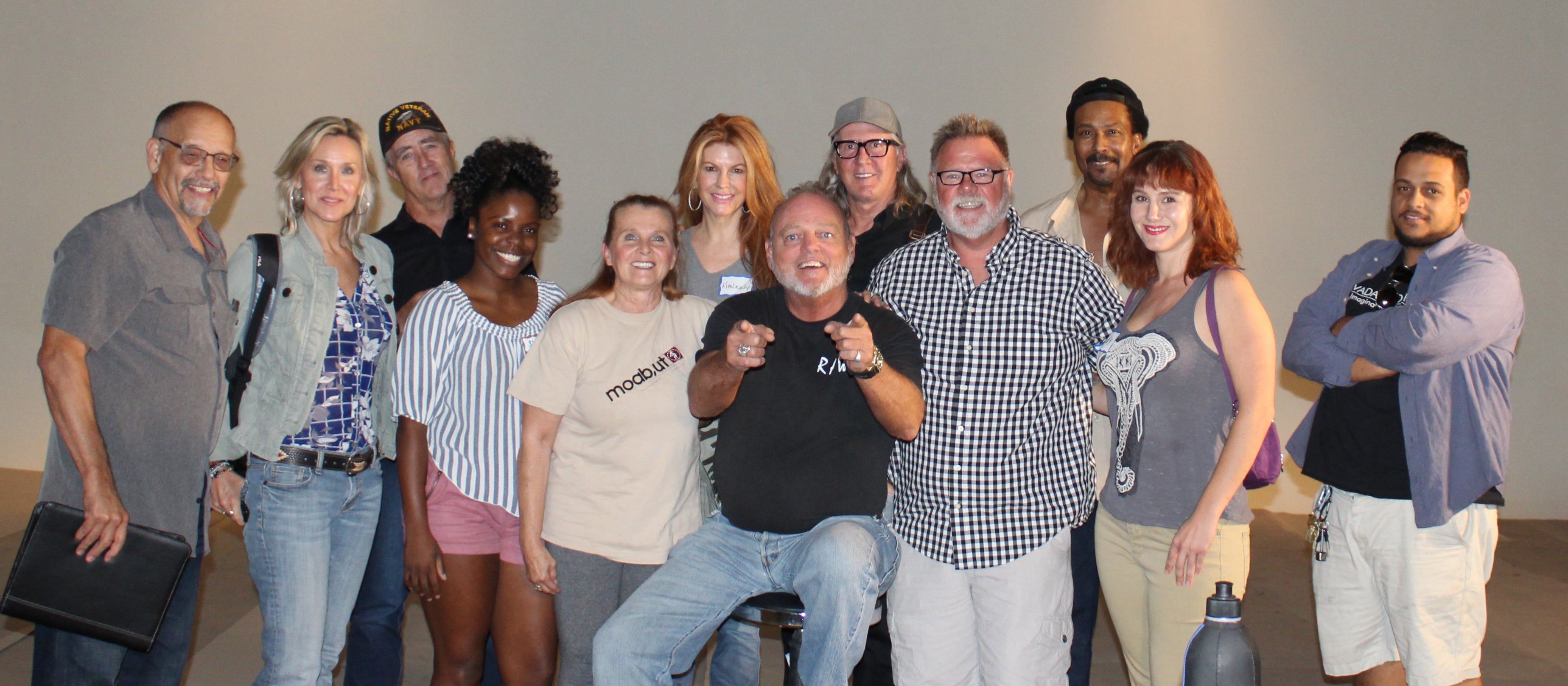 Be Ready When the Time Comes – Rusty Meyers, Sept. 30
Discussion included:
• How to give a good audition.
• How to stand out, get noticed and increase your odds of getting the job.
• The advantages of being ready to offer something different.
The SAG-AFTRA Nevada Local Conservatory is looking for a permanent home. If you have any ideas or know of a location, please contact Kim Renee via email at nevada.president@sagaftra.org.
Big Gifts, Small Packages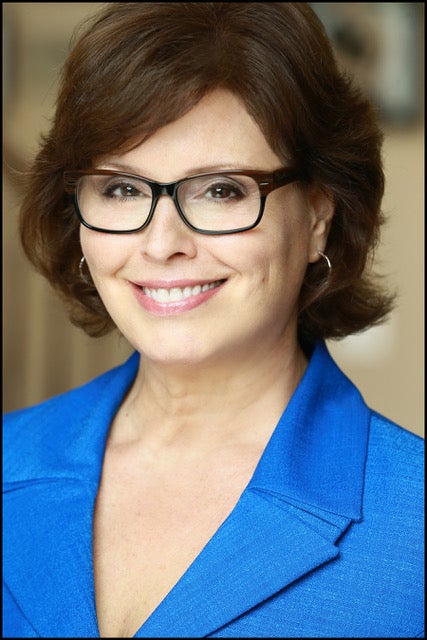 By Dee Drenta
Nevada Local Board Member
What does autumn represent for you, personally and professionally? Besides being the season between summer and winter in our Northern Hemisphere (and my personal favorite!), the Merriam-Webster dictionary provides a second definition: A period of maturity or incipient decline, such as "In the autumn of life."
How does this definition apply to you? Are you in your later years chronologically, yet still excited about the work you do? Or are you just beginning the craft of acting and have yet to mature as an actor, no matter what age? 
I believe an exciting aspect of life is that there is always something to learn, to experience, to enjoy. We are never fully realized, otherwise we would be perfect. Yes, yes, I know, the fact that you and I are not absolutely perfect already can sting a bit. Yet, that imperfection is actually perfect, once we are mature enough to understand that. It can cause us to remain curious enough to keep digging, discovering and uncovering our own layers of understanding — those magical "ah-ha" moments. 
Sometimes, these opportunities come to us unexpectedly as, some would say, "blessings in disguise." Other times, our business savvy and strategic action create the opportunities for us to become our highest and best, personally and professionally. It requires diligence and devotion to the best of one's ability at any given time in one's career. As an actor, it is most enriching to utilize those hard-earned experiences in our expression during jobs by digging deep and creating a rich character, even if there are no lines. And, if we haven't already experienced a particular situation in our own lives, we know there are incredible acting tools we can pull out of our tool belt that enable us to put forth good, solid work for our clients. 
After all, they can recognize that we have put in the work and they enjoy hiring those of us who care enough to do so on a regular basis. Remember, time is money! No matter how great or small a project is, all work is important. The client must be able to count on us to do the work behind the scenes in preparation for a solid performance, in auditions, callbacks and the actual job. And it is in those very moments that we are more than likely to feel satisfaction because we know we did our work and gave our best. 
I experienced this on a new series shot here in Nevada a while back called Sin City Saints. I was hired for a particular role with absolutely no lines, only reactions, working alongside the series principals. I prepared in every way I could, including choosing purposeful wardrobe and accessories. I arrived on set ready and excited to work. The director, Fred Savage, graciously assured me I was doing exactly what he and the producers wanted the entire day. He asked me if I would play a different role than the one for which I was hired and, of course, I said yes with great enthusiasm. Again, there would be no lines. But what did happen was that I also gave my best to that new role, which could have very well turned into a regular character depending on the series future.
No matter what the future had in store for the outcome of the series, I walked away that day knowing my work was reliable and solid, and hopefully caused them to take notice of me for more work in the series or any future projects. I put aside any pride or ego for a role with no lines as a featured extra, fully welcoming a wonderful opportunity to work with big industry professionals, used the tools I learned in my coaching and welcomed every chance to learn and discover more on set. It was a fulfilling day and remains quite a career gift. 
One never knows who is watching and when, and what may happen down the road. Always prepare and be ready. The best way to do this is to study the craft on a regular basis. There are many gifted coaches who truly care about and respect what an actor must do for his or her craft. They say it takes nearly 20 years to truly begin to understand the craft of acting. Patience, perseverance and humility will set you free. And knowing the "business of the business" will set you above most others. 
Live your life and create your career so as to have no regrets and much fulfillment. I hope to see you at our upcoming membership meeting and holiday party. 
Now, on with becoming a gift to the world! 
Enjoy … in joy!
BYOB – Build Your Own Business
The following is an excerpt of a Q&A with actor, author and teacher Adam Hill. It is being reproduced with his permission.
Questions, Questions and More Questions!
By Adam Hill
What follows are a few select questions that have been asked of me by several accomplished interviewers and a few by inquisitive people such as yourselves.  
Question: At the beginning of your book, Beyond the Moon, you quote Sir Lawrence Olivier, who some consider the greatest actor of the twentieth century.
"I have been battered and bruised, praised and lauded.
I have laughed and cried, fumed and snorted;
I have been beyond the moon and into the depths of despair.
But in the end, it has been myself I've had to turn to, believe in and listen to.
When the time comes, it is you, and only you, who knows the truth." 
How do you know the truth about yourself? How do you discover the truth as someone who believes they want a career in acting?
Answer: First let me say the most important part of that eloquent statement are the last two lines. Taking responsibility for yourself and your dreams is paramount. To answer your question more directly: your drive. What is irresistible to you? As a child, I found myself drawn to anything theatrical. As a teenager, I couldn't read enough books, see enough movies and theater, and daydream enough about this remarkable world. As a young adult, I had no problem sacrificing finance, time and social enjoyments in pursuit of my dream. You don't discover the truth, it reveals itself to you.
Question: When someone is looking for an acting teacher, an acting coach, what do you tell them you teach? What is your technique?
Answer: It is important to note that the craft of acting is the craft of acting. It doesn't change from one acting teacher to the next. To use an analogy, a C-chord on the piano is a C-chord no matter who teaches you the piano or what kind of music you play. If you rename a C-chord a W-chord, it wouldn't change what a C-chord is. It is what it is no matter what name you give it.
When the craft of acting, as we know it today, was being formulated by those I refer to as the "great gurus" of acting, these wonderful masters of the craft did one unfortunate thing: They each developed their own language to describe the tools of acting. For example, the most important tool in the craft of acting is knowing what the character wants. Some of the approaches to the craft will call this the character's goal, others will call it the need; my original Stella Adler training called it action. I currently teach using the word objective. I do that because it is the most commonly used word in the business. Action, need, want, goal, objective, they all mean the same thing.
I've studied with a variety of teachers and their individual approaches to the craft. I was hungry to know as much as possible. Over the course of many years, I kept expanding my toolkit so I could share with my students as much information as possible.
I do tell students to be cautious of schools that advertise "film acting." For the most part, this is a lure to attract students who innocently believe there is something different about acting for the film versus stage acting. Acting is acting. The craft is the craft. Once you've learned the craft of acting you can then learn the adjustments necessary for film. In truth, we are constantly adjusting as actors. Adjustments are made if we are acting in comedy or drama, for style, for stage or television. Yes, it is just an adjustment for film acting.
Question: You say that the objective is the most important tool in acting. Why is this true?
Answer: It's really quite simple: Acting is life. Life is acting. If it's true in life, it's true in acting. We never live a moment of our lives without pursuing an objective, even if it is only to take the next breath. The simple actions of life — getting dressed, eating, earning a living — are all about objectives. Objectives are the reasons we move forward, we grow, the way we achieve our dreams. If it is true that I always have an objective, then so it is true for my character.
Question: What is acting to you?
Answer: Acting is many things to me, but if I had to choose one, the predominant drive would be passion.
Question: What do you believe is the one thing that holds most people back from achieving their goals?
Answer: That's easy: being judgmental of oneself. Anyone can correct this obstacle to success by studying how they judge others. I don't believe you can be a good actor and be judgmental. Instead of criticizing others, ask yourself what that person needs to do to improve. Then, when self-doubts arise, treat yourself with the same respect. Instead of focusing on all the negatives in your life, make choices about improving the ones you can and dismissing the ones you can't. Nothing douses the flames of passion as quickly and efficiently as negative self-judgment. (It is important to remember judgment is not to be confused with discernment or good taste.)
About Adam Hill
Adam Hill began his theater career as an actor with the prestigious Broadway repertory company, APA. Since that time, he has acted on Broadway, off-Broadway, and in regional theater, touring companies, television and film. Hill's successful acting career led him to practice his true love, teaching. In 1985, he opened CRAFT, an acting studio that has produced some of the finest talent in the film and television industry.
In addition, Hill has served as artistic director of Actor's Alley in Los Angeles, established the professional theater program at Wilkes University in Pennsylvania and writes the Showbiz column for Pageantry Magazine.
Upcoming Nevada Local Events
Saturday, Dec. 9, 2017, 1–5 p.m.
Nevada Local Membership Meeting & Holiday Party
SON Studios, 5125 W. Oquendo Road, Suite 1, Las Vegas. 
Sunday, Jan. 21, 2018, 4–8 p.m.
Nevada Local SAG Awards Viewing Party. Stay tuned for more details.