The Official E-Newsletter of the SAG-AFTRA Nashville Local
UPCOMING SAG-AFTRA NASHVILLE LOCAL EVENTS
March 4 – 6: SAG-AFTRA Foundation Nashville Workshops (Belmont University). For more information and registration for these free to member events, click here.
April 8 and 9: Tom Toderoff Acting Intensive, 10 a.m. to 5 p.m. Third Coast Comedy Club, 1310 Clinton St. Suite 121, Nashville. Members get a 20-percent discount. Click here for reservations and more information.
April 28: Expose Yourself: How to Use Social Media to Grow Your Career, 1 – 2:30 p.m. Our SAG-AFTRA Nashville Local member panel at the Nashville Film Festival will feature social media experts who know how to get results for actors and sound recording artists. Regal Hollywood Stadium 27 theater (100 Oaks), 719 Thompson Lane, Nashville, TN 37204. Free to SAG-AFTRA members and Nashville Film Festival badge members.
Summer: SAG-AFTRA Student Film Showcase (TBD date, details coming)
June 7: General Membership Meeting, 11 a.m., Nashville Local Office, 1108 17th Ave. S., Nashville, 37212
June 21: New Member Orientation, 10 a.m, Nashville Local Office, 1108 17th Ave. S., Nashville, 37212
From the Nashville President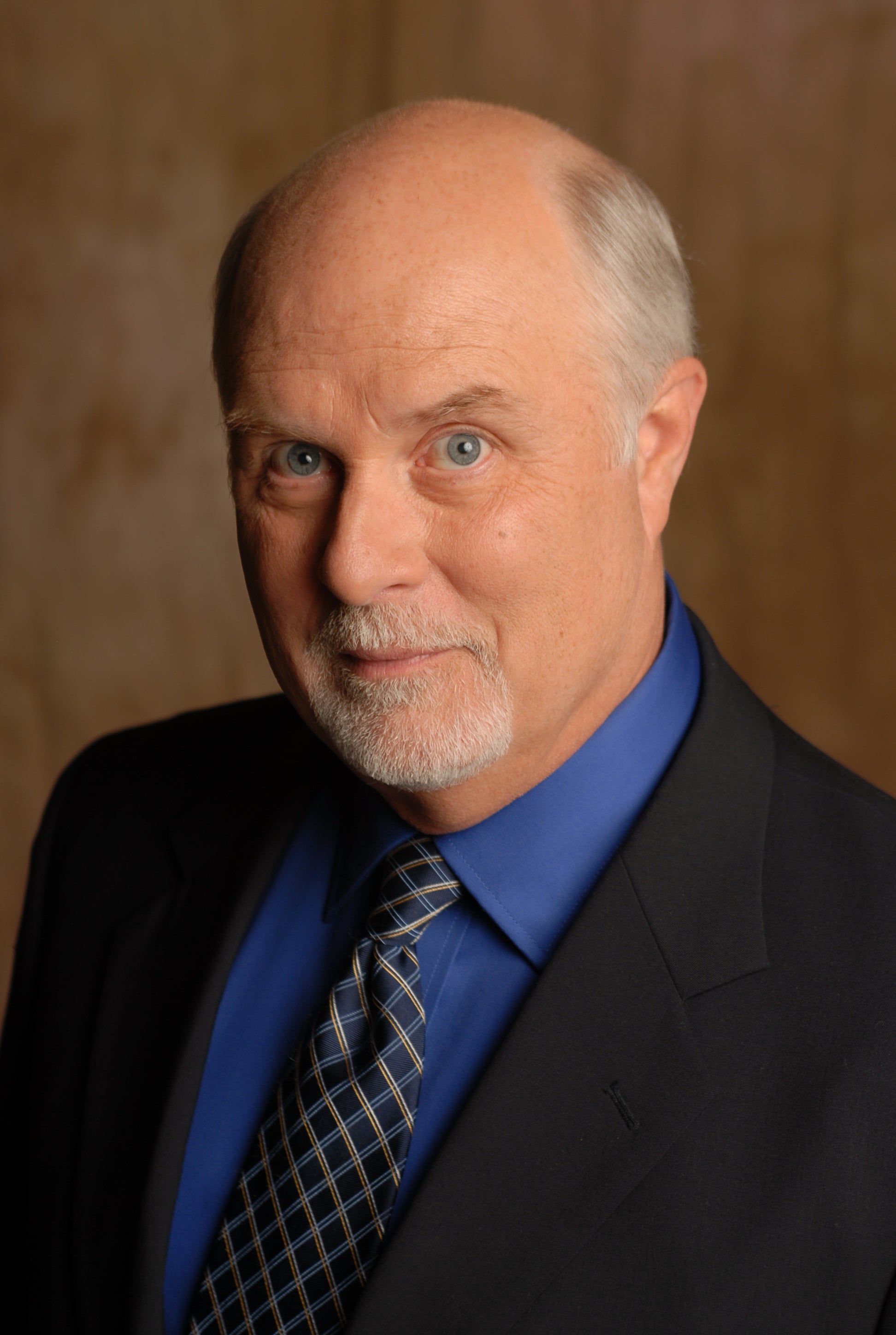 By Mike Montgomery
President, SAG-AFTRA Nashville Local
In 2012, when SAG and AFTRA became one union, many were skeptical that so many disparate groups of artists with seemingly different aspirations and goals could be successful in supporting one another. And given the entrenched opposition and vitriol that surrounded previous failed merger attempts nationally, it indeed seemed like a tall order. But Nashville has always been different. Prior to merger, our local SAG Council and AFTRA Board had a few members in common and the bodies had a long history of joint meetings. So we had long been aware of each other's concerns but now, through merger, we were inextricably linked. We held a general membership meeting and elected our first board, consisting of recording artists, singers, singer-songwriters, actors and stunt performers.
In the beginning, our meetings were filled with many starts, stops and questions, as we tried to understand each other's cultures, motivations and contracts. It was simultaneously exhilarating and frustrating. And then the catalyst arrived in the form of the television series Nashville. The show employed every category of our membership in almost every episode and a remarkable cross-pollination began. Our actors were now working as "singers," our singers and recording artists were working as actors and our songwriters were helping create careers for fictional artists. Suddenly, the connective tissue between our different performing categories began to grow as it became obvious that the old lines that once separated us were now blurred and well on their way to being completely erased, and we were truly stakeholders in each other's successes.
This realization brought a renewed spirit of innovation, cooperation and determination to our local board and membership. Member committees are offering ideas and will soon be leading workshops and panels on using Pro Tools, self-taping and promoting your career on social media. A showcase featuring student films is happening in the spring and a membership mixer is in the works. If you're interested in becoming involved or feel you have a skill to offer, please don't hesitate to let us know.
In the meantime, get out there, do your thing and go watch others do theirs. Tune in to CMT to support Nashville, Still The King and Sun Records. Buy a friend's new album. See a friend's new play. Get ready for the Nashville Film Festival. Just remember, there's always a Nashville connection. But you already knew that.
In solidarity,
Mike
Connectivity Rising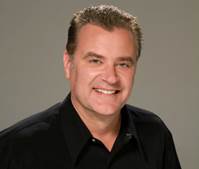 By Richard Van Syckle
Executive Director, SAG-AFTRA Nashville Local
Another year is upon us, and no matter where you stand on the spectrum of current events, it's safe to say this is a time of great change across America. Some of those changes have already happened, like Kentucky state officials' decision to become the 27th state in the union to pass "right-to-work" (for less) legislation. So the question is not whether change is coming, but rather, how will we react to it when those changes seem determined to tear us apart?      
I was speaking with Local President Mike Montgomery the other day and we both said our first newsletter of the year should have a theme. And the theme that seemed most relevant was that of "connectivity." That one word perfectly captures the ironic dichotomy of American life today. Technology provides more ability to connect with each other than ever before, but who hasn't heard someone they care about say, "I feel helpless, alone, powerless." 
Let's chart a different course and start off by reclaiming words like connectivity so they mean more than possessing the technological ability to be a troll. Sound corny? It's already happening. In just the past few months, our members — you — have stepped forward on your own to form committees, have meetings and define how you want to connect with each other. You're communicating face to face, emailing each other and letting your staff know how we can help you make your own connections. After all, what is "networking" other than a series of connections?
This issue is emblematic of the diversity of this local and the opportunities we've been blessed with. You have articles written by a veteran film and stage actor, a young recording artist who was also a finalist on American Idol and a veteran stunt performer/coordinator. They come from different backgrounds, but each of them uses the talents and skills they've crafted over time to create opportunities for each other and the next generation. 
I can't wait to see where your connections take you this year. Buckle up! 
Stunts and Connectivity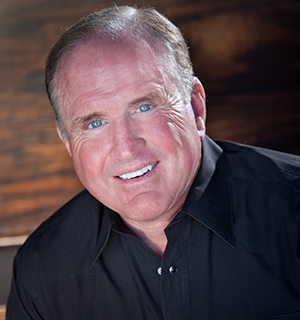 By Ian Quinn
Nashville Local Board Member
As all of us in the movie and television industry are keenly aware, it takes a great many individuals to make a quality movie or television show. It is the sum of the talents and skills of the various individuals involved in the project that will determine its worth. So what is the common denominator that connects or creates the connectivity within this collection of unique individuals?
In real estate, they say the three most important things are "location, location, location." In moviemaking, most people agree the three most important things are "story, story, story." All scenes in a movie must help to move the story forward. This is particularly true when it comes to action sequences.
Stuntmen and stuntwomen are tasked with helping to move the story forward often without one word of dialogue. We do this by driving fast and crashing cars, by being set on fire, by engaging in fantastic barroom brawls, by falling out of helicopters and just about anything else the scriptwriter can come up with. But of course, stunt professionals do not accomplish these daring feats in a vacuum. They are connected to many other talented individuals. From the wardrobe department to the transportation department, from the hair and makeup department to the grip department, from the special effects department to the camera department, everyone has an important role to play in making the action sequence believable and, above all, safe for everyone else involved.
Stunt professionals have a unique bond, a connection if you will, forged from the knowledge that our safety, the safety of the crew and sometimes even our very lives rely on how the others we are connected to do their jobs.
Stunt performers often train together. The rather unconventional things that we are often asked to do — i.e., being set on fire, jumping off fifth-floor balconies, or falling off a horse — are things that you just can't seem to do at your local gym. We need each other to learn our craft and hone our skills. Stunt professionals connect with each other on a regular basis, sharing knowledge and passing on the "tricks of the trade" to the new people coming up in the industry.
A very unique connection is established when, for various reasons, a stunt performer is asked to double an actor. Having a stunt performer double an actor is done for many reasons. Often, a scene may call for an actor to be in a precarious situation where there is a potential risk of injury, or the scene calls for the actor to do something requiring a skill level that the actor does not possess. SAG-AFTRA rules provide that an actor may at any time request a stunt double. Stunt doubles work very closely with the actor they are to double. They must portray the character in question the way the actor has chosen to portray the character. This calls for understanding on the stunt performer's part of how the actor sees the character in question. If for example, the scene calls for the actor to exit a burning car and run away from it, our stunt performer must do this as the actor would do it while portraying the character. The stunt performer does not do this as he or she would do it themselves but does it as the actor they are doubling has chosen to do it in their portrayal of their character.
The path to connectivity is not always a straight or easy route. But the concept of strength in numbers and people being connected for a common purpose is what makes SAG-AFTRA the remarkably successful organization it is.
Ian Quinn is an Emmy- and SAG Awards-nominated stunt performer and coordinator.
Three Degrees of Separation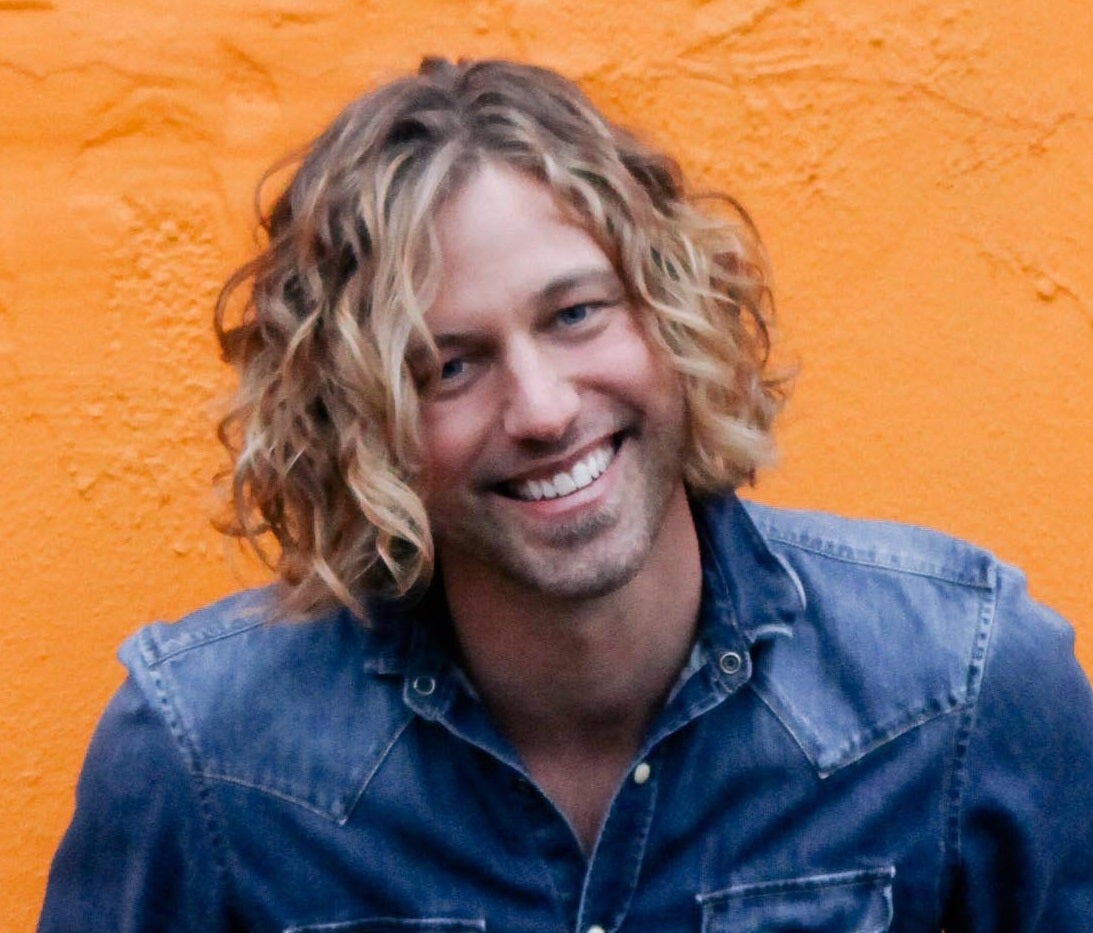 By Casey James
Singer-Songwriter, Recording Artist, Actor
Three degrees of separation — I think most of us know what this means, but if you are unfamiliar with the term, it simply means this: Someone that you know knows someone who knows someone, who knows you. In reality (and some of you may know this already) the degree of separation between you and anyone in the world is (on average) 6.6, if you believe what Microsoft has said to have statistically proven.
Where am I going with this? Keep reading. There are many reasons I'm proud and thankful to be a member of SAG-AFTRA. Two that have stood out to me lately are the fact that I'm a part of a like-minded group of individuals that come together to make our voices heard and for the opportunities that the affiliation brings. But these benefits are more likely to make a difference in my life if I'm actually interacting with my fellow members. I haven't done a good enough job at that, so I did something about it. I reached out to the folks that send these emails, and was not surprised to find myself sitting across the table from the very people who work so diligently to make/keep this union what it is. I shared a few thoughts with them and they loved where my head was at and asked if I would be willing to type it out so that they could share it. Now, I'm no writer by a long, long shot (other than writing songs), but I do like the idea of getting the thought out here. In a town full of decision-makers, artists, creative minds and influential individuals, we all stand to benefit from getting together.
If you are receiving this newsletter, then you are just like me in at least one way (and most likely many more): You are a SAG-AFTRA member and live in the Nashville area. I truly believe that sometimes the only thing standing in the way of someone achieving a goal is connectivity. Meaning if someone else knew what you know about you and your goal, it would become possible. So I'm proposing we throw a party. I know that we are all busy on the road, working or traveling, and doing what we all do. But I'm hoping that over the course of the next year, we are able to connect within the union and create even more of a community, a network of individuals that can help each other realize and accomplish their dreams and goals. It might sound crazy, but I really do believe that it could make the difference. One step at a time.
So, I'm proposing we start by doing something casual. A no-pressure situation. Perhaps we could meet at Pinewood Social Monday night and go bowling and have a drink. We can shake hands, see friends, meet new friends and network. Maybe someone you meet can help you. Or maybe you can help someone you meet. Or maybe you know someone who can help someone — you see where I'm going with this. The possibilities are endless.
If you feel like you have more than enough friends and you stand nothing to gain by meeting anyone new in life, then this get-together would not be for you. But if you would like to enjoy a night of bowling and a drink, then I will see you there. Even if you are the only one that shows up, at least I won't have to bowl alone. Send an email to nashville@sagaftra.org and say you'd show up for opportunities like this to connect with other members. They'll put you on the list and let you know when the next one is. 
See you then.
It's A Sign!
You know we try to always be there for you as a union. But that hasn't always meant people know where we are as an office. So, the Nashville Local was thrilled when our new signs went up last September, and what a process it was.  
The signs are made up of a series of energy-efficient LED lights and are smaller-scale replicas of the sign on our national headquarters in Los Angeles. Already, we've had people walk in and want to know more about our union just because they were out and about and saw our sign. Even tour buses stop and take pictures sometimes! 
 
So next time you're taking a relaxing drive down Music Row — dodging cranes, roadblocks and lane closures — look for the sign that says this is home to the greatest entertainers in the world. Click here to see more pictures.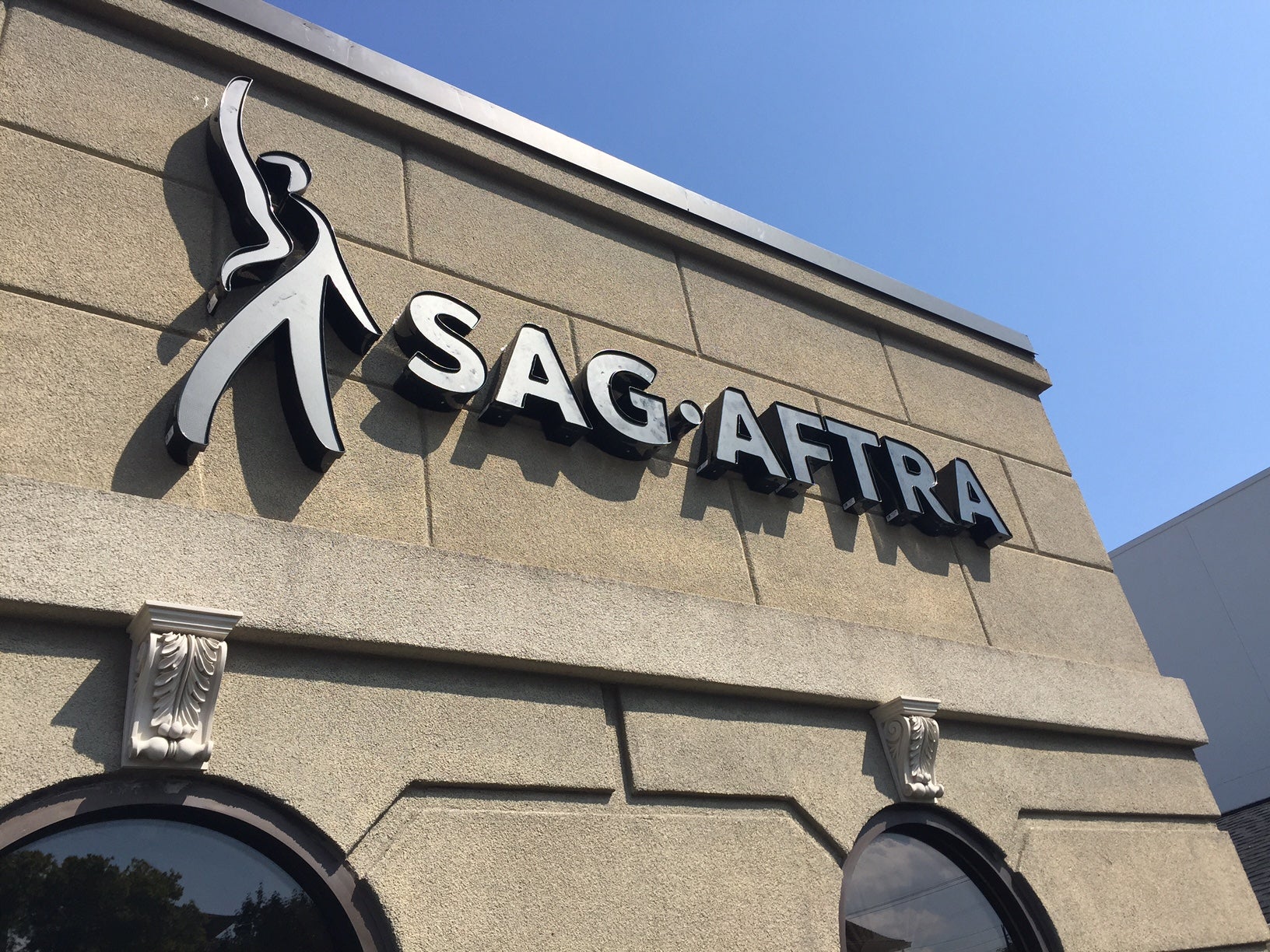 Finished sign on the front
Welcome to the Family!
New Members of SAG-AFTRA Nashville
Jon Sewell, actor/performer; Louis Thompson, actor/performer; Sean Ramey, actor/performer; Daniel Ryan Hill, actor/performer; Taylor Dye, royalty artist; Madison Marlow, royalty artist; Katie Keene, actor/performer; Maurice Eugene Bullard Sr., actor/performer; Granger Smith, royalty artist; Jason Gambill, singer; Austin Kingley Swift, actor/performer; Jenny Hollis, actor/performer; Katie Forbes, actor/performer; Jeremy Ray Taylor, actor/performer; Henry J. Haggard, actor/performer; Juliene Joyner, actor/performer/stunt; Josh Lyons, actor/performer; Ken Dodge, actor/performer; Paula Beck Williams, actor/performer; Patrick Speer, actor/performer; McKenna Stone, actor/performer; Joy Williams, royalty artist; Cannon Smith, actor/performer; Sherick Alan O'Quinn, actor/performer; Bill Linne, actor/performer; Sarah East, actor/performer; Mary Sarah Gross, actor/performer; Pam Tate, actor/performer; Sydney Meyer, actor/performer; Jenna Kay Geckovich, actor/performer; Silvio Wolf Busch, actor/performer; Miller Zachery Crowell, singer; Michael Ray Roach, royalty artist; Eddie George, actor/performer; Rebecca Lines, actor/performer; Calab David Shore, actor/performer; Susan Stone Kessler, actor/performer; Blair Flower, actor/performer; Shane Jonathan Lee, singer/actor/performer
Local Events
Know of a workshop or class that offers discounts to SAG-AFTRA members? Let us know and we'll include it in one of our quarterly newsletters.
SAG-AFTRA Foundation Comes to Nashville!

The SAG-AFTRA Foundation is coming to Nashville March 4 – 6 and providing free events at Belmont University's R. Milton and Denice Johnson Center at 1909 15th Ave. S., Nashville, TN 37212. Make sure you are logged in to sagaftra.foundation when attempting to RSVP. If you are new to the SAG-AFTRA Foundation's site, you will need to create an account.
Saturday, March 4
Self-Taping with Mark Fincannon - Check-in begins at 9 a.m., event begins at 9:15 a.m. and ends at 11:15 a.m. Click here to register.
HD Make-Up: How to Look Good on Camera - Check-in begins at 11:15 a.m., event begins at 11:30 a.m. and ends at 12:30 p.m. Click here to register.
Casting: The Big Picture and the Small Screen with Jeanie Bacharach - Check-in begins at 12:30 p.m., event begins at 12:45 p.m. and ends at 1:45 p.m. Click here to register.
Casting Access with Jeanie Bacharach - Check-in begins at 1:45 p.m., event begins at 2 p.m. and ends at 4 p.m. Click here to register.
Casting Access with Jeanie Bacharach - Check-in begins at 3:45 p.m., event begins at 4 p.m. and ends at 6 p.m. Click here to register.
Sunday, March 5
Answered Prayers: The Life of a Nashville Singer-Songwriter - Check-in begins at 12:15 p.m., event begins at 12:30 p.m. and ends at 1:30 p.m. Click here to register.
The Singer's Story - Check-in begins at 2:45 p.m., event begins at 3 p.m. and ends at 4 p.m. Click here to register.
Monday, March 6
Stunt Performers: Who they are, What they do, and Why - Check-in begins at 9:30 a.m., event begins at 9:45 a.m. and ends at 10:45 a.m. Click here to register.
Commercial Copy GPS - Check-in begins at 10:45 a.m., event begins at 11 a.m. and ends at 12:30 p.m. Click here to register.
What Does My Voice Sell? - Check-in begins at 12:45 p.m., event begins at 1 p.m. and ends at 2:30 p.m. Click here to register.