The Official E-Newsletter of the Missouri Valley Local
2015-2017 MISSOURI VALLEY LOCAL BOARD
Tom Murray – President
Andrew Zimmerman – Vice President (Kansas City)
Andrea Bukoske – Vice President (Omaha)
Ron Elz – Vice President (St. Louis)
Rodger Brand – National Board Representative and Member at Large
Sally Eaton
Dixie Kissam Henderson
Bill Schulenburg
CONTACT INFORMATION
Missouri Valley Local Office
911 Washington Avenue
Suite 207
St. Louis, MO  63101
O (314) 231-8410
F (314) 231-8412
Maureen O'Brien, Local Executive Director
Wade Baughman, Senior Broadcast Manager & Labor Counsel
Tanya Cella, Membership Services Administrator
A Message from Local President Tom Murray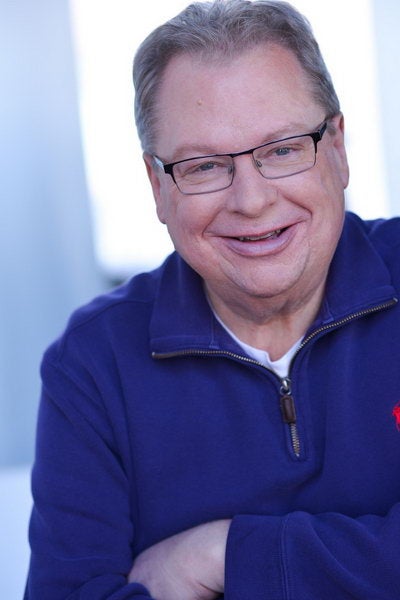 One of our biggest challenges as a local is the issue of communication and unity. The Missouri Valley Local comprises the cities of Kansas City, Omaha and St. Louis and many points in between. Although we can hold board meetings by telephone (and even that's not ideal), trying to come together in our cities is very difficult. One of our solutions is to hold "socials" in our towns. So far, we have hosted gatherings in Kansas City and one in St. Louis, and we will try to add Omaha to the list for this next round. Basically, these are a chance for our members to socialize and informally chat with staff, both local and national, and the elected leadership team about issues that affect us. 
In addition, we sponsored SAG Awards parties in our areas, with each local council taking the lead in planning and implementing those parties. We certainly hope that these galas can expand and be a recurring part of the awards season now and in the future. With support from the Missouri Valley office, we hope that our local councils can grow this tradition.
We also plan on tweaking our membership meetings this year. Our goal is to have a membership meeting in each of the three cities this year, and keep the focus on the host city's issues and concerns.
We also want to upgrade the system we use for our telephone meetings so that we can better hear and respond to each other. We will also explore having at least one board meeting at a neutral site, perhaps in Columbia, Missouri.
Another initiative we will launch in the near future will be a workshop and talk session aimed at college and university students. The future of our union depends on an educated group of young performers and broadcasters. What better way to spread the news of the benefits of union membership than by catching the apple while it's still on the tree? Our staff and elected leadership will be available to serve as SAG-AFTRA ambassadors to our young people. Anyone who might be interested in sharing their experiences as a member of our union is welcome to contact the office and volunteer to help us with this outreach.
A Message from Executive Director Maureen O'Brien 
Hello Members,
I hope you had a great summer. 
On April 5, I officially became executive director of the Missouri Valley Local. I am so happy that I can continue to do what I love, contribute to the growth of our arts community and advocate for the great performers of this union. I'd like to thank my colleagues, the members and the Local Board for your constant encouragement and support. There's a lot to be done and I've never been more ready.
It's an election year and there will be many new legislators but, most importantly, a new governor when the 2017 legislative session convenes in January. There are two major issues that the Missouri Valley Local will need to focus on in the upcoming year: "right-to–work-for–less" and reinstating the Missouri Film Tax Incentive program. 
As you know, right-to-work-for-less laws prohibit union security agreements or agreements between employers and labor unions. Without these securities, SAG-AFTRA cannot effectively bargain on our members' behalf or protect against unsatisfactory working conditions. In the upcoming year, we will need to put a large amount of our focus and energy on organizing efforts. The state of Missouri has tried to pass the anti-union House Bill 116, but it was vetoed by Gov. Nixon in September of 2015. The Missouri Valley Local Board and staff will develop a plan to help combat the progression of this bill. I will be reaching out to you in the next couple of months to request your participation. 
I, along with the board and members of the Missouri Motion Media Association, have worked tirelessly at the state level to renew the Film Tax Incentive program. Currently, there are 38 states that offer incentive programs for film and television production. Without an incentive program, Missouri cannot compete to bring this type of business in our state. In fall 2016, MOMMA and the Missouri Valley Local Board will ask all members to contact their legislators in support of renewing our incentive program for the state of Missouri. In addition, we will organize trips to our state capital to lobby on behalf of the film incentive and in opposition of right-to-work-for-less. I strongly encourage your support and participation on these two important issues. 
I am excited to report that earlier this year, Kansas City became the first and only city in America to offer a local incentive in a state that does not offer its own state incentive. Since that day, the KC Film Office worked to ensure the entire incentive process, from initial application to rewarding the rebate, is a smooth and successful one. Congratulations to Kansas City Film Commissioner Stephanie Scrupham for her hard work and commitment to this cause. For more information, click here. 
Broadcast Update 
Spring and summer have been very busy at our broadcast stations. In April, our members at KPRS-FM/KPRT-AM (Carter Broadcast Group) in Kansas City appointed new leadership: shop steward Chris "Playmaker" Stimpson and assistant shop steward Stacy Rhymes. We opened contract negotiations on April 18 and, on April 25, completed our bargaining with a new tentative agreement after only two sessions. Thanks to the leadership of Chris and Stacy, we were able to quickly negotiate an agreement that was acceptable to our members, despite a very challenging economic environment for radio. Gains for the unit included a significant increase in the H&R contribution rate, improved language on use of social media, premium pay for part-time staff members working seven days in a row and the elimination of vague "community service" requirements from the contract. The unit members also fought off proposals from the company to eliminate overtime for full-time artists and severance pay for part-time artists. The agreement was approved by the members in May and will run through April 2019.
Also in April, we opened negotiations at KMBC-TV (Hearst) in Kansas City. Again, due to the strong leadership of the bargaining committee, including shop steward Craig Hoerler, Kris Ketz and Brett Elliott, we were able to reach a tentative agreement on June 22, over a month before the July 31 expiration date. Gains included a significant adjustment to wage scales, raises for artists at or above the top of their scales, a three-quarters-point increase to the H&R contribution rate plus an increase to the earnings cap, the addition of five paid holidays for part-time artists, and improved health and safety language. The members approved this agreement in early July, and it will run through August 2019.
On April 26, we returned to the bargaining table at KCTV (Meredith) in Kansas City after a six-month hiatus. The unit members had previously voted down final contract offers from the company in both May 2015 and November 2015. Thanks to the creative thinking and tenacity of our shop stewards, Andrew Zimmerman and Lori Butcher, we were able to seek and obtain improvements to the non-compete language in the contract, which led to the unit approving an agreement in early May. As you may recall, SAG-AFTRA recently organized the news producers at KCTV. With this new agreement, the news producers joined the unit and are excited to be covered by their first-ever union agreement. This agreement will run through May 2018. In recent weeks, both the assistant news director and the news director have departed. We will be paying close attention to how upcoming changes in management may impact our members.
On June 13, we opened negotiations at KMOX-AM (CBS) in St. Louis. As you may know, CBS recently announced plans to explore "strategic options" for its radio division, with a spinoff to an independent publicly owned company appearing to be the most likely result. In this uncertain environment, our members are more appreciative than ever of the benefits and protections contained in their contract and have mobilized to ensure that the agreement remains strong. The company proposed cutting minimum scales for staff artists across the board, reducing or eliminating minimum staffing requirements and expanding its use of "apprentices" on the air. The unit members are determined to protect their wages and benefits, the integrity of their bargaining unit, and the quality of the news and information product that has come to be synonymous with the KMOX name. Negotiations began in June and are ongoing, with our next bargaining session Sept. 19.
This fall, we will be holding leadership and shop steward training sessions in St. Louis, Kansas City and Omaha. These sessions will be designed to help current shop leaders improve their knowledge and skills, and also to help others who may be interested in taking leadership positions in the future learn what is involved in being a shop steward. These sessions will be open to any member who wants to attend, even just to learn more about the rights and protections that come with being a unionized workplace. Please stay tuned for details. 
Is Your Info Up to Date? 
Make sure SAG-AFTRA has your up-to-date contact information. You may be receiving this newsletter via email, but are you sure that your mailing address and phone number are up to date? Make sure they are by logging in to your membership account online at SAGAFTRA.org. If you don't already have an online member account, you will need your member ID number to sign up. You can also pay your dues online and review your membership information. 
Membership Services Administrator Tanya Cella is always happy to assist you with these processes but doing it online is much faster and easier because there is no paperwork to send in. 
If your friends aren't getting notifications from SAG-AFTRA, encourage them to log in and check their contact information. And don't forget, pay your upcoming dues by Dec. 1 to be eligible for SAG Awards voting and "for your consideration" materials.