The Official E-Newsletter of the Missouri Valley Local
A MESSAGE FROM MEMBERSHIP SERVICES ADMIN TANYA TWEEDY
I am very excited to be given the opportunity to serve the Missouri Valley Local as your membership services administrator. 
I joined the staff of SAG-AFTRA at the beginning of March this year. I recently graduated from Fontbonne University with a Master of Arts in theater and am continuing studies toward a degree in nonprofit management. I have years of experience working in theaters and with opera companies in stage and house management.
The performing arts are an integral part of our culture and vitality as a society. I am thrilled to be able to broaden my understanding of performing arts into the radio, film and television mediums. I am here to provide membership assistance to all of you with your dues and other administrative questions.
I also assist the local board with having membership meetings and already had the honor of meeting some of you in Kansas City. I have already learned a lot about SAG-AFTRA and the membership processes and look forward to learning and applying even more.
Please feel free to reach out to me and introduce yourself. You can send an email here. I am looking forward to getting to know all of you. 
A Message from Interim Local Exec Director Maureen O'Brien
Hello Members!
I hope everyone has had a relaxing and enjoyable summer so far.
As you know, many changes have occurred in the Missouri Valley Local office these last few months and I am happy to report that everything has been running smoothly during the transition.
I am excited to announce that the Local Board of Directors has appointed me as interim local executive director. I am pleased to have been given the opportunity to represent our great local. I will continue to handle all performer matters under the commercials, industrial, new media and film agreements, but will also be responsible for any issues under our broadcast contracts. If you have any questions or need assistance with performer or broadcast concerns, please do not hesitate to contact me.
Thanks to former Local Executive Director JD Miller's diligence, four station contracts were ratified before his departure. Members at KTVI and KMOV in St. Louis, WDAF in Kansas City, and KETV in Omaha all received wage increases and an increase to their health and retirement funds. Negotiations for KCTV in Kansas City begin in September and will be facilitated by National Director, News & Broadcast Tom Higgins.
It's been an exciting time for film production in Missouri. Four independent films and one studio production were filmed under our SAG-AFTRA film agreements, including American Honey, starring Shia LaBeouf; The Layover, directed by William H. Macy; Grandmother's Murder Club, which shot in St. Louis; and The Matchbreaker, which shot in Kansas City, Missouri.
SAG-AFTRA TV/Theatrical Contracts Director Kathy Byrne and I will be hosting a series of film workshops in Missouri Sept. 8-10. The focus is to educate local filmmakers on the SAG-AFTRA film agreements and answer any questions or concerns the directors and producers might have. There are a lot of misconceptions about the paperwork process and our intention is to make the process as easy as possible for everyone. If you are interested in attending, please contact me at (314) 231-0942 for schedule and location information. I encourage your attendance. It will be a great opportunity to network with local filmmakers.
The Missouri Valley Local elected leaders were installed Aug. 20. Candidates ran unopoposed and were declared elected without the necessity of a membership vote. The election results were announced June 16. Click here for details.
It's always great to see our members highlighted. The Ladue News recently ran an article about local member Ron Elz, better known as Johnny Rabbitt, host of Route 66 on KMOX. Elz has been a fixture on local radio for more than six decades. Click here to read the story.
I look forward to serving all of you as your executive director.
Summer in the Cities
By Rodger Brand
National Board Member & Broadcast Steering Committee Member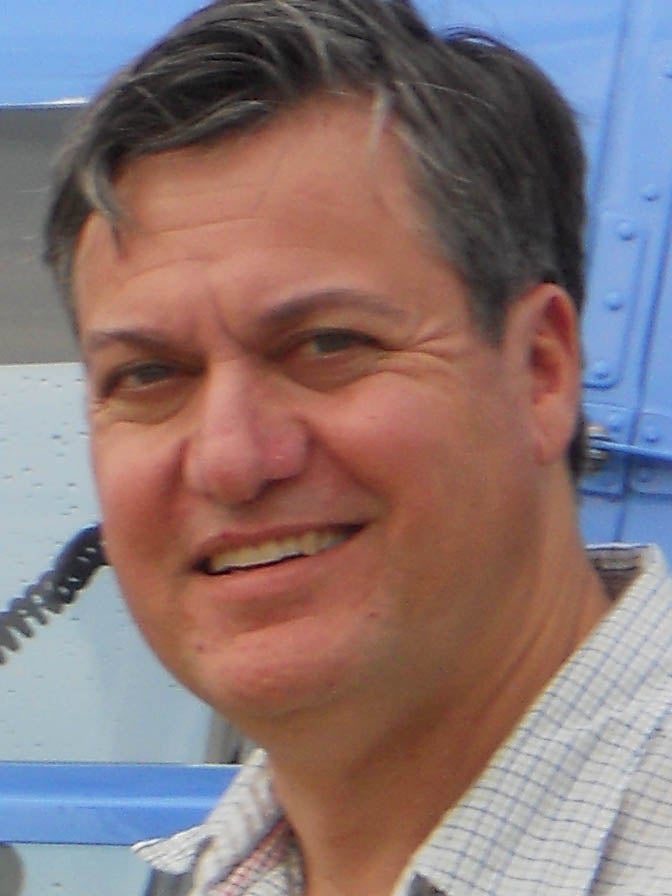 The summer of 2015 is travel time for your National Board member. I was in Los Angeles in July for the latest National Board meeting, and I can tell you that our membership and revenue continue to grow, both nationally and here in the Missouri Valley Local. And, as a union, SAG-AFTRA is continuing to come in better than projected for our revenue and expenses. In short, we are spending less than we are bringing in, and have been given a clean bill of health by an outside auditing firm. Don't you wish you could say that about your government? I will be attending the next Broadcast Steering Committee meetings in New York City this August as well.
Meetings and discussions continue on the potential merger of the SAG and AFTRA health plans, although at this point it is unclear how the recent announcement of Anthem's purchase of Cigna will factor in to things, if at all, for the H&R trustees on the AFTRA side. I hope to hear more news on this topic later this year, when we will be having our second biennial convention in Los Angeles early this fall. I look forward to meeting and working with new and incumbent National Board members.
And finally, I would like to mention the growing concerns over "right-to-work" legislation, not only here in Missouri, but around the country. Union jobs were 20.1 percent of the national work force in 1983 and have dwindled to 11.1 percent as of last year. We are grateful that our brothers and sisters in the entertainment industry continue to join and see the strengths and benefits of belonging to SAG-AFTRA. But proponents of "right-to-work" can hardly claim that unions are a hindrance to work. Almost 89 percent of the jobs in America are non-union! And if all employers treated their employees with respect, paid a fair living wage, provided them with affordable health care for themselves and their families, offered a decent retirement plan, and provided a safe and healthy working environment, then unions would be out of business. But the fact of the matter is they don't and we're not. I hope that our union will be a part of educating and informing our legislators and the public in the coming months and years that union membership is a privilege and a blessing for those of us fortunate enough to be a part of such an integral and growing part of the entertainment industry. If you haven't recently, I hope you will all take a moment to visit SAGAFTRA.org and see all the great things your union is up to.
Stay cool!
May Membership Meeting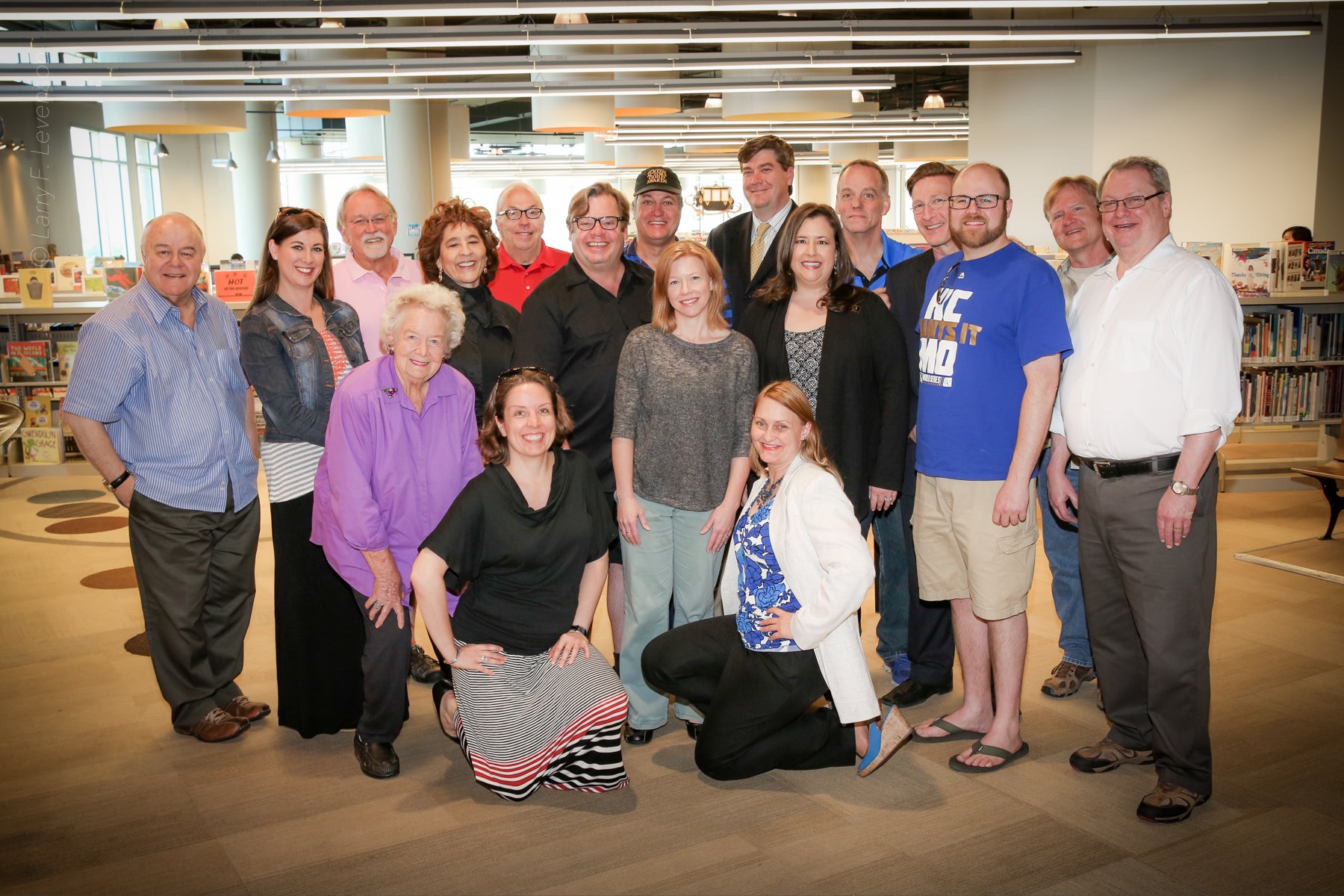 Members and staff attend a successful membership meeting May 18 in Kansas City, Missouri. The meeting also brought a visit from National Board member Rebecca Damon, who serves on the President's Task Force on Education, Outreach and Engagement. Photo by Larry F. Levenson