Executive Director of Governance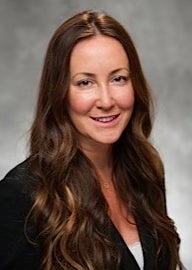 Michelle Bennett is the Executive Director of Governance for SAG-AFTRA and is responsible for developing and executing the governance strategy for the Union. She oversees the administration of Union governance and serves as a liaison between staff, elected officers and committees. She also provides guidance to senior staff and elected leadership in policy development and decision making processes to ensure compliance and uniformity of administration of the Union's governing rules.
Bennett started her career as an advocate for performers at Screen Actors Guild in 1995 and has worked in various departments including claims, contracts, outreach, research and governance. She was instrumental in collecting and interpreting data that supported SAG's 2001 theatrical and television contract negotiations. Bennett also oversaw the implementation of SAG's Governance Plan as well as that of the new Governance Structure for SAG-AFTRA.
Bennett has a Bachelor of Science degree in Operations Management, with an emphasis in Finance, from California State Polytechnic University, Pomona and is a member of the National Association of Parliamentarians. She also serves as a Board member of the SAG-AFTRA Federal Credit Union.