Join Us for a TV/Theatrical Informational Meeting, July 17
Start:
07/17/2017 - 6:00pm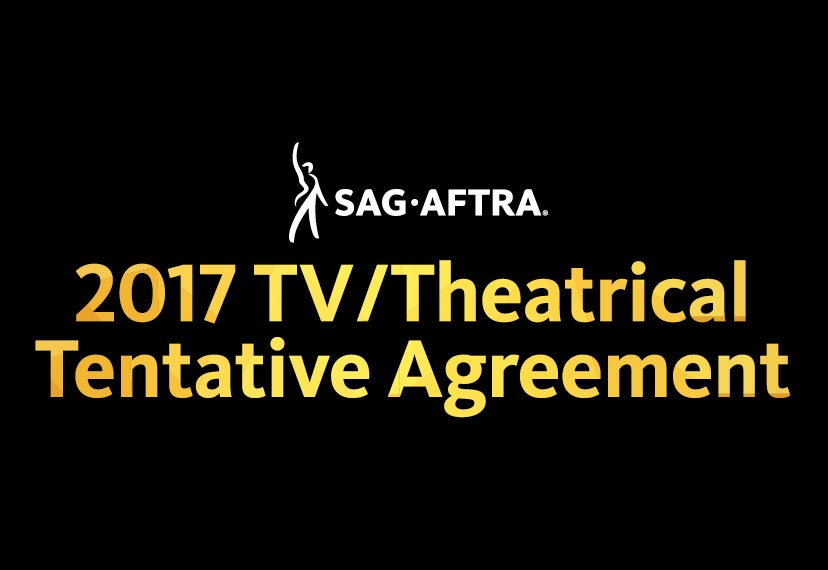 On July 15, 2017, your SAG-AFTRA National Board overwhelmingly approved and recommended a YES vote for the TV/Theatrical tentative agreement reached with the AMPTP. Eligible SAG-AFTRA members will receive a postcard in the coming days on how to vote electronically or by paper ballot on the proposed successor agreements covering motion pictures, scripted primetime dramatic television and new media production.
Please join National TV/Theatrical Negotiating Committee Chair and SAG-AFTRA President Gabrielle Carteris and National Executive Director and Chief Negotiator David White for an informational session to learn about new key provisions, strong pay increases and solid workplace protections for the members who work under these contracts.
When: 6-8 p.m., Monday, July 17 (doors open at 5:30)
Where: Crowne Plaza Times Square Manhattan
Times Square Ballroom
1605 Broadway
New York, NY 10019
The tentative deal delivers significant gains in a number of areas. To view a preview of the referendum booklet online as well as FAQs, click here.
  
All paid-up SAG-AFTRA members in good standing are urged to attend this important informational meeting. This meeting is only open to paid-up SAG-AFTRA members in good standing, no guests are allowed. Parents/guardians of performers under 18 years old are welcome. No RSVP necessary. All bags subject to search.
You must show your SAG-AFTRA membership card or digital card on the app (paid thru Oct. 31, 2017) for admittance.
If you are unable to attend and have questions regarding the tentative agreement, please email TVTheatricalContracts2017@sagaftra.org.