Los Angeles Women's March
Start:
01/20/2018 - 8:00am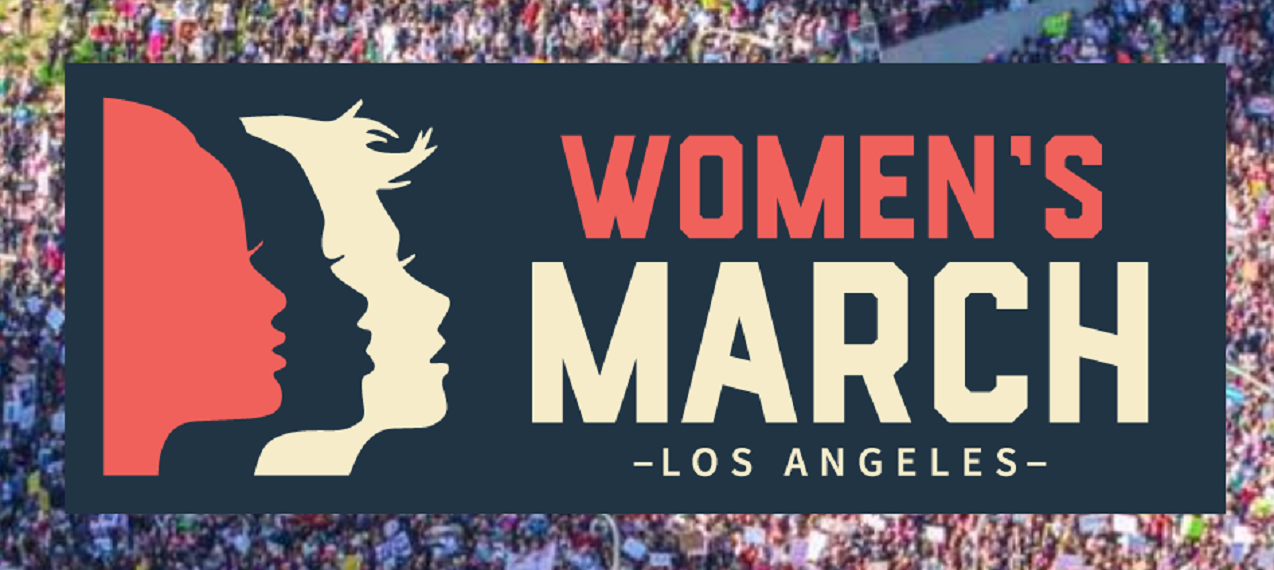 When: 8 a.m. - 1 p.m., Saturday, Jan. 20
Join fellow SAG-AFTRA members along with national officers , President Gabrielle Carteris, Vice President Rebecca Damon, and Secretary-Treasurer Jane Austin, at the 2018 Los Angeles Women's March, proudly wearing your SAG-AFTRA T-shirts. Please see the below instructions. 
SAG-AFTRA's participation in the Los Angeles Women's March is a non-partisan, peaceful declaration of solidarity with the principles of the National Women's March.
Here are details to help you prepare and find us on Saturday, Jan. 20. Remember to wear your SAG-AFTRA T-shirt! T-Shirts will be available Tuesday - Friday, Jan. 19, 9 a.m. – noon and 2 - 4:30 p.m. in the 7th floor reception area of SAG-AFTRA Plaza, 5757 Wilshire Blvd.
For march information, please visit womensmarchla.org. This event is not sponsored by SAG-AFTRA. Large crowds are expected. Please keep this in mind, use common sense and be aware of your surroundings and safety issues. Click here to register through Eventbrite to give parade organizers a headcount estimate.
SCHEDULE TO MEET & MARCH WITH SAG-AFTRA MEMBERS, Saturday, Jan. 20:
8 a.m. - 8:15 a.m.:  Meet fellow SAG-AFTRA members at Pershing Square, on the southeast corner of 5th and Olive. Look out for fellow members in SAG-AFTRA T-shirts and a SAG-AFTRA banner. If we miss you, you might catch up to us as you'll see our signs.
9 a.m.: Opening Program at the 5th & Hill stage.
10-11 a.m.: Marchers begin their march toward Grand Park stage, across from the Mark Taper Forum and the Music Center, both on Grand Avenue. An official route has not been released yet, but we will update you with new information as it comes.
Noon -1 p.m.:  We anticipate the march will end around this time.
Please check this space page for any updates.
GETTING THERE
We highly discourage driving but if you must drive, please allow plenty of time to navigate any road closures.​​ There is street parking and paid parking structures at the beginning and end of the march route. The march route ends at Grand Park Stage, across from the Mark Taper Forum and The Music Center.
Here are some alternates to driving to the starting point of the march:
RIDE SHARING – It is recommended that marchers utilize ride sharing or public transportation services to the march. Street closures will be posted closer to the date of the event.
METRO – There are two stations located close to the march route: The Pershing Square Metro Station located at 5th and Hill and the Civic Center/Grand Park Metro Station located at 1st and Hill. There will be additional trains added, but please be advised that if stations and trains do reach capacity, certain stations may close temporarily. For more information regarding Metro stops, please visit www.metro.net 
PARKING – Click here to see a map of parking lots near Pershing Square.
TAXI, UBER, LYFT
TRAFFIC ALERTS, PARKING AND STREET CLOSURES
The march organizers have not posted information regarding traffic alerts or road closures as of yet. Check the womensmarchla.org for updates.
For questions contact Linda.Dao@sagaftra.org at (323) 549-6002 (Wednesday-Friday, 9 a.m. - 5 p.m.).