Start:
09/21/2017 - 2:00pm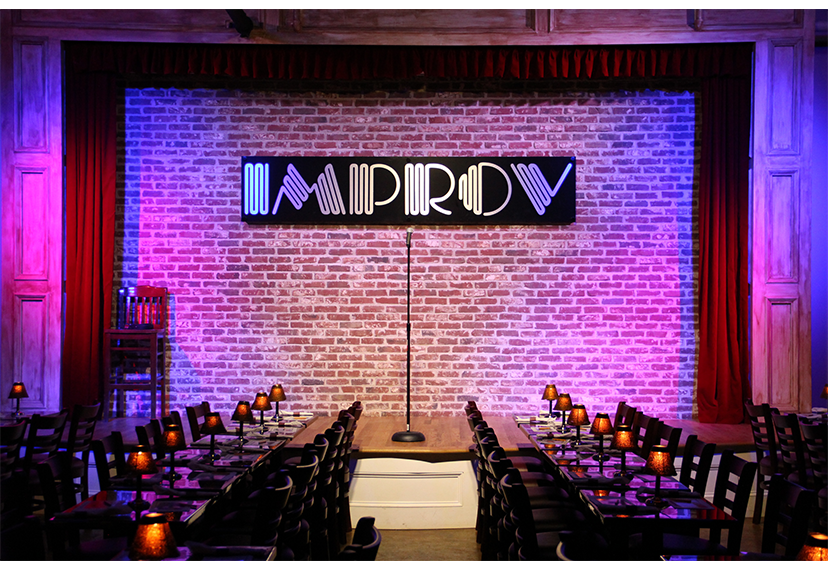 When: 2 – 4 p.m., Thursday, September 21
Where: SAG-AFTRA Plaza
James Cagney Boardroom – Lobby Level
5757 Wilshire Blvd.
Los Angeles, CA 90036
Parking will be validated.
Join us for another great workshop presented to SAG-AFTRA members by The Second City Training Center. Second City has been doing improv for 55 years and is commonly referred to as the Harvard of comedy. Improv is practically an industry standard on set and in auditions; you're going to be asked to do it at some point if you haven't already.
In this free, two-hour workshop, you'll be learning the fundamentals of improv where we'll discuss the basic concepts, how it applies to acting on stage, on camera, and to your life in general. There will be games, laughter, and we promise, lots of fun! You don't need experience, just the willingness to explore your creativity.
This workshop is only open to paid-up SAG-AFTRA members in good standing — no guests are allowed. Parents/guardians of performers under 18 years old are welcome. SAG-AFTRA members, PLEASE BRING YOUR MEMBERSHIP CARD OR DIGITAL CARD FROM THE APP (paid through October 31, 2017) FOR ADMITTANCE. This workshop is not intended to imply an endorsement of any individual or company by SAG-AFTRA. The information provided through the workshop is given for informational purposes and may not be a suitable substitute for the advice of other industry professionals. You should always use good judgment in these matters and should not act or refrain from acting based solely on information provided through the workshop.
You must RSVP to attend. Spaces are limited.
To RSVP, click here.
Questions? (323) 634-8277.