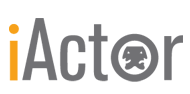 Close Window

Help

Print

Preview Principal Resume
Ken Driesslein
SAG-AFTRA
Business Contact Number
646-7045607
Sound Clips:
Physical Characteristics:
Gender: Male
Height: 5' 11"
Weight: 165 lbs.
Hair: Salt and Pepper
Eyes: Hazel
Waist: 32"
Body Type(s): Athletic, Average
Portrayable Age: 48 years - 58 years
Portrayable Ethnicities: German, Spanish
Disability Information:
Experience:
Stage
Pio
Cardinal Gemelli
Hudson Guild Theatre
Imagine
Henry
Theater for the New City
Death of an Insurance Salesman
Pete
The AlphaNYC Theatre Co.
Oswald
Judge Johnson
Shepard Theater
Adult Evening of Shel Silverstein
Bender
The AlphaNYC Theatre Co.
Interlude to Bliss
Greg
Michael Chekov Theatre
A Meeting
Roger
The Gallery Players
Commerce Street Sonata
Robert
The Village Playwrights
A Christmas Carol
Jacob Marley
The Queens Players
Laurel Bay Burglar
Richard
Spoon Theatre
Beer Can Tree
Charles
Times Square Theatre
Television
Conjuring the Devil
Monsignor Brock
Strangewerks Films
Diabolical
Detective Sweet
Lion Television
Shadow of Doubt
Detective
Stephen David Entertainment
Redrum
Pastor
Stephen David Entertainment
All My Children
Photographer
Disney Pictures
Matrix Runs on Windows
Agent Smith
College Humor
Fighting the Voices
Father
Independent Film Short
Lifeform
Edward
Strangewerks Films
Disciplinary Actions
Ken
Web Series
Fracture
Tom
Columbia University MFA Short
The Takeover
Jacob Mitchell
Itchy House Films
High School Tony's
Allen Corey
The Onion News Network
New Politics
Ice Cream Man
Itchy House Films
Actor Bio
I am a native Texan who relocated to New York to attend the American Academy of Dramatic Arts BFA program.
I am currently starring in two feature films on Amazon Prime from the production house of Strangewerks Films.
In the role of Scientist Gerber in the Sci-Fi thriller "Lifeform" a dark tale of laboratory complex's experimental use of stem cells resulting in a shape-shifting deadly creature.
Cast in the lead role of "Conjuring the Devil "playing Monsignor Brock, a murderous religious leader sworn to cleanse his congregation from sin and devious behavior with lethal intentions.
I have had the great opportunity to work for Investigation Discovery on numerous occasions, such as playing lead Detective Sweet in Diabolical, a persistent Investigator for Shadow of Doubt, a tenacious Sherriff for Homicide City Charlotte and compassionate Priest in Redrum.
I played a Judge in the off-off Broadway play "Oswald" and I have won an award from the LA Webfest for outstanding achievement in an ensemble cast for web series "Disciplinary Actions".
Also, Agent Smith for College Humor's "Matrix Runs on Windows" available on YouTube with over 17 million views and in the lead role of New Politics music video "Dignity" playing a demented Ice Cream Man.


Skills and Training:
Special Skills
Actor, Guitarist, Skier-Snow, Skier-Water
Professional Training/Education
Finding Your Voice - Valerie Smaldone - School of Visual Arts NYC
Monologue Method - Bobby Holder - The Actor's Project NYC
Commercial Print Intensive - Scott Power - Scott Powers Studio