The Official E-Newsletter of the Houston-Austin Local
RESIDUALS TRACKER KEEPS YOU INFORMED
Find out the status of your residuals here. The Residuals Tracker can instantly show you details of residuals payments for a particular project. You can see residuals that have been processed and have a mail date by selecting the option "Mailed." View pending residuals by selecting the option "In Processing."
CASTING NOTICES SHOULD RANK No. 1
It's challenging to sift through all the e-blasts, websites, social media and texts in search of relevant news that can advance your career.
Many actors hone their media lists to minimize the "noise" in their very busy lives and careers. One resource you'll want to include on your must-read list is e-blasts from SAG-AFTRA Communications with the subject "Houston-Austin Local Members: Casting Notice." These are notices from producers and casting directors that may not have been forwarded by your agency. Often, these potential employers are unaware of the depth of SAG-AFTRA membership in Texas and are thrilled to find new talent for their rosters.
Keep your eyes open for e-blasts from SAG-AFTRA Communications with "Casting Notice" in the subject.
Got questions about payments, contract negotiations or committees? We're ready to help.
Here's a handy guide that will save you time and money when searching for who to call.
President's Message
Pamela Weaver, President
SAG-AFTRA Houston-Austin Local
The Houston-Austin Local took over the Marchesa Theater in Austin on May 18 with back-to-back activities for members and the community. Our Houston-Austin Local Board met to conduct business for the local before the members arrived for their semi-annual membership meeting. It was good to see so many members from Austin, San Antonio and Houston gather together to discuss the business in south Texas. We were thrilled to recognize members Paul Menzel (longest card-holder, who joined in 1969) and Maxine Greco (newest card-holder, who joined May 2014), who were present at the meeting. Members got a chance to meet and hear from their local leadership, plus updates on Houston-Austin activities and current film and TV production in Texas.
Following the membership meeting, our Austin Actors Conservatory hosted a workshop called Working in a RTW State: Everything You Always Wanted to Know, But Were Afraid to Ask. Our stellar panelists included producer Remy Carter, actor Craig Nigh, director Phil Hardage, actor/coach Stephen Bridgewater and actor/director/producer Benjamin Dane, and the panel was moderated by veteran actor/host Tommy Kendrick.
Here's what one of our attendees had to say about that event: "As an actress, and knowing only one side of the industry, hearing this panel of producers, directors and actors weigh in on the heated issues of working in a 'right-to–work' state was very entertaining and enlightening. A bigger picture began to take shape through their dialogue. It is clear: With greater understanding comes greater possibilities to create positive change. For example, during the Q&A, two attendees became aware they were making pivotal carrier choices with inaccurate information. One attendee learned she was able to accept work she had previously turned down, and another attendee, who had been putting off joining the union because of high initiation fees, learned that Texas has a lower rate. Opportunities for discussion such as this will only continue to strengthen our professional community."
Your local is busy creating all kinds of opportunities for professional growth and increased business. Our new program, Coffee Talk, takes local leadership to the members in outlying areas for discussion and camaraderie. The next one is scheduled for June 22 at 2 p.m. This effort joins our already popular conservatory workshops in both Houston and Austin, Script-2-Screen reads and area mixers. Find out more at the local's events page.
More than ever before, actors have more control over the success of their own careers. Connecting with the industry and staying informed is crucial to that success. Information is power and connection is opportunity. Keep your eyes open for SAG-AFTRA eblasts and watch your opportunities grow!
Happy Summer from Houston-Austin SAG-AFTRA
Dee Dawson
SAG-AFTRA National Board
It is said that good things come to those who wait. But when it come to residuals processing, the good news is that now there's a whole lot less waiting. In April, National Executive Director David White announced that the union had reduced its residual processing time from 90 or more days to just 30 days. SAG-AFTRA receives and must process several million residual checks every year for the membership — a huge undertaking. This is a great achievement by your union to get members' money into members' hands faster and more reliably.
The other piece of great news is that the SAG Health Plan Trustees announced that beginning July 1, SAG-AFTRA will begin offering combined earning eligibility (reciprocity). Members with earnings under SAG-AFTRA contracts who do not qualify for health coverage under either the AFTRA or the SAG health plans may be able to combine their earnings reportable to each plan in order to meet the dollar earnings requirement for Plan II eligibility (currently $15,100). This means that beginning with the base earnings period of April 2013 through March 31, 2014, earnings reported to both plans may under certain circumstances be combined to meet the dollar threshold to qualify for Plan II under the SAG Health Plan. Trustees for the health plans for legacy SAG and legacy AFTRA are studying merger of the health plans.
The TV/Theatrical negotiations are currently taking place. Negotiations with the Alliance of Motion Picture and Television Producers (AMPTP) commenced on May 5 at AMPTP headquarters in Sherman Oaks, California. SAG-AFTRA President Ken Howard is chairing the TV/Theatrical contracts negotiations and SAG-AFTRA National Executive Director David White is the union's chief negotiator. There is a media blackout until the negotiations are settled.
Have a great summer and break a leg out there!
Professionals At Work
Congratulations to our local members who have garnered major roles and work since merger.
• Angela Bennett (national commercial for Nike)
• Maxine Greco (Hysteria)
• Mykel McCoslin (national commercials for HEB, McDonalds and Miracle Whip)
• Patrick Sane (Breaking Bad)
• Audrey Scott (Fatrick, Goodbye to All That)
• Tishuan Scott (The Retrieval, Deliverance Creek)
• Deneen Tyler (Dallas Buyers Club, 12 Years a Slave)
• Pamela Weaver (American Sniper)
• Katherine Willis (Revolution, Deliverance Creek)
Got work? Let us know. Send your latest info and credits to trish.avery@sagaftra.org so we can shine the light on you, too!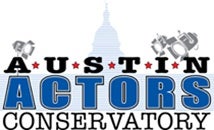 Joe Houde
Houston-Austin Board Member
Austin Actors Conservatory Committee Member
It has been a busy year for the Austin Actors' Conservatory and we're only halfway through.
The AAC started 2014 with a well-attended viewing party for the SAG Awards in January. Lots of networking and some great door prizes made for a fun night. One of the celebrity attendees was Robert Walden, whose 40-year-plus career includes hits in both television and film. Highlights include the smash series Lou Grant, the show Brothers and the films All The President's Men, and The Out-of-Towners, to name a few. He came to the viewing party to see his co-star from the series Happily Divorced, Rita Moreno, receive the Life Achievement Award on the TV broadcast. Clips from the show including Walden were aired during the broadcast.
AAC Chair Pamela Weaver suggested that Walden present a Master Acting Class for our membership, and he graciously accepted. In April, 14 AAC union members got to work directly with Walden as he presented exercises designed to help actors quickly develop a personal connection with their acting partners. This was followed by scene work and very insightful critiques. One of the auditors to the class summed up the experience by saying, "I learned more from auditing this one class than I have from all the acting classes I've taken."

Attendees at Robert Walden's Master Acting Class
In May, the conservatory presented a panel focusing on Working in a "Right-to-Work" State, describing the challenges of being a union actor in Texas. June's schedule includes a workshop on preparing for auditions requiring a dialect from the character. Dialect coach Sheila Gordon of St. Edwards University covered a broad spectrum of dialects in Texas, as well as others from around the world. Burton Casting will offer a workshop for AAC members in July and we follow that up with one of our Script-2-Screen staged readings in August. September will find ACC hosting an end-of-summer industry mixer at the W Hotel in downtown Austin. There will be an acting workshop in October and a special Skype seminar with Casting Director Amy Berman from Los Angeles. By then it will be time to plan the 2015 SAG Awards viewing party and start another year of activities hosted by the Austin Actors Conservatory.
To attend the AAC workshops and stay in touch with all the AAC activities, join the conservatory. Click here.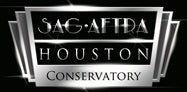 By Liz Graham and Mykle McCoslin
Houston-Austin Board Members
Houston Conservatory Co-Chairs
The SAG-AFTRA Houston Conservatory started the year off with a bang by hosting the Houston viewing party of the 20th annual SAG Awards, held at Black Finn American Grill on Jan. 18. With a Roaring '20s themed party, actors, producers, agents and industry people gathered together to celebrate the awards show in style. Houston Style Magazine came out to interview some of our guests, which included 12 Years a Slave and Dallas Buyer's Club actress Deneen Tyler, as well as Frank Eakin of Eakin Films, whose mother, Sue Eakin, helped to bring Solomon Northup's original book back to life. Free conservatory memberships were given away to the best dressed '20s-style male and female of the night, and door prizes include autographs from Grease actor Barry Pearl, Breaking Bad's Patrick Sane and Glee's Iqbal Theaba, who also donated an autographed Glee Script. All proceeds made from the party went to support the conservatory.
Our first workshop of the year was a master acting class with Authentic Film Acting coach Eleese Lester on March 22 at MediaTech. Eleese gave out some great tips on auditioning and the basics of breaking down a script, as well as giving notes to every actor who performed a scene at the workshop.
Up next, the conservatory will be presenting a workshop titled On Your Mark 2 on June 21 from 1-4 p.m. at MediaTech. We will cover the latest in actors' resumes, headshots, bios and demo reels, as well as demonstrating how to properly self tape an audition and the proper format to send it off to agents and casting directors. On July 19, we will be having a workshop on contracts from 1-3 p.m. at MediaTech with Dallas-Fort Worth Local Executive Director Trish Avery and Miami Local Business Representative Ruth Paul via Skype. This workshop is for actors and producers who want to learn more about the different SAG-AFTRA contracts that are available and how to use them to work for their projects.
The SAG-AFTRA Houston Conservatory is only $35 a year, and membership allows actors to attend all workshops for free, including workshops in Austin through the Austin Actors Conservatory and through the Dallas Pro-Act Conservatory. To join the Houston Conservatory, click here. It's the best investment in your career you will make all year.

Members of the SAG-AFTRA Houston Conservatory
Back To One with Ivonne Coll
By Reis Myers McCormick
Remember the kiss in Godfather Part II where Michael tells Fredo, "I know it was you."? Ivonne Coll recalls it as the moment she was inspired to become an actor.
"Four o' clock in the morning ... Al came out of his trailer, Coppola giving him notes. Then action, music, and Al turned red as he walked toward John Cazale. He became flushed. Then the kiss, and I [think] 'What the hell just happened?' I had the script, but I hadn't read it — I only knew my part, right? I was very young and had never done anything. It was amazing. He did it in three takes!"
Wait. So, you're on the set of a major motion picture before deciding to become an actor? Is that how they do it in Puerto Rico? Never been in a movie, yet there was Ivonne, playing a role which Frances Ford Coppola wrote for her.
Coll is a director, teacher and award-winning stage and screen actor who calls herself a Latina "of a certain age." "All I ever wanted was to be a working actor. If you are a character actor, you can work forever."

Ivonne Coll
It wasn't as though Miss Puerto Rico had no experience. Hosting her own TV variety show, she heard through the production grapevine of this American movie director scouting locations on the island, and ended up club-hopping with Coppola and Fred Roos. Then, saying goodnight, she told them to check out her show. Three months later, the news. "He told me to bring my own wardrobe, so there I was in my red dress watching Pacino's famous kiss." Take-home: Never underestimate the power of your network, and say yes when opportunity knocks!
Instinct and Craft
A secondary benefit to Ivonne's story: Lee Strassberg was on Coppola's set and later became her teacher. "Strassberg always said to trust your instinct," she said. Instinct led her to audition for her first Broadway role, even against friends' advice. "Learning to trust your instinct in life serves your character work. Working in the theater gave me time to explore. Strassberg would say, 'Don't just drink the water, experience the water.' Learning to create something real from an empty cup, that is the craft. It takes time. It takes work. People would become emotional and scream at him and he would just say, 'This is not the place for that. Do your work'."
Coll's triple minority demographic (age, gender and ethnicity), coupled with her ability to gracefully cross formats from film to TV to theater, gives her a unique position in the expanding U.S. Spanish language market. When she was called to audition for the "energetic grandma" in the Spanish version of a national brand commercial, the client asked on the spot if she could age up 20 years. She followed her instinct, kicked off her high heels, pulled out a character from her theater repertoire and booked it. That's some serious craft right there. Strassberg would be proud. Likewise, she easily glides into dark territory in her recurring role as a werewolf hunter gang leader in MTV's Teen Wolf and a corrupt governor in The Portrait's Secret (Planet Films). Energetic grandma, right!
The Business
Of her young television co-stars on Glee (Fox) and Switched at Birth (ABC Family), Coll says that staying grounded in this business is no accident. "Like my girls on Switched, it's being mindful of who surrounds them, not a little chorus of 'you're so fabulous,' etc. That can make you dizzy! I believe in strong mentoring." She advises young actors to join SAG-AFTRA as soon as they see the opportunity. "They need to ensure their futures, and parents need to be educated too. I just shot Endgame (Avila Entertainment) in Texas with Rico Rodriguez (NBC's Modern Family) and we will stay in touch. Rico's family was right there on set during Endgame. They're investing his earnings so he'll have something real."
In the interest of preparing young people, Coll offers coaching. "Kevin Hernandez has studied with me for years. Now, at age 15, he just landed his first series. He's serious. He's been a union member since he was a kid."
So, from her vast experience, what is her basic advice to actors? "Never, never give up. Acting is a vocation. Meisner said it takes 20 years to become a good actor."
Special thanks to Ivonne Coll for serving on the SAG-AFTRA National Spanish Language Media Committee.
Reis Myers McCormick has served on the Dallas-Fort Worth Board of Directors since 2009, and has chaired the Speakers Bureau Committee, as well as served on the ProACT Committee for the DFW Local. When not on set, she teaches creative process at KD College. McCormick's ongoing Back To One series highlights the real world and advice of seasoned professionals working in Texas.
Just Say ¡Sí!
By Hector Garcia
1st Vice President, Dallas-Ft. Worth Local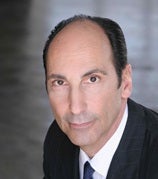 The exploding market reaching Latinos — both English and Spanish speakers — has opened opportunities for union members to work in all areas covered by contracts. On March 18, union members participated in a two-hour program, Just Say ¡Sí!, streamed online from N.Y., L.A. and Miami. Across the country, locals held viewing parties to learn about this burgeoning work, including Dallas, Houston and Austin.
The two hosts in each of the three originating cities discussed their work in each of six fields (on-camera, voiceover, musician, broadcaster, film and television) and then took questions from live audience members, as well as those viewing online.
David Viviano, chief economist for SAG-AFTRA, led off the evening with a powerful presentation of available work and the projected work increase for the future. Members were encouraged to explore all areas of working the Latino market, even if they don't specifically work in Spanish.
As the only Texas member of the National Spanish Language Media Committee, I was pleased to participate in this event's organizing committee with members from MOVE N.Y., MOVE L.A. and the Spanish Language Media Committee. El futuro looks bright. Get out and grab the work!

Houston Viewing Party, from left, Augusta Karolys, Lateace Towns-Cuellar, Michael Basil, Mykle McCoslin, Tishuan Scott, Glynace Eastham and Michelle Robinson
Click here to view Just Say ¡Sí! The Latino Media Explosion: Opportunities in Any Language.
Welcome New and Transfer Members to the Houston-Austin Local
New: Marla L Benningfield, Jon Ecker, Braden Wayne Fitzgerald, Maxine Greco, Al Hayter, Sam Hoger, Avi Lake, Judy McMillan, Belinda Owino, Juliana Roze, Monique Straw, Chip Thomason, Wayne Wilson
Transfers: Michelle Jordan, Robin LeMon, Ed Randall
Texas Production Activity
Click here and log in to see the latest production activity in the state.
SAG-AFTRA has been contacted by these productions about becoming signatory to one of our collective bargaining agreements. These producers may not have completed the signatory process at this time. It's the responsibility of each member to confirm each producer has signed the applicable contract before making an agreement to render services. Failure to confirm the signatory status before rendering services may lead to disciplinary charges being filed. If you have any questions, please contact the office at (800) 922-3872, or (214) 363-8300.