The Official E-Newsletter of the Hollywood Division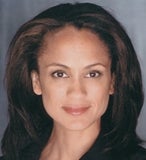 A MESSAGE FROM THE
1ST VICE PRESIDENT

By Anne-Marie Johnson
I hope your holidays were filled with happiness, and I'm wishing all of us good health and employment in 2010.

With regard to employment, many challenges are facing us. Most importantly, our mandated early negotiations with our employers start this October. The changing landscape of the entertainment industry has impacted all of SAG's members, and it is becoming more difficult for most of us to make a decent living, let alone qualify for health care.

The ever-changing landscape was made even more apparent during my visit to the 2010 Consumer Electronics Show in Las Vegas. I was there representing Screen Actors Guild, and what I saw and heard made it even clearer that the warm and fuzzy days of traditional broadcasting and distribution will soon be a distant memory. From IPTV to 3D televisions, all changes and innovations had to do with the delivery of content. Our content. It was all very intriguing, but none of these technical bells and whistles mean a thing for actors if we are not treated like true "partners" with our employers.

In a blog posted on January 8, columnist and screenwriter Robert J. Elisberg recounts a conversation he had with a representative from mSpot Mobile Movies, a company which provides for the streaming of rented movies directly to personal mobile devices. No downloading necessary. What I found most eye-opening about this blog was the response from the mSpot Mobile Movies representative when told that the AMPTP (our employers) stated during negotiations with the WGA that industry companies needed years to study the Internet and that there wasn't any money in New Media yet. The mSpot rep responded, "No money? Then maybe they'll give us back everything we pay them! Because we (mSpot Mobile) pay them (studios/companies) a lot." Interesting.

Although much can be said about the current drama facing NBC Universal and the "late night wars," what is most important is, hopefully, the eventual return of scripted entertainment. Placing The Jay Leno Show in primetime theoretically eliminated five hours of scripted television. Hours that could have been filled with dramatic programming, employing SAG members. My selfish wish is that those five hours of primetime television return to a more traditional format, creating more opportunities for actors. Had NBC Universal's experiment been a success, it was feared that other networks would follow suit, eliminating more hours of scripted primetime programming. But it appears, as of the writing of this letter, that hopefully 2010 will be a better season for our members, the industry and viewers with regard to scripted pilots and/or series orders.

Although I am hopeful for a happy, healthy and plentiful 2010, many in Haiti will not be so lucky. As I'm sure you know, Haiti was hit by a horrific earthquake on January 12. For those of us who are native Angelinos and/or those who have lived in Los Angeles for a considerable amount of time, earthquakes are a nightmarish reality. Although California earthquakes have not reached the enormity of Haiti's, it's not hard to imagine the impact of this natural disaster and empathize with the residents of Haiti. I realize we all have taken a huge economic hit and our disposable cash may not be so "disposable," but if you can, please donate any amount of money to the American Red Cross at (800) 257-7575 or via redcross.org, or give to a related charity of your choosing.



 

SAG AWARDS BALLOTS
DUE JANUARY 21
Final ballots for the SAG Awards were mailed to eligible members on December 29. To be eligible to receive a ballot, the deadline to pay your November 2009 dues (and make any changes to your address) was December 15. You may vote either on-line or by mail. Online voting instructions and your PIN to vote online are listed in your ballot packet. All ballots must be received by Integrity Voting Systems by noon PT, on January 21. Please keep your ballot in a safe place as duplicates are not provided. 
Seeing Nominated Films

Every year we work with the studios to try to provide you with opportunities to view nominated films. As some films are no longer in wide release, others are available on DVD, and still others have just opened. The options for each film are reviewed by the studios who make the individual marketing plans for their films. There have been questions from members as to why you can't just go to local movie theaters, as members of other organizations are invited to do. The answer is that the SAG membership is much larger than any of the other groups, so special arrangements must be made to accommodate the size of our national membership. As a result, some studios may elect to provide screenings, send DVDs to you or participate in the Movie Cash program.

We have confirmed the following DVD screeners were being mailed to members this year: (Please note only those members eligible to vote will receive DVDs.)
An Education
Inglorious Basterds
Julie & Julia
Precious
Up in the Air
DVDs were being mailed to you from our Guild mailing house. Please protect the DVDs sent to you. Piracy is a serious issue.
MOVIE CASH: Some films currently in theaters are being offered to you through downloadable Movie Cash coupons, which can be redeemed at your local theater. Only members eligible to vote will be able to download coupons. Your individual move code number is printed on your ballot, just below your individual PIN, which allows you to vote online. The movie code number will allow you to go to a special movie cash webpage that has been set up for eligible SAG members to download coupons for selected films offered by the studios. Please note: Your code is valid for one time use only. When you go to the Movie Cash site you will need to make all of your title selections and be prepared to print out all your coupons at one time. Your code will not work a second time. The coupons are valid at participating theaters only. You can find a listing of participating theaters on the Movie Cash website.  
Details on Movie Cash, DVDs and screenings can be found on the SAG Awards website at sagawards.org/voting. Please continue to check this page often. Please visit sagawards.org for more information on the SAG Awards.

JOINT STATEMENT RE:
NET NEUTRALITY FILING

American Federation of Television and Radio Artists (AFTRA), Directors Guild of America (DGA), International Alliance of Theatrical Stage Employees, Moving Picture Technicians, Artists and Allied Crafts of the United States, Its Territories and Canada (IATSE) and Screen Actors Guild (SAG) released on January 14 the following statement:
"The FCC has called for public comment on a set of proposed rules that address the concept of 'network neutrality.' While the Guilds and Unions support the principle that all lawful Internet traffic should be treated equally, no discussion of net neutrality can be complete without consideration of the effects of any form of Internet regulation on the illegal digital theft of copyrighted content and the resulting impact on jobs, creativity and innovation.
"As guilds and unions representing more than 300,000 workers in the entertainment and media industries, we urge the FCC to ensure that any policies laid forth to preserve a free and open Internet also strengthen the distinction between the lawful and unlawful transmission of Internet content. We encourage the FCC to take all appropriate steps to keep the Internet from becoming a haven for the theft and illegal transmission of motion picture, audiovisual and sound recording works."





LIFERAFT LIVE
STREAM PROGRAM

Screen Actors Guild Foundation President JoBeth Williams along with SAG National President Ken Howard and Secretary-Treasurer Amy Aquino recently announced the LifeRaft Live Stream Program of career-focused seminars. Available live and streamed online, the SAG Foundation's LifeRaft "business of acting" seminars share significant industry knowledge with Guild members everywhere. Guild members should visit this link at the scheduled time to participate.

The LifeRaft Live Stream schedule for 2010 is as follows (make sure to stay tuned to SAG and SAG Foundation emails for more details and schedule updates). All of the events are on Tuesdays, 6-8 p.m.

January 26 - SAG Contracts Corner: Commercials 101 for Principals*
Empower yourself with a greater understanding of the Commercials Contract. Panelists include representatives from the SAG Commercials Department and a highly experienced SAG actor.

February 2 - Actor Taxes and Essential Money Management
Improve your financial health with topics tailored to the actor, including expense deductions, investment options and budgeting on a sporadic income.

For more of the calendar, click here.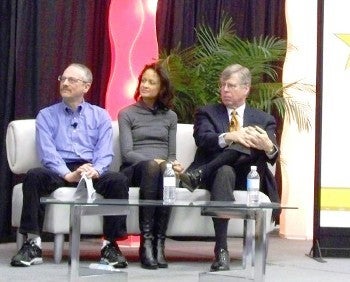 SAG 1st Vice President Anne-Marie Johnson with Harold Geller, senior vice president of the American Association of Advertising Agencies, left, and Chris Cookson, president of Sony Pictures Technology, right.
CES Takes TV into the Third Dimension
By Steve Graham
SAG National Director, Digital Marketing
 
"Do these glasses make my butt look 3D?" said the woman next to me at the Samsung booth. We were both wearing dorky-looking active shutter 3D shades and checking out the latest 3D televisions on display at the 2010 Consumer Electronics Show in Las Vegas, held in January.
The show hosts more than 113,000 people for five days of panels, press conferences, events and exhibits spread over show space that's equivalent to more than 32 football fields.
 
3D technology was definitely the most hyped story at CES, with every major manufacturer showing new models with 3D capability set to ship later this year. Televisions with integrated Internet applications and content also were  everywhere. These TVs allow you to view content on Facebook and Twitter, check the weather and download from Netflix directly on your Internet-connected television, without a computer or set-top-box.
In the panels that accompanied the trade show, once again there were great discussions on new technology and business by industry leaders, analysts and visionaries. Social media, branded entertainment, over-the-top content delivery, business models, metrics, in-car technology, new advertising models and measurements, and wireless technology were hot topics.

SAG National 1st VP Anne-Marie Johnson spoke on the panel "Predictions and Opportunities for Media Monetization" in the UpNext conference at CES. The group, which included representatives from Sony, Nielsen, LG and the American Association of Advertising Agencies, among others, discussed trends in new media, business models, ratings data, fair compensation for performers and outlooks for next year. (You can watch video by clicking here.)
Mark Friedlander, national director of New Media for SAG, spoke on the "Content Distribution: Artists and Rights Holders-P2P for Content Creators" panel along with others from BMI and law firm Loeb & Loeb. They discussed challenges for distribution, compensation and licensing.
The Guild fielded a team of staff from the Contracts departments, New Media, and Research and Economics to attend and speak on panels, to research and report on the trade show, and to develop business opportunities for actors. We met with new media producers, agency representatives, distributors, advertisers, financiers, producers and deal-makers to learn from them and to educate others about the Guild, our members and our contracts.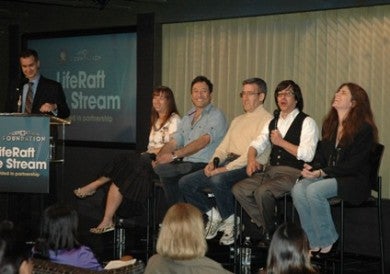 SAG National Director/Senior Counsel, Agency Relations Zino Macaluso (standing) with agents Lalaneya Filuk, Chaim Magnum, Gar Lester, Jaime Ferrar (speaking) and Lisa Berman
LifeRaft Launches Season
The LifeRaft Live Stream Program, a partnership between the Screen Actors Guild Foundation and Screen Actors Guild, shared significant "business of acting" knowledge with Guild members across the country on January 12 with "SAG Agency Department: An Evening with Agents," presented live online. The innovative program's launch allowed Guild members throughout the nation to gain valuable knowledge from, and submit questions to, a stellar panel of SAG-franchised agents on myriad critical actor-to-agent issues.
SAG National Director/Senior Counsel, Agency Relations, Zino Macaluso, moderated and shared insight on relevant topics that included maximizing effectiveness in agent and casting interviews, the importance of a positive first impression, the challenges of cold readings and auditioning for guest star roles and fostering productive professional relationships.
LifeRaft Live Stream's 2010 debut garnered enthusiastic and positive feedback, with 94 percent of participating SAG members indicating a "good to excellent" online experience, 99 percent indicating they would "attend again or recommend the program to a friend" and 92 percent finding the information presented highly "relevant and useful to their local market."
Matching industry-leading moderators and panel guest experts to a variety of relevant "business of acting" topics adheres to LifeRaft's winning formula. Join your fellow SAG members online and learn from LifeRaft Live Stream events every Tuesday, 6-8 p.m. until April 27, or access the program's archives here. All programs are archived for later viewing (including on your iPhone). During events in progress, questions can be submitted to the moderator by e-mailing LifeRaft@sagfoundation.org or tweeting to #LRLS.

For a schedule of programming for the year ahead, see the listing at the lower left of this newsletter under the SAG Foundation logo.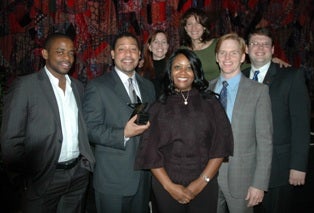 National Board Member Dule Hill, NED David White, SAG Deputy General Counsel Laura Beedy Ritchie, Executive Assistant Yvette Foley, Secretary-Treasurer Amy Aquino, Hollywood Division Co-Chair of the National Communications Committee Ned Vaughn, General Counsel and Deputy National Executive Director Duncan Crabtree-Ireland
White Receives AMEC Award
SAG National Executive Director David White was honored December 18 with the Labor and Personal Representation Award by the Association of Media and Entertainment Counsel.
He was formally recognized with the honor at AMEC's annual Counsel of the Year luncheon. The ceremony took place at the House of Blues in West Hollywood.
"I am honored to be included in such a distinguished field of nominees and I thank AMEC for this award," said White. "It is beyond question that I receive such recognition only because of the talented team of Guild members and staff who have worked with me to accomplish so much this year. With them, I look forward to a productive 2010." The Counsel of the Year Awards were created five years ago to honor excellence among in-house counsel and business affairs executives at major media and entertainment companies.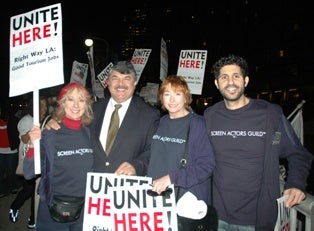 AFL-CIO President Richard Trumka, second from left, with SAG Hollywood MOVE Committee members Ellen Crawford and Jenny O'Hara, who are also Hollywood Division board members, and Assaf Cohen.
Trumka Unites Workers in L.A.
Members of Screen Actors Guild, AFTRA and the IATSE turned out January 7 along with L.A. firefighters, steelworkers, ironworkers and hundreds of other union workers to support UNITE HERE! and hotel workers at a rally with AFL-CIO President Richard Trumka on his first official visit to Los Angeles.
President Trumka, California State Federation President Art Pulaski, L.A. County Federation of Labor President Maria Elena Durazo and hundreds of union workers including SAG, AFTRA and IATSE members rallied in front of the Hyatt Regency Century Plaza. The rally was in support of UNITE HERE! Local 11 members who are seeking a new contract with the hotel.
The rally was attended by MOVE Committee Chair Ellen Crawford and committee members including Assaf Cohen and Jenny O'Hara. MOVE members volunteer for union projects both within and outside of SAG, as well as charitable projects supported by SAG. MOVE recognizes the importance of being involved in the communities in which we live and work, and promoting solidarity with other unions.

For more about MOVE, click here.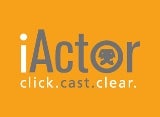 ALL ABOARD iActor 3.0
Casting Database Now Simpler, Faster
Screen Actors Guild has announced new enhancements to the iActor online casting database (iactor.org). The new features enable actors to create profiles that reflect their talents more accurately than ever. The upgrades also make talent searches more focused and easier, a significant benefit for casting agents, producers, new media developers and others needing to cast their projects.

The enhancements are geared toward providing actors with the ability to further personalize their online profiles to better capture their unique attributes that will influence the casting decision. They also improve the functionality of the site by reducing the number of steps needed to perform common tasks. The enhancements include:

Profile enhancements
• Improves published resumes by providing both PDF and HTML formats for more flexibility
• Offers additional options for actor body type, ethnicity and special skills
• Adds description fields for "voice quality" and "sound-alikes" to voice-over resume
• Adds a new integrated media slideshow
• Updates options for gender
• Adds the ability to create custom credit types for more control and flexibility
Functionality enhancements
• Adds drag-and-drop functionality throughout the site for superior ease of use
• Allows the ability to include a mini headshot on printed resume
• Allows the ability to update business contact numbers within iActor
• Combines "Actors to Locate" with iActor search to provide results for all SAG members
• Adds the ability to publish multiple resumes to public sites
• Changes the way languages are selected; adds options for proficiency and accents or dialects
• Allows additional cross-platform interfaces to share data with third-party casting services
For more information, visit iactor.org or e-mail info@iactor.org.
A Festive Affair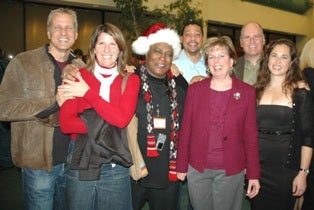 The Hollywood Holiday Host Committee brought together members once again December 16 during its Winter Celebration, held at Headquarters. Pictured are board members Patrick Fabian and Mandy Steckleberg, Hollywood Holiday Host Chair DeWayne Williams, National Executive Director David White, Hollywood Executive Director Ilyanne Morden Kichaven, National Board Member Jeff Austin and SAG member April Amorosa.
Mark Your Calendar

JANUARY

Saturday, January 23–SAG Awards Viewing Party presented by the Hollywood Holiday Host Committee. Event is now full.

Thursday, January 28–The Actors Fund is coming to the San Fernando Valley. Hosted by Local 80 IATSE, they will be offering a morning networking breakfast, 10 a.m.-noon, called "Leveraging Your Talents for Sustainable Business" as well as an afternoon session on strategies for managing cash flow, 1-2:30 p.m. Individual appointments for health insurance information and emergency financial assistance will be available 10 a.m.-4 p.m. Local 80 IATSE, 2520 W. Olive Avenue, Burbank, CA 91505. (Parking is on the street or pay to park in the garage behind the Local 80.)

FEBRUARY
Tuesday, February 2–Performing Artists' Medical Clinic,  6-9 p.m., offers free medical services to low-income musicians, dancers, actors and other performing artists. Please call The Actors Fund (intake line) for eligibility criteria and appointments. For more information call (323) 933-9244, ext. 32, or go to actorsfund.org
Wednesday, February 3–New member orientation, James Cagney Board Room, 1 p.m. Not just for new members! Whether you joined yesterday or have been a long-time member, come upgrade and refresh your niche in today's ever-changing marketplace. Learn what you need to know about self-promotion, agents, casting, residuals, what actually happens on set and much more. Get helpful hints and cold hard facts about juggling your three hats (The Artist, The Businessperson and The Union Member) to achieve a meaningful and rewarding livelihood. For veteran members, the new resources that the Guild continually provides should be reviewed, renewed and explored. No RSVP necessary. Parking will be validated.

Wednesday, February 3–"Getting and Keeping Health Insurance," The Actors Fund, 1:30–3 p.m. Monthly seminar for the entertainment industry and performing arts and visual arts communities who want to know their options for obtaining affordable health insurance and healthcare in the Los Angeles area. Participants will learn to use the Actors Fund's Access to Health Insurance/Resources for Care website (ahirc.org). Registration is encouraged. The Actors Fund, 5757 Wilshire Blvd, Suite 400. For more information, contact Aaron King at (323) 933-9244 ext. 38 or aking@actorsfund.org.

Thursday, February 11–Low budget contract signatory workshops, James Cagney Board Room. 6-8 p.m. Reservation is required by visiting sagindie.org or calling (323) 549-6064. (Please be sure to include name and e-mail address.)

Monday, February 15–Guild offices closed in observance of President's Day Holiday.

Tuesday, February 16–Performing Artists' Medical Clinic,  6-9 p.m. For more information call (323) 933-9244, ext. 32, or go to actorsfund.org

Wednesday, February 17–New member orientation, James Cagney Board Room, 10 a.m. No RSVP necessary. Parking will be validated.

Monday, February 22–Hollywood Division Open Board Meeting, James Cagney Board Room, 6 p.m. A snack will be provided. Reservation is required.  RSVP's accepted after 8 a.m., Tuesday, February 9 at Hollywoodrsvp@sag.org or via phone at (323) 549-6029.

**SAVE THE DATE**
Hollywood Division Membership Meeting Saturday, June 19, 11-3 p.m. at Sportsmen's Lodge, Studio City. Details to follow.
The above listings are subject to change. Check SAG.org for the most up-to-date information. If you'd like more information on an event and there is no contact information listed above, call the Hollywood Executive Office at (323) 549-6459.