The Official E-Newsletter of the Detroit Branch
RBD BACKS MERGER

The Screen Actors Guild Regional Branch Division Board of Directors voted unanimously to endorse the creation of one union to cover all performers at their annual board meeting on May 22 in Washington, D.C.

Screen Actors Guild President Ken Howard, who was in attendance with Secretary-Treasurer Amy Aquino, said, "The Regional Branch Division of Screen Actors Guild is the vital and important voice of our membership in the Branches. I'm pleased that they so strongly endorsed the idea of one union for all performers."

The RBD includes 20 Branches spanning from Boston to Hawaii. Nearly 28,000 Screen Actors Guild members who work in film and television live in the Regional Branches.

TRUMKA ADDRESSES
SAG LEADERS

Also at the RBD annual meeting, the nation's top union leader, AFL-CIO President Richard Trumka, addressed Branch leaders.

"SAG does such a great job of representing performing artists and is also doing more than ever as part of our entire union movement," Trumka told the audience. "SAG's active support of all workers' rights has been crucial in helping us keep labor issues in the spotlight."

Trumka's address touched on important issues to SAG members including digital theft, so-called "right to work" states, and the power of political and legislative activism to enact laws to protect SAG members and win tax incentives to increase production work.

"SAG and other entertainment unions are at the forefront of protecting the rights of working performers across the digital media terrain," he said. "The online theft of copyrighted works and the sale of illegal CDs and DVDs cost actors and other entertainment industry workers millions of dollars in wages, including residuals each year. They're stealing from you, and that translates directly into fewer jobs, less compensation and reduced benefits for entertainment professionals. The people you elect to Congress at the national level have the power to crack down on piracy—and they hold your residuals in their hands. Turning a blind eye to the theft of copyrighted work is no different than permitting the theft of the wages of any worker."

SAG President Ken Howard remarked, "When it comes to the entertainment industry, we have no better friend in labor. President Trumka gets our issues."

Howard sits on the AFL-CIO Executive Council where he concentrates on issues that affect the Guild, the Associated Actors and Artistes of America, professional employees and the entertainment and media industries.

In addition to Howard, other SAG leaders in attendance included SAG Secretary-Treasurer Amy Aquino, SAG 3rd National Vice President David Hartley-Margolin, SAG National Executive Director David White and other elected officers from across the country.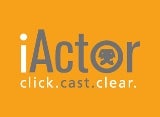 REMEMBER COFFEE
AND CASTING

Have we heard from you about Coffee and Casting? 

Coffee and Casting is the Detroit Branch's innovative effort to assist SAG members with iActor. iActor is the Guild's free online casting service that allows members to create and publish resumes, headshots, audio and video. Casting directors use iActor to search and source talent.

Having the Michigan members sign up on iActor is especially important because the Michigan film incentive package has brought new theatrical work to the state.

The design of Coffee and Casting is to have member-to-member iActor training with mutually convenient times and coffee shop locations. One experienced member can train up to three novices while drinking coffee in a relaxed atmosphere. It is the hope that an easy and pleasant experience will increase the number of iActor participants.

If you wish to participate in this important activity, please respond to marcia.fishman@sag.org.

And speaking of coffee....
GET MUGGED!
At thesagshop.com

This mug mimics the look of a regular paper coffee mug, but with it's eco-friendly style, it can be used over and over!

You will never have to worry about soggy paper and hurting the environment ever again with this mug!

Visit thesagshop.com for the latest in must-have, union-made merchandise. Buy gifts and accessories that demonstrate your good taste and your union pride.
Lottery is No. 1 Employer
By Peter Tocco
Detroit Branch President

Marcia Fishman and I recently met with Lottery Commissioner M. Scott Bowen, Chief Deputy Commissioner Thomas Weber and Lottery Advertising and Promotions Director Tim Shafer. The Michigan Lottery commission remains committed to hiring Michigan SAG actors first. However, as the commission pointed out, if they can't find what they are looking for here in our state, then ultimate creative control must lie with what is best for the commercial. Michigan SAG actors will always have first shot at all the spots. This is what we learned.

The lottery has an advertising budget of $17.6 million and is proud to work with a Michigan advertising agency. Lottery advertising covers a wide array of media, including newspapers, billboards, Internet, radio, television and point of sale. With all media, the lottery makes a concerted effort to spend nearly the entire budget on these projects in Michigan.

In fiscal year 2009, the lottery spent approximately $1 million on television production, with nearly 100 roles filled by Michigan-based talent, and the Michigan Lottery continues to be the lead employer in the state for all Michigan union talent.

Additionally, the vast majority of lottery TV and radio productions were made from start to finish in Michigan, using local engineers, crews, producers, editors and other "behind-the-lens" contributors. The number of people involved in these projects numbers into the hundreds.

During our meeting, Commissioner Bowen stated, "The Michigan Lottery is proud to support Michigan and its talent whenever and wherever we can and we will continue to do so." The meeting was concluded by reminding the commissioner that our membership has grown since the film incentives have come to Michigan, and the Guild will be happy to assist their efforts in any way possible.
Joint Bargaining with SAG and AFTRA
By Ed Kelly
National Board Representative

In my last newsletter article, I wrote about how pleased I was that we were headed towards a joint bargaining agreement for the SAG Television/Theatrical and AFTRA Exhibit A Contract negotiations. This contract expires June 30, 2011. We are now at the beginning of the Joint Wages & Working Conditions (W&W) process in preparation for these negotiations.

To those of you who have had experience with this contract, I encourage you to get involved.  SAG.org keeps us abreast of meeting dates and you may contact wandw2010@sag.org for contract suggestions via e-mail. Should you wish to participate in meetings, contact Marcia Fishman at marcia.fishman@sag.org.

Again, as I refer to my last article, I once again will say: Step up. Take a stand. Get involved. The challenge has never been more important than it is now for these unions. 

West Michigan SAG picnic at the Waterfront Film Festival

Mini-reports from the Branch Exec
By Marcia Fishman
Film Festival Activity

The Michigan summer circuit of film festivals has begun, and the Waterfront Film Festival in Saugatuck did not disappoint.

The festival planners very conscientiously included a number of movies that were made in Michigan since the film incentive program began and many of the productions' producers, directors and actors were on hand. Screen Actors Guild also had a respectable presence. SAGindie Information Coordinator Will Prescott came in from Los Angeles and did an excellent job mingling and "selling" the opportunities of SAG contracts, and I was afforded a presence as well. First, as a representative of SAG, I was invited to join the opening networking event (a lovely boat ride). Then I was asked to serve as a resource during a panel of screen writers, producers and actors. Finally, the Michigan Film Office Advisory Council (of which I am a member) held a public meeting, and I was able to publically answer questions regarding SAG and our work.

Following the MFOAC meeting, west Michigan SAG members gathered at a picnic along the water. Everyone brought a dish to pass and all got a chance to meet fellow SAG members from their growing film community.

I encourage all members to watch for future film festivals this summer and attend those that are possible. You will have a great time as you positively represent SAG as well.

Michigan Film Incentives 2010

Question: Are the film incentives successful in Michigan?  
Answer:  I would say, "Definitely!" Please read on….

At the last Michigan Film Advisory Council meeting, the following report was given. (Please know these are not all SAG projects):

So far in 2010, 69 incentive applications have been received by the Michigan Film Office, 21 have been approved, 18 denied, six were sent back for lack of action within the allowable 90 days, and some are shooting elsewhere.  Since the last MFOAC meeting of April 2, the Location Team has handled nine new scouts and the film office website now holds 60,057 photographs.  All of this proves that we have a true film industry in Michigan. But there are many untold stories that relate to the industry. Take the following story as an example:

Teknicolor Paints, a modest four-store chain in Southeast Michigan, has been surviving the ongoing economic slump by seeking new sectors, including the movie business. By making a connection to the film community, business grew and expected layoffs were avoided. The company has now serviced 17 film projects since the incentives began. Their inventory has also expanded 10 percent to include tools, equipment and other specialty products. Branch Manager Logan Orr was quoted as saying, "The movies came at a perfect time, and we have grown quickly from a niche business…You have to be nimble minded and ready to adapt, i.e. ready to adapt to finding, retrieving and delivering quickly what the client wants."

SAG CADETS

Our Detroit Branch will experiment with a pilot program called SAG CADETs (Cultivating Actors through Direction, Education and Training). The idea is that young future actors will understand and embrace the idea that membership in Screen Actors Guild is an integral part of a professional career as an actor.

For the participating SAG CADETs, we will offer the opportunity of attendance at selective SAG activities that will be specifically designed for youth. The CADET program will promote SAG membership as an important career goal, and guide the participants towards such future membership.

The CADET's will subscribe to a special conservatory and they will be given a conservatory card. This special status as a conservatory member will connect the youth with Screen Actors Guild, while instilling a special pride because of this connection. The ultimate mission for the CADETs is that the act of joining SAG in the future will be automatic in their thought and hopeful in their action.  

We will keep our Detroit members apprised of the CADET activities.
Conservatory Holds First Workshop
The first workshop of the new Detroit Branch Conservatory, held at Henry Ford Community College Virtual Theatricality Lab in March, was an amazing experience for those in attendance.  Led by the lab's director, Dr. George Popovich, and SAG member and performance capture actor Dan Lemieux, Detroit members watched how performance capture is executed, and how that execution is connected to the necessary computer technology.

About the Detroit SAG Conservatory

• The conservatory is designed to expand the craft and business knowledge of the professional performer through participation in classes, seminars, workshops and special events. Although run under the auspices of SAG, no SAG membership dues are used for any conservatory activity.
• Membership to the Detroit Branch SAG Conservatory is automatic upon the payment of at least one conservatory event per year.
• You must be a Screen Actors Guild member in good standing to be a member of the conservatory.

If you are interested in receiving information for future conservatories, contact Marcia Fishman at marcia.fishman@sag.org.
QUESTIONS REGARDING THIS NEWSLETTER?

Contact Marcia Fishman, Detroit Branch executive director,
at (248) 351-2678, (800) SAG-0767, ext. 7, or marcia.fishman@sag.org.