The Official E-Newsletter of the Dallas/ Ft. Worth Branch
THIRD THURSDAYS
AT HECTOR'S
Want to dish on who wore what to the SAG Awards? Join us at the bar for our monthly mixer at Hector's on Henderson. Every third Thursday of the month, members get together to discuss work, play and all things SAG. Put it on your calendar for 2010 and join us for free appetizers, free valet parking and free opinions. A cash bar will be available.

GET A LEG UP ON
CASTING – 24/7
Dallas/Ft. Worth and Houston Branch members can now get up-to-the-minute information on Texas and regional castings. Go to Twitter.com and ask to join the TxSAGNetwork. This is a members-only site providing casting information and notices to SAG members around the clock. Adjust your own setting to keep your information "private," if you choose, and enable your mobile device to send the information directly to you.
The Texas staff is excited to provide this opportunity to members and welcomes your feedback at linda.dowell@sag.org. Sign up, stay tuned and break a leg!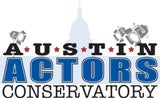 AUSTIN CONSERVATORY
LAUNCHES 2010 SEASON
On January 10, the Screen Actors Guild Austin Actors Conservatory kicked off its 2010 season with a launch party at Cedar Street Courtyard. (Click here to see what you missed. Note: viewing requires a Facebook login.) AAC announced its official conservatory membership program and a full slate of relevant workshops, seminars and Script to Screen reads. 
2010 Calendar of Events
February 28* 
Reel Women Casting Director Panel, 4-6 p.m.

March 13 
3rd Annual Armadillo Day
New Media and Social Networking Panel
Time TBD

March 28    
Script to Screen, 4-6 p.m., at The Hideout
Reading: Graverobbers

April 25*    
Agent's Panel, 4-6 p.m., St. Edward's University

June 6     
Script to Screen, 4-6 p.m., at The Hideout     
Reading: TV Pilot and Commercials           
             
July 18*    
Acting Teachers/Coaches Panel, 4-6 p.m., St. Edward's University

September 12    
Script to Screen, 4-6 p.m., at The Hideout
             
October 24*    
Reel Women Casting Director Workshop, 4-6 p.m.

November 7
Script to Screen, 4-6 p.m., at The Hideout

All events are free to SAG members who join the Austin Actors Conservatory ($25 a year). An asterisk (*) indicates a $20 charge for non-members. The schedule is subject to change.

Become a member of the Screen Actors Guild Austin Actors Conservatory and get ready to get connected. Click here to download your application. Membership in the conservatory is only $25 for the calendar year. Join now and get a year's worth of opportunity.

For more information on the Austin Actors Conservatory or the Script to Screen program, contact Trish Avery at trish.avery@sag.org, or call (972) 361-8185.

WELCOME TO OUR
NEWEST MEMBERS 

New members: Ben Bathman, Josh Edwards, Tina Parker Heath Herring, Greg Ingram, Thomas R. Mann, Noah Ringer, Robert C. Suess

Transfers in:  Keith Bernardo, Lisa Carletto, Hudson Chambers, Mallory Culbert, RaeAnn Emery, Ali Gage, Jason Hanna, Tamarah Murley, Emily Ryals, Pamela Sagehorn, Chris Sykes
CURRENT TEXAS 
PRODUCTION ACTIVITY

The Guild has been contacted by the following productions about becoming signatory to one of our collective bargaining agreements. These producers may not have completed the signatory process at this time. It's the responsibility of each member to confirm each producer has signed the applicable contract before making an agreement to render services. Failure to confirm the signatory status before rendering services may lead to disciplinary charges being filed. If you have any questions, please contact the office at (800) SAG-0767.

Friday Night Lights – TV Series
NBC Studios, Inc
Start Date: September 2, 2009
Location: Austin
Casting: Beth Sekpo Casting info@bethsepkocasting.com

Mangus! – Ultra Low Budget
Cranium Entertainment Inc.
Start Date: January 30, 2010
Location: Waxahachie, TX
Casting: mangusllc@gmail.com

Retractable – Ultra Low Budget
Start Date:  February 2010
Location: Houston

A Christmas Snow – Low Budget Modified
Trost Moving Pictures LLC
Start Date: February 1, 2010
Location: Tulsa, Oklahoma
Casting: Barbara Brinkley 
Barbara@brinkleycasting.com

Cherry Bomb – Ultra Low Budget
Strike Anywhere Productions LLC
Start Date: February 1, 2010
Location: Austin
Casting: contact@cherrybombfilm.com

September Morning – Modified Low Budget
Doki-Doki Films
Start date:  February 1, 2010
Location:  Texas and California
Casting: Jacqueline Rush Rivera  
submit@chriseska.com

Heaven's Rain – Theatrical
Heaven's Rain LLC
Start Date: February 8, 2010
Location: Oklahoma City, Amazon Rain Forest
Casting: Chris Friehofer or
zorinah@heavensrainmovie.com

Beyond the Farthest Star – Low Budget
Pathlight  Entertainment LLC
Location: Dallas/Fort Worth
Start Date: February 15, 2010

Ten Days in County – Theatrical
Real Men Productions
Start Date: February 15, 2010
Location:  Houston

Language of a Broken Heart – Modified Low Budget
Bridgeman Rock LLC
Start Date:  February 20, 2010
Location: Dallas

Natural Selection – Ultra Low Budget
Windar Productions LLC
Location:  Houston
Start Date: March 1, 2010

Benavides Born – Low Budget
Kapok Pictures
Start Date:  March 15, 2010
Location: Benavides/Corpus Christi/Austin/San Antonio
Casting:  Toni Cobb Brock & Sally Allen

The Cowgirl Chicks – Low Budget Modified
Rodeo Films, LLC
Start Date:  March 24, 2010
Location: Dallas/Fort Worth
Casting: Judy Belshe-Toernblom (L.A.)

Limited Engagement – Low Budget
Rodeo Pictures LLC
Start Date: late April 2010
Location: Tyler/Dallas

DUES REMINDER

If you haven't done so already, please pay your dues today. If you are not an active, paid-up member in good standing, you may not be able to vote in Guild elections or contract referenda or be eligible to serve on the council or committees. You also must be paid to date to register on iActor, the Guild's online casting program, which is now being used by casting directors nationwide. If you have any questions regarding your dues, please contact the Cashiers Department at (800) SAG-0767, prompt 2, or (323) 549-6752.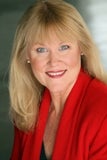 Looking Ahead: The Regional Community
By Suzanne Burkhead
National Board Member

We are working locally to bring our community of actors closer together, striving to educate and empower our members so that we can work together to better the opportunities for professional performers. In Texas, we often feel like our market is unique. It is. But many members might be surprised that we have a lot in common with other Regional Branches as well. Much of our work is the same, and we face many of the same challenges.

Regional Branch Division members across the country understand that together, the unions are stronger. Our RBD Third Vice President, David Hartley-Margolin from Denver, sees room for optimism ahead:

State incentives are working. As more and more projects are shot outside Hollywood, more opportunities will be there for our Branch members as well, either locally, or in a location not too far away.

2010? Business should improve with the economy. Commercials seem to be coming back. We don't have any contracts expiring in 2010, so labor peace will be a very good thing. In the next round of contract negotiations, we might be working jointly with AFTRA...a good thing. Maybe we'll even be talking merger by then. Competing institutions, even if the contracts are identical, is not a good thing for the dues payers.

Recently, Todd Hissong of Chicago, the RBD 1st vice chair, addressed the National Membership Meeting in Los Angeles. A portion of that address describes the Branches' role, and reminds us that we are all in this together:

Twenty Branches. Nearly 27,000 members spread out across the country. The Regional Branch Division works every contract Screen Actors Guild has to offer. Some have compared us to lighthouses, casting the light that guides non-union members to shore. We shine light on a lot of non-union work too, organizing and bringing it into the fold. Some have likened us to sentinels, sounding the warning of approaching storms. Sometimes we're the first to see what's coming. Sometimes we're the first line of defense.

But we're called 'Branches' for a reason. We stretch our arms out and gather the sunlight that feeds the tree. The Branches would not exist without the tree, and a tree that loses its Branches dies. Now more than ever, we need each other to survive.

To a person, the elected leadership of the Regional Branch Division pledge to work toward unity…which can only come from trust and mutual respect, so that we might stand side-by-side with our brothers and sisters in the Hollywood and New York Divisions and say without equivocation:

We are a national union.

We are Screen Actors Guild.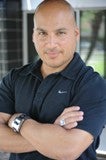 Safety From the Set
By Mark Chavarria
Stuntman/Stunt Coordinator
I find it interesting after being in the stunt business for more than 20 years that I still learn something new every time I step on a film set. It does not matter if the budget is $100,000 or $100 million, the one rule always applies: SAFETY FIRST.

As I look back over the years, one thing I realize: no matter how many films a director, actor or crew member does, the one person whom they really trust when it comes to action is the stunt coordinator. It is a job that I and my fellow stuntmen take very seriously. The production team puts 100 percent faith in us to get the job done, and get it done safely. In the past, since Texas is a "right to work state," I have heard a lot from production crew, actors, etc., about an "indie" project they were working on and a stunt guy almost got them hurt, or showed them incorrectly how to perform
a "stunt."

The great thing about being a part of SAG is that no matter what the budget, a stunt coordinator's rate never varies, whether it is a $100 budget or $100 million budget. I asked the reason behind this years ago and the response I got was, "SAG takes the safety of the actors very seriously on any show and wants to ensure that an experienced and qualified SAG stunt coordinator is used."  Then I realized that through a small number of films being shot around Texas that were "indie films," actors were getting hurt. They would show me what they "learned" working on the last "indie" movie. Everything was totally wrong. To do damage control, I had to re-educate the actor on the basics - for example, how to take or receive a punch.

I also learned that actors who are just starting out are pretty much willing to do anything for a job, and that includes not having competence in a skill. Examples are actors saying they can ride a horse, or motorcycle, then on the day of the shoot you realize that they rode a horse in high school years ago one time, or they rode their friend's motorcycle 10 years ago, once! Other actors have hurt themselves because they said they can "fall" when they really can't fall in a safe manner. I have heard horror stories of actors hurting their backs or necks during falls, just because they wanted to do their own stunts.

Actors should never be shy or ashamed if there is something with which they're really not comfortable. Actors should never feel pressured by a director to do stunts they cannot perform. I have learned from plenty of great, experienced stunt coordinators in the Texas area. A qualified and experienced stunt coordinator can achieve a stunt sequence safely with proper planning and execution. You will never hear a stuntman say, "I can do my own lines."  Well that's because we are stuntmen, not actors.

So next time, make sure that you leave the stunts to the stuntman, unless you have the proper training, skills and experience required for the action! Until then, stay safe and see you on the set!

ABOUT THE AUTHOR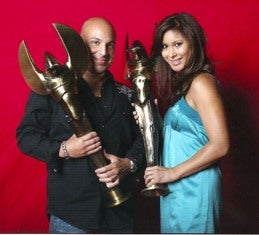 Mark Chavarria has been a stuntman/coordinator on more than 100 projects, including films, television programs, industrial, commercial and music videos. Chavarria's partial credit list includes Inception (Christopher Nolan's big budget epic due out in 2010), Machete, Terminator Salvation, Ironman, Oceans 13, and Pearl Harbor. He's pictured here at the 2009 World Taurus Stunt Awards, Paramount Studios with stuntwoman Lauren Kim.


Calling All Texas Stunt Performers!
The SAG Branches in Texas are creating a new resource for producers coming to our area – The Texas Stunt Performers Directory.

This resouce will give local and visiting producers a unique look at the depth of talent in the Texas stunt community with the intent of gaining more work opportunities for our local members.

To be included in The Texas Stunt Performer Directory, send a request for a directory form to Sheila Cooper at sheila.cooper@sag.org.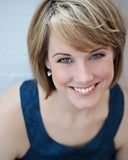 The Greatest Actor in the World
By Emily Eldredge
SAG Member

Cate Blanchette, Helen Mirren and Judi Dench have all portrayed Elizabeth I. Each portrayal is stellar. Each portrayal is unique and different. Had all of these actresses had the same director, each portrayal would still have been unique and different. Why?  Because each of these actresses is a unique human being with her own individual experiences, beliefs, training, interpretations, body, intuition, talent and soul.

"Besides which you see, I have confidence in meeeeeeee!"

As a little girl, I idolized Julie Andrews' voice, singing for hours every day to replicate her bell-like clarity and stratospheric high notes. And, indeed, I did sound like her. At 18, I starred in The Boyfriend as Polly Browne, which was Julie Andrews' first role on Broadway at 19.

However, as I spent my teenage years molding my chords to vibrate like Ms. Andrews', my definition of a "beautiful" voice became so enmeshed with hers that it never occurred to me to celebrate the beauty of my own. Never mind Julie Andrews. Not once did I ask, "What's beautiful about my voice? How is my voice unique and wonderful?"

At 21, I moved to Los Angeles. Within a month, I qualified for SAG – an auspicious beginning to any acting career.

Months later, I quit.

Despite the immense praise I had received, my heart was heavy. The life of an actor seemed, for lack of a better term, like "one big act," a serpentine maze of artifice and struggle. Auditions felt like firing squads, and marketing myself as one "type" or another felt wrong. A voice in my head kept saying, "This is not how it's going to happen for you, Emily."

I ached for clarity and authenticity. I ached to be me.

Years of confusion and frustration passed, as I did everything but act. I played many other "roles" based on how others saw me and what felt right at the time: artist, volunteer, rescue worker, singer, designer, writer, etc. I kept looking for the one role I was meant to play, without realizing that the one role I wasn't playing was, simply, me.

Suddenly, my life collapsed.

It finally dawned on me that my approach to life, acting, and all of these other roles was the same as the approach I had had to my voice. Though I appeared self-assured (à la Marie Von Trapp trying to convince herself of her own confidence), I didn't have "confidence in me," having placed it almost entirely in others. I hadn't yet learned to trust and celebrate the wonderful uniqueness that is me.

Once I learned to embrace my own uniqueness, I began playing the role of a lifetime. After all, no one else can play "me" as well as I can. Not Julie or Cate or Helen or Judi. But me. And I am worthy of celebrating. As are we all.
I then asked myself, "When you're 90 years old and looking back on your life, what will you regret not having done?" When the answer came back "acting," I knew this time it would be different. Because I was different.

I returned to acting and immediately booked my first two auditions, got "first choice" for two commercials, won a free one-year subscription to an audition announcement service, and won the grand prize at an acting studio opening. Confirmation after confirmation, it was as though the universe was saying, "We're glad you're back.  We've been waiting for you."

Now that I know how to play "me," I am a better actor than I ever was. Now that I know how to celebrate "me," I don't need others to do it for me. Auditions are no longer assaults on my self-worth but exciting opportunities for me to share my unique presence and blend of talents!

As Picasso studied Michelangelo, Shakespeare pulled plots from the classics, and Julie Andrews is inspired by the great singers before her, so is it valuable for us actors to draw wisdom from our thespian heroes. However, when Cate performs Elizabeth I, it is Cate's Elizabeth and no one else's. And Julie Andrews only became "Julie Andrews" by being Julie Andrews. All of these greats stand on the shoulders of greats before them and shine their own unique light.

Learn from the greats, then celebrate that you are one.

There is no greater actor in your world than you.
All-Industry Fundraiser Packs a Crowd
The DFW SAG Branch joined other industry leader organizations in hosting an all-industry holiday party at Gilley's on December 17. The fundraiser for the Texas Motion Picture Alliance welcomed musical acts Somebody's Darling and The Boxmasters with J.D. Andrew and Billy Bob Thornton.
More than 800 people showed up to support the industry and bid on 35 auction items, and more than $11,000 was raised to help support the efforts of TXMPA in 2010.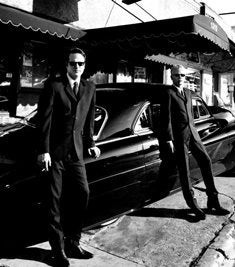 The Boxmasters with J.D. Andrew and
Billy Bob Thornton