The Official E-Newsletter of the SAG-AFTRA Arizona-Utah Local
MARK YOUR CALENDAR FOR MEMBERSHIP MEETINGS
Utah membership meeting: March 10
Arizona membership meeting: April 28
Watch your inbox for more details, including the location and time for each meeting.
DAY OF ACTION AT THE ARIZONA LEGISLATURE 
The Arizona AFL-CIO will hold a 2018 Day of Action at the Arizona Legislature on March 12 from 9 a.m. – 2 p.m. To register for this event, click here.
Words from Your Local President
First off, I want the membership to know that no keyboards were harmed in the writing of this, my annual Arizona-Utah Local's State of our States Address. Now that I have that out of the way, I say let us proceed with optimistic fervor for what we hope to accomplish in the coming year.
Click here to read more.
Message from Your National Board Representative
In the ever-changing world in which we find ourselves as both humans and artists, I'd like to state that I am so proud of my union right now. With the release of the Sexual Harassment Code of Conduct and the Four Pillars of Change Initiative, SAG-AFTRA has taken the lead in defining what is acceptable in the workplace and has taken a collective approach to deal with safety on the set in all forms. Click here to read more.
Welcome to New Members and Transfers to the Arizona-Utah Local
Asher Angel
C.J. Graham
Boualem Hassaine
Derek Partridge
Ryan Pearson
Nancy L. Peterson
Jared Shipley
Barry Tolli
Tora Woloshin
Your Local Needs You
The Arizona-Utah Local Board currently has two open positions: VP – Southern Arizona and Local Board member – Utah. 
Volunteers are also needed to serve on the following committees: Agent Relations, Conservatory, Strategic Planning and SAG Awards Viewing Party.
If you are interested in taking an active role in the leadership of your local, please email azut@sagaftra.org with your name, SAG-AFTRA ID, the position for which you would like to volunteer and the best way to contact you.
Join SAG-AFTRA at Industry Night at the Phoenix Film Festival 
Find your new favorite movie at the 2018 Phoenix Film Festival, April 5–15 at the Harkins Scottsdale 101. With over 250 screenings of the best in independent film from around the world, around the nation and around the state, you won't want to miss the biggest film event in Arizona! Tickets, passes and the film schedule are available at phoenixfilmfestival.com.
Join SAG-AFTRA on April 6 at Industry Night at the Phoenix Film Festival. From 5 p.m. – 11 p.m., actors, directors, producers, agents and everyone else working in the Arizona film industry gather to rub elbows and exchange business cards during this free event at the festival's Party Pavilion. Come meet the people that will be working on your next movie! And stop by and see us at our SAG-AFTRA booth on Industry Night.
A Little Blurb from Billy on the Salt Lake City SAG Awards Party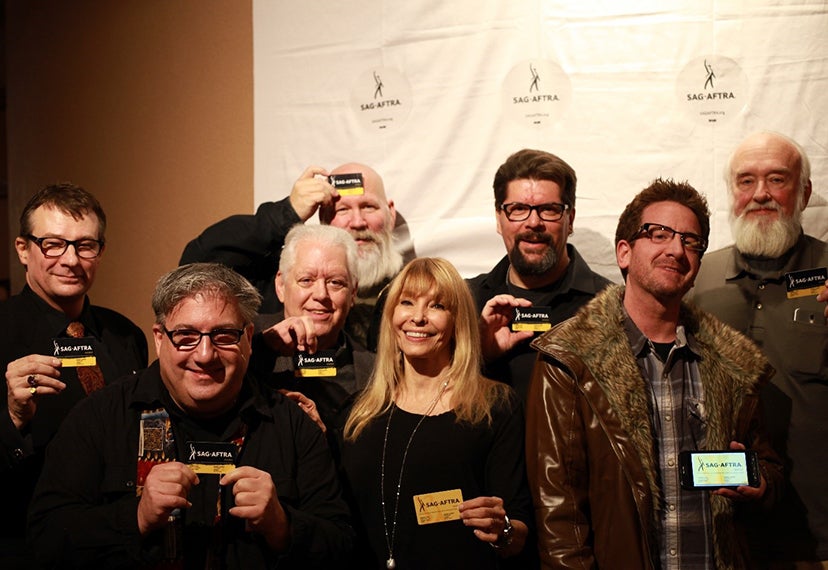 SAG-AFTRA members at the SAG Awards viewing party in Salt Lake City. Photo by Skyler Stratton.
Dear Diary (and anyone reading my little blurb),
First I want to say thank you to the people at Brewvies Pub and Cinema in Salt Lake City, who were most gracious in allowing us to have our viewing party of the 24th Annual SAG Awards at their wonderful venue. We had a great turnout of members, pre-members, producers, directors, agents, casting directors, cinematographers, writers, their agents, and the agents' managers, crew, and the crew assistants of the crew, friends of friends, their assistants, and the assistants' personal assistants, and several new faces I was excited to meet. Click here to read more.
SAG Awards Party Report for Phoenix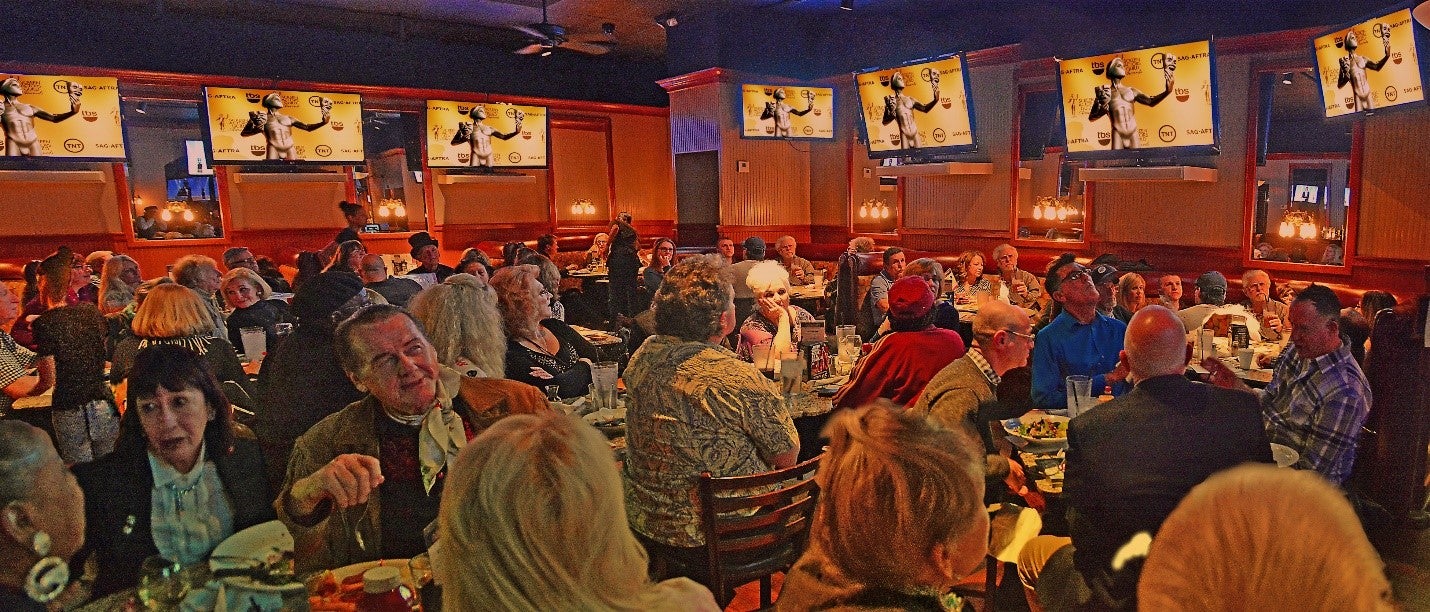 SAG-AFTRA members and guests at the SAG Awards viewing party in Phoenix. Photo by Nancy Hall.
Our world is busy! Our world seems to spin faster as we go about the passions of our years. Our show business world, those images we see on TV, computers, phones, tablets, theaters, arenas, etc., are seen around the world — even at the International Space Station! We dress up, drive or fly to Gallagher's and watch the SAG Awards in one section of the restaurant and a football playoff in another, even though we have televisions at home. It's a human trait to want to celebrate and cheer together. Click here to read more.   
Convention Reports from Two First-Timers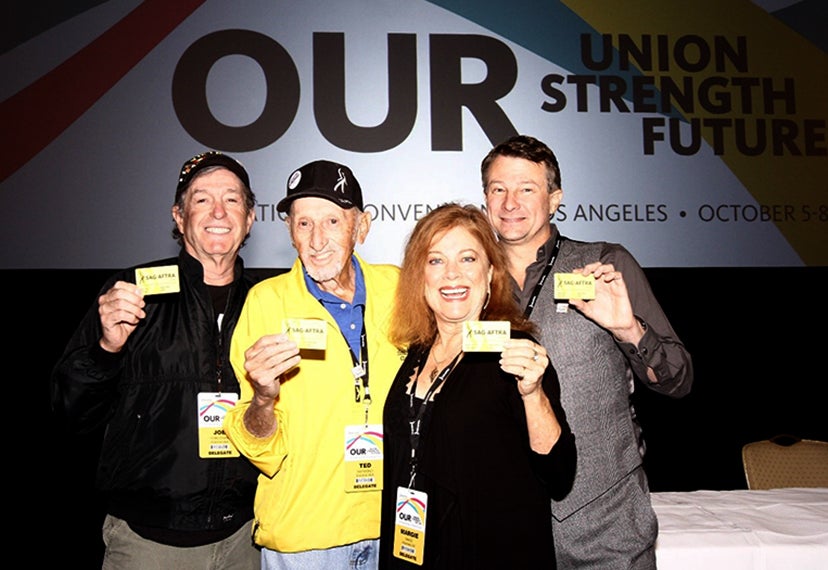 Arizona-Utah 2017 convention delegates Joe Corcoran, Ted Raymond, Margie Ghigo and Billy Holden.
Maiden Voyager
I attended my first SAG-AFTRA convention in October. 
I would like to say that attending the 2017 SAG-AFTRA convention was very inspiring. In the last five years, the incredible tasks that have been completed by the locals, National Board and convention delegates show the time and dedication SAG-AFTRA members have committed to make our industry better. 
Click here to read more.
Meet Your Arizona-Utah Local Board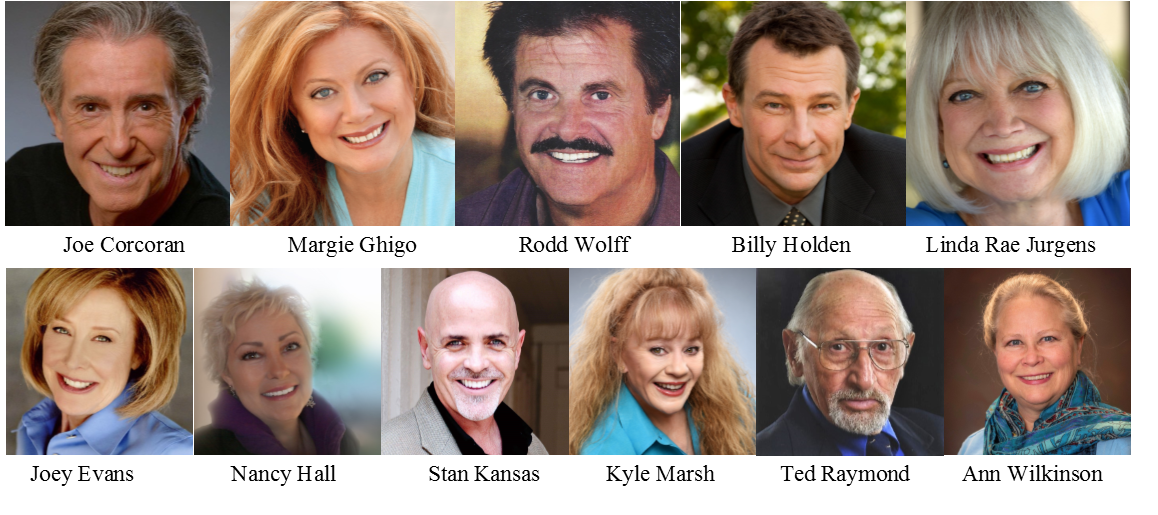 The Arizona-Utah Local leaders are here to serve the local members and can be reached by emailing azut@sagaftra.org.
Joe Corcoran, President
I'm a Minnesota-raised farm boy and Vietnam veteran who moved to the Valley of the Sun in 1978. Since 1980, I've been a proud member of both SAG and AFTRA when I was cast in a Miller Beer commercial and several TV movies of the week. It was also the year that I stumbled into my career as a stand-up comic, which was evidently more by chance than design. I've been the AZ-UT Local president since merger and am honored to serve along with this fine group of folks known as the SAG-AFTRA AZ-UT Local Board.
Click here to read more.
Meet Your Director of Locals Administration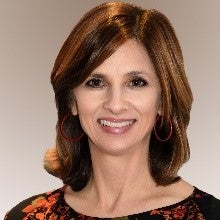 Lisha Brock, Director of Locals Administration
I joined SAG as soon as I was eligible in 1998 after working on the TV series Any Day Now. I didn't join because it just so happened that on my very first union job as a principal I had both a stand-in and a trailer, it was because I now had the mark of a professional. Click here to read more.
What Is #AdsGoUnion?
The #AdsGoUnion commercials organizing initiative is a member-driven campaign working to protect and increase union commercial work. 
With the help of SAG-AFTRA members like you, we promote and enforce our contracts, including the new Arizona-Utah Regional Code. Click here to read more.
Local Board 2017 Election Results
On Friday, Aug. 18, 2017, the ballot tabulation of the Arizona-Utah Local election was conducted. Click here to see the results. To learn more about your board, look for the Meet Your Board article in this newsletter.