The Official E-Newsletter of the SAG-AFTRA Arizona-Utah Local
FROM YOUR NEW UTAH BOARD MEMBER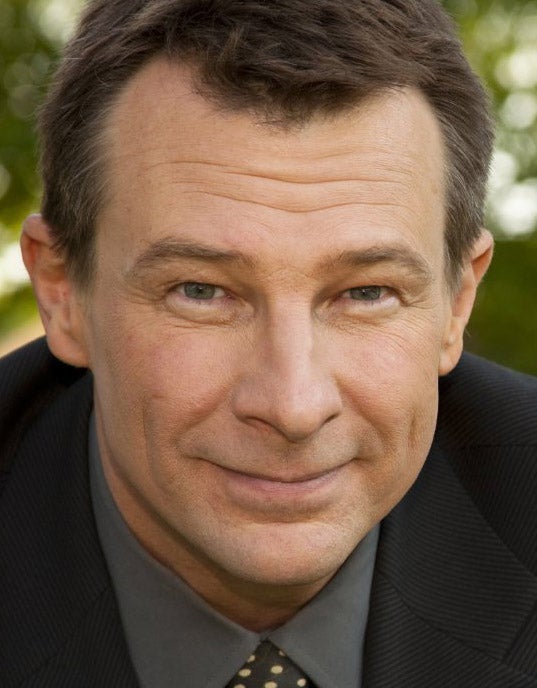 Recently, the Local Board appointed me as a board member for the Arizona-Utah Local. I am absolutely thrilled. Thank you to all those who helped me get here. Now it is time for me to prove my worth. 
Just in the last few weeks, I met with Virginia Pearce, the director of the Utah Film Commission, to make a re-introduction with SAG-AFTRA, introduce myself as the local Utah board member and swap some swag.   
In our conversation, I found out that there are several projects being filmed in Utah in the next few months in the $1-million-to-$3-million category. I was also informed that there will eventually be a limited number of ultra low budget (ULB) incentive packages coming out from the Utah Film Commission for projects under the $2-million mark sometime in the fall. The ULB incentive package sounds like a wonderful promotion, which could help some ULB feature films. Stay tuned for more information as it becomes available. 
My next bit of networking will be with the Motion Picture Association of Utah. Stay tuned for my next update.  
Humbly yours, 
Billy Holden
SAG-AFTRA Arizona-Utah Local Board member 
Message From Your Local President
The Arizona-Utah Local does not have an office or local staff. However, what is most important is that we have a top-notch team in place consisting of our Local Board and the 1,100 members that reside throughout Arizona and Utah. It is that team effort that has and will continue to keep our local a strong and vital entity.  
Our board is committed to being proactive by reconnecting and engaging each of our members. We want you to contact us to let us know what is on your mind and how we can best assist in addressing your concerns, answer your questions and keep you informed. Member participation and communication is the key.
We want and welcome your suggestions, ideas and involvement. There is an old comedy axiom (I am loosely paraphrasing something Larry Gelbart once said about writing comedy, especially in a group): Don't be afraid to express an idea or thought for fear of it being called stupid or not valid. It usually does and can spark ideas or memories in others that later evolve into something brilliant.
It has been very encouraging and rewarding to see the growth of attendance and involvement of our membership in the past year, whether it was at the SAG Awards party, the workshops, the annual membership meeting or supporting the SAG-AFTRA Arizona-Utah booth at the Phoenix Film Festival Industry Night (by the way, 25,000 attended this year's festival).
The enthusiasm and interest of members in wanting to be a part of the team has also been most welcome and appreciated. I want to reassure our membership that much is being discussed, planned and worked on to make the upcoming year one of the best ever for our Arizona-Utah Local. Come join us, let us hear from you that you are interested in being part of the team. The reward for getting involved is meeting interesting, creative peers and being a part of the learning journey.
Contact me or Marcia Fishman (director of locals administration) at: azut.president@sagaftra.org or azut@sagaftra.org
Here's an old joke for ya: How many actors does it take to screw in a light bulb? Five. One to screw it in and four that say, "Oh, I coulda done that!" In our Arizona-Utah Local team, the joke goes: How many SAG-AFTRA members does it take to screw in a light bulb? Five. One to screw it in and four that say, "How can I help?"
Much laughter,
Joe Corcoran
President, Arizona-Utah Local
Message From Your National Board Rep
By now, I'm sure most have you have heard the health plans of both SAG and AFTRA are merging and ending the problem of split earnings. It goes into effect on Jan. 1, 2017, with lots of changes. It was a painstaking process, but due to the dedication of the trustees and members, a new plan has been created.
Besides the presentation given on July 6 by webinar, you can access a new website — sagaftrahealth.org — to get more details and answers to any questions you may have.
We welcomed the new Local Board member from Utah, Billy Holden, to fill an open position on our board. He brings with him great enthusiasm, ideas and a willingness to help communicate both Utah and Arizona initiatives. Welcome, Billy! Please remember we have an open board position for southern Arizona as well — so if you can help or know someone who can, let us know at azut@sagaftra.org. The more ideas we have from the far-reaching areas of our membership, the more relevant benefits, education and camaraderie we can provide for Arizona-Utah members.
Our conservatory hosted another workshop for members, Successful Self-Taping and Submission, taught by Amanda Melby of Verve Studios. We offered this education to our members because it has become commonplace to audition for parts throughout the country by self-taping from camera or phone. It was a full house, with facts, figures and a live demo, and everyone left with useful tools and information.
If you have any other specific workshops you would like to see, please let me know as well.
With the successful negotiations of the Commercials Contracts completed, we are now working to secure our regional Commercials Contracts for work produced and shown in the region. More news on that at a later date as preliminary planning is just beginning. The goal is to have them completed by year's end.
Remember, summer is the perfect time to hone skills, update pics and market in other regions. 
Wishing you a great summer, 
Margie Ghigo
Arizona-Utah National Board Representative
Phoenix Film Festival Industry Night
By Linda Rae Jurgens
Arizona-Utah Local Board Secretary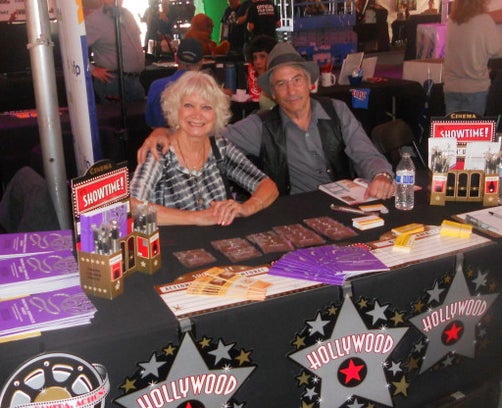 Linda Rae Jurgens and Ron Garland at Industry Night
After reading through the Phoenix Film Festival magazine, I realized how much the reach of our industry has grown over the last few years — that is in spite of the absence of a film office. If we could move that roadblock, we could actually have our Hollywood right here! And yes, this place is big enough to get lost in (just like Los Angeles), as it took member Ron Garland and I a few attempts at finding The Arizona Republic Party Pavilion behind Harkins Theatre.  
The big white tent was buzzing with activity and fellow board members Joey Evans, our coordinator for the event, and Stan Kansas were there to greet us. We decorated with enthusiasm and we put Arizona "Hollywood" on the map! We have Joey to thank for all the errands she ran after working almost the entire day at her own work. Ron found a way to hang up the SAG-AFTRA banner and Stan provided the sign-in sheet. Thanks to board members Kyle Marsh and Rodd Wolff for coming and always, always, bringing that solid support to SAG-AFTRA. If I missed any of you for this article, it's probably because Ron and I worked the early shift. For the price of the event (free) the networking and new technology, the friendships and those incredible films, gave all of us new energy toward making that dream of a film office into a reality!  
Workshop: Self-Taping for Success
By Linda Rae Jurgens
Arizona-Utah Local Board Secretary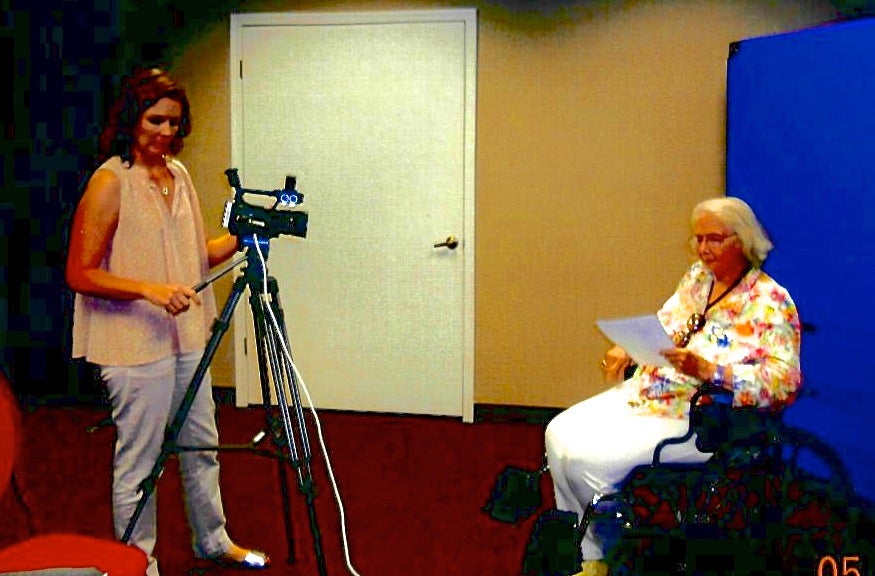 Amanda Melby, left, records member Francesca Jarvis at the May 21 conservatory workshop.
When the SAG-AFTRA group gets in the "workshop" mode and sends out the invites, we get a full house! Such was the outcome on May 21 at 12:30 p.m. at Amanda Melby's Verve Studios. This informative and highly technical workshop arranged and hosted by our very own Margie Ghigo had us all on high-power brain waves (nothing like learning lines), during the first eight segments of the class, leaving some of us with fizzled cranial connections as Amanda effortlessly explained the post-production phase.  
Amanda's teaching style was easy to follow and understand. She took us through location, lighting, sound, slating, framing — and what to do with all of that in post-production. Amanda then chose volunteer Francesca Jarvis to help with a demonstration. Francesca's read was outstanding, reminding us all again why we look up to her!    
When we get our incentives back here in Arizona, we may all have to utilize these lessons to self-tape on our phones, tablets and cameras. Those of us who need to "up" our technical knowhow should begin now. We will need to be ready when our state returns to being a haven for our industry. 
Many of our talent already know how this works and are busy using it and getting roles right now. Thanks to all who attended this workshop. We will keep them coming so we can all learn more about the new era of our industry.  
Engagement Was the Theme at the Utah Member Meeting
Engagement was the theme at the Arizona-Utah membership meeting in Salt Lake City, Utah, on March 19. The featured speaker was Dan Navarro, SAG-AFTRA vice president, recording artists, and a member of the President's Task Force on Education, Outreach and Engagement (PTEOE). Other travelers who joined him were Arizona-Utah Local President Joe Corcoran, Arizona-Utah's National Board member Margie Ghigo, and SAG-AFTRA staff members Cynthia Williams, the regional education and outreach liaison, and Marcia Fishman, the director of locals administration.
With the array of speakers backing Dan, he discussed how the state of a performer's relationship with their union depends on them. He offered anecdotes from his PTEOE travels and personal experiences, and he listened to the concerns of the others. Joe Corcoran and Margie cited positive experiences in Phoenix, and described how they, as members, have taken on their own destiny. 
Members Did Not Strike Out at Member Meeting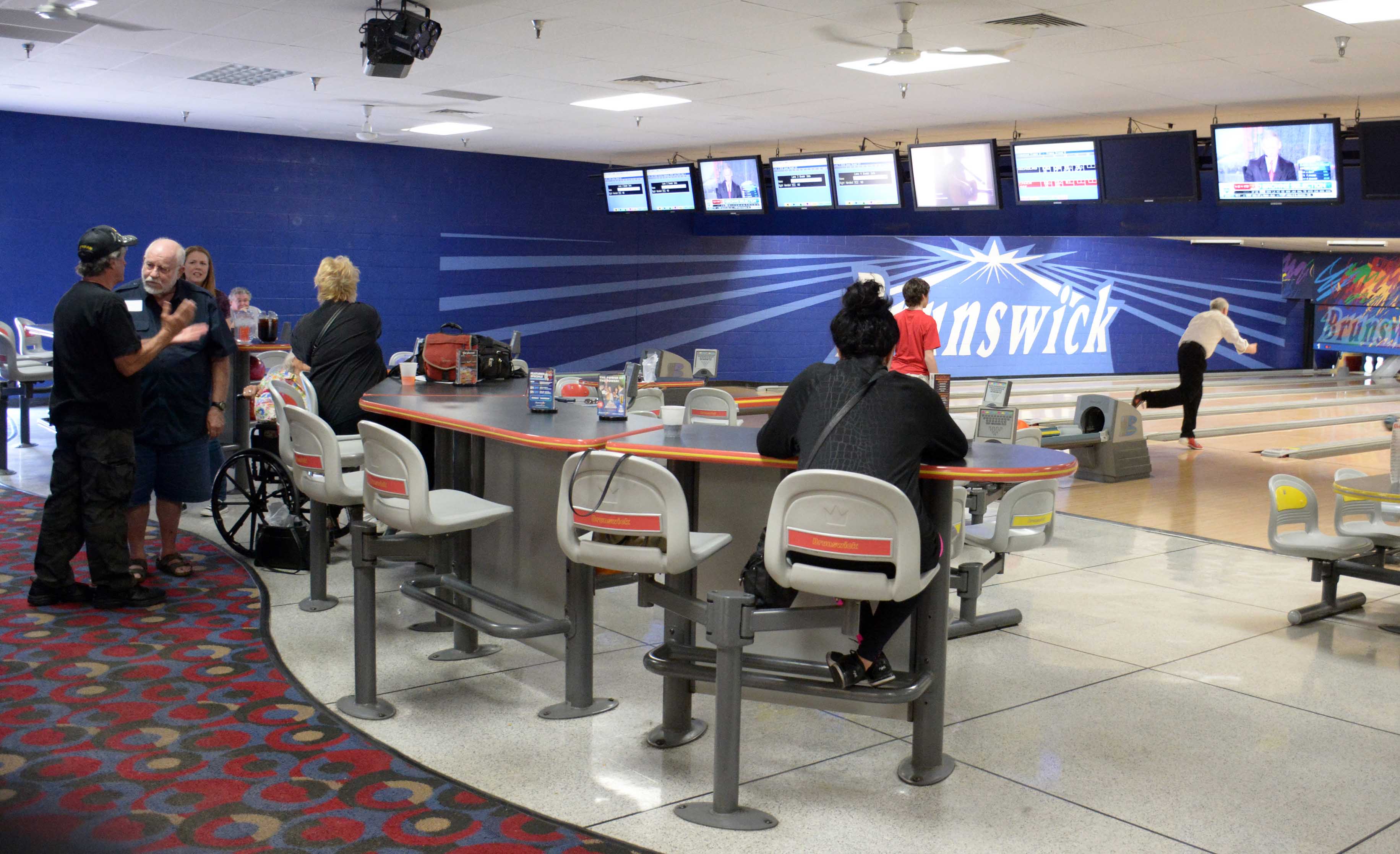 Members bowl a few frames on April 30 after the membership meeting.
In the spirit of SAG-AFTRA's efforts for member-to-member engagement, the Arizona-Utah Local enjoyed a bowling and pizza party in Scottsdale, Arizona, on April 30. First, attendees gathered across the alleys in a meeting room for their annual membership meeting to share information, updates and lively discussions. Then, it was off to the pizza and pins. Although not typically a location for an annual meeting, members had fun with the bowling and food and enjoyed camaraderie with one other.