The Official E-Newsletter for the Washington – Mid Atlantic Local
OKLAHOMA NEEDS YOUR HELP!
Our prayers go out to those members and their families affected by the tornadoes in Oklahoma. In solidarity with these people, we ask that you donate whatever you can to aid in their recovery, be it money, food or clothing. The AFL-CIO recommends donating directly to the United Way of Central Oklahoma, which you can do by clicking here.
WUSA Leads Nominations for Local Emmys in D.C.
On May 13, the 2012 local Emmy nominations were announced for the National Capital Chesapeake Bay Chapter of the National Academy of Television Arts and Sciences. While WUSA had the most nominations for D.C. stations with 17, many other SAG-AFTRA stations were also honored with nominations in both D.C. and Baltimore. WBAL, WETA, WJLA/News Channel 8, WJZ, WMAR, WRC and WTTG all received nominations this year.
The Local Emmys are presented annually to recognize excellence in television programming. This year, the National Capital Chesapeake Bay Chapter's awards will be held on June 15 at the Baltimore Marriott Waterfront Hotel. We wish all of our members the best of luck!
Stills from the Set of House of Cards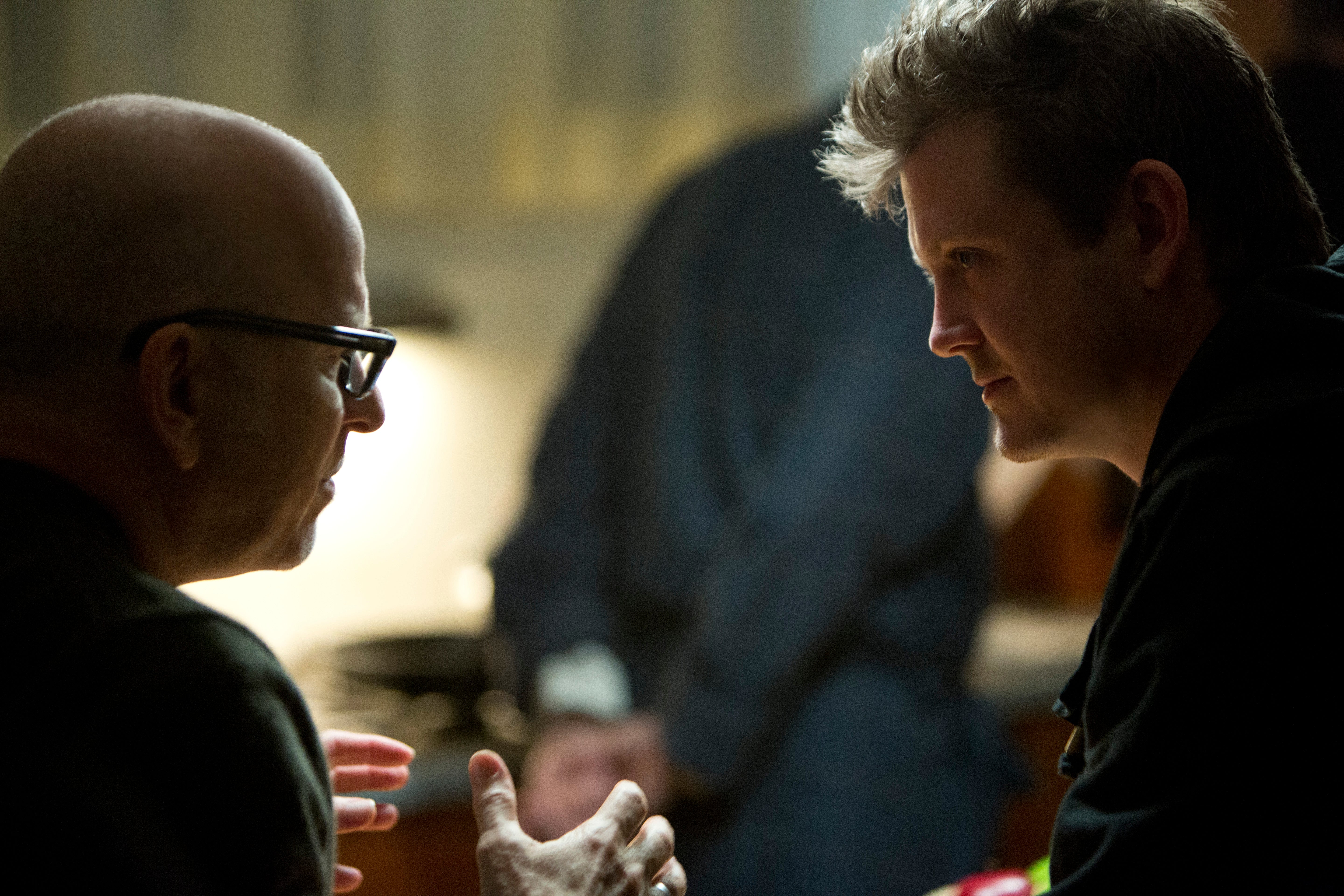 Director Allen Coulter and Beau Willimon on set. Photos courtesy of Netflix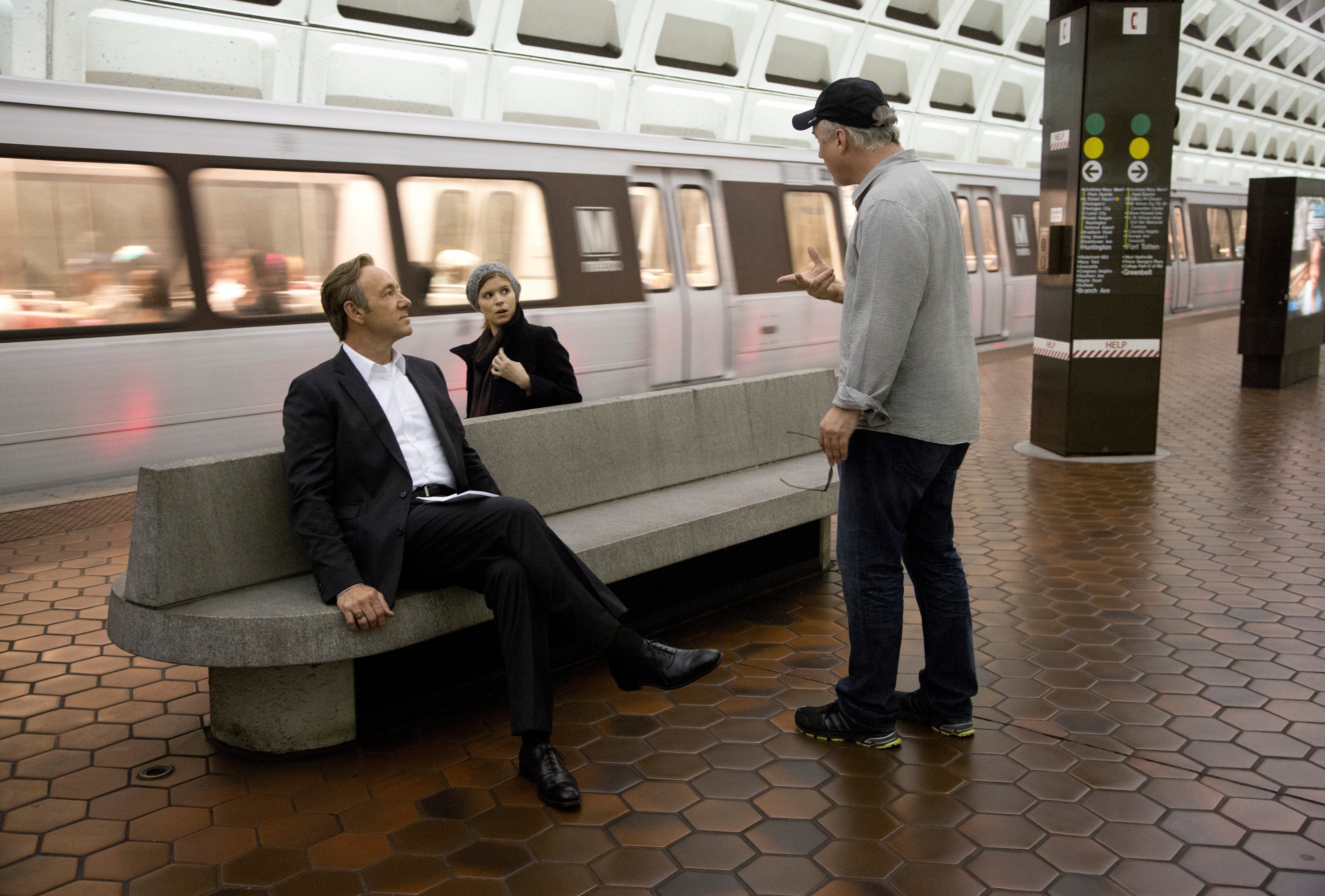 Kevin Spacey, Kate Mara, and director David Fincher
John Wilcox Retires
The voice of Face the Nation, John Wilcox, retired after more than 40 years as the show's announcer. In the late 1960s, Wilcox could be heard on WMAL, before joining WRC radio in the 1970s. He then joined CBS, and has been the announcer there, doing the opening, closing and billboards for Face the Nation.
The Washington – Mid Atlantic Local wishes him all the best in his retirement.
Crabtree-Ireland Speaks at the World Creators Summit in D.C.
The World Creators Summit took place in Washington, D.C. on June 4 and 5. Attendees gathered to discuss the current and future state of creative industries and what that means for individuals in those industries. Duncan Crabtree-Ireland, SAG-AFTRA's chief administrative officer and general counsel, represented SAG-AFTRA at the summit. He also participated in a panel discussion on the future of copyright laws in the United States, along with representatives from rights holders, advocacy groups and other unions.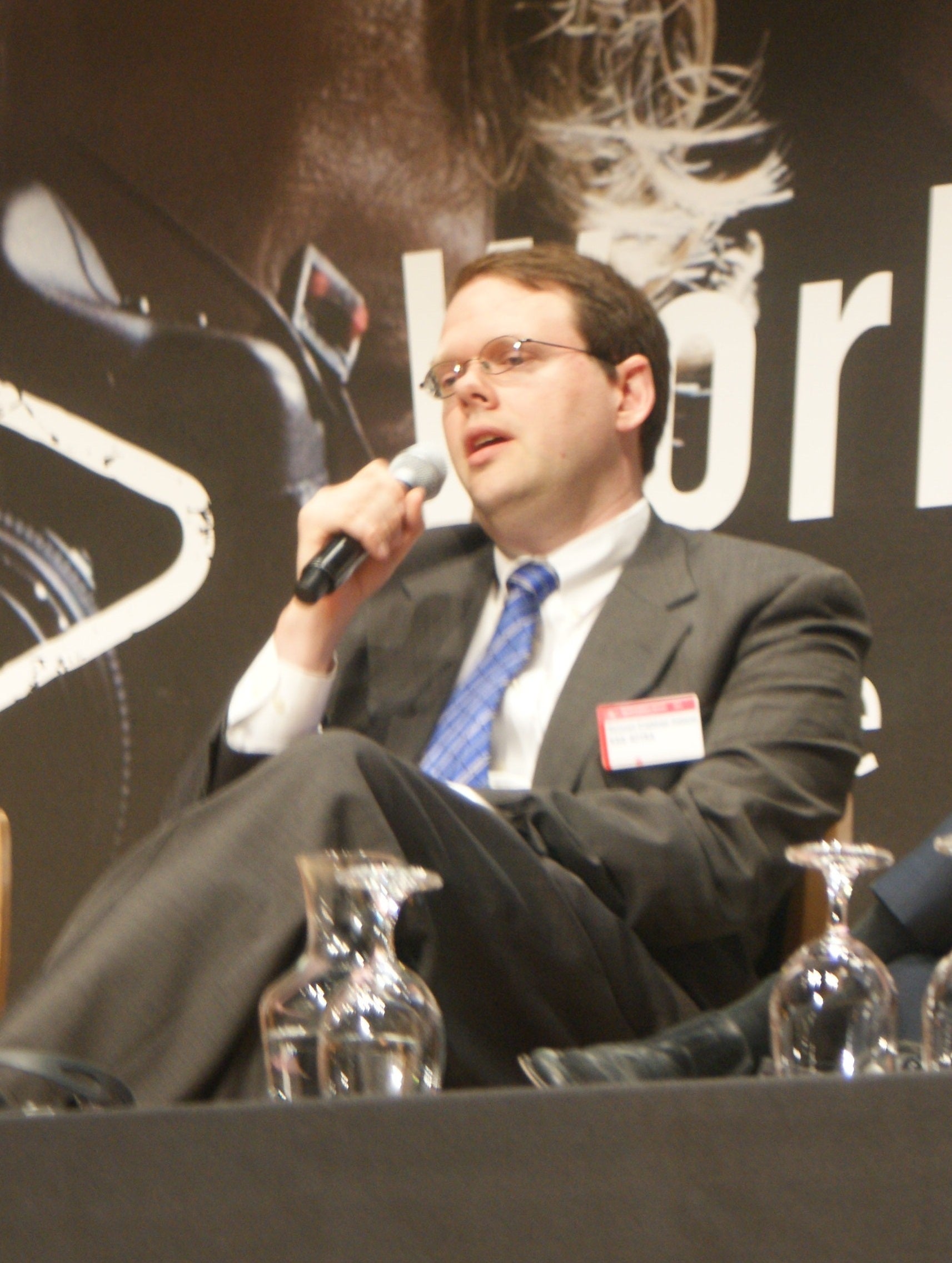 Duncan Crabtree-Ireland