The Official E-Newsletter of the SAG-AFTRA Twin Cities Local
TWIN CITIES LOCAL BOARD
Officers:
President – Bob Davis
1st VP – Peter Moore
2nd VP – Barry ZeVan
3rd VP – Elena Giannetti
Secretary – Shirley Venard
Local Board Members:
Randal Berger (National Board member)
Eve Black
Mark Bradley
Shelli Place
Sandra Thomas
Edward Villaume
MONTHLY MIXERS
Join us at the monthly mixers! Every second Monday of the month from 5–7 p.m. at Bar Louie in Uptown Minneapolis, located at 1348 Lagoon St. Everyone welcome — bring a friend! Upcoming winter mixer dates:  
- Dec. 12
- Jan. 9
- Feb. 13
WHERE TO GET SUPPORT WHEN YOU NEED IT
Help is always available and easy to access, by email or by phone. Click here for a complete staff support list.
LOCAL RATES CALCULATOR
Know your rates for Commercials and Co/Ed contracts! Use the handy calculator tool. 
A Message from the Twin Cities Local President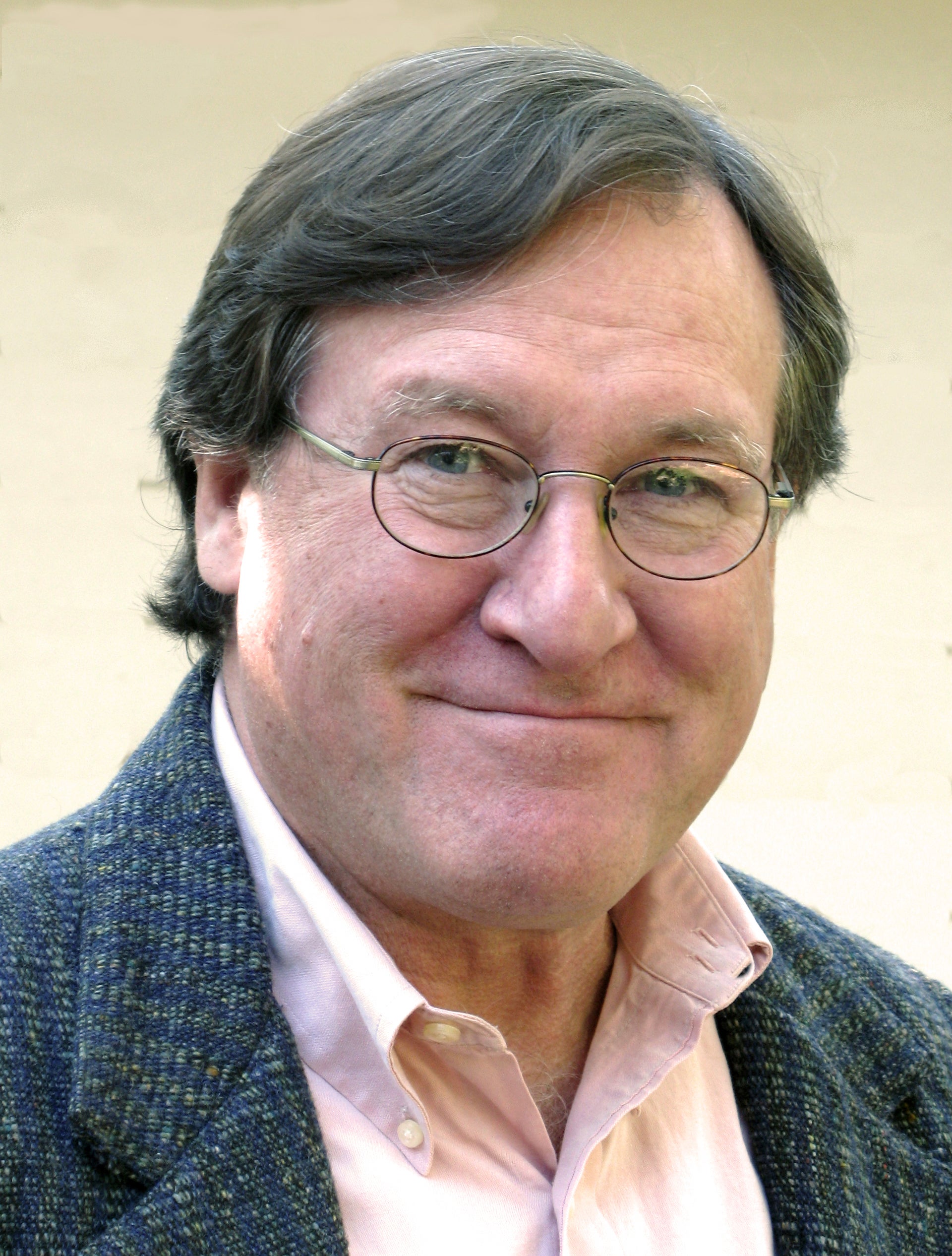 To the huddled masses of Twin Cities thespians and broadcasters yearning to breathe free and prosper in the vineyards of well-compensated, uplifting and respected professional toil: Greetings!
I will be leaving the fold temporarily (I have a four-month-long out-of-town gig), and turning over the helm of the good ship SAG-AFTRA Twin Cities Local to 1st Vice President Peter Moore. He will be your host at our upcoming annual membership meeting, to be held this year on Monday, Nov. 14 at 6:30 p.m. at the IFP MN office at 550 Vandalia St., Suite 120, in St. Paul. Also at the meeting we will hear from National Board member Abby Dylan and special guest Sean Hennessy, SAG-AFTRA Chicago's manager of Commercials, Corporate/Educational and New Media contracts, who services those contracts for Twin Cities Local members. Sean is looking forward to meeting local members in person and talking to you about the state of commercials and Co/Ed production in the Twin Cities. I encourage you to attend. At that meeting, you will also receive an update from our National Board member, Randal Berger, who will report on the National Board meeting held on the weekend of Oct. 15.
I was in Los Angeles that weekend to attend a meeting of the Local President's Forum. That is a group comprised of the presidents of all the locals, from L.A. and New York all the way down to little ol' us. It is a fascinating and unusual group in that we meet as equals, regardless of the number of members in our locals. It is a chance to talk off the record and compare notes and learn from each other in an informal way. I'll fill Randal in and he can let you know how it went at the annual meeting.
Finally, I want to take this opportunity to point out the efforts of a few outstanding Local Board members who are doing excellent work on your behalf. Our Education and Outreach Committee — chaired by Sandra Thomas and consisting of Edward Villaume, Elena Gianetti and Shelli Place — is our front line in specific actions to recapture local work. Look for an upcoming collaboration with IFP Minnesota. Mark Bradley, chair of the Organizing Committee, is also our liaison to other locals and to national organizing efforts. Also, the tireless and formidable Sue Scott, while not on the Board, has hand-held our Calculator project (more on that soon) from the beginning and is also the spearhead, ably assisted by the Education and Outreach Committee, of our Second Monday Mixers. If you haven't stopped by, we meet every second Monday of the month at Bar Louie in Uptown from 5 to 7 p.m. All are welcome, and free swag is on offer!
And, to all members who join me in keeping the faith and working to sustain this union that is, in reality, just all of us looking out for each other, I say thanks!
In unity,
Bob Davis
President, SAG-AFTRA Twin Cities Local
Twin Cities Local Annual Membership Meeting
Join your fellow members for the Twin Cities annual membership meeting. During the meeting, we'll have an active dialogue with two special guests: Abby Dylan, National Board member and member of the President's Task Force on Education, Outreach & Engagement (PTEOE), and Sean Hennessy, manager, Commercials, Co/Ed and New Media contracts, SAG-AFTRA Chicago.
• Join the conversation with Dylan about the important role local members play by getting active in local outreach and organizing.
• Hear reports from Hennessy on the status of local commercials and corporate/educational work, including the Twin Cities Local Co/Ed waiver results.
• Get the latest updates from local officers and committee leaders, including plans for upcoming workshops and events.
• And meet and mingle with other local members and pick up some SAG-AFTRA swag.
When: 6:30 – 8:30 p.m., Monday, Nov. 14
(Doors open at 6 p.m.)
Light snacks will be served. 
Where: IFP MN
550 Vandalia Street #120, 
St. Paul, MN 55114
Plenty of convenient free parking in the main parking lot.
RSVP: Not necessary, but appreciated to twincities@sagaftra.org
About Abby Dylan
Abby Dylan is an elected member of the SAG-AFTRA National Board, where she serves as the national chair of the SAGindie Committee and vice chair of the Legislative Committee. She is a member of the President's Task Force on Education, Outreach and Engagement and is also secretary of the SAG-AFTRA Foundation Board. Dylan was appointed to serve on the Board of Washington Filmworks by Gov. Gregoire and Gov. Inslee. She received a BFA in theater at Southern Methodist University and currently lives in Seattle.
This membership meeting is open only to paid-up SAG-AFTRA members in good standing. Unfortunately, no guests allowed. Parents/guardians of young performers under 18  years of age are welcome. SAG-AFTRA MEMBERS, PLEASE BRING YOUR MEMBERSHIP CARD FOR ADMITTANCE! (Paid through Oct. 31, 2016 or paid through April 30, 2017.) 
National Board Member's Message
Editor's note: Randal attended the recent October National Board meeting in L.A. as this issue went to press — he will report highlights from that meeting at the upcoming Nov. 14 membership meeting.
Since my last communique, I attended the July National Board meeting in New York. Some highlights of our work over the last few months include:
TV/Theatrical
At our board meeting, we approved the negotiating committee for the upcoming TV/Theatrical contract negotiations (the contract expires June 30, 2017). Wages and Working Condition meetings are being held across the county beginning late October; a process which solicits input from members to help create proposals for the negotiations. If you have something to add, you can participate by emailing your thoughts to wandw2017@sagaftra.org by Nov. 18.
Member Services
As I have mentioned previously, one of the union's key goals is to enhance our ability to be nimble and responsive, especially to members and other industry professionals. The opening in May of our Member Care Contact Center was an important step in that process. Since then, the response to surveys on its effectiveness has been overwhelmingly positive.
Merged Health Plans
During the meeting, we also appointed union trustees to serve on the newly merged SAG-AFTRA Health Plan. Remember, the plan will become effective Jan. 1, 2017. Please visit sagaftraplans.org for current information.
Howard Keel Award
I have also been serving on the Howard Keel Award committee that awards the highest honor given by SAG-AFTRA's Committee of Locals. The first "SAG-AFTRA" award [as opposed to SAG award] went to David Hartley-Margolin at the Oct. 14 Committee of Locals meeting in Los Angeles.
Please consider volunteering time supporting us, your SAG-AFTRA local. Being involved is entirely reasonable in terms of energy and time commitment. As I've said before, it feeds the "work begets work" mindset. Please contact me to learn more, at twincities@sagaftra.org.
Cheers until next time,
Randal
Twin Cities Local Film/TV Production News
Director of TV/Theatrical in Chicago, Kathy Byrne, reports that, since May 1, 2016, the following projects have been cast and shot in the Twin Cities Local area (Minnesota and/or North or South Dakota) under a SAG-AFTRA contract:
House of Tomorrow - Low Budget
Kid West - Ultra Low Budget
Virginia Minnesota - Modified Low Budget
Zero Tolerance - Ultra Low Budget
I Never Knock - Short Film
Kidnapped - New Media
Ben Is Dead - Short Film
Harvest - TH Documentary
This Is Home - Short Film
Ctrl+Alt+Del - Short Film
Mogadishu, MN - TV Pilot
Zomburbia - Short Film
The Mike Lindell Story - TV Pilot
We hope members will continue working to "flip" those non-union films they encounter and help create even more work for our local actors! If you have questions about that, feel free to contact Kathy directly at kathy.byrne@sagaftra.org.
It's Not a Hobby: Living Life as a Periodically Employed Actor
By Mary Em Burns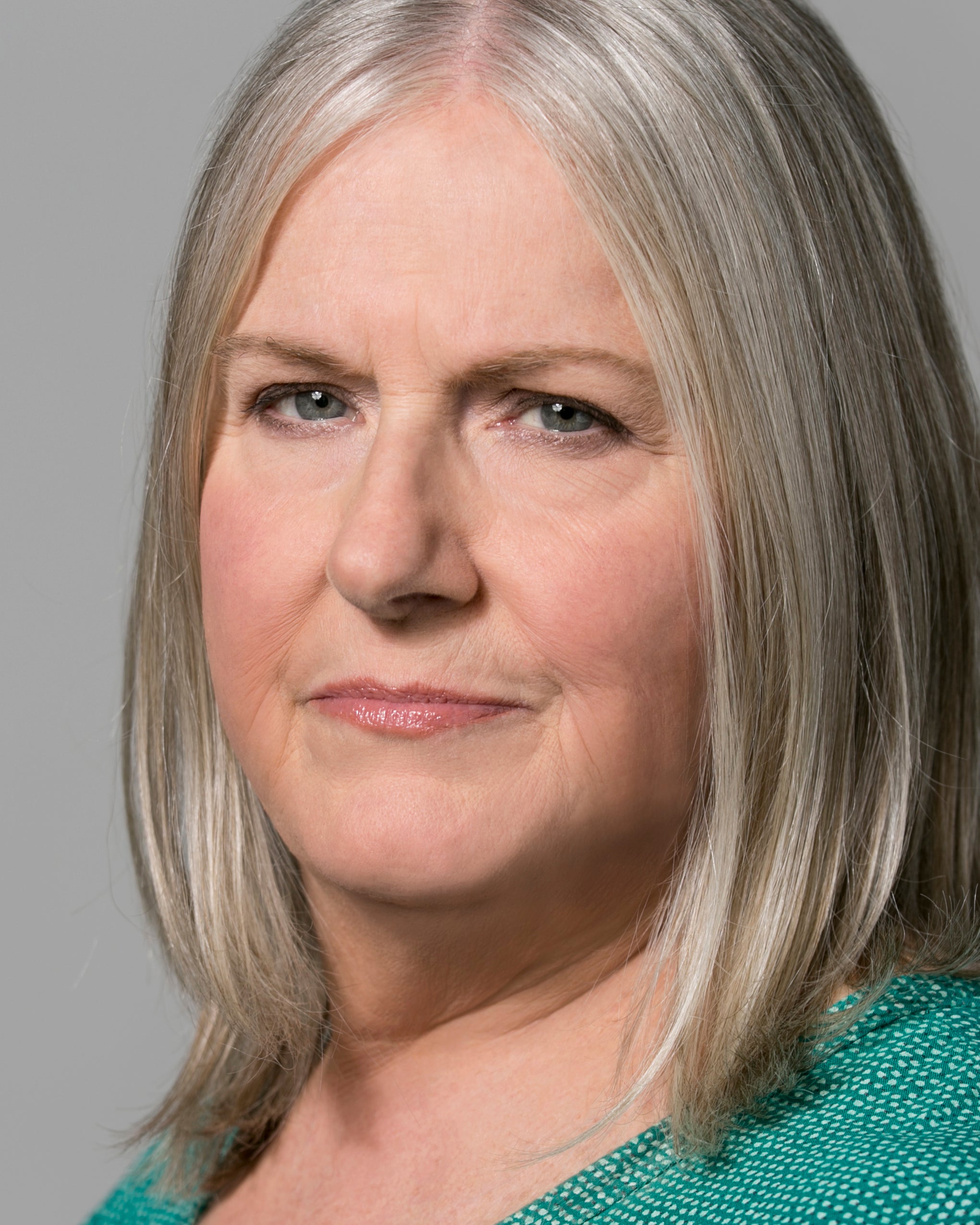 I spent my early years on a farm in Iowa, and even during elementary years was known for my playacting and singing. High school brought more opportunities to try out my theatrical abilities in theater, choir and by participating in speech and drama club contests. Despite all of this, I initially enrolled at the University of South Dakota in social work, but after a short time, came to my creative senses and officially switched to theater. After four years of practical performance and study, plus three experiential summers at the Black Hills Playhouse, I received my BFA and was ready — I thought — to conquer the theater world!
Not long afterward, I moved to Minneapolis, which — at the time — was a mecca for theater people, with fully professional theater companies like the Guthrie and Chanhassen Dinner Theater, as well as a multitude of non-professional theaters. While working full time as an office temp, I was still able to perform regularly at a variety of non-pro theaters, appearing in diverse plays like Kennedy's Children, The Threepenny Opera and Pygmallion. Since the majority of Twin Cities metro theaters didn't pay their actors at that time, and since I was discouraged about breaking into the union theater scene, I figured it was a good time to test my skills in New York City. So, in 1980, my husband (a non-theater person), our two cats and I traveled across country and moved into a fourth-floor walk-up in Manhattan. Over the next four years, I did achieve some success — landing parts in multiple productions (performed both in and out of New York City), becoming a regular cabaret performer and finally securing my AEA card during a run of The Music Man at an Ohio dinner theater. Despite the fact that things were starting to happen — I had not only secured an agent but also a call-back for a new Broadway musical — my hubby and I wanted to start a family and decided we'd rather do that in the Midwest. So, when he received a job offer he couldn't refuse, we returned to Minneapolis to start our next chapter.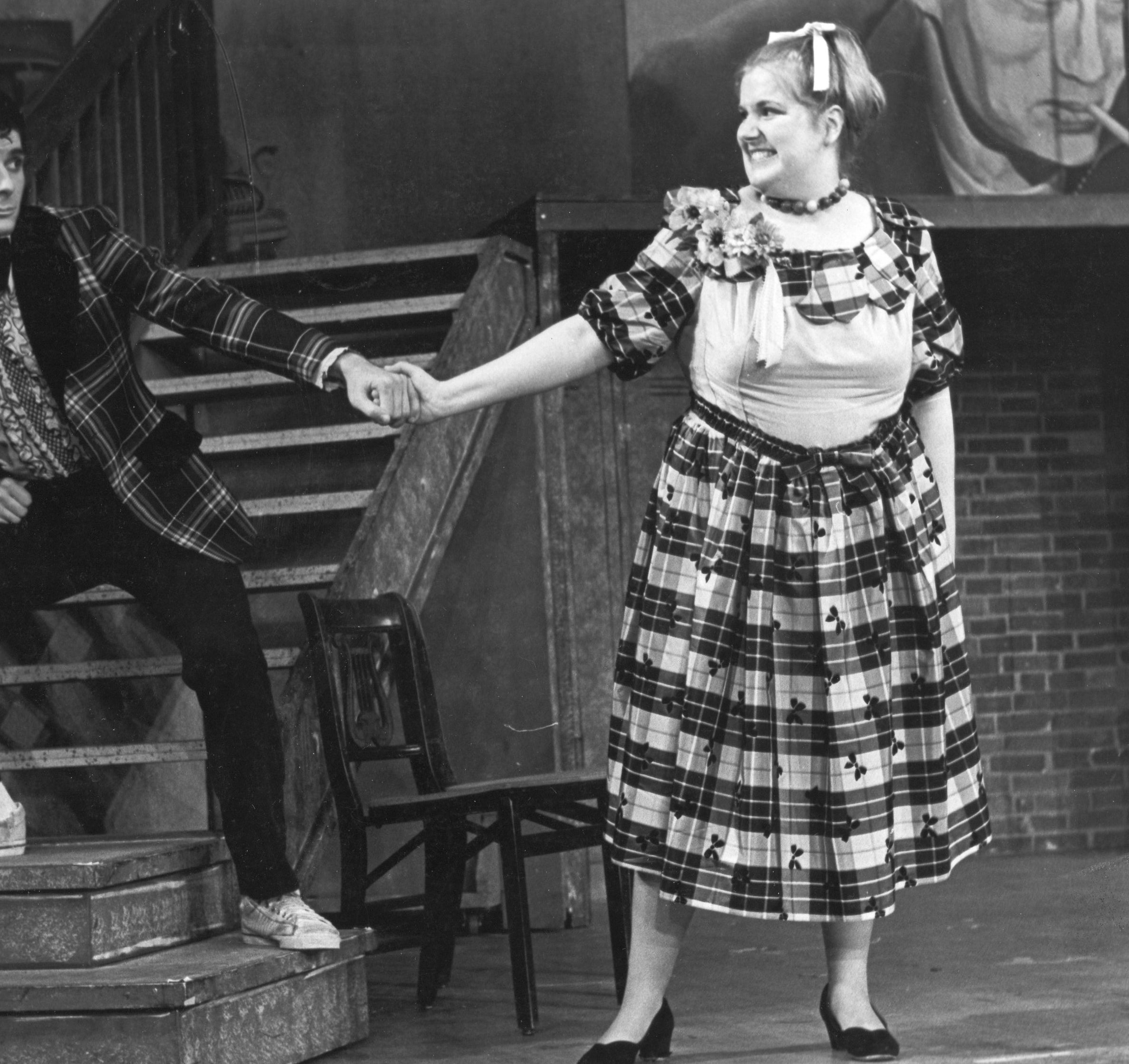 Mary Em Burns in Grease.
While working on our planned family, I stepped back from stage work, but stayed connected to my actor self by working with local commercial agencies, utilizing my talents during the booming 1980s-'90s commercial/industrials era in the Twin Cities. I secured my first union commercial shortly after beginning this adventure and — before and after the birth of my two children — managed to book many commercials and industrials, and occasional films and print ads, representing businesses like Target, Best Buy, 3M and KFC — receiving my AFTRA card in 1985 and SAG card in 2002. Although I continued to work a fulltime "regular" job, I always jumped at the chance to share my time and talents in front of a camera and was lucky enough to have employers who allowed me flexibility to do so.
In addition to my regular work, my commercials and film work, and my extra-curricular projects and work with my kids' schools, I also served on the local AFTRA board in the 1990s and early 2000s, and have now taken on the editorial post for this newsletter. 
Over the last several years, my commercial, film, and print work and even auditions have diminished greatly and will probably decline more as I become yet another "over-55" union actress in a commercial world designed for 20 and 30-somethings. Still, I knew from an early age that performance in all of its forms is in my blood (my maternal grandfather played the vaudeville circuit when he was a young man) and sharing the talents I have been given, on stage or on screen, will always be a primary goal of mine, no matter how infrequently I get to meet that goal. So, when someone asks me about my theatrical "hobby" I get just a bit miffed and explain that just because I am not always getting paid to use my experience and talent does not mean that I am not a union professional. I'm proud of my SAG-AFTRA and AEA union cards, and know that although those cards do not guarantee steady work, they do guarantee that when I get it, the work will be high quality, with safe working conditions, and I will be respected and will know that all or most of the people working on the project will be knowledgeable professionals. And — last but not least — I will be paid fairly for my work. No, it is not a hobby; acting and singing is who I am. So I'll keep trying to share that part of me as long as I can, and will remain a proud union professional while I'm doing it!
New Local Member Perk: Discounts at The Loft through Dec. 31!
Thanks to the initiative of Local Board member Edward Villaume, SAG-AFTRA Twin Cities members can now enjoy discounts at the Loft. Sharpen your pencils or just let your creativity flow at any of the Loft's classes and events using your SAG-AFTRA discount code.
Use the code SAGAFTRA16 when registering for any class or event, to get a 10-percent discount — without joining as a member. Use the same code SAGAFTRA16 when purchasing a Loft membership and you will get a 20-percent discount on Loft classes and events. The discount promo for SAG-AFTRA members is good through Dec. 31, so act fast!
For more info about the Loft see loft.org, or contact Loft Membership Director Tanner Curl directly if you have questions: tcurl@loft.org 
Thanks, Edward! 
A Day in the Life … Hosting at the Labor Pavilion at the 2016 Minnesota State Fair
by Barry ZeVan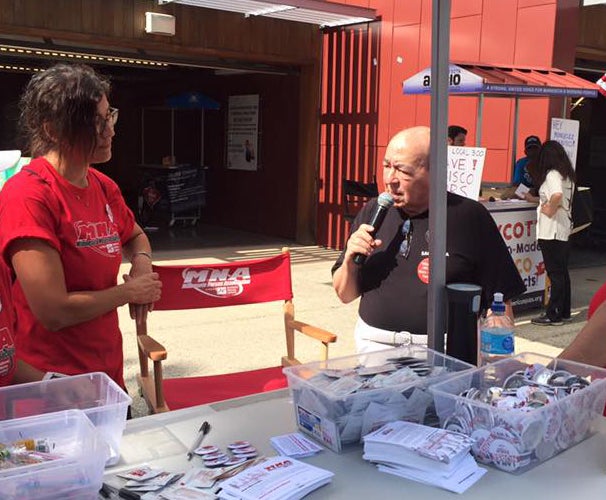 Barry ZeVan at the Minnesota State Fair
For a good portion of Sunday, Aug. 28, and Monday, Aug. 29, I was honored to use my SAG-AFTRA skills to act as host at the MN AFL-CIO Labor Pavilion at the 2016 Minnesota State Fair. As has been the case for me over my past five years of hosting, it was a special joy to be able to share significant union trivia with fairgoers, thanks to local AEA member Randy Schmeling's groundwork to supply pages of informative facts about Labor Day, the labor movement, and why our unions are so very important to everyone in this country. 
In addition to sharing facts, those in the audience who answered trivia questions correctly — when asked by yours truly — were given prizes supplied by some of the other unions there, including AFSCME tote bags, food gift certificates provided by UFCW, NALC's beautiful coffee table-size commemorative stamp books, the AFL-CIO's aluminum water bottles and tickets to Chanhassen Dinner Theater, and SPCO shows provided by AFM. In addition, the AFL-CIO kindly purchased 12 of my books to make available as giveaways for correct answers to the questions. 
I also got to sing a couple songs — earmuffs and earplugs should have been passed out — with one of the musical acts who performed. There were four musical acts in all, courtesy of the AFM, performing from 11 a.m. to 1 p.m. and 5 to 7 p.m. each day. Audience participation and attendance was up this year and many visitors stuck around to have me relate some comedic stories, too. Thanks to our union and to the AFL-CIO for giving me the privilege of being a MN AFL-CIO Labor Pavilion host at the Minnesota State Fair once again this year!
A Day in the Life … Request for Submissions
Since SAG-AFTRA includes many types of members and so many of us don't know much about the work of some of our fellow union members, we hope to include in every issue of this newsletter going forward short stories submitted by YOU — the MEMBERS — about jobs you currently have or contract jobs you have been on recently, about auditions or job interviews, or in general about your union-related work and experiences in and out of the Twin Cities. Please submit your brief story (300 words or less) by email to: twincities@sagaftra.org and reference "Day in the Life Story" in the subject line. Please include your full name and contact information with your submission.
Note: The editors reserve the right to make the final decision on whether or not to include your submission and also reserve the right to edit the piece if necessary.